Despite the hot conditions of Friday, rain delayed the start of British Superbike qualifying in Knockhill, for round five of the 2019 series.
The qualifying became one single session, in comparison to the usual three-session format.
Xavi Fores (Honda Racing) took pole position, his first in BSB. Knockhill is a peculiar circuit, so to take pole position there with wet conditions and a bike which is not considered among the best is quite impressive.
Keith Farmer (Tyco BMW Motorrad) qualified second but a late crash means his ability to start tomorrow's race is uncertain. In any case, it is the best qualifying result for the 2019 S1000RR.
Danny Buchan (FS-3 Racing Kawasaki) would have been on pole position courtesy of his time in FP3 had qualifying been cancelled. As it was, the Essex rider was able to set the third-fastest time so will start from the front row in race one.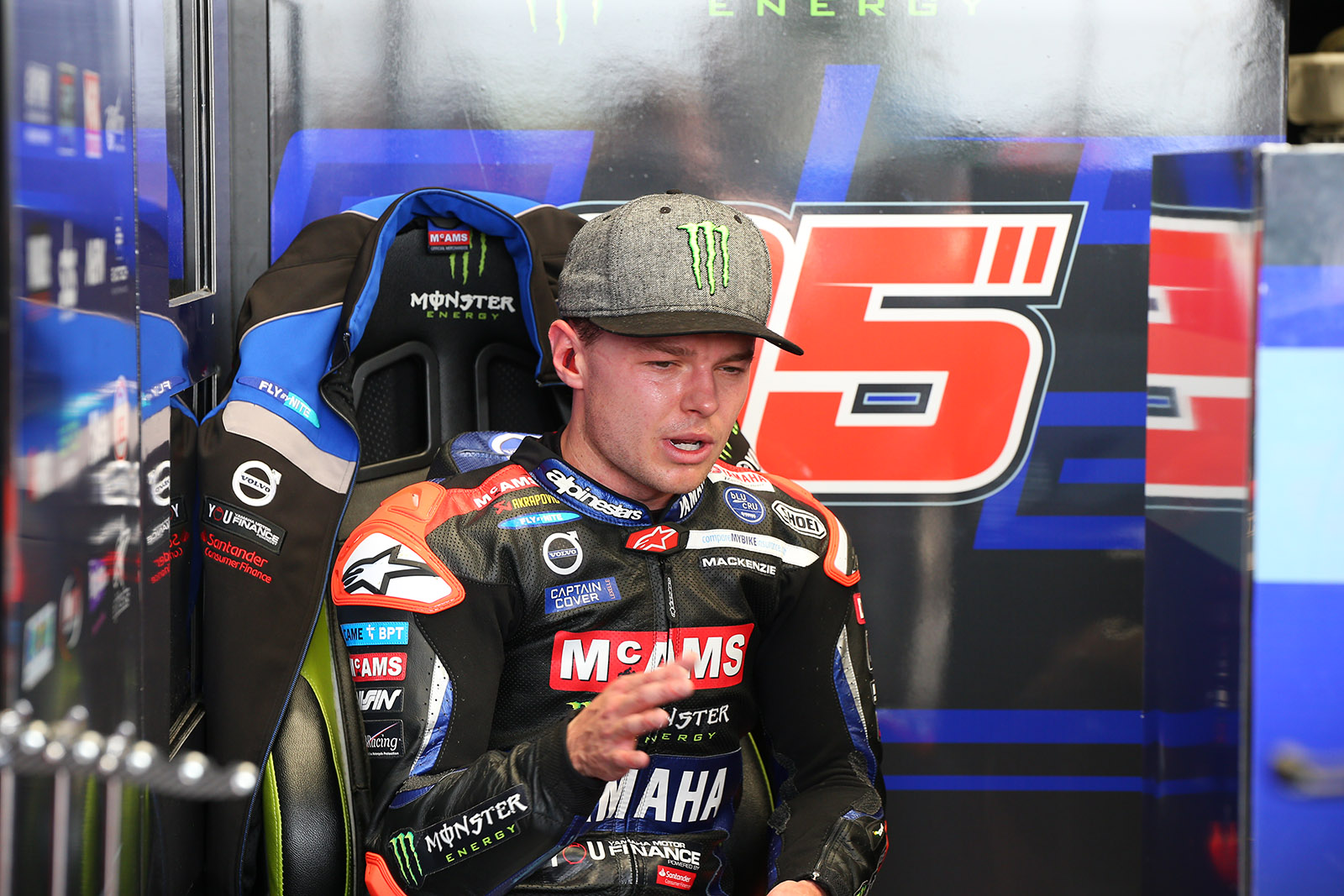 Tarran Mackenzie (McAMS Yamaha) qualified fourth ahead of what will be an important pair of races tomorrow. The #95 didn't score in Brands Hatch thanks to his qualifying crash, so needs to score well tomorrow to get his championship back on track. Andrew Irwin (Honda Racing) and Christian Iddon (Tyco BMW Motorrad) will join Mackenzie on the second row.
The rookie Luke Stapleford (Buildbase Suzuki) qualified seventh in his first full-wet session on a Superbike. The 2015 British Supersport Champion will be joined by Jason O'Halloran (McAMS Yamaha) and fellow rookie, the hydrophilic Ben Currie (Quattro Plant JG Speedfit Kawasaki), on the third row.
Tommy Bridewell (Oxford Racing) was the top Ducati and heads up row four from Dan Linfoot (Santander Salt TAG Yamaha) and the historically hydrophobic Luke Mossey (OMG Racing Suzuki); whilst row five sees Bradley Ray (Buildbase Suzuki) ahead of James Ellison (Smiths Racing) and four-time 2019 winner Josh Brookes (Be Wiser Ducati).
Brookes' teammate, Scott Redding (Be Wiser Ducati) also had a difficult session as he learned the Pirelli wet tyres for the first time. The ex-MotoGP rider qualified sixteenth, and will be joined by Claudio Corti (Team WD-40) and Peter Hickman (Smiths Racing) who normally shows better than eighteenth in the wet – or any conditions for that matter.
Joe Francis (Lloyd & Jones Bowker Motorrad) qualified inside the top twenty for the second time in his rookie BSB campaign as he took the nineteenth fastest time on the 2018-spec S1000RR. The #40 will be joined on row seven by Glenn Irwin (Quattro Plant JG Speedfit Kawasaki) and Matt Truelove (Raceways Yamaha).
David Allingham (EHA Yamaha), Josh Elliott (OMG Racing Suzuki) and Dean Hipwell (CDH Racing) make up row eight, whilst the remaining riders – Fraser Rogers (Gearlink Kawasaki), Sam Coventry (Team 64 Motorsports), Dean Harrison (Silicone Engineering Racing) and Shaun Winfield (Santander Salt TAG Yamaha) – were all outside the 107% cut-off time.