Juan Manuel Correa has found himself to be one of the star rookies in F2 this season, but it hasn't all been smooth sailing. From settling into the European racing scene (and way of life), to his hopes for the current season and his highlights so far, Correa opens up about his experiences in the junior category.
Correa moved to Europe as a teenager, to finish his junior career in the European open-wheel scene. It was a big transition, I can't say I'm still transitioning because I've been in Europe for the last five years, but it's definitely a big transition, and a tougher one than most people can imagine, there's been very few drivers who can make the switch, and be successful in both parts of the world.
'It's a mix between the level, I find it to be much higher over here in Europe. But in the lifestyle, the big change, not only your professional life but your social life. That was probably the hardest thing for me to get used to, living alone here in Europe, different culture than the US, it took me two or three years before I really felt comfortable in Europe. Now I feel much more at home, obviously I still consider Miami my real home but I feel good, that's not an issue any more for me.
When asked about his aims for the rest of the F2 season, namely the championship, Correa expressed that was never expected to be in the script. 'I would say my main objective is not to catch them in the championship, that's not our objective. What I do still feel we can catch them in is results, if we come to the last three, four races of the year, and we're able to fight with them on track for a position that's really the goal, we should be very proud of it. It was obvious that these people would be fighting for the championship before the season started.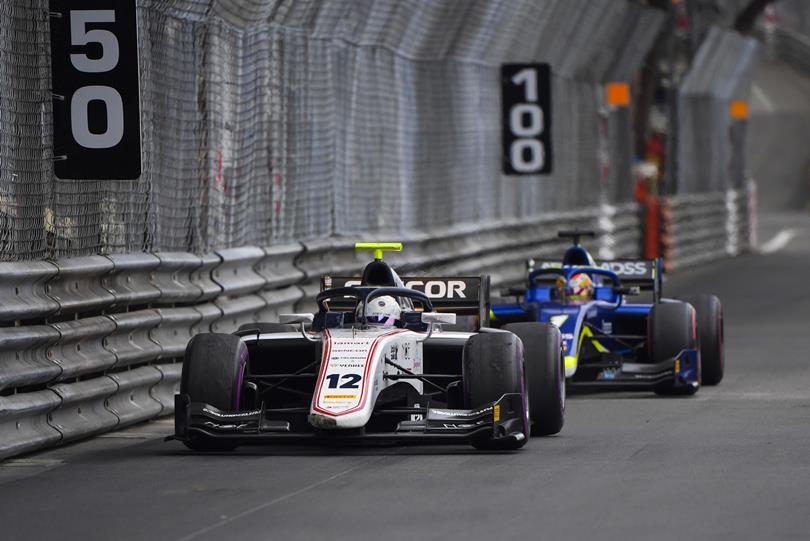 'Some people have 3, 4, even 5 seasons of experience in this category, so it's not realistic to fight with them in the championship, especially seeing now how strong of a start they've had, I'm not really looking at that. Is it possible? Anything's possible, but that's not even my aim right now.
Correa feels as though Charouz's performance can be strong in Paul Ricard. 'I would say yes, and not only at Paul Ricard, I think we're missing some pieces to the puzzle, but once we sort that, like qualifying, we will be fighting for podiums for the rest of the season. Baku wasn't a one-off thing, we've seen in Barcelona if I didn't have the issue in the first race we would've been fighting for a top-eight finish, Monaco if I hadn't had the crash I would have probably finished 5th or 6th, so it's not like we're having one-off performances, we just have to polish things during the weekend.
'At the moment that is my priority, it's a bit strange actually because we always have good race pace, free practice pace, but we struggle in the qualifying, whereas Callum doesn't so at least we have him as a good reference, which definitely helps, but we need to get that sorted, and then the whole weekend becomes so much easier. You don't need to risk on strategy on Race One, it becomes a lot smoother if you're at the front.
On a lighter note, Correa ended with naming his favourite race battles so far. 'That's a tough one! I've had a lot of wheel-to-wheel action in all of the weekends, but I'd probably say now in Monaco, Race Two, that was a good one, I had a lot of fun that race, felt really good with the car, also Baku Race Two, defending so much the whole race was quite a handful but I would choose Monaco Race Two, that was a lot of fun.