The championship arrives in Portugal with the top three, Seb Ogier (122), Ott Tanak (112) and Thierry Neuville (110) separated by just twelve points. Once again, road position will be key and this will mean that those further down in the championship will hope to take advantage of their position in the startlist.
Last season, Thierry and Nicolas took victory from Elfyn and then co-driver Dan, with Teemu and Mikko taking third. The Belgian duo will want to get back on the podium after their crash last time out, but Elfyn and new co-driver Scott will want to take one step higher on the podium with victory. In fact, any of the top five in the championship could win, even Ogier, although even that will be tricky for him and will depend on his road position going into Saturday's stages.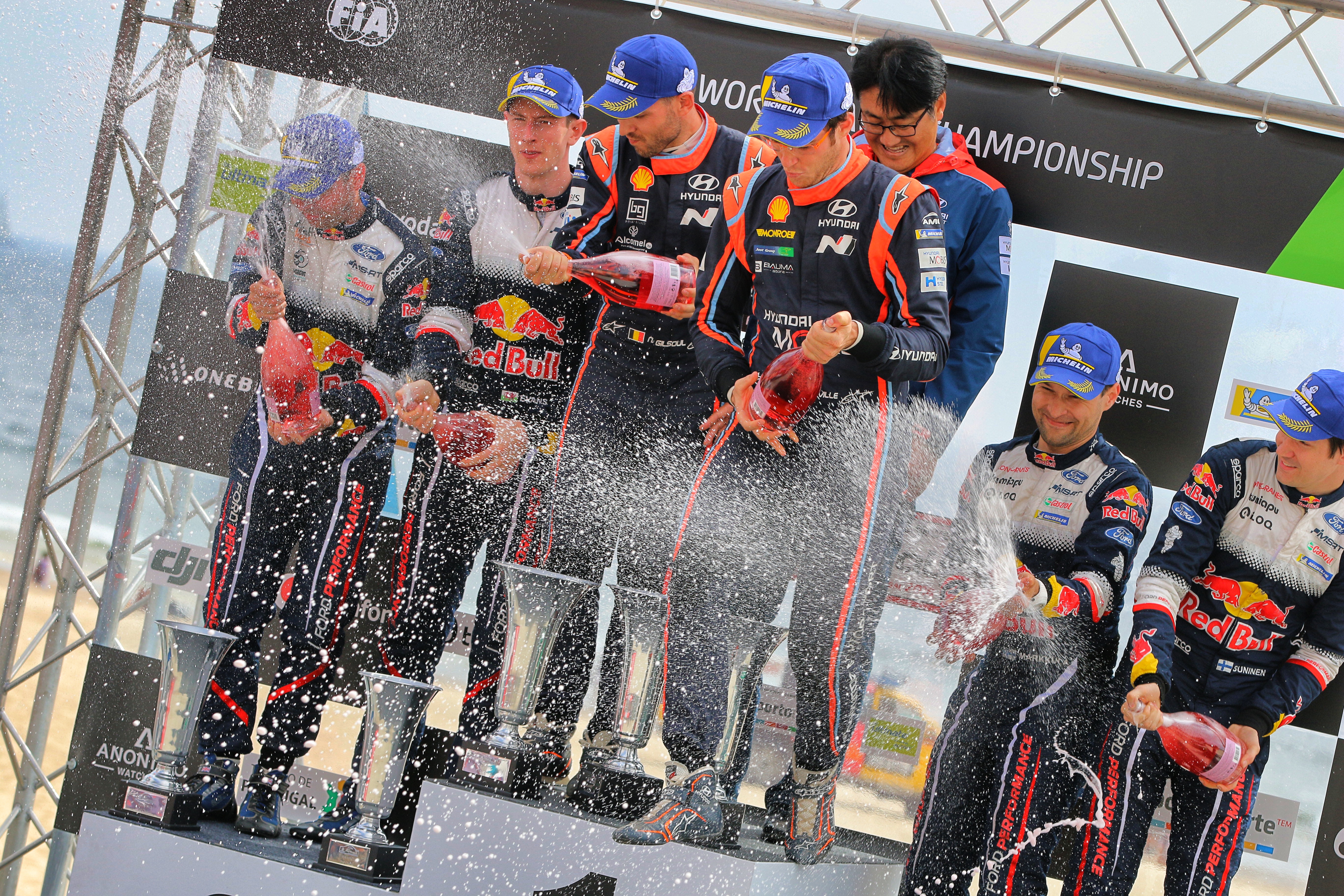 There will also be interest in Gus Greensmith and Elliot Edmundson who will be making their debut in a full-blooded WRC Fiesta this weekend. When I spoke to him at this years Autosport International in January, he talked about how he'd bring his skills in looking after the tyres to this event.
Now, here are the details about the twenty stages that lie in wait for the finest rally drivers in the world. Covering 306km's of competitive stages over the three days. Friday sees a different set of stages not used since 2001, with 94km in total, with no lunchtime service, and just a tyre fitting zone. Saturday sees a huge challenge with 160km's and not much change from last year, while Sunday will see the double run of Fafe!
THURSDAY 30 MAY
8.00am: Shakedown Paredes (4,60 km)
7.00pm: Ceremonial start (Coimbra)
7.10pm: Parc ferme
FRIDAY 31 MAY
8.30am: Start (Coimbra)
8.35am: Tyre fitting zone (Coimbra – 15 mins)
9.48am: SS 1 – Lousa 1 (12,35 km)
10.32am: SS 2 – Gois 1 (18,78 km)
11.20am: SS 3 – Arganil 1 (14,44 km)
12.33pm: Tyre fitting zone (Arganil – 15mins)
1.51pm: SS 4 – Lousa 2 (12,35 km) 
2.35pm: SS 5 – Gois 2 (18,78 km)
3.23pm: SS 6 – Arganil 2 (14,44 km)
7.03pm: SS 7 – Lousada (3,36 km)
8.10pm: Flexi service A (Exponor – 49 mins)
SATURDAY 1ST JUNE
6.45am: Start & service B (Exponor – 19 mins)
8.38am: SS 8 – Vieira do Minho 1 (20,53 km)
9.31am: SS 9 – Cabeceiras de Basto 1 (22,22 km)
10.47am: SS 10 – Amarante 1 (37,60 km)
12.50pm: Service C (Exponor – 44 mins)
3.08pm: SS 11 – Vieira do Minho 2 (20,53 km)
4.01pm: SS 12 – Cabeceiras de Basto 2 (22,22 km)
5.17pm: SS 13 – Amarante 2 (37,60 km)
7.15pm: Flexi service D (Exponor – 49 mins)
SUNDAY 2 JUNE
6.50am: Service E (Exponor – 19 mins)
8.25am: SS 16 – Montim 1 (8,76 km)
9.08am: SS 17 – Fafe 1 (11,18 km)
9.48am: SS 18 – Luilhas (11,89 km)
10.35am: SS 19 – Montim 2 (8,76 km)
12.18pm: SS 20 – Fafe 2 Power Stage (11,18 km)
1.50pm: Service F (Exponor – 14 mins)
2.20pm: Finish (Matosinhos)
Let's hear from the drivers!
Citroën Total WRT
Sébastien Ogier
"We had a good day of testing and now we need to take that into competitive conditions. In any case, Portugal is a rally that I have always liked. I've done well here in the past, so it's really enjoyable to come back, even though I'm well aware that leading the championship again isn't going to make life easier for us this year. If we are to have a chance of scoring heavily here, we'll need to manage running first on the road as best we can on Friday's new and fairly short opening leg, to end the day as high up the standings as possible. On gravel, it's crucial in order for the rest of weekend to go well."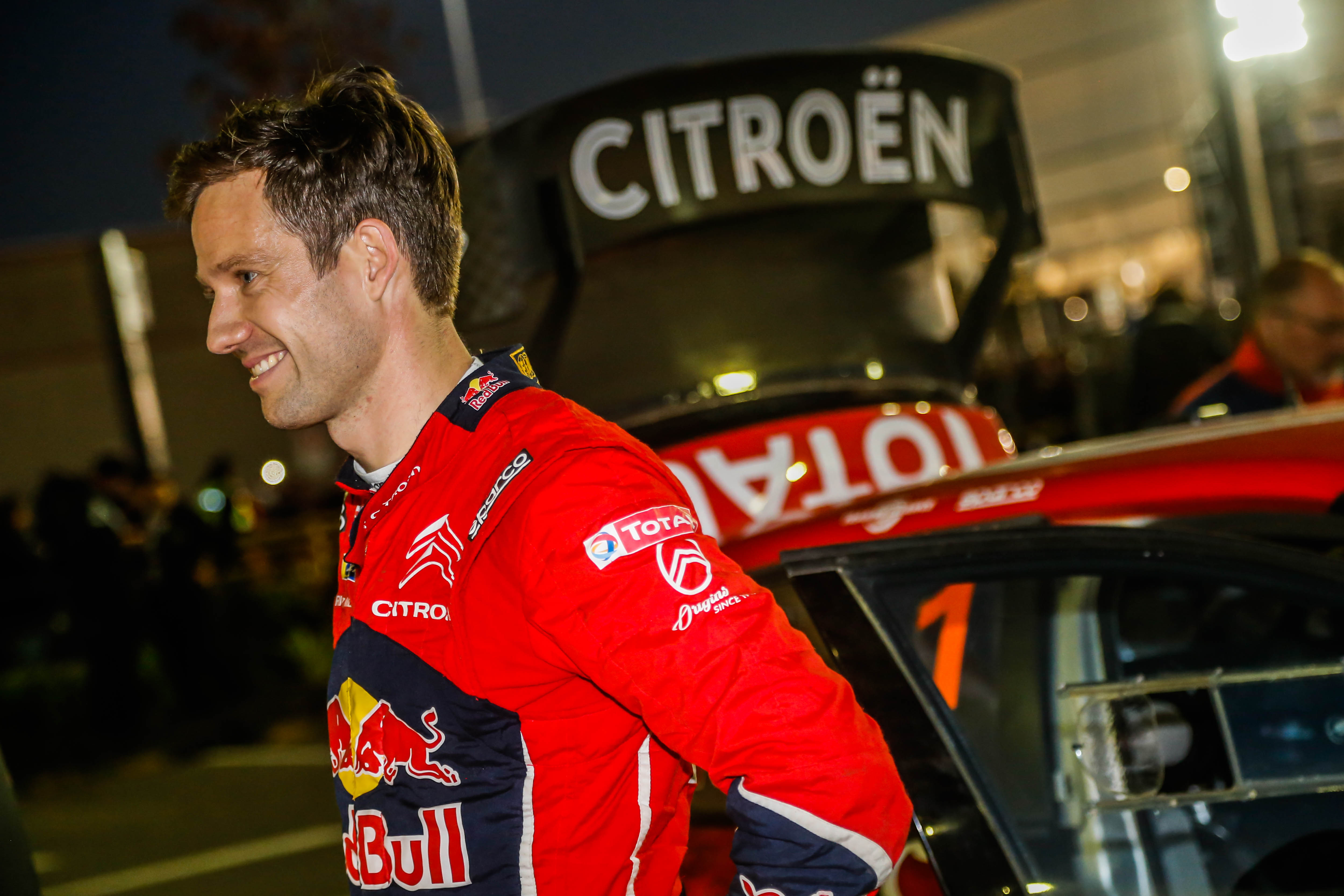 Esapekka Lappi
"Although the first leg is new, the rest of the rally is contested on roads that I like and know, where we can push. It's also one of the rallies where I have more experience. Last year, we were pretty quick on both Saturday and Sunday. I hope that the weather will stay dry, so I can make the most of my seventh position in the running order. That way, we can build on the good feeling we had at the end of Rally Chile and gradually keep upping the pace."
Toyota Gazoo Racing WRT
Ott Tänak
"These next two events are rallies that I enjoy, and they both have some special meaning to me: Portugal was the first WRC round I ever competed in, and Sardinia is the place where I took my first podium and my first victory. They are quite fast rallies in places but they can also be very tough, as we experienced last year. But the team has been working really hard and I believe we are well-prepared. To win in Chile was really important: it has definitely put us back into the fight. Now we need to keep focused and try to take some good points from these next two rallies."
Jari-Matti Latvala
"Portugal always reminds me in some ways of Argentina with the sandy roads, although it isn't quite as rough. But this year on the Friday we'll go to Arganil, which is a famous area from Rally Portugal in the 1980s and '90s, and where the road is a bit more like bedrock and harder for the tyres. In Sardinia, the main differences are that the roads always have a hard base, they're narrower and there are lots of big rocks at the sides that you need to avoid. I came away from my test last weekend really happy: I feel we've improved the car in rough conditions, so I'm looking forward to these rallies confident that we've got a strong and fast car. I hope we can be back on the podium."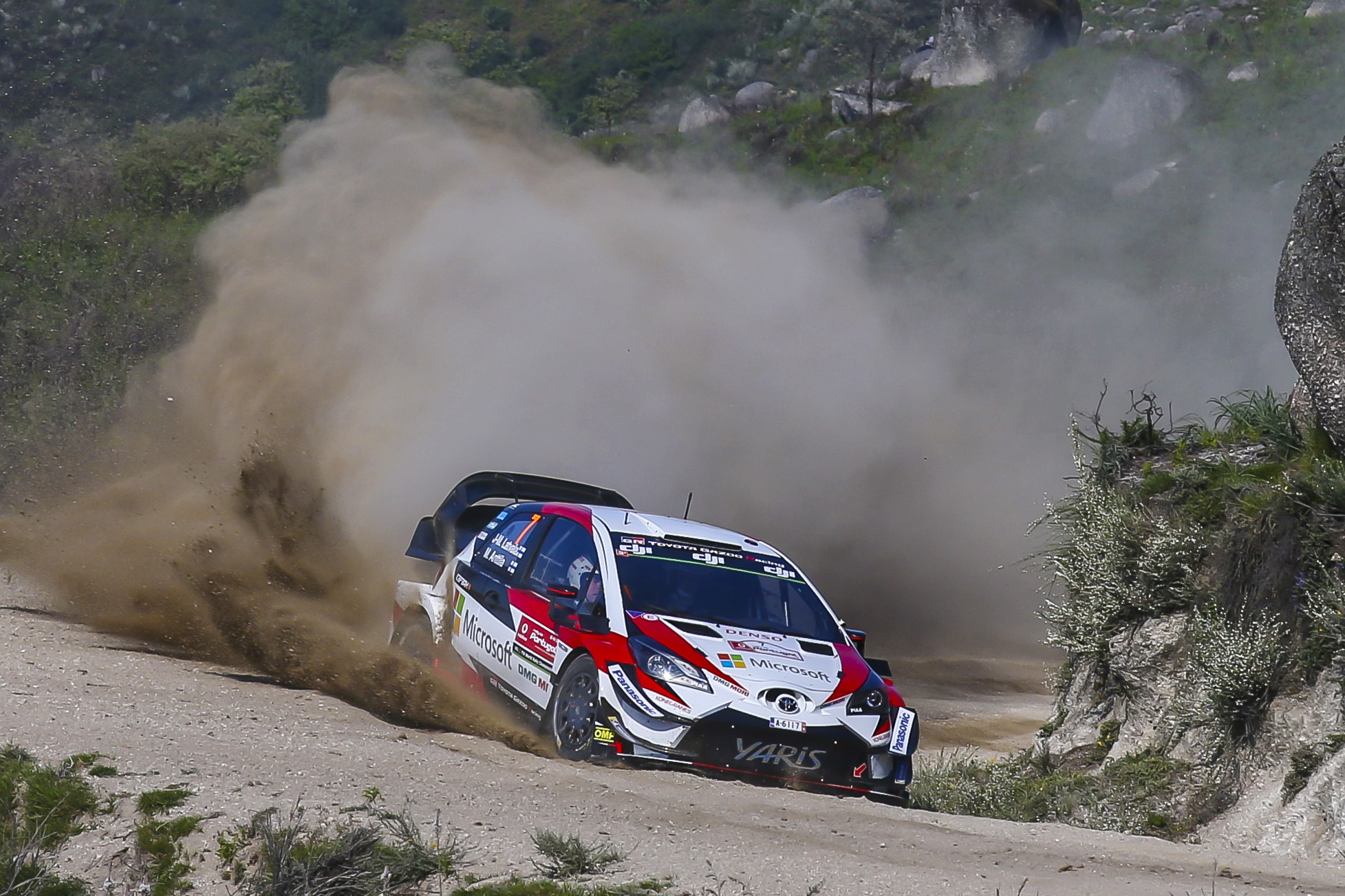 Kris Meeke
"I'm looking forward to Portugal. It's a rally I know well and where I've always been quite strong – I won it in 2016 and I've led there in the two years since. As for Sardinia, I haven't driven much there over recent seasons, although I still know the island fairly well from the past. The last few events have been frustrating for us. We have had the speed to be on the podium, so now we really need to focus on translating that into a strong result. I had a good test on Monday – we're always trying to find some ways to improve the car – and I hope that we're in good shape for the next couple of events."
Hyundai Motorsport
Thierry Neuville
"We have had some very strong results at Rally de Portugal in recent seasons. It's a very demanding rally, with heavily rutted stages on the second pass. The conditions make it difficult, especially at the high speeds we reach, which make the car behaviour unpredictable at times. It's part of the nature of this rally, and one that makes it an enjoyable challenge. We lost ground in the drivers' championship after Chile, but Nicolas and I are fighting fit and ready to support the team to our full capability in the manufacturers' title battle."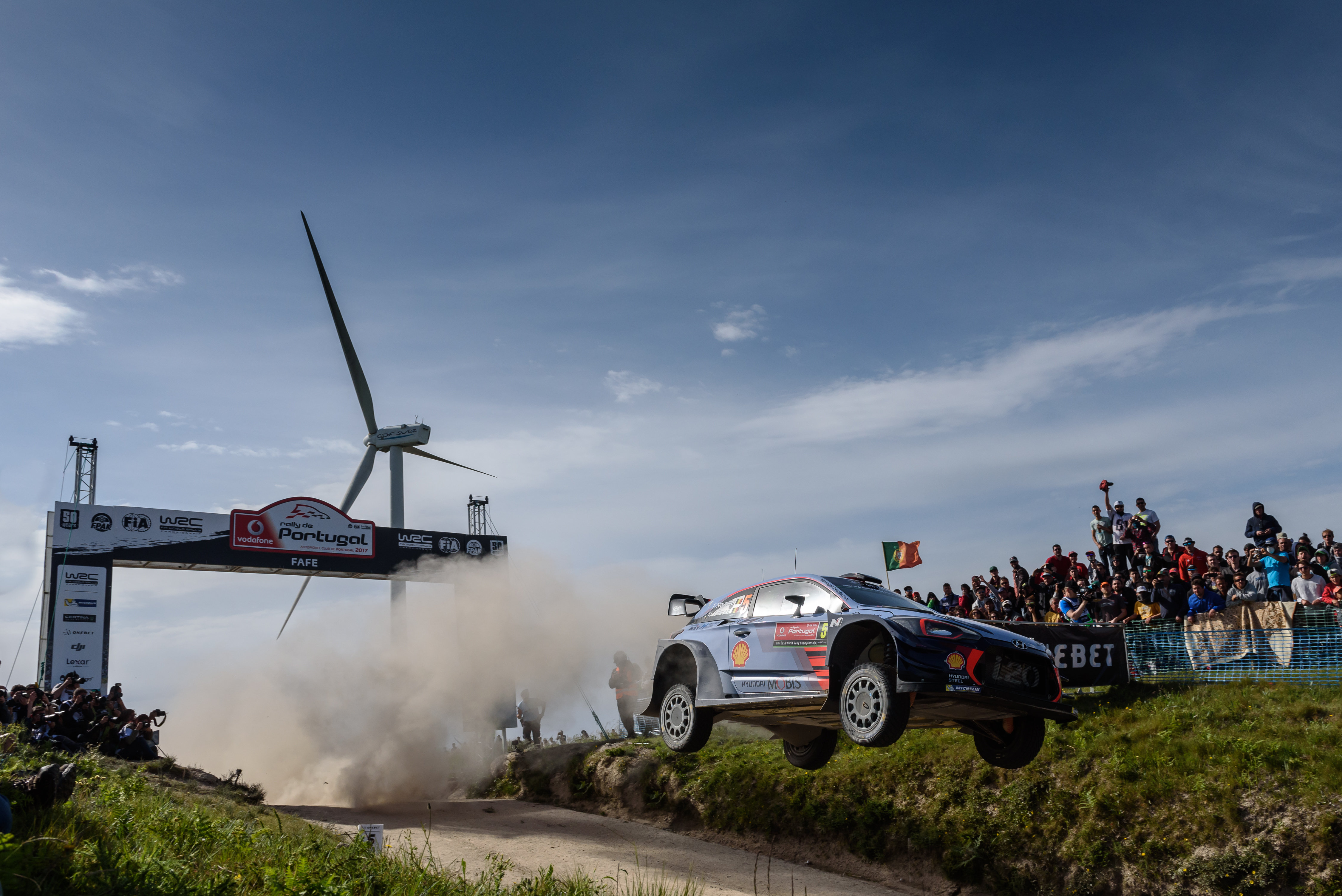 Dani Sordo
"Rally de Portugal is a nice event, particularly for us with lots of fans travelling from Spain to support us. There is always a fantastic atmosphere, which makes it a pleasure to drive there. We have had a break since our last event in Argentina, so we are well prepared for this rally. My target is to fight for the victory and to bring home as many points for the manufacturers' championship as possible."
Seb Loeb
"Participating in this rally is an unexpected bonus, but I am looking forward to it greatly. I found a really nice feeling with the Hyundai i20 Coupe WRC in Chile, which allowed us to finish on the podium. Portugal will offer different challenges and new stages. If we can get quickly back into the same rhythm, I am hopeful we can feature strongly."
M-Sport WRT
Elfyn Evans
"Rally de Portugal is one of the classics. Most of the drivers have a lot of experience here, and everyone will be pushing for the top results – ourselves included. The Portuguese fans have a real passion for their motorsport, and everyone wants to do well in front of this crowd.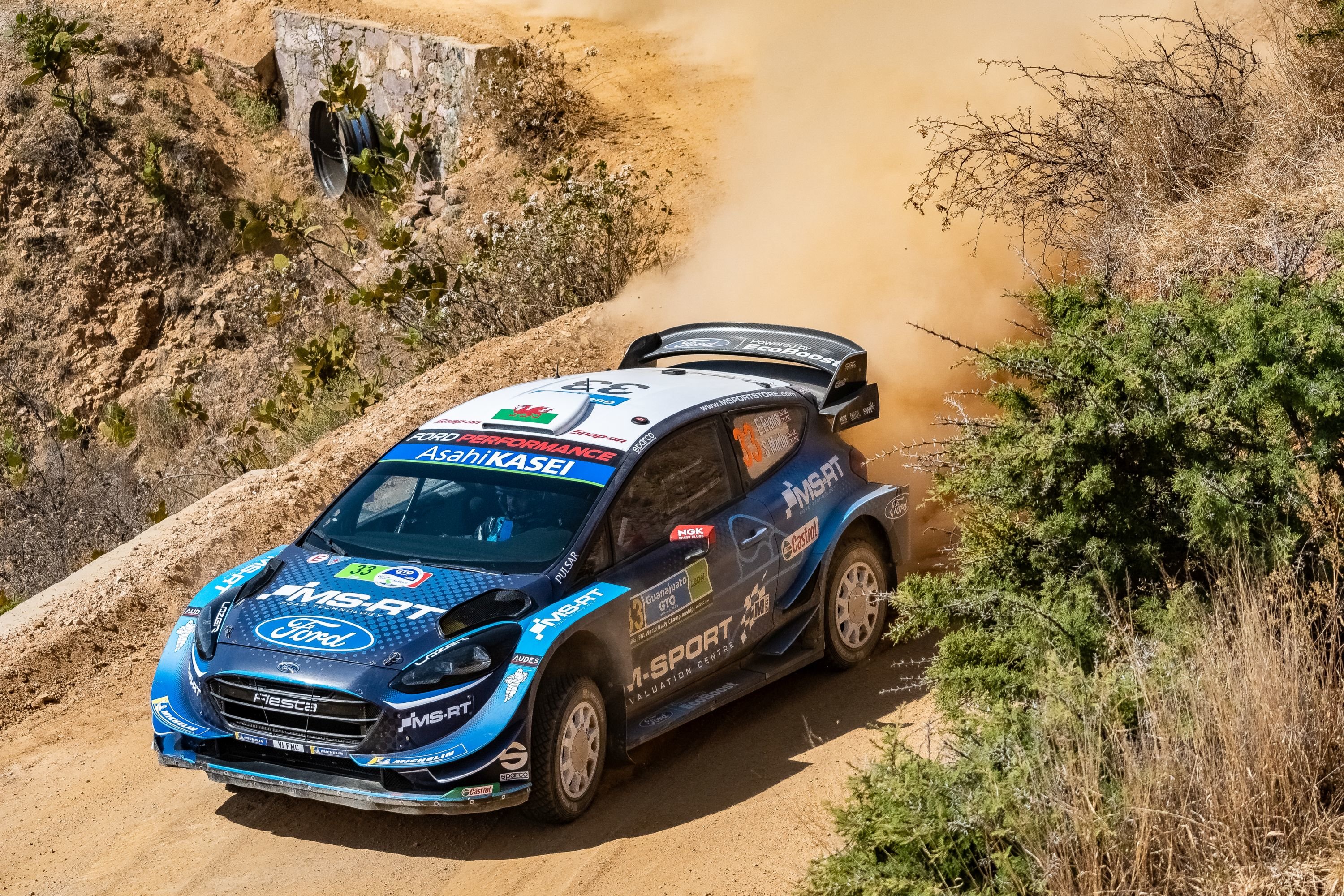 "We've always had pretty good speed here, and the whole team have been working hard to ensure that continues. We completed a day and a half of testing last week, and everything feels good. The competition is so close at the moment, but if it all comes together, I see no reason why we can't challenge for another strong result."
Teemu Suninen
"I have done this rally four times before, which means that only Rally Finland is more familiar to me!  Having secured my first podium here last year, I hope that we can be in the fight for another strong result – and I feel quite optimistic that things could go well for us next week.
"Friday will be the toughest day with a lot of new stages that have a hard base, and will be more aggressive on the tyres. If there is a lot of cleaning, we will need the confidence to make the most of our advantage – because the fight is always very tight at the moment."
Gus Greensmith
"I've spent the last ten years of my life preparing for this moment, and I can tell you that I feel ready to climb this mountain! But it's not just about me – so many people have worked hard to get me to this point and it's been a real collective effort. I'll take the time to thank each and every one of them, but for now there is only one job I need to focus on.
"I don't have any expectations other than to enjoy myself. I'm one of the very few to have been given an opportunity to drive one of these cars – so whatever happens, I will drive with a smile on my face, and hopefully we can make next weekend something positive for everyone involved.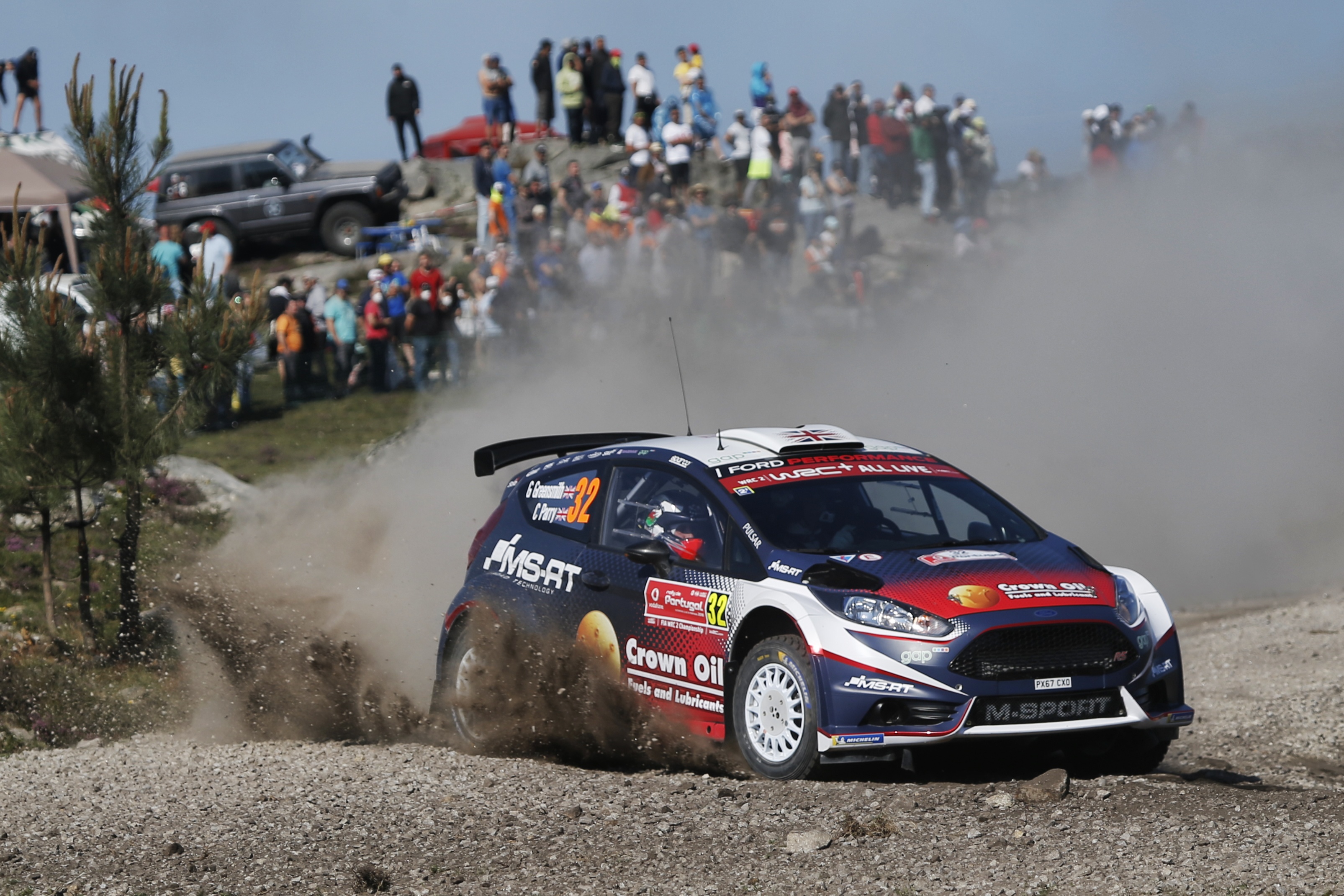 "It's also quite special for me to be making my debut in Portugal. I really love this country and the area around Porto – it really does feel like home when I walk out of the airport. Of course, the stages are amazing to drive, but it's the country and the Portuguese way of life that makes me feel so at ease."
In addition to the front runners, there will also be a Fiesta R5 pedalled by young Polish crew of Łukasz Pieniążek and Jakub Gerber, competing in the WRC2 Pro category.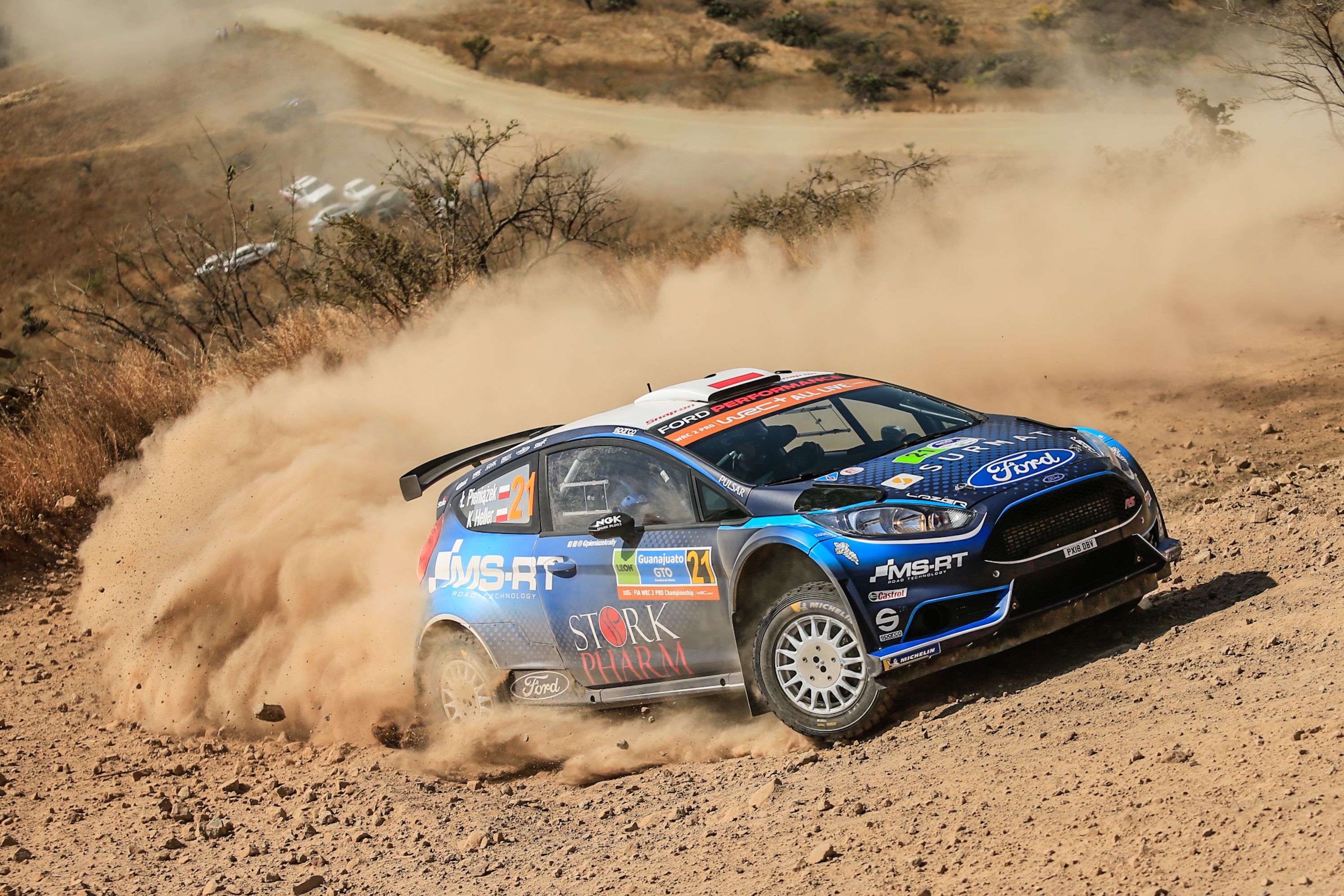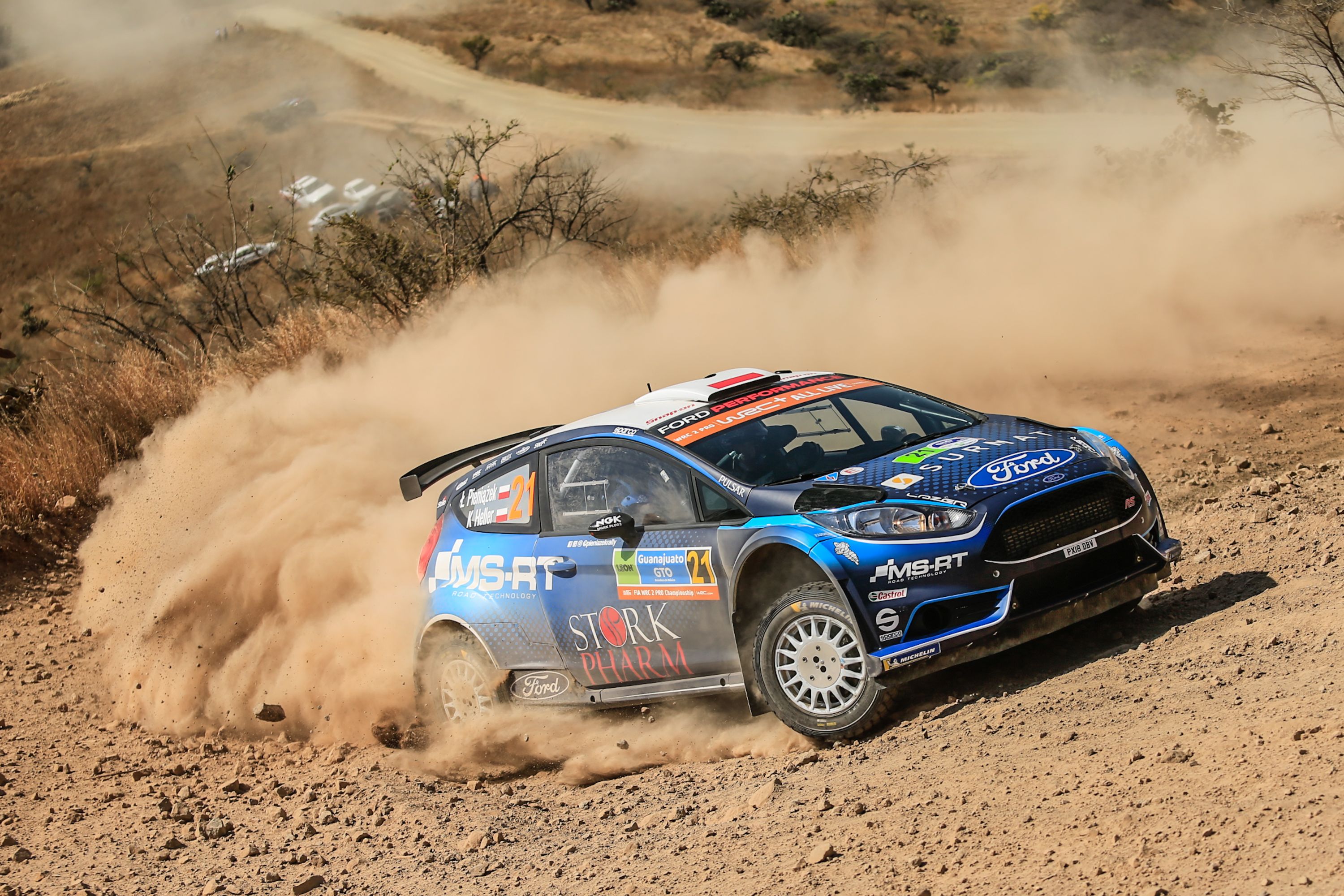 Łukasz Pieniążek
"Rally de Portugal is one of my favourite events, and last year I secured my career-best result there with second place in WRC 2. I can't wait to get back in action and do the best I can. This will be my fourth start in Portugal and experience plays a big role in this sport – so I hope that will help me keep a good pace.
"Friday's stages will be completely new and a big unknown for everyone which will require very good preparation during the recce. Saturday is a very long day and another tough challenge which demands clean driving and a good strategy.
"Portugal will also mark the start of another chapter for me as I'll be joined by Jakub Gerber as my co‑driver. We worked together in 2015 – with good results both in the Polish Championship and the European Rally Championship – so I'd like to welcome him back to the team."
Summary
Well, we are set for another round- Who will emerge on top by Sunday afternoon? We could see another change in the championship order as well! Enjoy!