This weekend, the MotoGP World Championship heads to Jerez, for the first European round of the 2019 season, and the beginning of the 'ground war'.
The European slog from now until round nine in Sachsenring in July is one of the most important sequences in the entire calendar. Back in 2015, for example, Jorge Lorenzo – then riding for the factory Yamaha squad – took four consecutive wins from Jerez to Barcelona. A further podium in Assen to propel him into contention as then-teammate Valentino Rossi's main championship rival, despite a below-par opening trio of fly away races for the Spaniard. Of course, Lorenzo went on to win the championship, as is often the way with the victors of the early-season tour through Europe's classics: Jerez, Le Mans, Mugello, Montmelo, Assen and Sachsenring.
Lorenzo, now riding for the Repsol Honda Team, will have a tough ask to repeat his 2015 feat of victory in Jerez. In fact, his 2015 triumph, on route to his most recent World Championship, is also his most recent success in the Spanish Grand Prix, although he added podiums in 2016 and 2017 when he took his first podium in the red of Ducati. However, as it is at the moment, the improved fitness of Lorenzo (the Spaniard is likely sitting in his best physical condition since the entry to turn one in Aragon on the first lap last September) may not be enough to bring him into the frame for the victory. He is still missing some comfortability with the RC213V, although his recent run of bad luck must come to and end at some point, and Jerez may just be that place.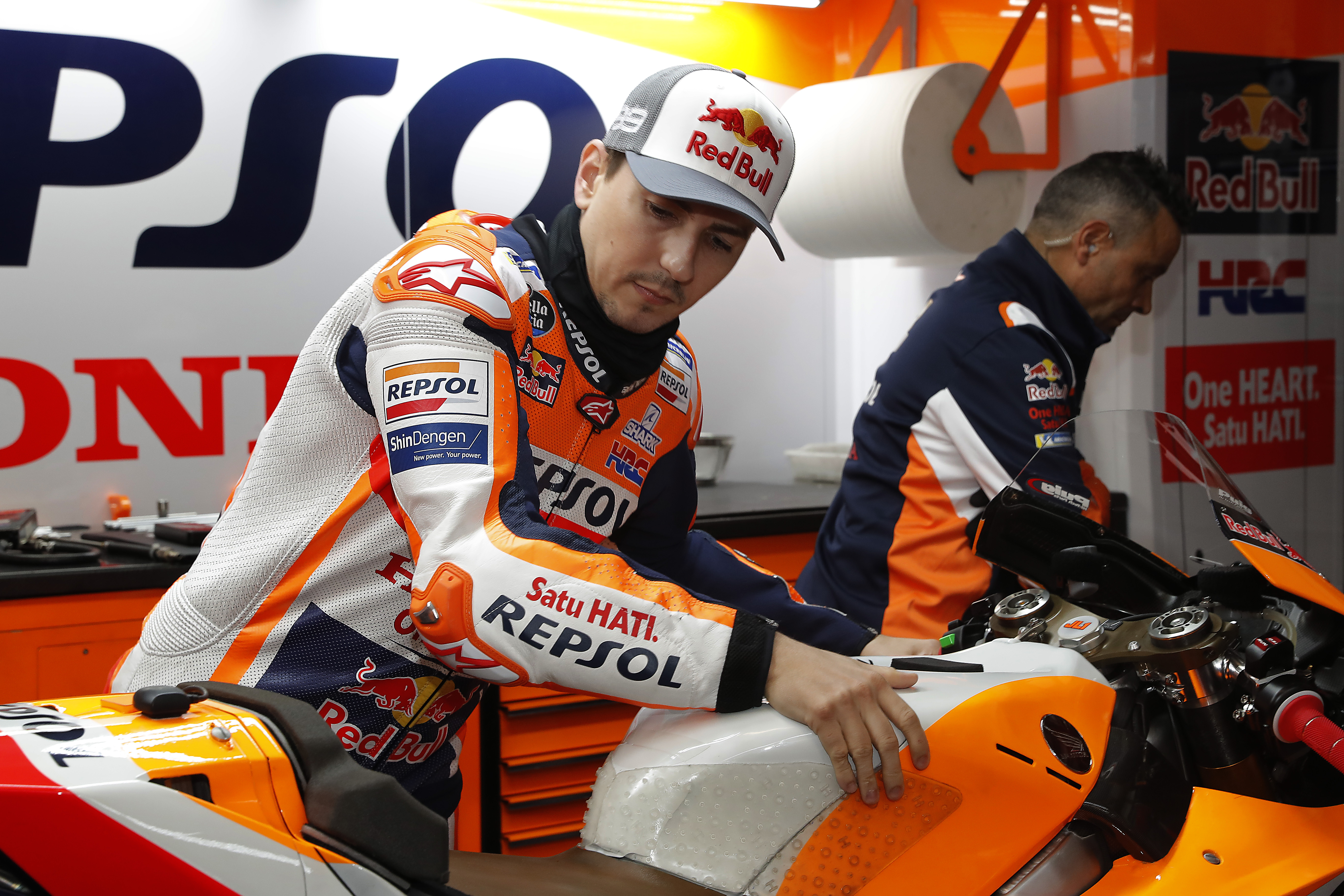 Of course, perhaps the biggest hurdle standing between Jorge Lorenzo and victory this weekend is the #93 Repsol Honda Team RC213V of reigning World Champion and two-time premier class Spanish Grand Prix winner, including the 2018 edition, Marc Marquez. The seven-times World Champion has been the fastest rider this year in two of the three races: Argentina and Texas. This is expected, as they are two of the Spaniard's strongest circuits. However, it is almost impossible to ignore the similarities between Marquez' form coming into this race this year and that of this time last year. With forty-five points and a no-score to his name to this point in 2019, Marquez has almost a complete copy of his form of the opening three races in 2018, although his no-score this year came in Texas, not Argentina. That Texan DNF, though, could be a source of further strength for Marquez, as he looks to bounce back from defeat at a track in which he had previously been invincible. Jerez is a different situation for Marquez, with 'only' two premier class wins (2014, 2018), although the #93 has only once finished lower than second at the Grand Prix of his home nation in the MotoGP class, when Valentino Rossi headed a factory Yamaha 1-2 from Jorge Lorenzo in 2016.
A podium of that order in 2019 would be completely unexpected. Marquez has looked incredibly strong so far this season, whilst Lorenzo has struggled to adapt to the Honda and has been hampered by injuries and mechanical faults; and Valentino Rossi (Monster Energy Yamaha MotoGP) has benefitted from a Yamaha that is improved, but still lacking in horsepower and, crucially, unproven in Jerez.
The Andalusian asphalt has proven tricky to master for the YZR-M1 and its pilots since Rossi's 2016 victory. Poor traction in low-grip conditions has characterised the performance of the M1 in the past two seasons, but changes over the winter have been well received by Rossi, and there is an air of optimism surrounding Yamaha for this weekend, and a new surface in Jerez could also be of some assistance. However, it will not be proven until Friday whether the 2019 M1 will be able to be competitive at the Spanish Grand Prix, and whether or not Valentino Rossi will be able to fight for the victory.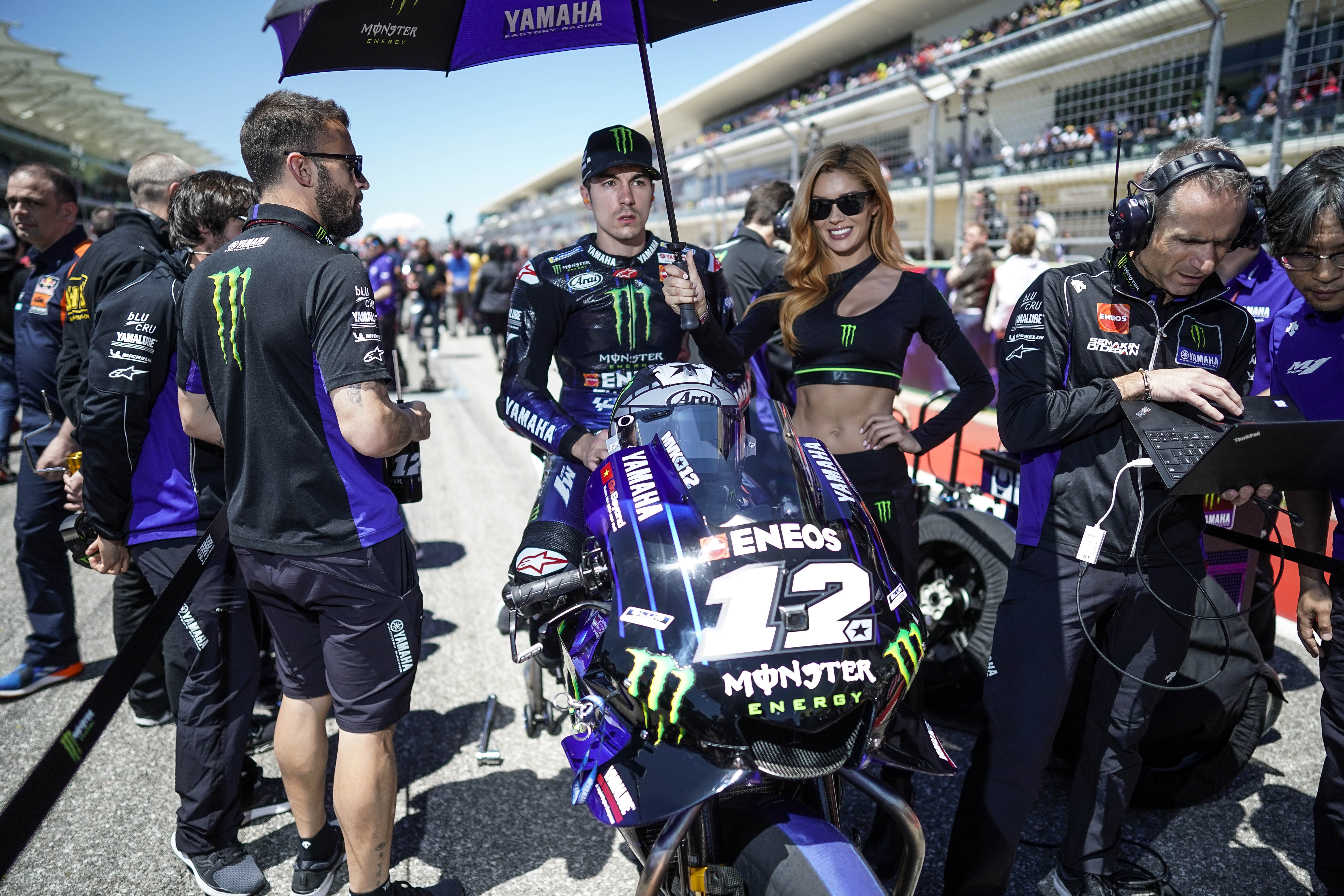 The issues of Rossi's Monster Energy Yamaha MotoGP teammate, Maverick Vinales, remain the same as ever. Problems in the opening five laps of the race have prevented Vinales from capitalising on his strong late race pace since the middle of 2017 and that has not changed for this year. This came to a head in America, when Vinales jumped the start. He interpreted his penalty to mean a 'long lap', but in fact he had a ride through. The criticism Vinales has received as a result of his not knowing the rules is justified, and the reaction of Yamaha to see one of its factory riders being so unprepared must have been quite emphatic. No doubt it will not be a mistake Vinales will make again, but if he is to take this weekend his first premier class podium in the Spanish Grand Prix he will have to find a solution to his early race problems.
It was not only Vinales who jumped the start in COTA, Joan Mir (Team Suzuki Ecstar) went early, too. Mir claimed a podium or top five was possible. This is arguably an exaggeration, but nonetheless when his teammate is winning the 2017 Moto3 World Champion would not have wanted to ruin his race before it began, and end it outside of the points.
Of course, the teammate doing the winning for the factory Team Suzuki Ecstar was Alex Rins, who took his first victory in the premier class and Suzuki's first GP win since Vinales won in Silverstone 2016. Having never won a race in Jerez, and with a best result of third (Moto3 2013, Moto2 2016), Rins is perhaps an unlikely candidate to beat Marquez this weekend. However, the characteristics of the Suzuki should match well with those of the long, hanging corners of Jerez, where much time is spent on the side of the tyre and corner speed counts for so much. After all, the most successful riders in Jerez have been Lorenzo, Rossi and Dani Pedrosa – corner speed riders.
That should, in theory, rule Ducati out this weekend. However, Andrea Dovizioso (Mission Winnow Ducati) was able to fight for the podium last season and, whilst his race was ended in a collision with Lorenzo and Pedrosa at what was Dry Sack and what is now, without any irony at all, Dani Pedrosa Corner. The fight then was between Dovizioso, Lorenzo and Pedrosa for second place, although this year, there seems the possibility that the fight could be for the win, and it could contain many more riders, such as: 2018 pole sitter Cal Crutchlow (LCR Honda CASTROL), Jack Miller (Pramac Racing), Franco Morbidelli (Petronas Yamaha SRT) and perhaps even Dovizioso's Mission Winnow Ducati teammate Danilo Petrucci.
Featured Image courtesy of Box Repsol