25-year-old Italian racer Vicky Piria is one of eighteen women who recently made the final line-up of the historic W-Series, the first ever all-female racing championship.
Testing at the Lausitzring circuit in eastern Germany concluded on 16th April, with the drivers having gotten their first chance to put the Tatuus T-318 Formula 3 car used in the series through its paces.
Fresh from that test, Vicky was kind enough to speak to us about her career and her hopes for the upcoming season.
Her interest in motorsport was sparked as a young girl, introduced to it through her father.
"I became interested in motorsport in a completely casual way," Vicky said. "I was always a bit of a tomboy and I loved horse-riding. My dad one day bought a go-kart for my brother – I was very curious and competitive so decided to give it a try… Then it all started."
Back in 2012, she became the first female driver to compete in GP3 when she raced for the Trident team.
"I believe there are a lot more female drivers today, which is a good thing. When I was racing at the time it was all new so people found it difficult at times to see me as a normal driver. But, with more female examples now, it will become more 'normal'."
Fast-forward to 2019 and, as mentioned, Vicky will be competing in W Series. She believes that her participation in the series has re-opened doors that she thought closed to her a while ago.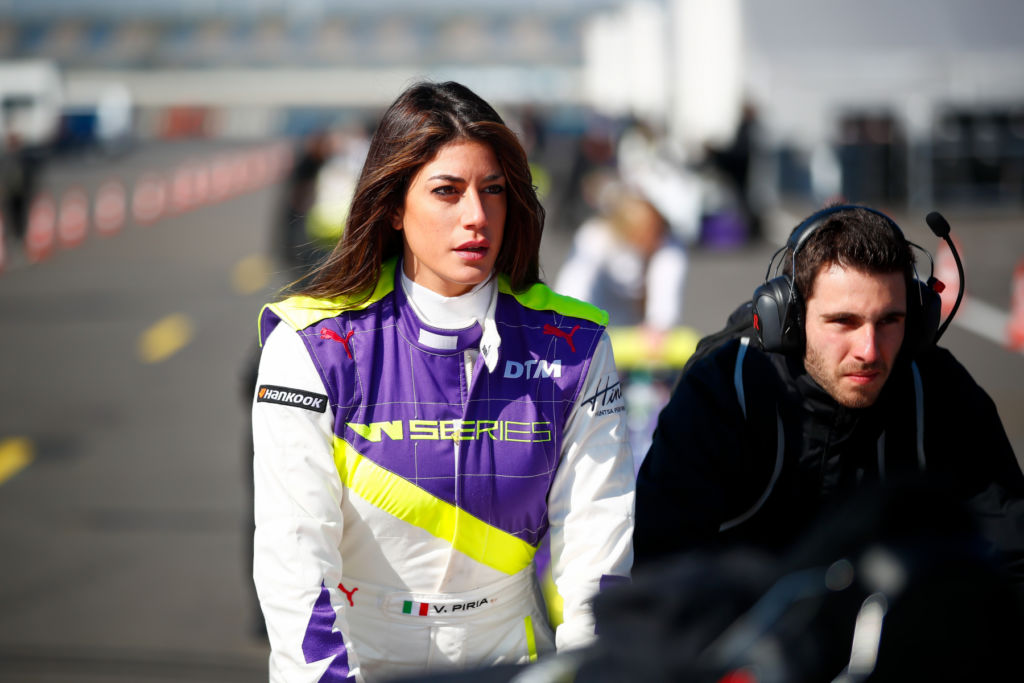 "Before the W Series opportunity came along, I was not expecting at all to get back into a single-seater – I was simply hopping in some GT rides and continuing my career in those.
"W Series gave me the opportunity to continue what I started at a younger age: single-seater racing. At the moment I am focusing on the now. I want to do my absolute best this season and see day-by-day what the future will bring."
Selection for the championship comprised of two sections narrowing the pool of drivers down first from 60 to 28, and then from 28 to the final 18.
"They were both difficult, tiring and the pressure was definitely on," Vicky said, "but it was also a good opportunity to learn new things. In Melk we were driving often on snow and ice, not quite typical for me. Making it through was my main goal – I knew I could do it and it was very important for me."
The final 18 drivers recently got their first chance to test the series' Formula 3-spec car, and Vicky was upbeat about how it felt to drive.
"The car is very cool, as is any single-seater. It is very different to the F3 car I drove back in 2013. It is heavier, bigger, and it requires a different driving style just like its Hankook tyres.
"I am still adapting, but after the first test in Lausitzring we definitely made a step ahead. I must say, it looks amazing!"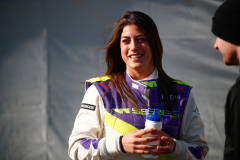 Vicky set herself the target of top-five finishes, but admitted that concrete predictions are somewhat difficult to pin down at the moment.
"There will be a lot of attention on this championship and there are only six races, so it will be a very tough competition – all of us will absolutely go with it. It is very difficult to make expectations as it is all a totally new thing."
When asked whether it was fair to say there was a lot of camaraderie between the drivers, Vicky said, "It is true – I think that as we are all put constantly in the same identical situation and in a fair and meritocratic system, we all feel in the same boat.
"There is a lot of mutual support and we push each other a lot. But, still, we need to do the first race – maybe things will change?
Finally, Vicky had some advice to give to other women looking for a career in motorsport.
"The series is getting people talking, a lot. This gives much more awareness about female drivers and is a big opportunity for the youngest to look up to.
"The advice I want to give is to work hard but to absolutely not forget to enjoy it along the way – happy drivers are faster drivers. Regarding being a female: it is normal – act like it is normal."