The Moto3 World Championship arrives in Argentina this weekend for the second round of the 2019 season at Termas de Rio Hondo, three weeks on from the opening race of the year in Qatar.
That season opener was won by an unlikely name: Kaito Toba (IDEMITSU Honda Team Asia). The Japanese rider became the first person from his country to win a race in the lightweight class since the inauguration of Moto3 in 2012. His win came from nowhere, having never previously scored a podium or even a top five in his World Championship career before this year, and that means it will be very interesting to see what the #27 rider can do this weekend, at a track which is as peculiar as Losail, albeit in a different way.
Termas has seen a variety of winners in the Moto3 category ever since it was added to the calendar in 2014. Such as Khairul Idham Pawi who won in 2016 with the Honda Team Asia, with which Toba will be trying to go back-to-back wins this weekend – and Marco Bezzecchi for PruestelGP last season, a win which propelled him towards a title challenge which went almost until the very end of the season.
Additionally, in 2014, Romano Fenati forced his way to the top step with a tough move on Jack Miller in the penultimate corner of the race, a win which makes Fenati – now riding for the Snipers Team – the only rider on this year's Moto3 grid for the Argentinian round of the championship to have previously won at Termas. However, Fenati has not visited the podium in Argentina since that victory in 2014, something which the Italian will be keen to change this weekend, especially in wake of what he must view as a missed opportunity in Qatar three weeks ago, when he finished ninth.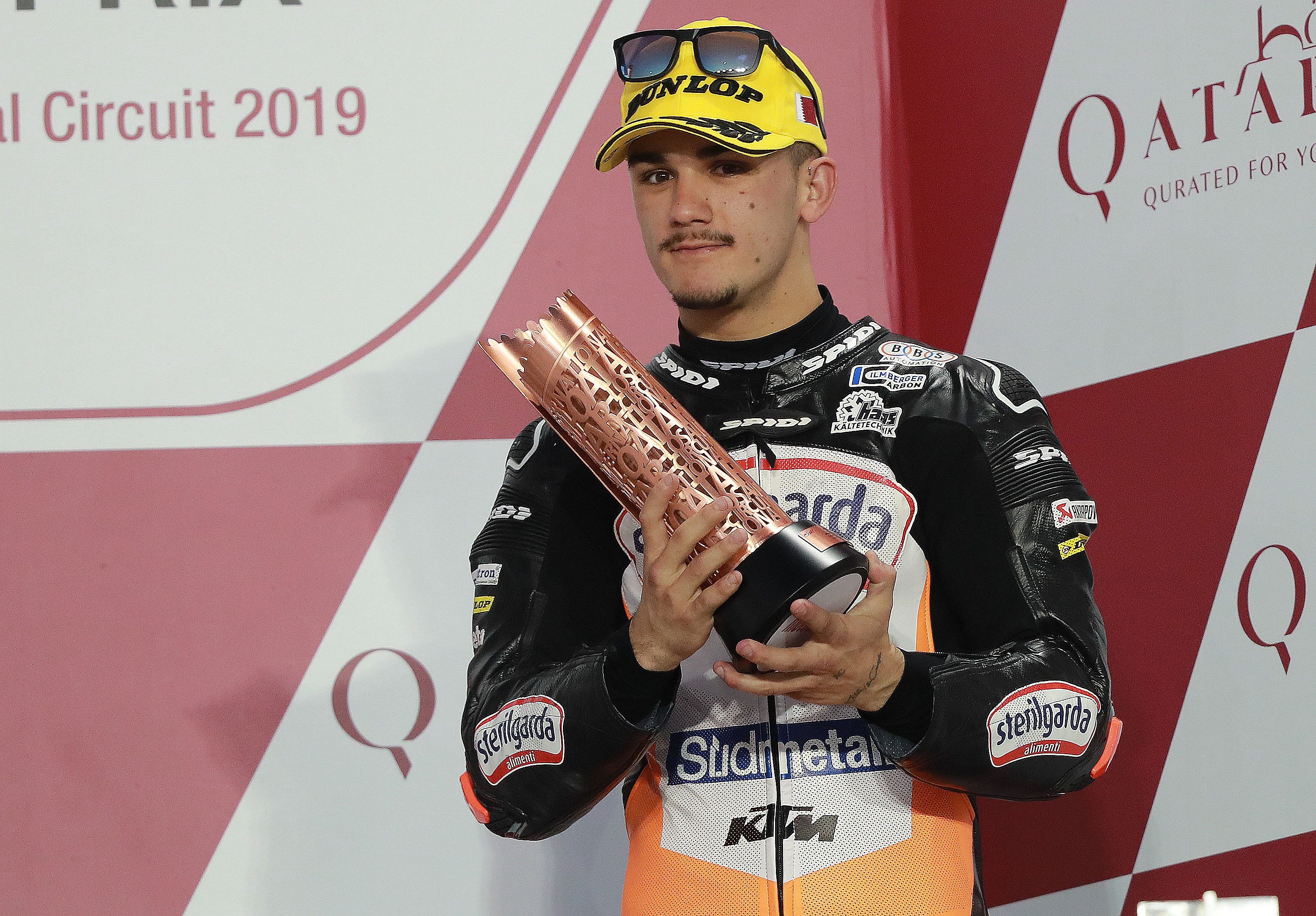 Along with Fenati, there are two other riders who before Qatar were considered championship contenders: Aron Canet (Sterilgarda Max Racing Team) and Lorenzo Dalla Porta (Leopard Racing). Unlike Fenati, both Canet and Dalla Porta managed to reach the podium in Losail, kicking off their championship campaigns in almost precisely the ways in which they would have wanted. However, for the pair of them, missing the victory at round one – even if to a rider they perhaps do not consider a direct threat for the championship – will see them with even greater hunger to take the top spot this weekend.
After a difficult weekend in Qatar resulting in retirement from the race, Jaume Masia (Bester Capital Dubai) will be hoping to show something closer to his full potential in Argentina after three weeks in which he will have been able to rest somewhat, and allow his injuries to heal.
Whilst Masia's season is just beginning this weekend, being less limited by injury, the opposite can be said for Albert Arenas (Sama Qatar Angel Nieto Team), who finished sixth in Losail after spending the entire race fighting for the podium. Unfortunately for the Spaniard, he suffered a series of injuries, including a lacerated spleen and broken rib. At the moment it is unclear for how long Arenas will be out of action, but in his absence, Arenas' Sama Qatar Angel Nieto Team teammate Raul Fernandez will be joined in the garage by Aleix Viu, who Fernandez knows well from their time spent racing together in the CEV. It will be Viu's second Moto3 World Championship race this weekend in Argentina, after making his debut in 2017 at the Catalan Grand Prix.
Termas tends to throw up excitement and exceptional unpredictability, and to do so this weekend the rain is due to arrive on three out of the three days the riders will be on track. Bravery could well be the winning ingredient this weekend – the more the better.