It's the super twisty round on the island that is Corsica. Whether or not it actually has 10,000 corners anymore is a moot point. It still has more corners than most! Last season the top three positions were taken by Seb Ogier, Ott Tanak and Thierry Neuville. Any of those three could win this weekend, and you can add Elfyn Evans, Kris Meeke and Seb Loeb to that list as well. As championship leader, Ott will open the road on Friday's stages. This will potentially give him an advantage, as the road will be at it's cleanest, with no gravel and mud pulled onto the road.
This year sees 14 stages totaling 347.51km, with 133.34km featuring in completely new stages.
Citroen states in its preview-
"With the opening leg taking the crews from Porto-Vecchio to Propriano, then heading north on day two towards Castagniccia, Cap Corse and the Désert des Agriates, before finishing next to Calvi, this year's edition of the classic island rally remains faithful to the recently-restored tradition of touring the whole of Corsica.
In addition to the various regions covered, the 2019 Tour de Corse has plenty of other ingredients to make it a serious test. The total competitive distance is now close to 350km (compared with 333.48km in 2018), Friday's leg only has a tyre-fitting zone at the midway point, Saturday features some 174.50km with two runs on the 47.18km-long and especially demanding Castagniccia stage, all rounded off with a longer Power Stage (19.34km) than usual, set against the magnificent backdrop of the Fango valley.
The other major difficulty stems from the fact that more than 62% of the itinerary has been revamped. Of the fourteen stages, only three – Valinco (SS2/SS5, 25.94km), last contested in 2015 , Cap Corse (SS7/SS10, 25.62km) and Désert des Agriates (SS8/SS11,14.45km), both contested last year – are familiar to the current crop of world championship crews. This makes it all the more important for them to get to grips with and take good paces notes on the 133.34 new kilometres in just two passes during recce at a limited maximum speed (80kph). Recce looks set to be every more crucial than usual and will call for unremitting concentration throughout."
Here we have the full run down of the stages-
THURSDAY 28 MARCH
9.00am: Shakedown (Sorbo Ocagnano)
FRIDAY 29 MARCH
7.00am: Start Day 1 (Porto-Vecchio)
7.05am: Tyre fitting zone (Porto-Vecchio – 15 mins)
8.29am: SS 1 – Bavella 1 (17,60 km)
9.24am: SS 2 – Valinco 1 (25,94 km)
10.32am: SS 3 – Alta-Rocca 1 (17,37 km)
12.41pm: Tyre fitting zone (Porto-Vecchio – 15 mins)
2.05pm: SS 4 – Bavella 2 (17,60 km)
3.00pm: SS 5 – Valinco 2 (25,94 km)
4.08pm: SS 6 – Alta-Rocca 2 (17,37 km)
7.38pm: Flexi service A (Bastia airport– 45 mins)
SATURDAY 30 MARCH
6.05am: Start Day 2 & service B (Bastia airport – 15 mins)
7.38am: SS 7 – Cap Corse 1 (25,62 km)
9.08am: SS 8 – Désert des Agriates 1 (14,45 km)
10.14am: SS 9 – Castagniccia 1 (47,18 km)
12.32pm: Service C (Bastia airport – 40 mins)
2.38pm: SS 10 – Cap Corse 2 (25,62 km)
4.08pm: SS 11 – Désert des Agriates 2 (14,45 km)
5.14pm: SS 12 – Castagniccia 2 (47,18 km)
6.34pm: Flexi service D (Bastia airport – 45 mins)
8.24pm: Parc ferme (Place Saint Nicolas – Bastia)
SUNDAY 31 MARCH
7.30am: Parc ferme out (Place Saint Nicolas – Bastia)
8.10am: Service E (Bastia airport – 15 mins)
9.45am: SS 13 – Eaux de Zilia (31,85 km)
12.18pm: SS 14 – Calvi Power Stage (19,34 km)
1.18pm: Finish (Citadelle de Calvi)
3.00pm: Podium (Citadelle de Calvi)
Here's the thoughts of the crews.
Toyota Gazoo Racing WRT
Ott Tänak
"I am looking forward to Corsica. Being first on the road there as championship leader should be a good thing, as this is the best place to be on asphalt where the road is cleanest. In the past, Corsica was probably the rally on which I struggled the most, but we had good pace last year on our first time there in the Toyota Yaris WRC. We know that we have a really strong package now on asphalt, so I believe that we can have a good performance. I'm sure that some of our rivals will be very fast too, but the aim is to continue our positive start to the season and keep scoring as many points as possible."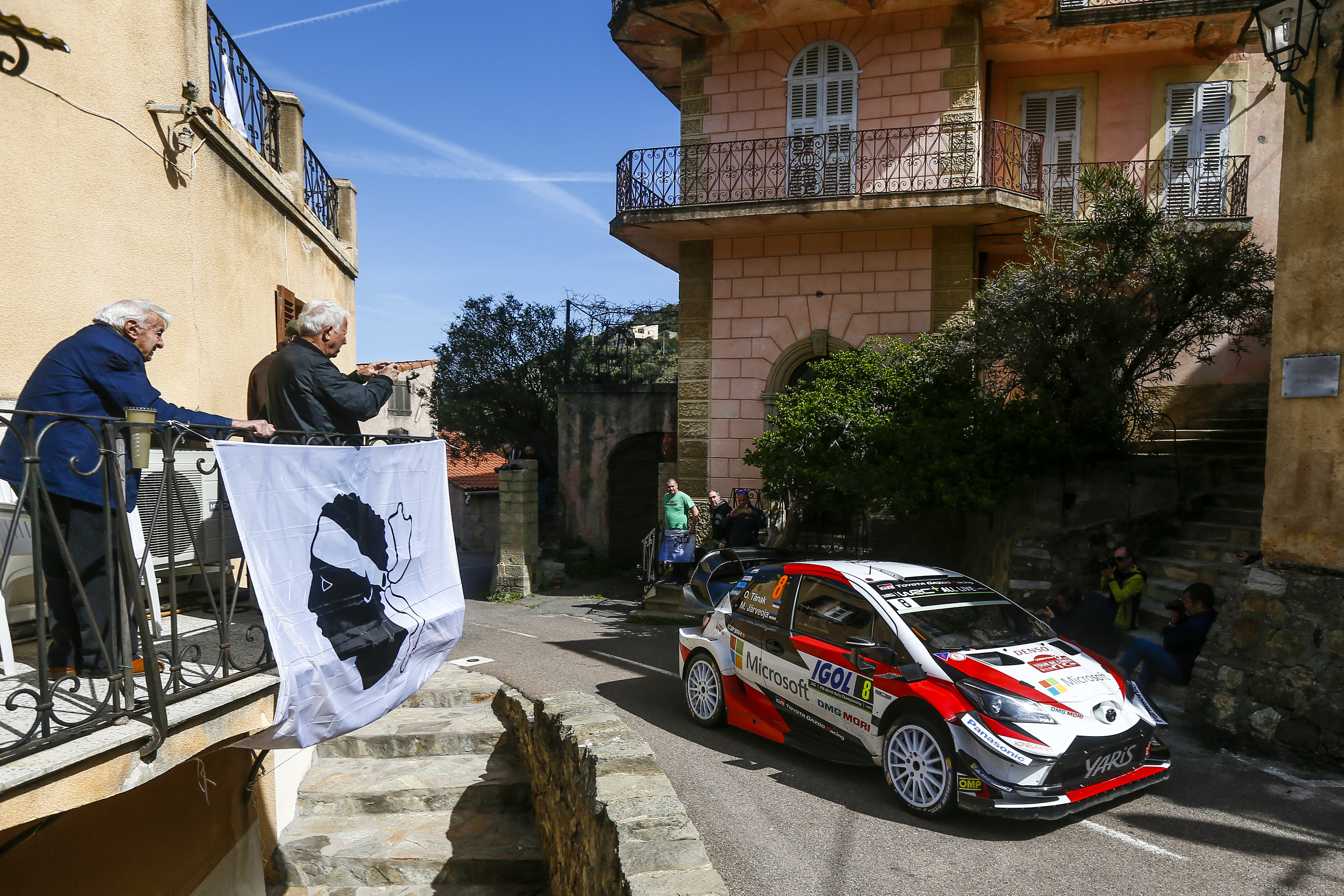 Jari-Matti Latvala
"Corsica is a rally I always look forward to. The asphalt is abrasive so provides good grip, and the road is usually pretty clean. The island itself is very beautiful too. I like the changes to the route this year. A couple of the stages were used when I won the rally in 2015, so I have good memories of those. I had a good test earlier this week: We did 200 kilometres and tried a lot of things, not only for this rally but also development for the future. On Rallye Monte Carlo I struggled with understeer, so we worked on that and improved the turning, as well as the braking, and I'm feeling more confident with the car. Now I've got a couple of days of relaxing at home, and feeling ready for the recce to start on Monday"
Kris Meeke
"I've had good times in Corsica in recent years: My speed's always been there. It's always a huge challenge, and especially so this year with about 75 per cent of the route being completely new. For that reason, I think making good pace-notes on the recce is going to be an equally important part of the challenge. I had a good feeling with the Yaris WRC in asphalt trim in Monte Carlo, but it was a very different rally to Corsica – except perhaps for the Power Stage where we went pretty well! I enjoyed my pre-event test last Sunday, even though it was a lot to learn in just one day on just one road. But I think we're quite clear on our direction for the setup, and I'm looking forward to the rally."
Citroën Total WRT
Sébastien Ogier
"The route has been changed quite a lot again this year, but that has already happened before here, which has meant that I have often had to get to grips with new stages and that tends to suit me. It adds a bit of stress and adrenaline to the race, and it can lead to there being bigger gaps than usual. When the stages are new for everyone, obviously the difference comes from who does a very good job during recce and then has sufficient confidence in their pace notes to push right from the word go. We also know about the qualities of the C3 WRC on tarmac. Our pre-event testing was really productive and the feeling was good in the car. Clearly, I'm also very keen to do well at our home round of the WRC and keep our good run of form going."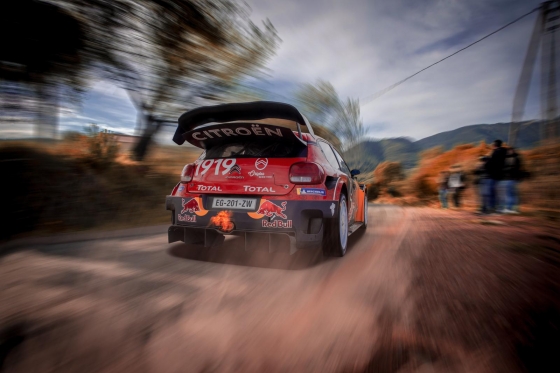 Esapekka Lappi
"I have always really enjoyed this rally and I can't wait to get started. I love driving on clean tarmac like here or in Catalonia. The challenge will be to take good pace notes from the word go. I think pace notes are even more important on asphalt than on gravel in order to get the line right and to know what speed you can carry through corners. With the revised itinerary, we'll all be in the same boat as regards familiarity with the stages. Although it won't be easy, it's an opportunity for us, since we generally have a bit less knowledge of the roads on the other rallies. In any case, our tests went well and I feel confident. I hope I can be at least as competitive as last year."
Hyundai Motorsport
Thierry Neuville
"Corsica is a very nice event and I have great memories from previous years. I have won there twice, once in IRC and then again with Hyundai Motorsport in WRC two years ago. It's a challenging event, with lots of corners, but a rally that I enjoy and relish. The recce is very long and demanding, but once you are in the car and can find a good flow it is a rewarding rally, one from which you can find a good sensation. As our first event of the season on tarmac, and following the less-than-straightforward weekend in Mexico, I hope we can get things back on track."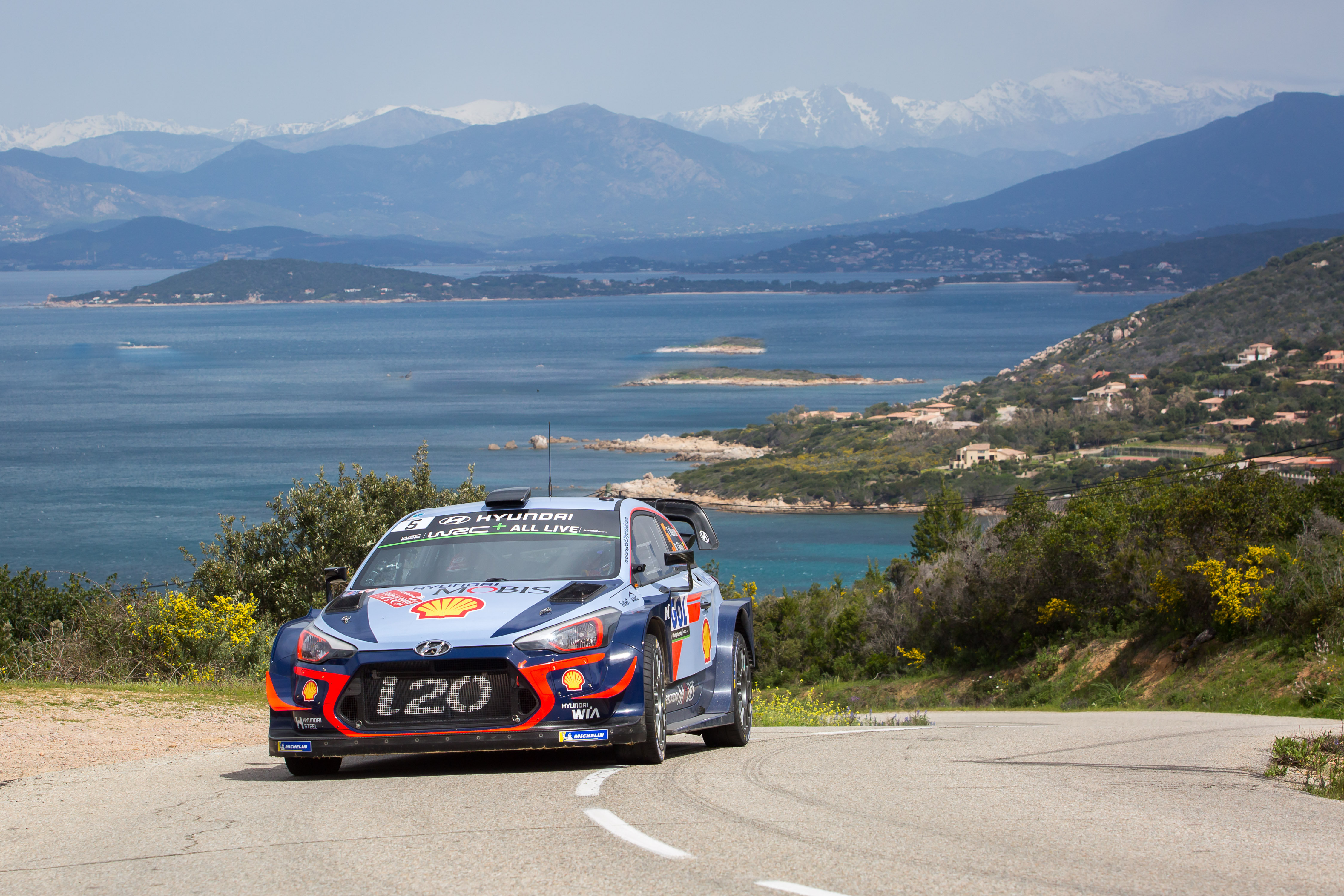 Dani Sordo
"The first tarmac rally of the season, Corsica is a rally where I really feel comfortable and competitive. The stages are really nice, set against a postcard backdrop, but incredibly demanding too. Long stages and loops can make tyre selection and management quite tricky. The stages themselves put pressure on the car and crew with tight, twisty corners that require maximum attention and focus. Carlos and I won Tour de Corse in IRC back in 2012, while I also finished on the podium a few years ago with Hyundai Motorsport. I hope our past success and experience, together with the performance of our i20 Coupe WRC, can help us fight for a good result this year."
Seb Loeb
"Corsica is a beautiful event, with stunning landscape close to the sea, and magnificent island setting. It's a wonderful place for rallying and as the French round of the championship it is a very special atmosphere for me. An extremely technical rally, there are many different types of road with some bumpy places and some fast sections. In fact, it seems to get faster each year. It is tricky to find the right rhythm throughout each stage, and the weather can also play an influential factor – sometimes raining in the mountains but drier close to the coast. Not an easy one, but fun!"
M-Sport WRT
Elfyn Evans
"I'm looking forward to the first proper Tarmac event of the season, and this year's Tour de Corse will be a real challenge with about two-thirds of the route made up of completely new stages. The recce is going to be really important and there's going to be a lot of work needed on the pacenotes.
"This is a demanding rally but the stages themselves are really nice to drive. It was great to get a podium last time out in Mexico, and that really propelled us up the championship standings. It gives us a top-five starting position next week, and we need to capitalise on that and aim for another strong result.
"We spent two days testing together with Teemu and the car feels really good. Everything went to plan and I feel as though we should have some good pace. We're all looking for another podium and will work as hard as we can to achieve it."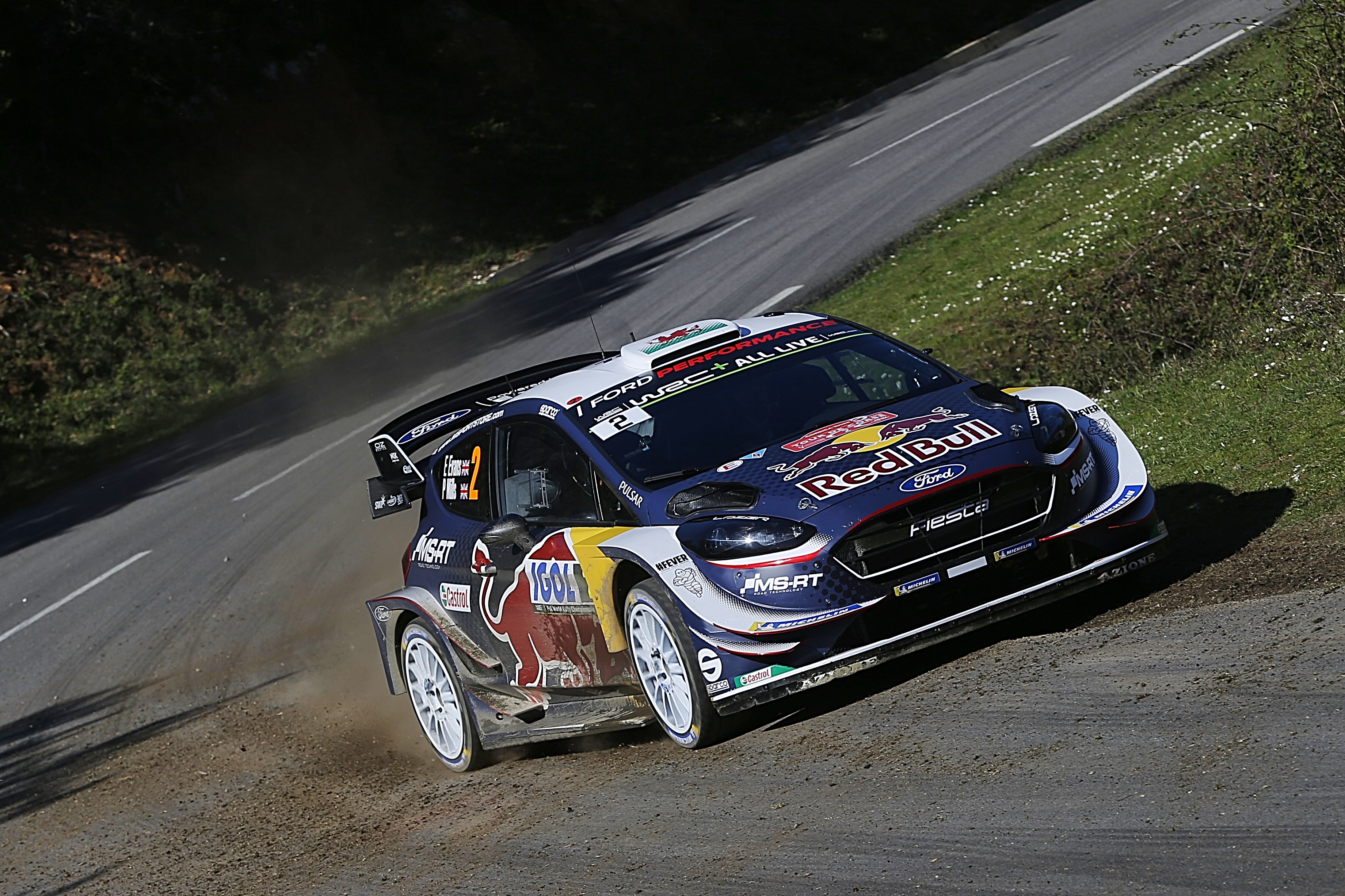 Teemu Suninen
"I'm really looking forward to the first pure asphalt event of the year. I started my career on this surface – but driving a go-kart is quite different to mastering a world rally car!
"In preparation, Elfyn and I split a couple of days testing and the car felt really good. On a rally like the Tour de Corse it's really important to find a good balance with the car and I think we managed that.
"I didn't compete here last year and the route is said to be quite different this year. From what I understand, the stages are slightly faster and a bit closer to the type we see in Catalunya.
"It will be interesting to see, but for us the most important thing is to finish the rally with a clean bill of health. If we can do that it will make the next part of the season mentally so much easier."
Summary
I held a poll on twitter to get a feel for who you'd think would be likely to win. Here's the result.
We are set then for a very interesting event. Pop back next week for a full report!