After an extraordinary start to 2019 that was described as "embarrassing" by team principal Claire Williams, the Williams team now faces uncertainty as F1 heads closer to the 2019 season and out of the crucial first test in Barcelona.
Williams missed the first two of the four days of testing due to a problem which they were extremely reluctant to specify, which put them a long way behind in terms of mileage and understanding the car's reliability and handling. This, ultimately, will put them behind on pace come the first race in Australia in March.
This latest embarrassment comes after the backlash faced at the unveiling of the new blue and white livery with their new title sponsor Rokit, after which the team, who were once at the pinnacle of F1, were ridiculed. Of course, an opinion-splitting livery isn't so bad; people won't really pay much attention to the looks as long as the car is able to perform well, but it tends to become a fairly substantial issue when the team doesn't only have problems making the car perform, but can barely get the car on track in the first place.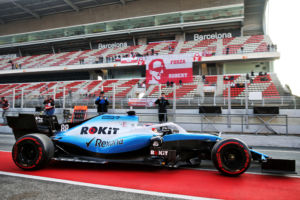 However, Williams is a 31-year-old team founded by two men in Frank Williams and Patrick Head who are simply too tenacious and ambitious to begin to understand the value of the term 'giving up', let alone merely disregard it. The team is based on overcoming hardship and fighting tooth and nail for any and every opportunity, and with the steadfast gene no doubt inherited by Frank's daughter Claire, this fighting spirit is never far away.
Let's not forget the last Williams lull. Having been one of the backmarker teams for several years prior to 2014, Williams would bounce back with the arrival of the V6 turbo era, with Valtteri Bottas and Felipe Massa securing podiums, two consecutive third-placed finishes in the constructors' standings, and even a front row lock-out in qualifying in Austria back in 2014. No matter what comes at this team, they just never seem to go away.
Bottas finds himself in Mercedes and Massa is in Formula E these days, and Williams have turned to an old favourite of the sport, Robert Kubica, returning after a horrific injury in 2011 that kept him out of the sport for eight years, and young British star George Russell who won the F2 championship last year. Kubica, if not for his injury, would have found himself in Ferrari colours in 2012, after winning a race and performing with consistent proficiency and excellence for BMW Sauber (now Alfa Romeo Racing).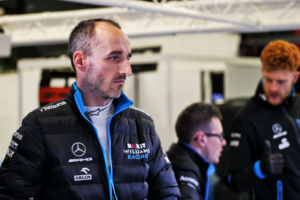 Of course, there is also some similar history to suggest that Williams may still be okay. Ferrari endured a torrid testing period of testing in 2012, but would come back to mount a title challenge with Fernando Alonso. The Brawn team of 2009 also deserve a mention. Heading into the season ten years ago, the redundant Honda team were miraculously transformed by Ross Brawn, and having struggled to even get the car to the track, Brawn would go on to win the drivers' championship with Jenson Button as well as the constructors' championship. Brawn would then transform in the Mercedes team we are all very familiar with today. These were different circumstances, but they were testing and extremely difficult times nonetheless. It takes a special kind of heart and courage to recover from situations like these, and that heart and courage is certainly embedded in Williams.
With two excellent stars – one old and one new – and the sheer tenacity that runs in the blood and the proud name of Williams, history has shown us that this remarkable spirit to keep going against the odds has seen Williams come back from many a setback. So, despite a seemingly disastrous start to 2019, why should this time be any different? No matter how hard you try, you just can't keep Williams down.
[Featured image: Robert Kubica (POL) Williams Racing FW42. Formula One Testing, Day 4, Thursday 21st February 2019. Barcelona, Spain]