It's time already for round two of this year's championship! Rally Sweden is super spectacular, with snow and ice covering the stages, and the Michelin tyres being super skinny and fitted with studs to cut through and find the grip! The forests of Varmland will see the crews battle for the victory, and keeping out of trouble will be key!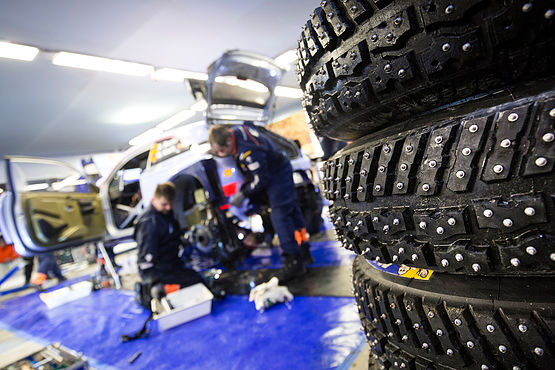 Opening the road on Friday morning, Seb Ogier will be at a disadvantage, and last year we saw him and Julien finish in eleventh place. This year will see him in the same position, and we'll have to wait and see how he fares in the Citroen.
Thierry Neuville won last season and with that, took the championship lead. Also, for Hyundai, there is Seb Loeb in the car, competing for the first time since 2013, at which point he and Daniel had taken five podiums including one win, plus Andreas Mikkelsen, who took his only podium in last year's campaign in Sweden.
The team run by Tommi Makinen is very strong, and they won most of the stages in Monte-Carlo. Ott Tanak has to be favourite, but you can't discount Jari-Matti who won in 2017, and Kris Meeke, who will almost certainly on the pace, as he becomes more familiar with the Yaris and Seb Marshall next to him.
The M-Sport team will have Elfyn, Teemu and Pontus in three cars. Elfyn will be looking to get a good result there, having picked up two sixth places in 2015 and 2017. It's also worth mentioning that Scott guided Craig Breen to the second step of the podium last year, giving an extra dimension to the hopes within the team. Finally, there is Marko who guided last year's WRC2 winner Takamoto Katsuta. What could he and Teemu do this year?
The stages that they face are very fast. Here is what awaits them. Nineteen stages totalling 316km, with just a minor change from 2018 with Rammen replacing Torntop on Saturday.
THURSDAY 14 FEBRUARY
9.00am: Shakedown (Skalla)
8.08pm: SS 1 – Super Special Stage Karlstad 1 (1,90 km)
9.58pm: Parc ferme (Torsby)
FRIDAY 15 FEBRUARY
6.00am: Start day 1 and service A (Torsby – 15 mins)
7.55am: SS 2 – Hof-Finnskog 1 (21,26 km)
9.08am: SS 3 – Svullrya 1 (24,88 km)
9.59am: SS 4 – Röjden 1 (18,10 km)
11.34am: Service B (Torsby – 40 mins)
1.54pm: SS 5 – Hof-Finnskog 2 (21,26 km)
3.17pm: SS 6 – Svullrya 2 (24,88 km)
4.08pm: SS 7 – Röjden 1 (18,10 km)
5.14pm: SS 8 – Torsby 1 (8,93 km)
5.50pm: Flexi service C (Torsby – 45 mins)
SATURDAY 16 FEBRUARY
6.00am: Start day 2 and service D (Torsby – 15 mins)
7.44am: SS 9 – Rämmen 1 (23,13 km)
8.35am: SS 10 – Hagfors 1 (23,40 km)
9.37am: SS 11 –  Vargasen 1 (14,21 km)
10.53am: Service E (Torsby – 40 mins)
1.02pm: SS 12 – Rämmen 2 (23,13 km)
1.53pm: SS 13 – Hagfors 2 (23,40 km)
3.08pm: SS 14 – Vargasen 2 (14,21 km)
5.45pm: SS 15 – Super Special Stage Karlstad 2 (1,90 km)
7.30pm: SS 16 – Torsby Sprint (2,80 km)
8.00pm: Flexi service F (Torsby – 45 mins)
SUNDAY 17 FEBRUARY
6.30am: Start day 3 and service G (Torsby – 15 mins)
7.50am: SS 17 – Likenäs 1 (21,19 km)
9.51am: SS 18 – Likenäs 2 (21,19 km)
12.18pm: SS 19 – Torsby 2 Power Stage (8,93 km)
12.38pm: Finish – Torsby, service park
1.00pm: Podium – Torsby, service park
Here's the thoughts from the drivers.
Citroen Total Racing
Sébastien Ogier
"It's a rally that I have always really enjoyed. You get a really nice feeling driving the WRCs here. I hope that we have good conditions so we can enjoy ourselves, although I'm aware that running first is very often a significant disadvantage, due to the layer of snow covering the ice. We'll have to see how the roads evolve for the second passes, but I fear that with the layer of ice currently on the roads, the gravel will start to appear quite quickly. In testing, the feeling gradually improved as we covered more kilometres and as always, we are going to try and do our best."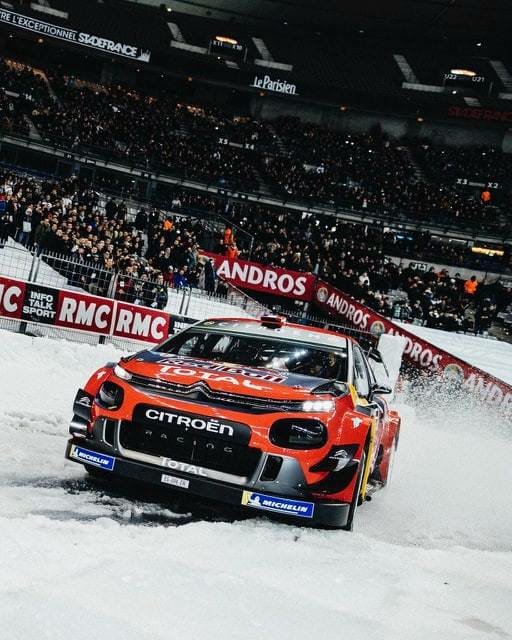 Esapekka Lappi
"If the conditions stay the same as those, we had in testing this week, then the layer of ice is so thin that it is likely to leave the gravel exposed pretty quickly, which means we'll have to manage the studs on the second runs. Whatever happens, we have a good road position. The stages are fast, which I like and I feel that we worked well in testing. I just hope we'll have a bit of luck on our side this time and our hard work will pay off."
Hyundai Motorsport
Thierry Neuville
"Monte-Carlo was a good sign of potential for us and we can't wait to get in the car again in Sweden. It has been a nice event for us in the past. We've had some pretty competitive performances in previous years, including our victory last season. It is a rally we enjoy as a crew. Our car has always worked well, allowing us to set fast times on the frozen roads and use the snow banks to push to the limit. We know our rivals will be strong, as they will be at all rallies, so we have to focus on ourselves and do the best job we can."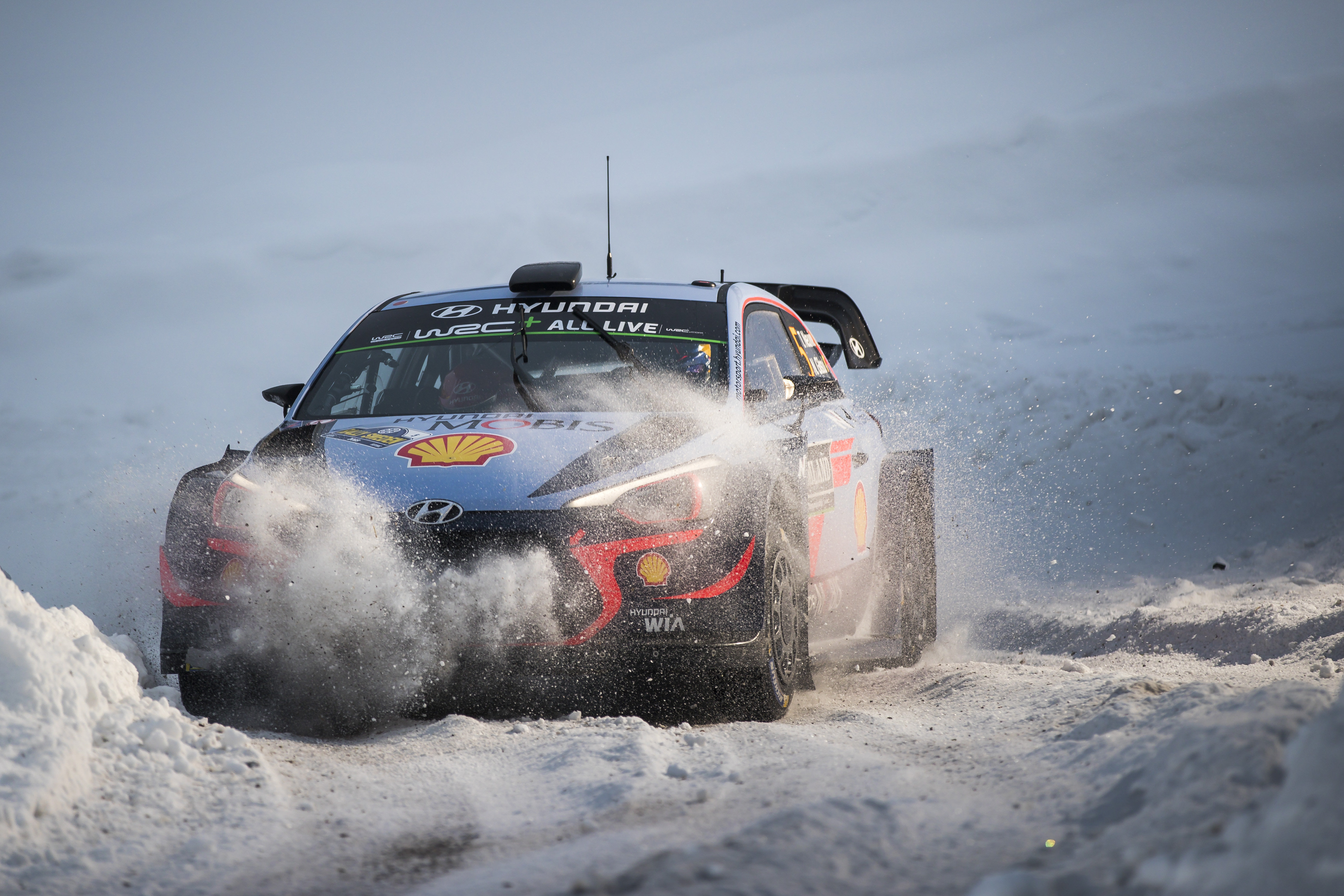 Seb Loeb
"Rallye Monte-Carlo was a solid start in our new relationship with Hyundai Motorsport, particularly with our limited pre-event testing. We were in the fight for the podium all weekend, and we are ready to build from that. Rally Sweden is a very different challenge. It can be the most exciting rally of the season if it's full ice with good conditions and sun, yet it can be very difficult if the snow is melting with rain – so naturally, we're hoping to have good conditions."
Andreas Mikkelsen
"Rally Sweden is a highlight in our calendar as we spend one day in Norway, so it is kind of a home rally for us. It's the only event that is fully snow on ice. Driving with studded tyres on the stages gives you an incredible feeling, like you are floating. We were disappointed to retire from Monte but we had found a good rhythm with the car and we are confident we can be fighting at the front throughout the season."
Toyota Gazoo Racing
Ott Tänak
"We are feeling well prepared for Sweden, but it's always difficult to know exactly what conditions we are going to face during the event. Last year we had a lot of snow and big snow banks, which is usually what you want on a winter rally. It was hard for us to compete with our road position though, because there wasn't a lot of grip available in the fresh snow. I'm hoping that we'll have a better chance this year to fight at the front. When the conditions are in your favour, it can be a really fun event with such fast and flowing stages, and we know that our car can be really good there."
Jari-Matti Latvala  
"This year's Rally Sweden is going to be very special for me. It's where I became the youngest ever winner of a WRC round, and now I am set to become the most experienced WRC driver, on the same event, just 11 years later. At the moment we have a good amount of snow here in Finland and I am expecting the conditions to be similar in Sweden, so we should have a really nice winter rally. Hopefully we can be fighting for another great result like we had in Sweden in 2017 with the first win for the Yaris WRC. I just need to get the feeling for the driving that I was missing in Monte Carlo."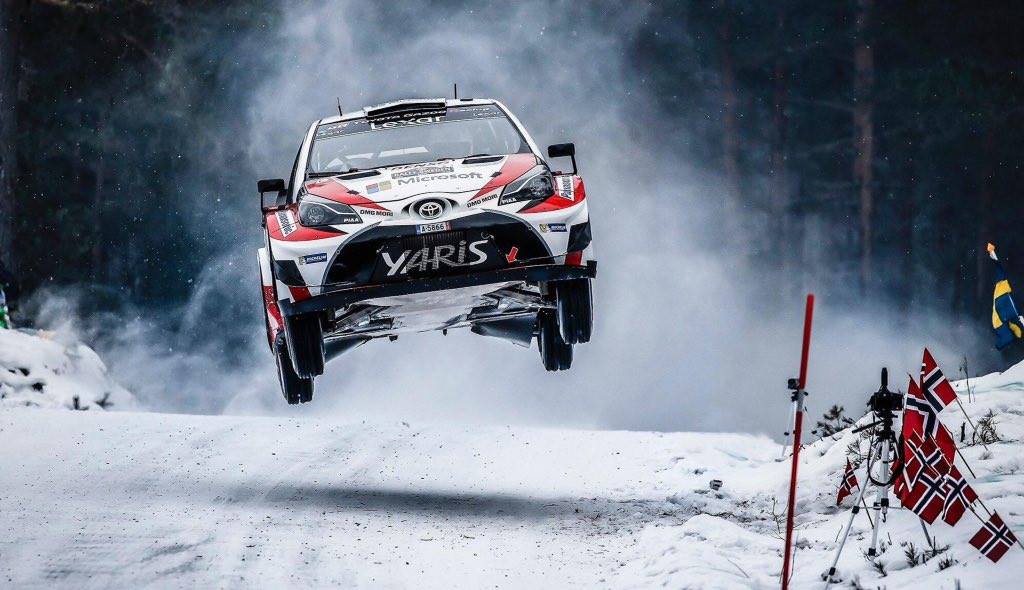 Kris Meeke
"Monte Carlo was a positive beginning for me but it doesn't change my immediate focus, which is on learning the car and enjoying my driving on the three very different events we have to start the season. I had a great three days of testing in Finland last week to prepare for Rally Sweden. It was really nice to experience the car for the first time with a snow setup. I came away with a really good feeling, but I'm keeping in mind that the conditions on the rally could be very different, depending on the temperatures. Hopefully we'll have nice, consistent conditions and a rally everyone can enjoy."
M-Sport
Elfyn Evans
"As the only winter rally on the calendar, Rally Sweden is pretty special. We had a good test last week and it was important to get the sensation of driving on snow again. We reach incredible speeds and it's an amazing feeling – making this one of the most enjoyable events of the year when the conditions are good.
"We'll certainly be hoping that the conditions work in our favour next week and it will be important to make the most of the advantage if that is the case. We'll have to wait and see what it's like when we get there, but we have our fingers crossed for a classic Rally Sweden with plenty of snow.
"Monte didn't end the way we wanted it to, and we need to remain focused and make good on our potential next week. We know that we have the package to achieve a strong result and both myself and Scott have had strong results at this event in the past.
"If everything works in our favour, there's no reason why we can't challenge for the top results and that's what we're all working towards delivering."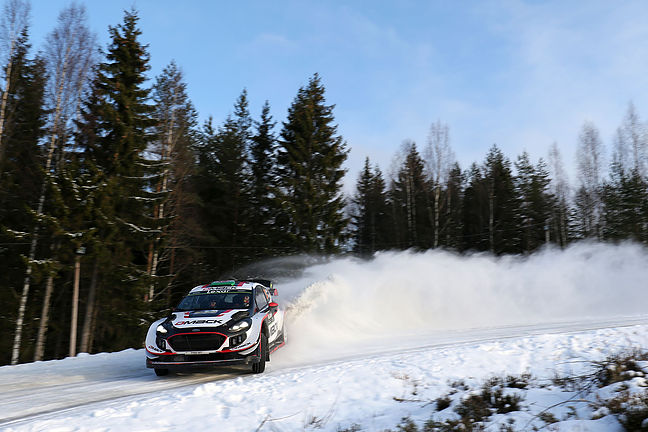 Teemu Suninen
"Last week we drove a good test day with more than 200 kilometres in Finland. We actually had a lot more set-up changes to work through this year, and I could feel we'd taken a step forward.
"Our competitiveness in Rally Sweden will of course depend a bit on the weather. There is always a chance to minimise the time loss when someone else is cleaning the road for the drivers behind. The key is to stay on the clean line for as long as possible.
"The speed in Sweden is close to the figures we reach in Rally Finland. Sometimes we may lean on the snowbanks as well, but it is not always intentional.
"We start this rally with the notes I made last year, and I expect the competition to be just as tough as it was in Monte. Everyone wants the top positions, and we will have to work hard to ensure we are also in the hunt."
Pontus Tidemand
"Rally Sweden is the highlight of my year – the big one that I always look forward to and I feel one hundred percent ready to take on the challenge of my home event. And what makes it even better is that I'm behind the wheel of the most amazing car I've ever driven.
"To speed through the snowy forests and see all the fans, the bonfires and the Swedish flags waving is an amazing feeling that beats everything. And to know that I have family, friends and supporters out there really gives me a boost.
"I'm starting to feel very comfortable with the car and I already feel at home in the team. When we came to Monte-Carlo last month, more or less everything was new and it was all about learning. It was an extremely important experience for both me and Ola and it gave us a chance to get used to it all.
"I've said all along that Rally Sweden is where I want to be competitive and on top performance. This is my home event, I know it very well and I have a great feeling about it this year. It will still be very demanding and challenging, and we will have to step up our game and quickly find a good rhythm that we can hopefully keep throughout the weekend."
Also competing for M-Sport are Gus Greensmith and Lukasz Pieniazek in WRC2 Pro.
Gus Greensmith
"It took a while for my first win to sink in and I'll admit to having to pinch myself a few times after being called a Monte winner! But this sport doesn't wait for you to savour the moment and my mind quickly turned to Rally Sweden where I hope to go for another strong result.
"I have very little experience of this event and the driving style needed for winter rallying, so our pre-event test will be particularly important for our preparation. We've only got one day so we will have to be really focused and productive to try and get everything done.
"The route is pretty similar to last year so I have also spent countless hours studying the onboard videos to make sure that I am as prepared as I can be. I still don't have a lot of experience on snow, but hopefully that will go some way to making up for it and I am definitely going to give it my all.
"It will be tough against the guys who have grown up on snow, but I have a great team around me and I feel at the top of my game – so we have every chance of continuing to challenge at the top."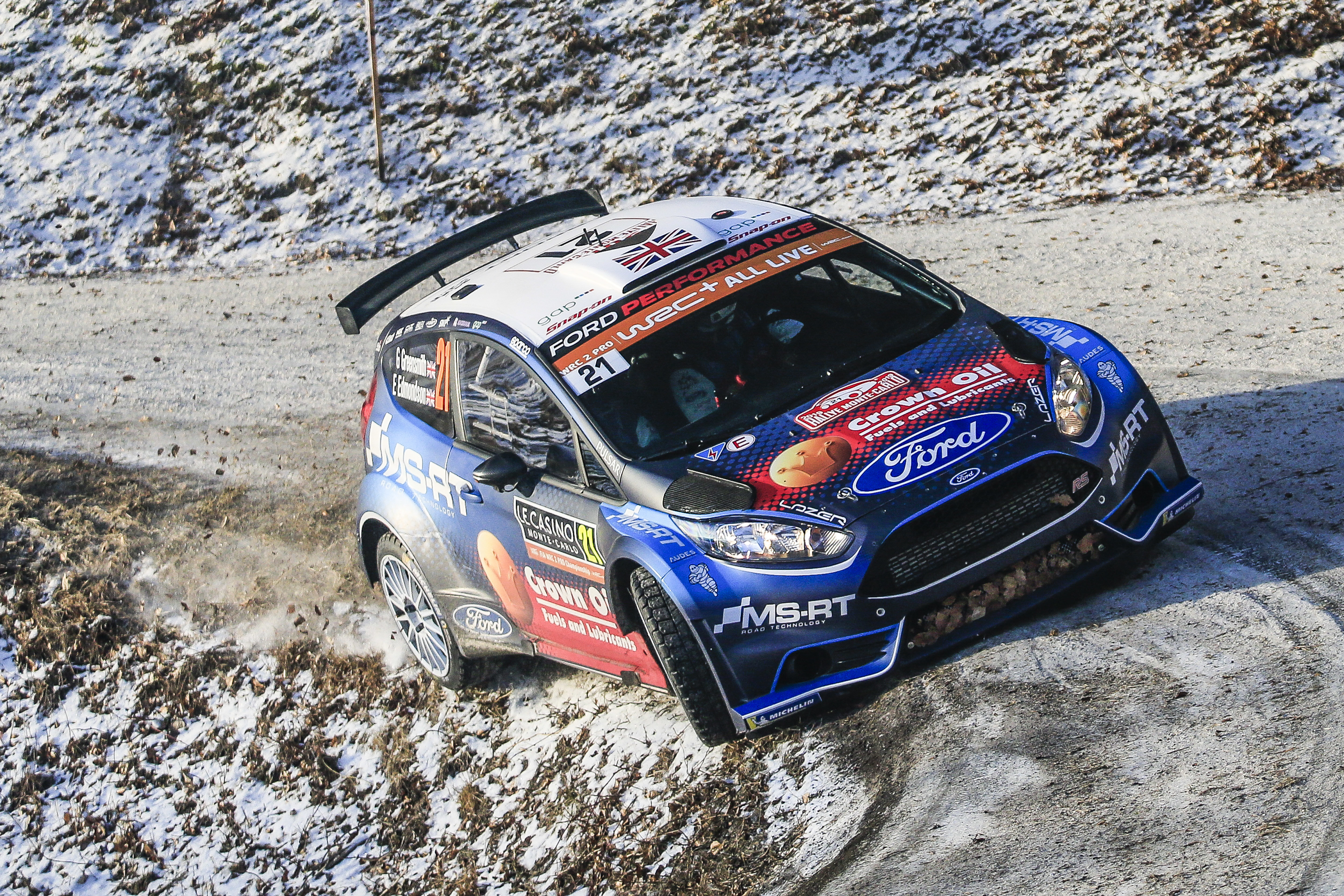 Łukasz Pieniążek
"This will be my second start in Sweden and only my third with a four-wheel-drive car on snow. I don't have a lot of experience in these conditions, but I really enjoy them.
"To prepare, we had a good three-day test in Estonia where we completed around 450 kilometres and got a good feeling with the Fiesta and a good understanding of how it handles in these snowy conditions. We'll have another test with the team on Monday and I'm really looking forward to the rally.
"I really like driving on snow. The studded tyres give great grip but it does take some getting used to which is pretty challenging. Then there are the snowbanks. You don't want to get stuck in one of them so it's important to be really precise – especially in the narrow sections.
"My number one goal is to give my best and go as fast as we can. It will be our first rally with the new team and with a new car so let's see what we can do.
"The recce will be very important to understand the conditions and choose the right setup. If we do that, then I'm sure we'll have lots of fun on some of the most beautiful stages on the calendar."
Don't forget, there's lots of coverage on WRC+ and BT Sport showing every stage live. Who will win? It's going to be fun finding out! Enjoy!
Featured image courtesy of M-Sport.