2018 has been a great year for George Russell and Lando Norris. They finished first and second respectively in the Formula 2 championship, and this year got the news that they would have dreamed about all of their lives.
Earlier this year, Norris was greeted with the news that he will be joining McLaren in 2019, partnering Carlos Sainz. It followed the news of the retirement of Fernando Alonso and the exit of Stoffel Vandoorne from the team after a disappointing couple of seasons at the Woking-based outfit.
A few weeks later, it was announced that George Russell will be joining the Williams team for next year. Russell is a Mercedes development driver and Williams have agreed to take him on in a "multi-year deal".
This is fantastic news for British motorsport. Two prodigiously talented young British drivers are joining forces with two prestigious British teams with a vast history in Formula One.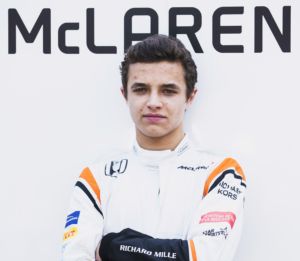 They are, however, joining two teams who have somewhat fallen from grace over the last few years. Williams, one of the most successful team in the 1980s and 1990s, was created by Sir Frank Williams and Patrick Head. From its humble beginnings, Williams became one of the greatest ever teams in the sport. Fast forward to 2018, however, and Williams are languishing at the very bottom of the championship, with no race wins to their name since the Spanish Grand Prix of 2012.
You have to go back to 1999 for McLaren's last championship win with Mika Hakkinen. The team was started by Kiwi Bruce McLaren, who would go on to break the record for the youngest ever winner in Formula One. This has, of course, been beaten since, but McLaren have a rich history of success in the sport, which makes it such a shame to see them struggling to get into the points with a Renault engine they were hoping would take them near to the top of the championship this year.
But the injection of home-grown youth may be just what they need. These are two drivers who will have a perfect understanding of what it means to driver for infamous British teams like Williams and McLaren. It's an opportunity they will embrace and they will desperately want to lead their respective teams out of the dark and back onto a path of success and glory.
The addition of these two drivers means that there will be three British drivers on the grid next year, along with Lewis Hamilton.
All of this means that we are entering an exciting period for British motorsport. McLaren and Williams will have young enthusiastic drivers eager to return the teams to the top, and Britain will have two more representatives in the sport in 2019.
As for the battle between Norris and Russell, they have met on the track before in 2018, most notably in Monza, where they had a fantastic duel, and if Williams and McLaren turn out to be level on pace next year, this will bode well for an on-track battle.
As the 2018 season comes to close, the British world champion Lewis Hamilton is joined by to young British pretenders on the grid, as British motorsport enters a new and incredibly exciting era in 2019.