The summer break is over and there are six rounds left this year. Thierry Neuville leads the championship by twenty-seven points over the reigning champion, Sebastien Ogier. The Frenchman has also not finished this event for the last two years, but can be quick, having taken victory in 2013. His Belgian rival will want a decent haul of points from this event but opening the road will make it hard for him to fight for victory, particularly with the three Toyota's having been honed to perfection on the very unique gravel roads that make this event so hard for non-Scandinavians to win.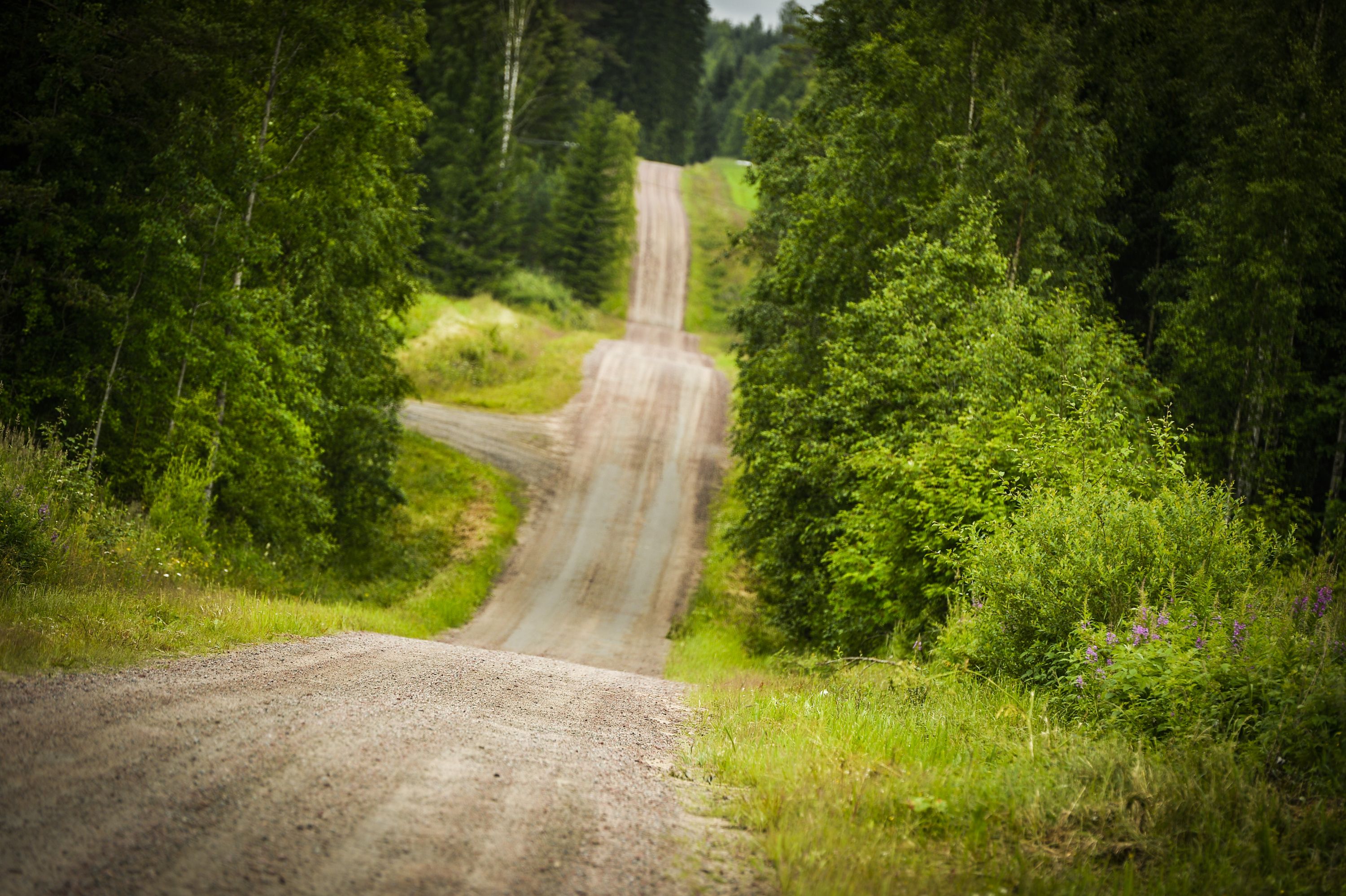 Now, there's a good chance that Toyota could sew up the whole podium, with former winners Jari-Matti and Esapekka Lappi in the team, plus a very quick Ott Tanak, but who could challenge this? Well, Elfyn Evans scored a brilliant second place last year, after being patient early on and getting the car in a good place, showed great pace on the Saturday and Sunday to score his best result ever on these roads.
Hoping to do well will be the Citroen squad. Two years ago, Kris Meeke took an incredible victory, the first for any British driver, beating Jari-Matti. Now Craig Breen and Mads Ostberg are the drivers the team are looking to, and both have scored podiums on this event. The key to their chances will be with whether they can take advantage of the road position on Friday, which if they can, will benefit them both on Saturday and Sunday.
Here's the full schedule for the event. Sixty-five percent of the stages are new, and two that were run last year are being run in the opposite direction. Getting those pace notes correct during the reece which takes place today (Tuesday) and Wednesday will be so important.
RALLY FINLAND SCHEDULE (GMT+3)
THURSDAY 26 JULY
8.00am: Shakedown Vesala (4,26 km)
6.37pm: Start (Jyväskylä Paviljonki)
7.00pm: SS 1 – Harju 1 (2,31 km)
7.25pm: Parc fermé
FRIDAY 27 JULY
7.15am: Service A (Jyväskylä Paviljonki – 15 min)
8.18am: SS 2 – Moksi 1 (20,04 km)
9.21am: SS 3 – Urria 1 (12,28 km)
10.13am: SS 4 – Ässämäki 1 (12,33 km)
11.36am: SS 5 – Äänekoski 1 (7,71 km)
12.51pm: Service B (Jyväskylä Paviljonki – 30 min)
2.24pm: SS 6 – Oittila (19,34 km)
3.27pm: SS 7 – Moksi 2 (20,04 km)
4.30pm: SS 8 – Urria 2 (12,28 km)
5.22pm: SS 9 – Ässämäki 2 (12,33 km)
6.45pm: SS 10 – Äänekoski 2 (7,71 km)
8.00pm: SS 11 – Harju 2 (2,31 km)
8.30pm: Flexi service C (Jyväskylä Paviljonki – 45 min)
SATURDAY 28 JULY
6.00am: Service D (Jyväskylä Paviljonki – 15 min)
8.13am: SS 12 – Päijälä 1 (23,92 km)
9.29am: SS 13 – Pihlajakoski 1 (14,90 km)
10.38am: SS 14 – Kakaristo 1 (23,66 km)
12.13pm: SS 15 – Tuohikotanen 1 (8,95 km)
1.31pm: Service E (Jyväskylä Paviljonki – 30 min)
2.55pm: SS 16 – Tuohikotanen 2 (8,95 km)
4.08pm: SS 17 – Kakaristo 2 (23,66 km)
5.36pm: SS 18 – Päijälä 2 (23,92 km)
6.54pm: SS 19 – Pihlajakoski 2 (14,90 km)
8.55pm: Flexi service F (Jyväskylä Paviljonki – 45 min)
SUNDAY 29 JULY
7.30am: Service G (Jyväskylä Paviljonki – 15 min)
8.38am: SS 20 – Laukaa 1 (11,74 km)
9.38am: SS 21 – Ruuhimäki 1 (11,12 km)
11.01am: SS 22 –  Laukaa 2 (11,74 km)
1.18pm: SS 23 – Ruuhimäki 2 Power Stage (11,12 km)
2.21pm: Service H (Jyväskylä Paviljonki – 10 min)
4.00pm: Podium
So, lets hear from the drivers.
Hyundai Motorsport
Thierry Neuville
"Sardinia was an incredible weekend, we couldn't have hoped for a better result heading into the summer break! Now I'm ready to carry the momentum forward into the second half of the season. Finland is one of those rallies that everyone looks forward to. It's going to be tricky this year coming into it after the extended break and jumping straight in the car. For the second event in a row, we'll be first on the road and won't have the advantage of the sweeping effect to begin with. It will be tough as the speed is very high – but I can't wait for the challenge."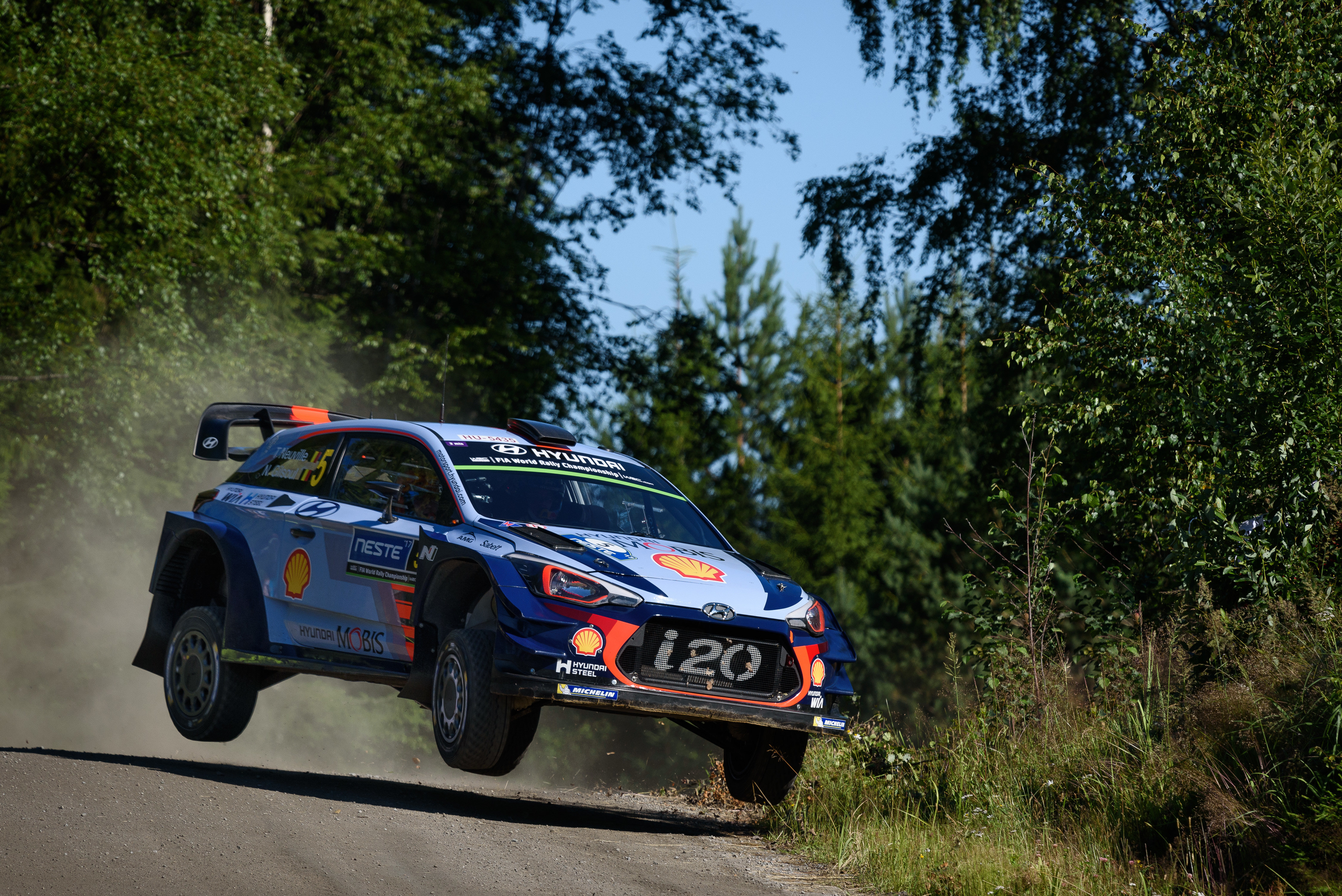 Andreas Mikkelsen
"Rally Finland is a really nice rally – it's probably the event the drivers fear most, but also the one they really want to win! Because the grip is so low, you have to be very confident in the car to go fast on the stages. We were disappointed we couldn't show our true potential in Sardinia, so hopefully we can find a good pace quickly and push hard to bring home a strong result."
Hayden Paddon
"For me, Finland is the most incredible rally of the year. Not only are the roads, the jumps, and the pure speed impressive but also the atmosphere is electric. It really makes the hairs on the back of your neck stand up. I'm really looking forward to getting back into the Hyundai i20 Coupe WRC. We hope we can put the pieces together this year to bring home a strong result."
M-Sport Ford
Sébastien Ogier
"It was nice to have a little break and spend some time relaxing with family and friends, but now the action is ready to resume and we're fully focused on Rally Finland.
"For so many people this is the highlight of the year and it's easy to see why. There is an atmosphere here that you don't get anywhere else and the roads were tailor-made for rallying.
"This is the fastest event on the calendar and at those speeds its mere tenths of a second that you're fighting for. The competition will be extremely strong, but the engineers and designers from M-Sport and Ford Performance have been working tirelessly to ensure we're in the best possible position.
"We'll have some aerodynamic updates on the rear of the car that we hope will give us that little bit extra in terms of performance, but we'll still have to get absolutely everything right over the course of the weekend if we want to be in the fight for the top results.
"We know that the car was strong here last year and we had a good feeling on the test, but this is a rally that doesn't forgive even the smallest of mistakes. We'll certainly give it our best and the goal is always to come home with a strong haul of points."
Elfyn Evans
"It feels like a long time since we were last in competition, but we've not been sitting idle! The team have been working extremely hard, we've had a good test, and I've also been doing a lot of PR work with Ford and Red Bull.
"I was involved in an advert for the new Fiesta ST – a great little road car – and also got behind the wheel of the Fiesta WRC to film some promotion with Red Bull ahead of Goodwood Festival of Speed. The festival itself was great, but now we're ready to get back to business, and start the second half of the season with one of the highlights of the year – Rally Finland.
"I'd challenge anyone who said they didn't enjoy driving Finland's gravel roads in a world rally car! The high speed combined with the technical nature of the stages is incredible, and when you get into a good rhythm it's a phenomenal feeling.
"We did well here last year and found a good feeling on the test; but the margins for error are so fine and the gaps so small that even the slightest of mistakes can be costly. The competition is going to be strong so we'll need to be note perfect and deliver a very clean and precise drive. If we can do that, and get everything right, then I'd hope that we'll be in with a good chance."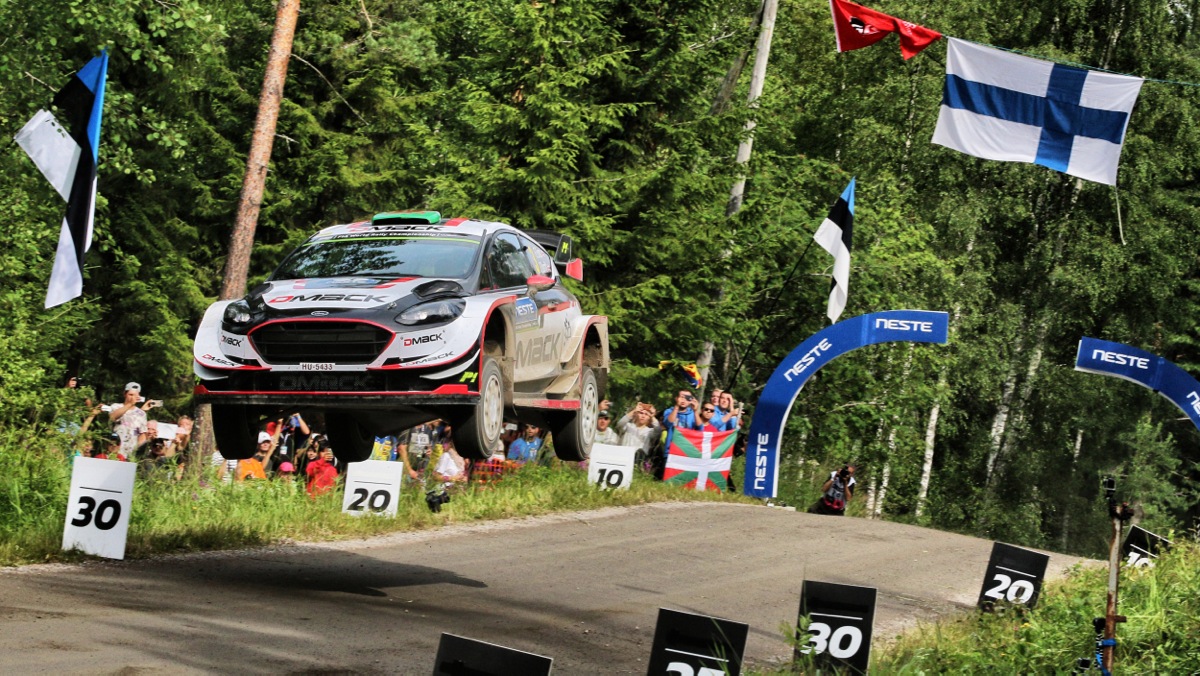 Teemu Suninen
"We had a really good test and are feeling ready and well prepared for the rally. We drove more than 200 kilometres on our test day – starting with the base set-up my team mates found earlier in the week. All three of us drive with a pretty equal set-up, so there were only some small confirmations to find and the car feels really fast.
"Having come so close last year, the top-three is my ultimate goal. It could be hard to achieve, but we will try our best. At the end it's such a small margin that decides whether you finish third or sixth!
"Starting the first forest stage last year I was pretty nervous, but as soon as I saw the time and saw that my speed was enough I felt better straight away. This year the rally will be driven on similar roads and we have a very good feeling with the car in the high-speed sections. We'll start the rally as we mean to continue – driving flat-out."
Toyota Gazoo WRT
Jari-Matti Latvala
"I am really looking forward to Rally Finland. It is a good opportunity to start the second half of the season in a positive way. I have always felt really good support on my home event, and this is even more the case now that we are driving a car that has been built here. I could really feel last year that everybody was behind the team and willing us on. One of the big challenges this year will be the changes to the route. I have driven some of the new roads before, but it was a long time ago and there are large sections that even I don't know. Therefore, I think it will actually create a more level playing field."
Ott Tanak
"Rally Finland is always one of my favourite events. It is quite a specific rally: really high-speed but also quite technical with the jumps. You really need to have some respect for the roads there. This year there will be a lot of new roads that we have not seen before, which will add to the challenge. I think we have had some really good preparation. As well as our pre-event testing, I took part in Rally Estonia last weekend and won it, which was quite nice in front of so many fans. I am sure that a few of them will go to Rally Finland as well, and I hope we can give them a good result there too."
Esapekka Lappi
"Rally Finland is always a special event and even more so after our victory last year. I am really looking forward to it. There is more pressure this year. From my side, I am expecting a good result and I think everyone else is too, so we really need to perform. I think it will be tougher to win it this time, though. The competition will be tougher, both from inside our team and from the other teams as well. The new stages will also create a big challenge. We know that our car will be competitive so the focus will be on making good pace-notes and finding a nice flow with the driving."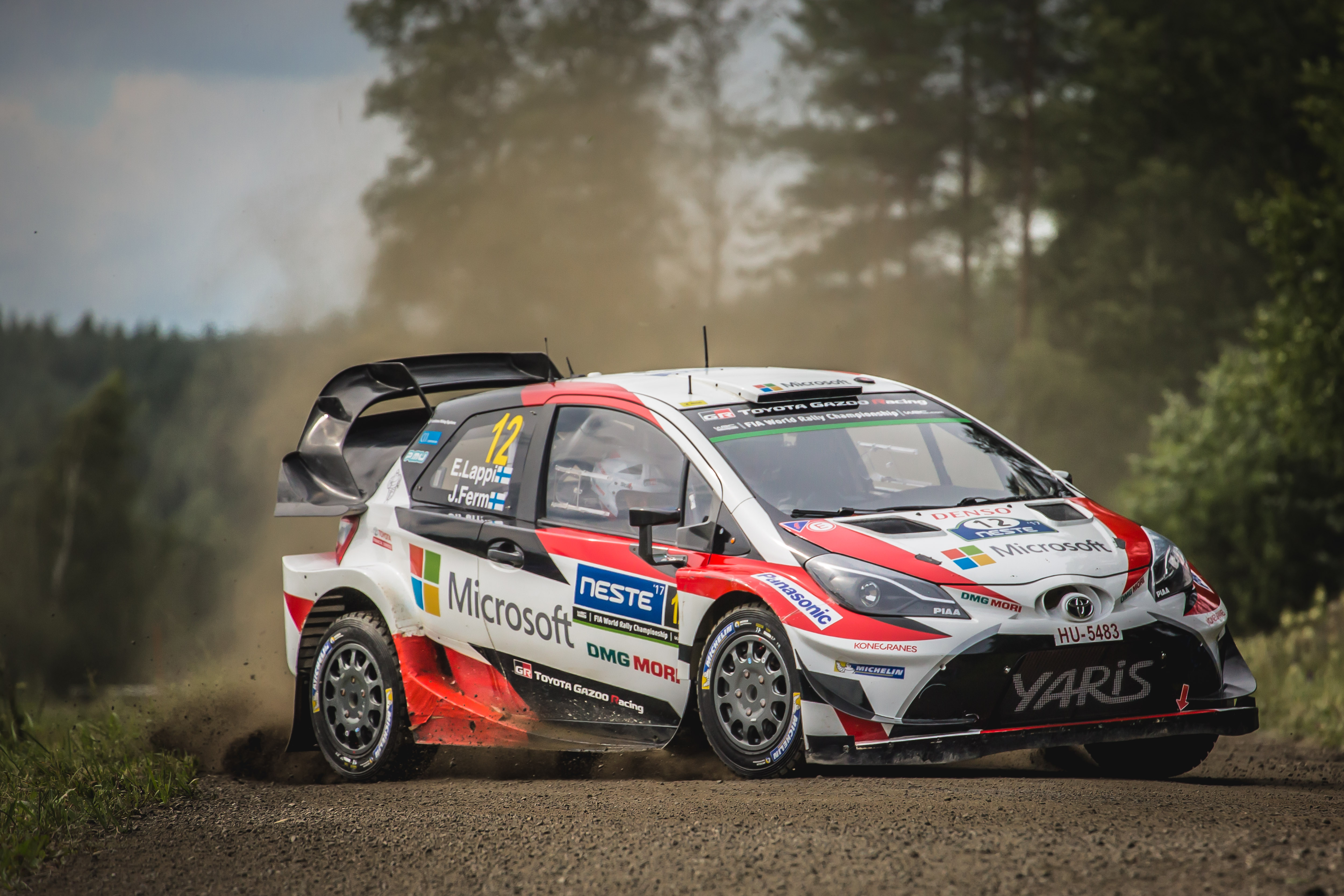 Citroen Abu Dhabi WRT
Craig Breen
"Rally Estonia was excellent preparation for me. It gave us the opportunity to look at a few things and we also noted that with the new front geometry, the C3 WRC is even better balanced. I feel very confident coming into this round, especially as it's one of the world championship events where I have the most experience. Experience is absolutely critical here, even though some of the stages have changed for this year's rally."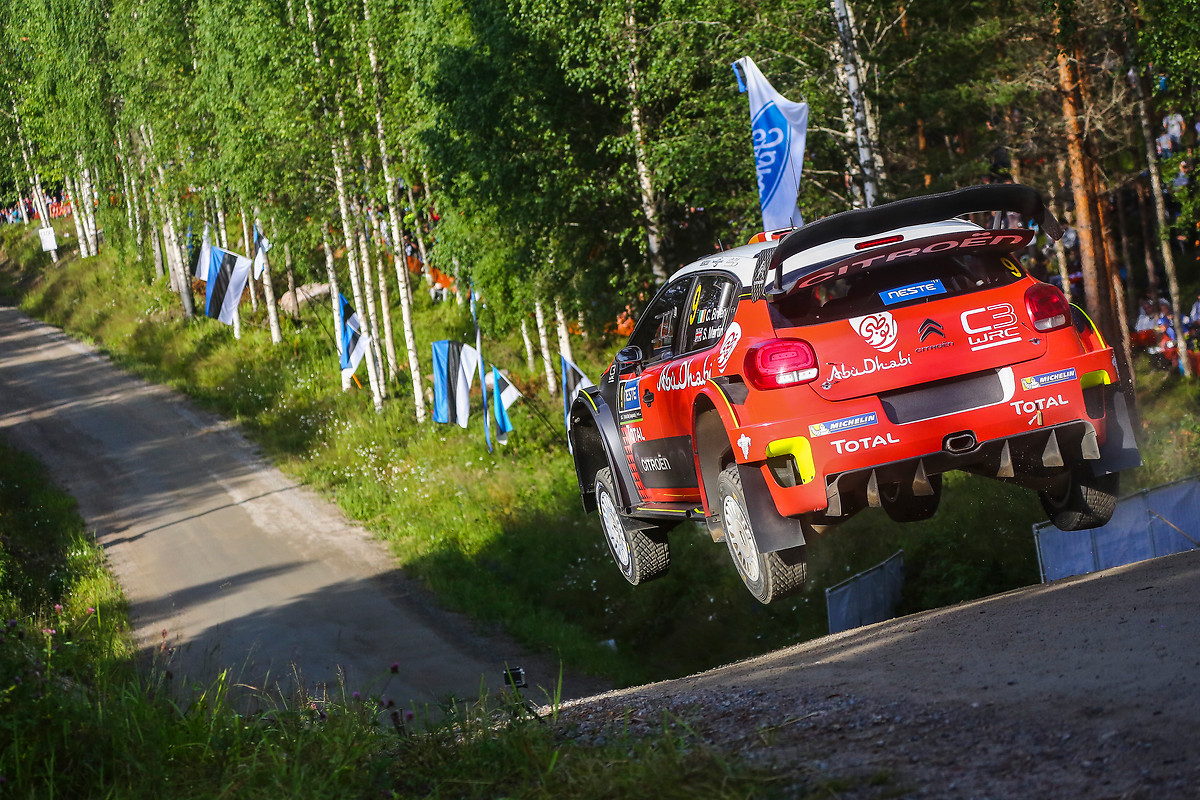 Mads Østberg
"This really is one of my favourite events of the season. Although you need to make good pace notes in recce, afterwards it's all-out attack! You don't have to worry about tyre wear or the road surface breaking up. I have some very good memories from here, especially the podium secured when driving for Citroën in 2015, and I hope to take advantage of my two days of pre-event testing to get off to a good start and try to reproduce the same kind of performance."
Khalid Al Qassimi
"This round is special for me because it's where I made my debut in a works team in 2007. The feeling in the car during the stages, with the high speeds and never-ending crests, is also unique. It's also what makes it such a difficult rally: you must be really comfortable and have good pace notes. As my last outing was in Argentina, I'll need to get my bearings back first of all. I'll then try to up the pace gradually whilst making sure I don't make any mistakes."
Well, can Hyundai score their first ever podium on these roads this year, or will we see a podium lockout for the Toyota team? What about Seb? Will he use the new aero on the back of his car to win? Can Citroen have a better event and challenge at the front?
Enjoy!