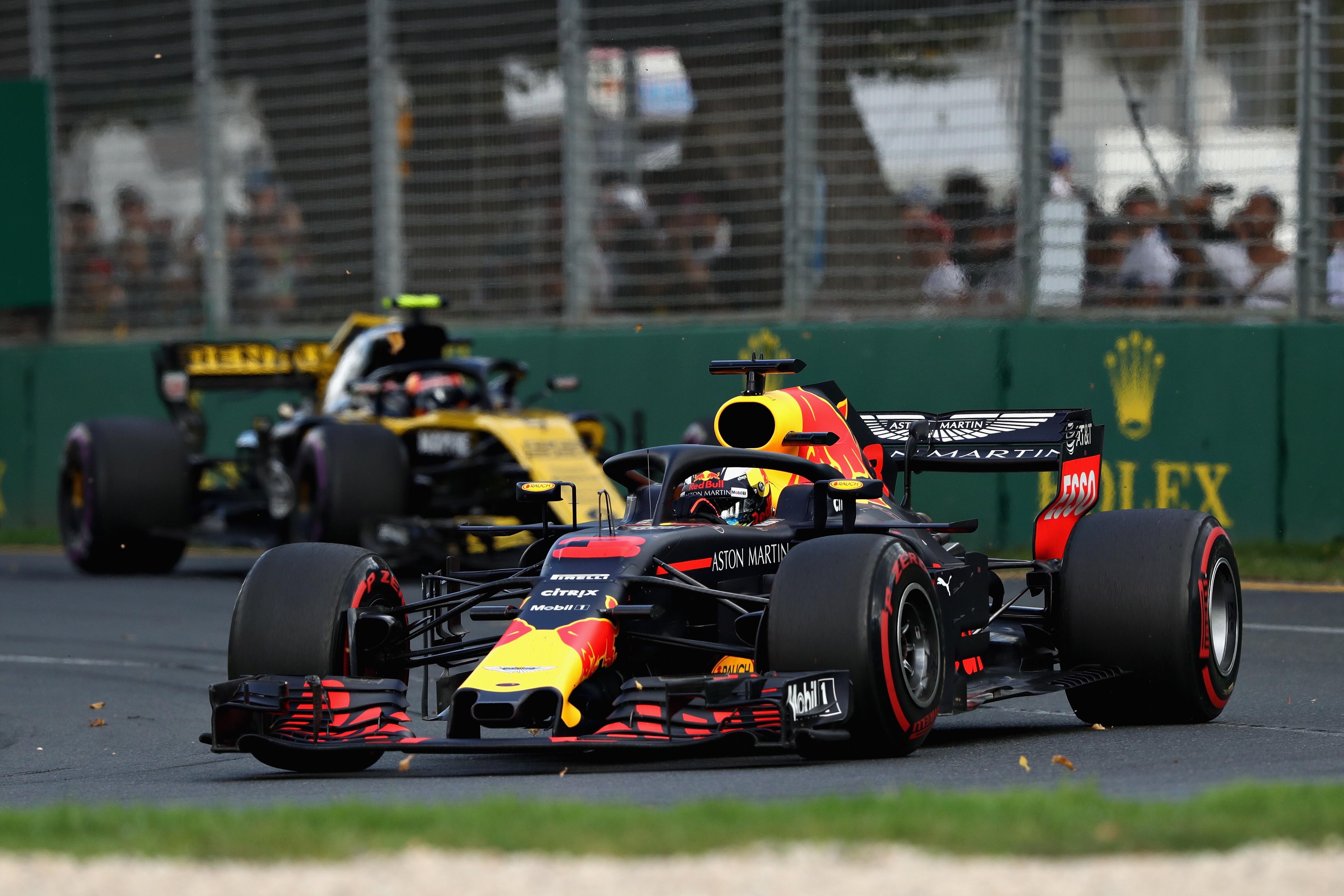 image courtesy of Red Bull Content pool.
Red Bull and Renault started off as the perfect love story; good performances, good results, the first win and one-two in 2009, and just the four championships in a row.
However, this wasn't to be the fairytale ending. The partnership between the Austrian team and the French engine manufacturer has ended up as a splattered mess all over the carpet, and now Red Bull, following three-and-a-half years of arguments, will now embark on a new relationship.
Truth be told, it isn't by choice. If you run through the list of options that Red Bull had for engine suppliers, you'll find that Honda was the only name on it. Aston Martin, who not only have shares with the team but are now also incorporated in the name, are not expected to be able to supply engines until 2021. With the big engine regulation changes coming into force in three years, it would be a wasted investment for them, not mentioning the difficulty of coming into the sport and making an engine straight away, such are the technical and financial complexities of building modern day Formula One engines.
Honda, therefore, will be supplying engines next year to Red Bull. The question is, will it work?
Well, despite the torrid three seasons Honda experienced supplying McLaren, there is promise in that Red Bull junior team Toro Rosso have been using Honda engines this season, and have actually been a fairly competitive midfield team. Their relative performance has not really changed from last year. Couple that with the much tighter chassis that McLaren run compared to the Austrian and Italian Bulls, and Red Bull might just be alright.
Furthermore, it looked from the outside as though Honda, when supplying McLaren were frankly incompetent, but with the news breaking out about McLaren employees forming a rebuke against the team's management and even contacting former team Principle Martin Whitmarsh for support, it seems that a big part of the blame perhaps did have to fall to McLaren, with stubborn management an apparent lack of willingness to work with others. Let's not forget that, under Renault power, McLaren have actually not improved much at all.
So what happened with Renault? Well, it was all going smoothly until the end of the V8 era. The V6 turbo engines proved all too much for Renault; lack of performance and reliability led to limited and frustrating running in pre-season in 2014, and it all went downhill from there.
After 2015, Infiniti, who were also working technically with Red Bull, parted ways with the team, and Red Bull, having salvaged some sort if supply deal with Renault, opted to replace the Renault name with Tag Heur on their cars.
A series of reliability issues for Max Verstappen and Daniel Ricciardo last year was the final straw. The inevitable happened, and Red Bull will now be racing with engines from the Japanese manufacturer from next season onwards.
Who exactly will Honda be supplying? We know Max Verstappen will be one of the names, having signed a new contract With Red Bull late last year, but the other is less secure. Daniel Ricciardo, despite winning 2 races so far in 2018, is strongly considering a move elsewhere – perhaps to Ferrari to team up again with Sebastian Vettel if and when Kimi Raikkonen retires, which may well be at the end of this season. That could then see a move up to Red Bull for young Frenchman Pierre Gasly, or maybe Carlos Sainz, who is on loan at Renault from Red Bull.
Honda, you have to feel, is very much a short-term solution for Red Bull as they wait for Aston Martin's arrival, but let's see what they can manage next season, and whether Honda can repair their reputation so badly damaged by their time with McLaren.