Texas Motor Speedway delivered what we've come to expect from it, a sensational race with numerous cautions and unexpected turns. Last week's Race 1 winner, Scott Dixon, took a dominant win over Penske's Simon Pagenaud who graced the podium for the first time this season, managing to hold off a charging Alexander Rossi.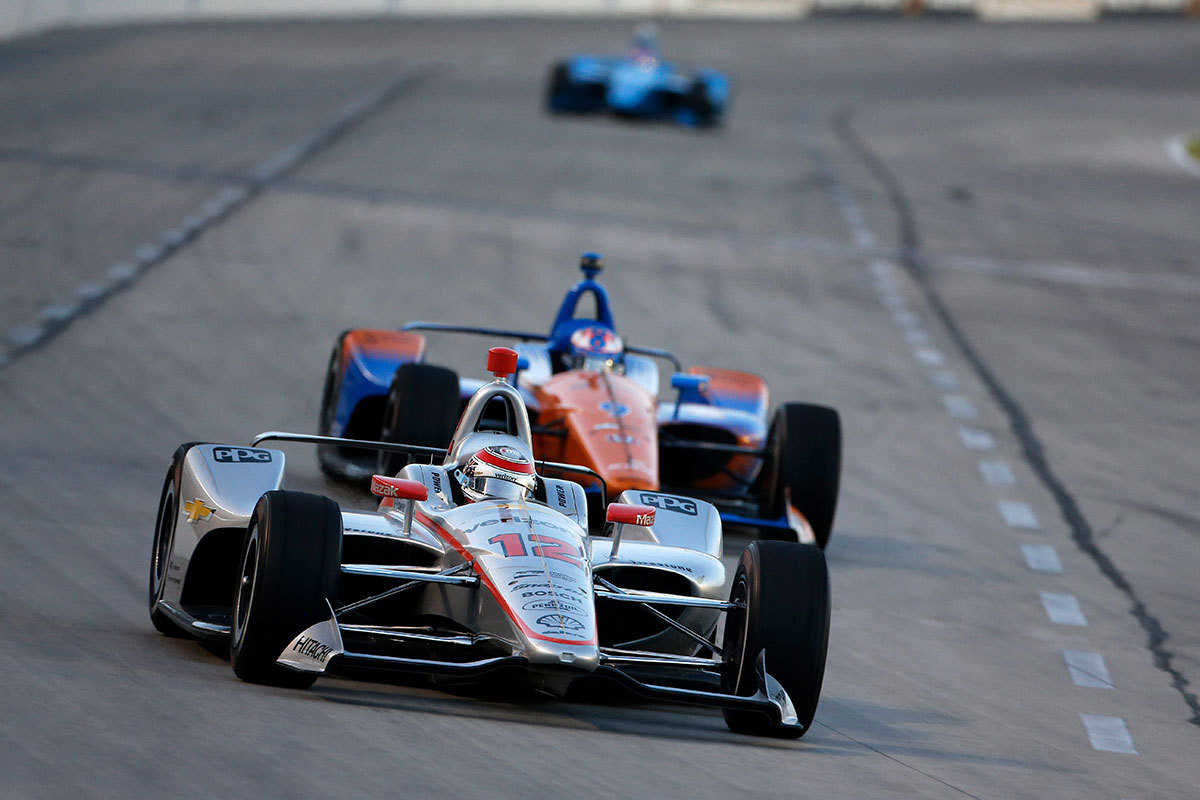 Before Texas, Dixon had only led 39 laps in the whole season but he put that right by leading 119 laps in the night race, over double that of anyone else. After battling with Tony Kanaan early on, Dixon had got into the top three, behind Will Power and Robert Wickens. Once those two had swapped positions, Dixon quickly picked off the struggling Power before passing Wickens for the lead shortly after the second round of pit stops. It turned out to be a lead that he didn't surrender for the remainder of the race, finishing a good five seconds ahead of his nearest rivals to take his 43rd career win, his second in a week and, most importantly, the championship lead. The #9 Chip Ganassi driver now boasts a 23-point lead as he, along with Kanaan and Sebastien Bourdais, heads off to Le Mans.
Second on the road was Pagenaud who finally scored his first podium of what has been a very troublesome season. The 2016 champion initially lost places and his race was looking far from good when all three Penske cars started experiencing extreme tyre blistering, it was a wonder Pagenaud even made the end of the race. Already struggling with the inferior fuel mileage on the Chevrolet's compared to the Honda's, Penske were left with no choice but to call both Pagenaud and Power in after teammate Josef Newgarden's tyres had blistered incredibly badly, leaving the canvas of the tyre exposed. After the final pit stops had been made and the field went green after the third and final caution, many doubted Pagenaud's ability to even make the end of the race but the cooler temperatures that had come with nightfall favoured Pagenaud, meaning he could make the end and hold off Rossi, taking a very respectable second place finish.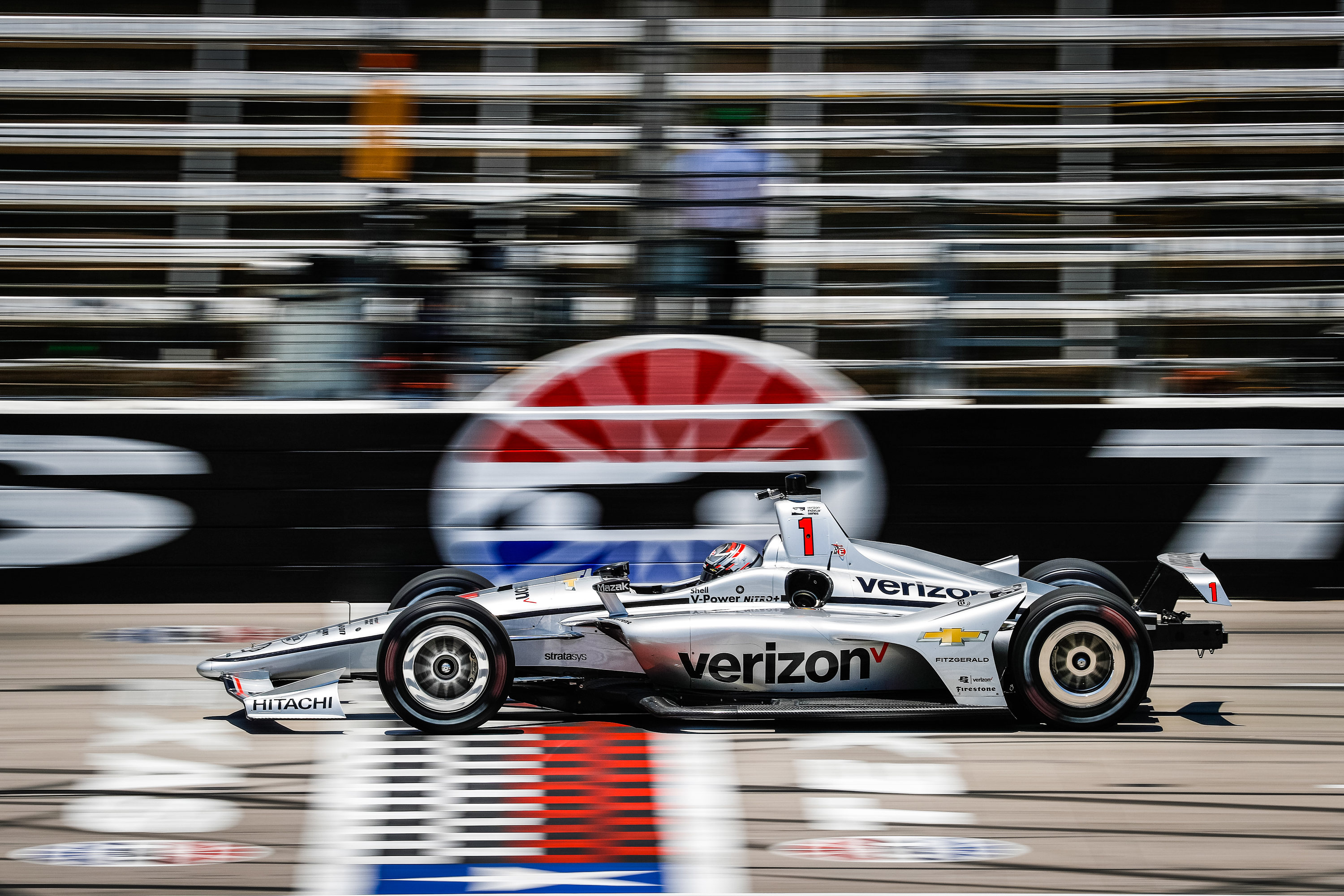 For a long time, it looked like Rossi would be winning in Texas. The #27 Andretti driver had superior pace to those around him and was willing to risk it all for overtakes around the outside that most drivers wouldn't dare attempt, carving his way through the pack from his starting place of eighth. A fuelling issue after pitting under the second caution could've cost Rossi any chance of a decent result but he was saved by two factors: 1) they were under caution and 2) there were only six cars on the lead lap. After that drama, Rossi quickly recovered the lost ground to be all over the back of Pagenaud on the third restart however, the Frenchman proved a tough nut to crack and Rossi was eventually forced to concede defeat. That podium finish has put Rossi back up to second in the championship, overtaking Power and now just 23 points back from Dixon.
Power himself certainly had a race to forget; the #12 Penske driver had run well for the first part of the race but, like his teammates, struggled with tyre blistering as well as his car balance. His race ended when Zachary Claman De Melo was trying for an overtake around the outside and Power turned up on him, putting both of them into the wall. Power was quick to remove any blame from the rookie or though wouldn't fully take it himself.
A much-needed decent result finally came for the otherwise incredibly unlucky James Hinchcliffe, scoring his first top ten finish since the Indy GP and first top five since Barber. Hinchcliffe qualified way down in fifteenth and, with rookie teammate Wickens in fourth, the pressure was on for a good result. The #5 Schmidt Peterson driver progressed well in the first laps, eventually making his way up to shadow his good friend Rossi. As the race went green after the last restart, Hinchcliffe was right in the battle for second with Pagenaud and Rossi but, after dropping slightly in the closing laps, fourth was the best he could do – still, a very important, confidence-boosting weekend for Hinchcliffe.
The same could almost be said for teammate Wickens who ran an excellent race, passing on the inside and outside before dicing with Rossi and even taking the lead for four laps. However, it all came tumbling down on Lap 171 when the rookie sensation tangled with Ed Carpenter. It was Carpenter who took the blame for the incident, Wickens was on his inside to lap him when Carpenter turned down on the rookie, sending the pair into the wall and ending both their races. An unfortunate end to what was a very promising weekend but Wickens wasn't the only rookie shining for once.
Andretti's rookie Zach Veach was running an amazing pace with all the confidence of an old-timer, gaining ten positions in the first fifty laps to be running in sixth. This performance, like Wickens, soon came crashing down. Veach got up too high, brushing the wall and breaking his right-rear tow-link, just as Kanaan had done 50 or so laps previous. The other rookie to come to blows was Matheus Leist whose car caught fire just five laps into the race.
It's a well-deserved weekend off for the IndyCar paddock who are next out at Road America on 24th June.
Full Race Result
Scott Dixon
Simon Pagenaud
Alexander Rossi
James Hinchcliffe
Ryan Hunter-Reay
Graham Rahal
Takuma Sato
Sebastien Bourdais
Ed Jones
Charlie Kimball
Spencer Pigot
Max Chilton
Josef Newgarden
Marco Andretti
Gabby Chaves
Zach Veach (R)
DNF – Zachary Claman De Melo (R), Will Power, Robert Wickens (R), Ed Carpenter, Tony Kanaan, Matheus Leist (R)
Featured image courtesy of media.gm.com