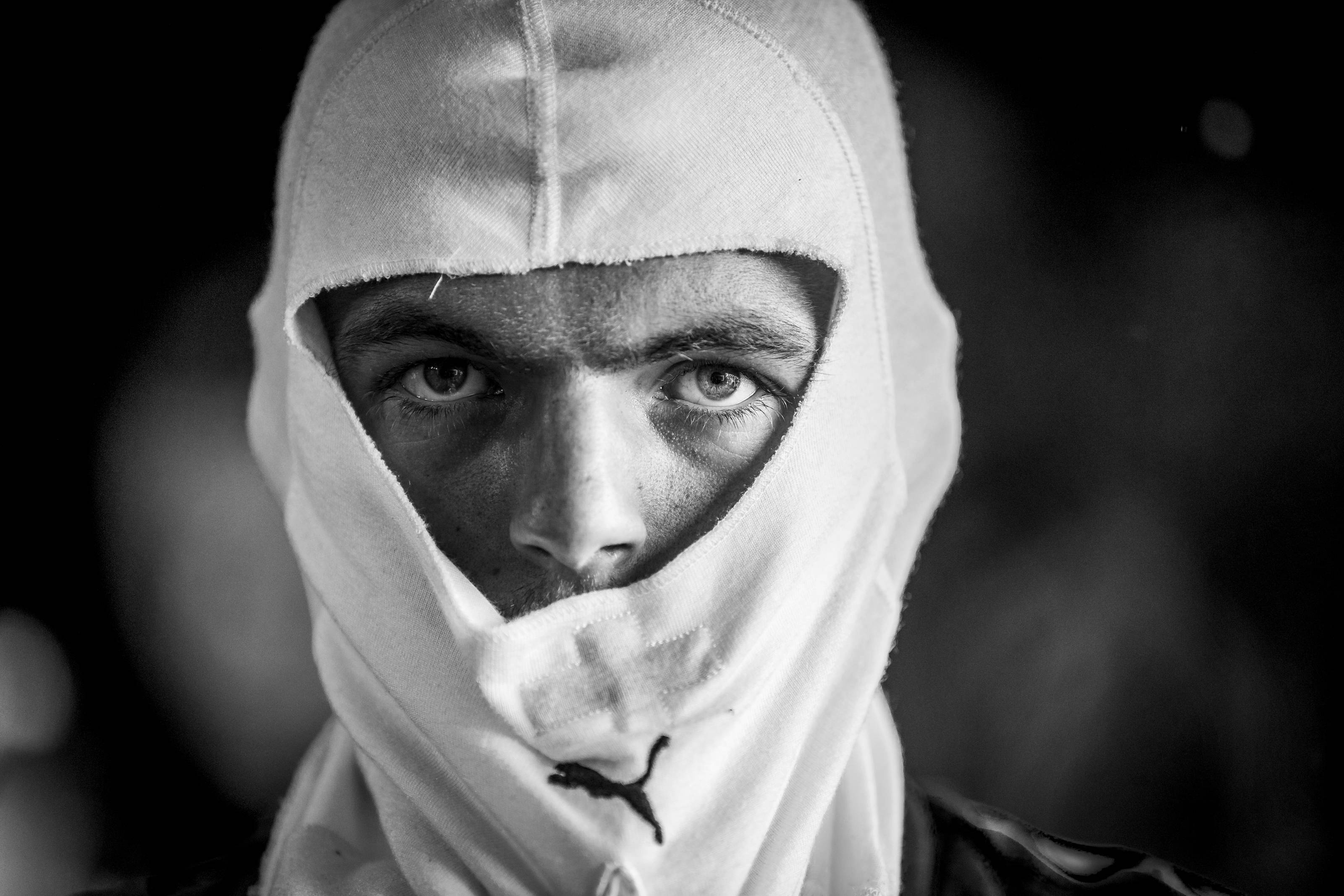 Currently standing in sixth position on the drivers' standings with just 35 points after six races, Max Verstappen can't possibly be happy about how his season has gone so far. He is just three points ahead of Alonso, not something you'd be hoping for with a Red Bull car. It's not only Max that is disappointed in the results, his team isn't quite happy as well. With Daniel Ricciardo standing in third position on the drivers' standings with 72 points and having won two of the six races so far, the other side of the Red Bull garage is probably way happier. It looks like the hopes of a possible fight for the championship for Max are gone, and he now needs to focus on driving in the points for some races. He has already received a lot of criticism for his driving style and his incidents this season, and it doesn't look like that will end very soon. And it didn't.
At the press conference on Thursday of the Canadian Grand Prix, Max got himself again in the spotlight of another controversy. A journalist from the Daily Mail asked him: ''Why do you have so many crashes?'' , to which Max responded: ''Like I said at the start of this press conference I get really tired of the questions, I think if I get a few more I will headbutt someone'', obviously not being serious about that as he smiled to make clear that was a joke. After being asked about a possibility of changing his driving style, he said: ''I get really tired of all the comments that I should change my approach. I will never do that, because it has brought me to where I am right now. I do not listen to it. I do my own thing.'' He does have a point there. After all, he did win his first ever F1 Grand Prix for Red Bull in Spain in 2016 by defending aggressively – as we know from Max – against Kimi Räikkönen.
Backing up his comments is no other than his teammate Daniel. He said that he ''can understand his reaction'', as Max is now being watched very carefully after all those incidents. ''His crash in the third Free Practice [of Monaco] obviously wasn't a small mistake'' he added, but he feels like ''every mistake he makes now gets more attention than if it happened to any other driver.''
However, this all does not mean that he can keep doing this, as we have seen that his driving style has cost him more points than it did earn him this season. This therefore might be the appropriate time to analyse his season so far, and how much better it could have been if he didn't have his incidents.
It was a mediocre start to the season for him at Australia. Qualifying in P4, things looked promising for the Dutchman. Losing P4 to Kevin Magnussen at the start made things tough though. Pushing to the limit lap after lap behind the Haas driver, he over committed in the first corner and spun –keeping has car under control when he came back on track- meaning he had to fight his way up from P8. He eventually ended up in P6, which was not a bad result after such a spin, but he started fourth after all so he lost some points there.
At Bahrain, the weekend already started horrible as he had engine problems in the first Free Practice. He pushed the car into the pit lane and didn't set a time after that. Free Practice 3 went much better as he put in the second fastest time on the board. Having put in a time to go through to Q2, he didn't have to take any risks. However, he crashed the car in the closing minutes of Q1 which meant he had to start the race from P15. He fought his way through the grid, even touching Hamilton's car in the first corner as Lewis ran him a bit wide. This incident meant the race was over for Max, and his first DNF of the season was a fact.
Not looking back at the horrendous Bahrain GP, Max could now fully focus on the Chinese GP. Starting fifth from the grid ahead of his teammate, he could make up some points he lost in the first two GP weekends. In another fight with Lewis he went off track after trying to overtake him. Up to P4 he could score some good amount of points and even a victory as he had the best strategy, until he crashed into Vettel in lap 43 after braking way too late into corner 14 after the long straight. Vettel afterwards said that Max shouldn't bother that much about him, but about himself as Max threw away a possible victory. He did end up in P5 though, even after a 10-second time penalty for the incident.
After three races then he could not look back at a big success. Thus you'd think it couldn't go any worse. It did, however. Maybe the 'highlight' of the poor season so far came at the Azerbaijan GP. Max qualified in a reasonable fifth place, just behind his teammate. After already battling heavy with each other in the race, the two Red Bull drivers collided together on the long run to turn 1 after Ricciardo defended his place whilst Max tried to attack. A crash with your teammate is never good for your reputation, especially when you have missed out on very important points earlier in the season. Both drivers were partially blamed for the incident, and warned that if they continue like this team orders would be enforced to secure some points.
Eventually after the darkness comes the light, and so it did for Max. He achieved another fifth place on the starting grid, which gave him the opportunity to try and go for a podium in Spain he really needed. And going for the podium he did. An impressive drive – defending his third position from Vettel after damaging his front wing after a crash with Stroll when the Virtual Safety Car ended – saw him taking the podium in P3 with just less than a second separating him and Vettel in P4.
At the Monaco Grand Prix the Red Bulls were the favourite for a victory. They showed real potential by dominating all Free Practices, with Daniel taking P1 and Max taking P2 in all of them. That domination ended when Max crashed in the closing minutes of Free Practice 3. The damage as such wasn't that big as the mechanics could fix that on time, but during those repairs they found issues with the gearbox which meant Max couldn't even set a time in Q1. He had to start the race from last place, and in Monaco that means you're in for a tough race. Max did impress, however, by finishing in ninth place after some impressive overtakes on Sainz and Leclerc. This still was a disappointment as his teammate Ricciardo won one of the most prestigious races.
So far Max has lost an incredible amount of points due to these incidents he has had in every single race so far. He has been criticised for his aggressive style which cost him many points, but fans and Max himself praise that style as it brought him the victories he already has achieved. If he didn't take so many risks this season he might have been third in the drivers' championship right now. If that doesn't make him think about his driving style, what will? He makes some interesting comments which may be found controversial, which is refreshing from some other drivers that give same answers all the time, but are these comments smart when you're under performing? Max doesn't need to be controversial for the things he says, but for the things he shows us in a GP weekend. One thing for sure is that the questions about his crashes from journalists will keep on coming until he finally does the talking on, not off, the track.