In 2016, it was hard to imagine that 'silly season' could get any sillier: Jorge Lorenzo signed for Ducati, Andrea Iannone was dropped in favour of Andrea Dovizioso to accommodate the Spaniard and Aleix Espagaro was dropped by Suzuki to make space for then Moto2 star Alex Rins. Step forward, 2018.
From the beginning, it was going to be bizarre. It all started in January when Movistar Yamaha announced Maverick Vinales for 2019 and 2020, before the 2018 season had even begun. Pramac Ducati got in early, too, by announcing Moto2 title contender, Francesco Bagnaia, as one of their pilots for the next two years, again before 2018 had gotten underway. Later, Danilo Petrucci confirmed that this year would be his last in the Pramac team, as he looked for a factory ride. There was an option for Petrucci at the factory Ducati squad, but was the Borgo Panigale marque really going to let its star Spaniard go in favour of the winless Petrucci? Well, as things went from bad in Qatar to worse in Argentina, to still pretty awful in Texas for Jorge Lorenzo, things started to go Petrucci's way, and a podium in Le Mans when Lorenzo managed only sixth place only helped the Italian's case.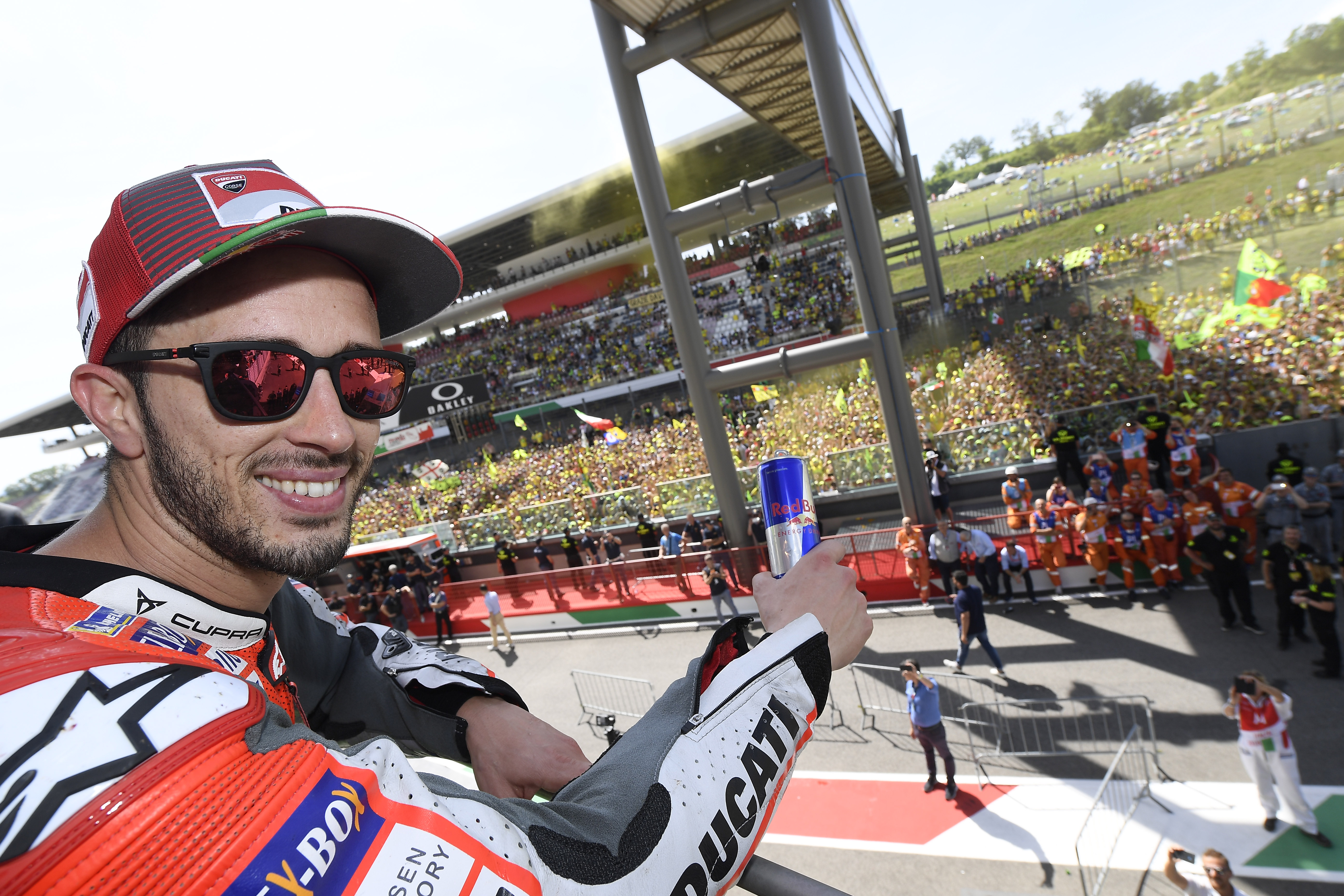 But even if Lorenzo was out, would Ducati pick Petrucci over their newly-signed-for-2018 Jack Miller, who had shown good pace and a lot of promise on the Pramac GP17? Maybe they wouldn't pick any, some thought Andrea Iannone would slot back in alongside Dovizioso after his back-to-back podiums in Texas and Jerez aboard the factory Suzuki which it was clear he would be leaving at the end of the year when Joan Mir came into the equation.
Back to the Lorenzo/Ducati side of things, and a win last weekend in Mugello amidst strong rumours of a return to the Yamaha M1, but in a so far unnamed satellite team, allowed people to consider the possibility of the 99 remaining in Ducati. Lorenzo and Ducati both pretty much categorically denied the chance of him remaining in red next season, just hours after they had finally found the harmony they had been searching for over the last eighteen months. So where would Lorenzo go? And who would replace him?
Well, everything, as I mentioned, was looking to a Yamaha for next year, in a satellite team with Petronas, the Malaysian oil firm, as the backers, and Franco Morbidelli as the teammate. Even things in the factory team seemed to suggest that it was a possibility, with Lorenzo's old Yamaha crew chief, Ramon Forcada, reportedly being cast out of Maverick Vinales' crew at the end of the year, or maybe sooner after the Spaniard raised concerns about the working methods inside his side of the Movistar Yamaha garage. Together, Forcada, Lorenzo and the M1 took three MotoGP World Championship titles, and a reunion would surely offer the opportunity for more.
But when HRC announced on Tuesday that Dani Pedrosa would be leaving the Repsol Honda outfit at the end of the season, there was suddenly, seemingly, the combined weight of the universe behind the move of Jorge Lorenzo to replace the number 26 inside the factory Honda team.
Pedrosa leaving Honda was a kind of unsurprising surprise. Dani and Honda had been together for eighteen years, and over those eighteen years it has become increasingly more difficult to see the two parting ways, especially because it is difficult to find someone who could do the job of "Marc Marquez's number two" as well as Dani Pedrosa, even if his height and weight often work against him. On the other hand, Alberto Puig, who took over as team principal from Livio Suppo over the winter, does not like Dani Pedrosa. In fact, the two dislike each other quite a lot, ever since a falling out a few years ago led Pedrosa to sack Puig as his manager. As a result of Puig's assumption of a top role in the squad, it has been reported for some months that Pedrosa would be out of Honda at the end of the year, and so it has come to be.
And so it has come to be that Jorge Lorenzo will replace him. It's a bizarre move, and one that many might have dreamed of, but few actually believed would ever happen. Lorenzo has struggled for one-and-a-half years on the Ducati, trying to get it to work for his super-smooth, very efficient and quite laid back riding style. He finally achieved that in Mugello, but the widely accepted assumption of MotoGP is that Jorge Lorenzo could not win on a Honda. Whilst the Desmosedici simply won't turn, the Honda will try to dismember the pilot should they disobey a direct order. Even the immense ability of Marc Marquez struggles to tame the RC213V at times, and you only have to take a look at the size and shape of Marquez to understand the physicality involved in riding the Honda to its limits.
One thing you might say Jorge Lorenzo does not have is vast amounts of physical strength, especially not in the upper body. Jack Miller has commented that he has lost a lot of weight from his upper body this year because, where he was steering the Honda with his arms, he is making the Ducati work with his legs. This would be a big change for Lorenzo, who has moved from the least physically demanding bike on the grid, to one which is still comparatively non-physical compared to the Honda – and Lorenzo is not known for high intensity training regimes.
Even if the physicality of the RCV proves to be little, if any, barrier to Lorenzo's success, there are three other major factors which could prove problematic in this move for the Spaniard.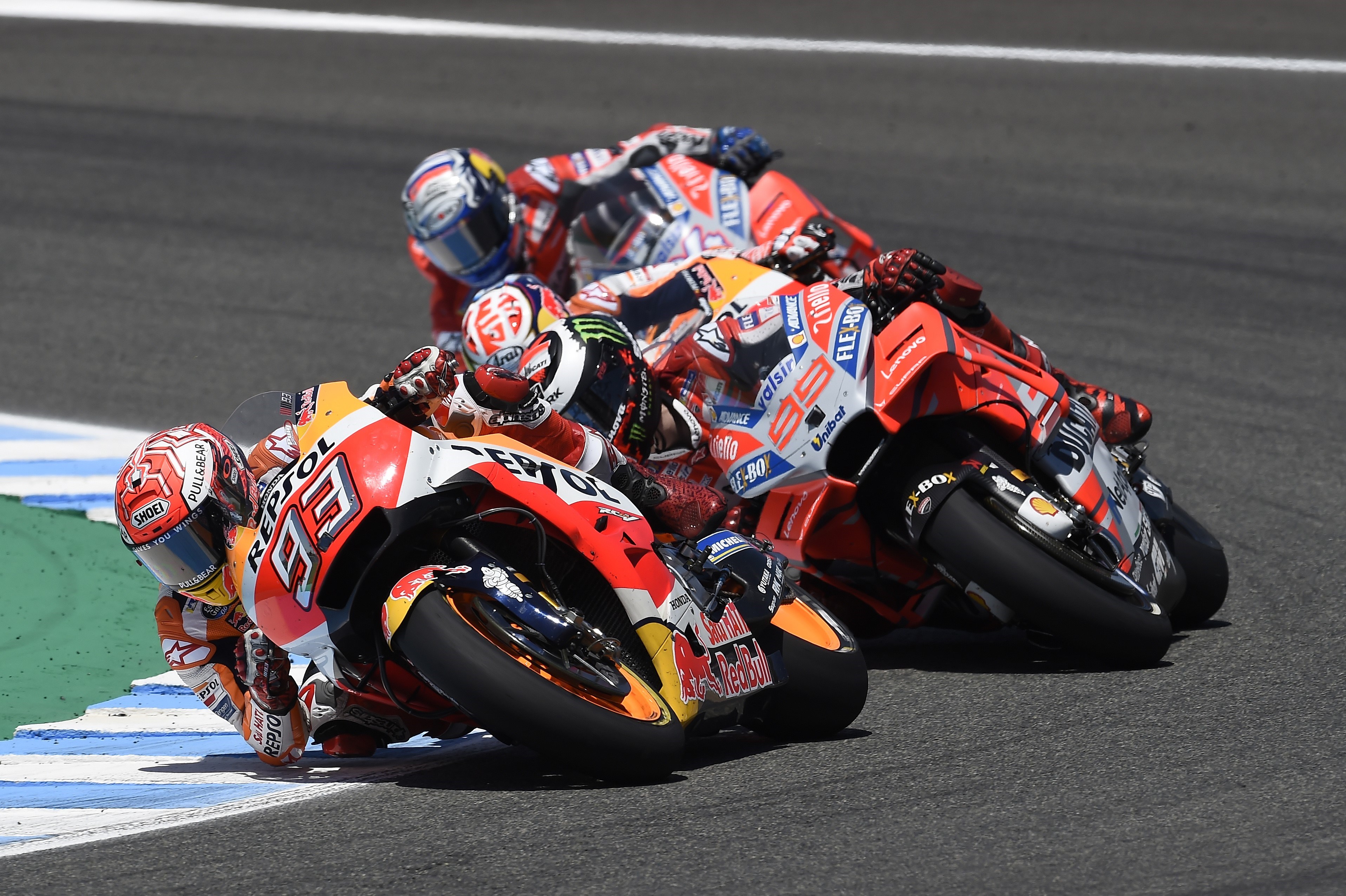 The first is the bike's characteristic. Apart from being by far the most physical bike on the grid to ride, even this year where it has improved a lot, the Honda has another big characteristic which many assume will hinder Lorenzo. The bike likes to stop, and then it likes to go. Marc Marquez has made all of his time up, since he came to MotoGP, on the brakes, and this only increased in 2015, '16 and '17 when he had a motor which would not accelerate. He couldn't get onto the straight fast, so he had to get off it fast. In 2015, this cost him the championship because he crashed too much trying to make up time on the brakes. In the years since, Marquez has worked out when it is necessary to push the limit on the front, and when it is not; when he can, and when he can't. In comparison, Dani Pedrosa does not push the limit of the front on every single corner, on every single lap, because he does not have the confidence to do so, and instead of leading the championship  by twenty-three points after six rounds having scored three wins and a further podium [which Marquez his team mate is], Pedrosa has scored no podiums, and no wins this season. Pushing the front on the Honda is crucial – if you cannot do that then you will struggle to win. Jorge Lorenzo does not like to push the front in the braking zone to get the bike stopped, turned, and then fired out; he likes to roll through the corners in that wonderful 250 style of his with high apex speed and a lot of momentum.
Since the Ducati does not like to turn, Lorenzo has had to adapt his style into something more similar to that of a typical MotoGP rider, running higher entry speed and stopping the bike more in the middle of the corner. But he has been able to do that with Ducati because the bike has good braking stability, something the Honda does not have. You can see this with Marquez, who, whilst winning races, is sliding the front tyre into every corner, still trying to make up time on the brakes, but skating the tyre in such a way that it makes the bike turn. He is on the verge of crashing in every corner, but he knows how to avoid it. If Jorge is to win on the Honda, it might be the case that he has to learn the same lessons as Marc, that he has to learn how to be on the limit with the front in every braking zone to make lap time. Given how difficult it has been for the Mallorcan to adapt to the Ducati, it is hard to see this happening, but it is not impossible.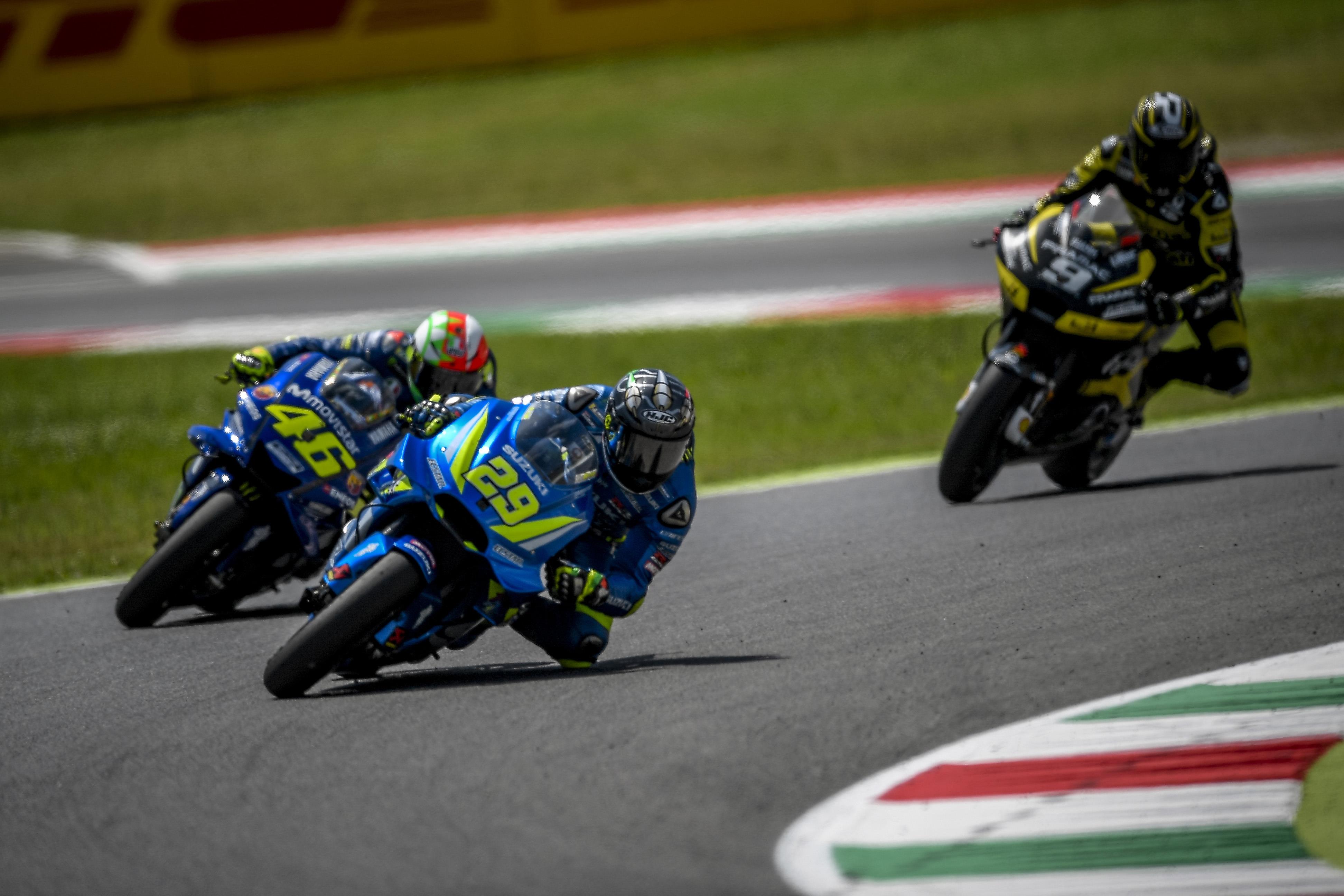 Of course, there is one obvious way for Jorge to not have to ride the bike like Marc. That way is to make the bike his, or make the bike like a Yamaha, essentially. There is little reason to suggest he will be able to do this, but there is the theory that Marc Marquez is not such a dab hand at developing a motorcycle and, well, he's only been in Grands Prix since 2008 and MotoGP since 2013 – he is 25-years-old, so who can blame him for not being a great development rider? Anyway, together with this is the letting go of Pedrosa by Honda, which leaves the hole of a development rider to be filled, assuming that that was one of Dani's roles in the team. Honda's other choices for this role were Joan Mir, a Moto2 rider; and Andrea Iannone, who tends to crash a bit and does not give the impression of someone who is a development expert. Lorenzo, therefore, fits the bill fairly nicely. This creates a problem for Honda, though, at least in the relatively short-term. If Jorge Lorenzo is given the job of developing the motorcycle, he will turn it into an M1, which will be something opposite to what Marc Marquez wants. Marquez wants, is pretty much, what he has currently: something which he can fire into a corner, and which is ready to fire him out of said corner when he is ready. Lorenzo wants what he had at Yamaha, something which has reasonable power, reasonable acceleration, reasonable braking stability, but most importantly has an amazing chassis which can roll through a corner with little weight on the front tyre whilst holding high corner speed and a lot of lean angle. Now, the major obstacle of making Jorge's dream a reality in Ducati has been that the bike, for millennia, has not turned, not at all. In Honda, the obstacle is a different one.
The obstacle in Honda is not that the bike turns, but that it turns violently. This violence is what Lorenzo would need to cure to make the RC213V his own. But the things which make it violent are the things which allow Marquez to be so fast, such as the incredibly short wheelbase which allows for very good, quick, rotation in the middle of the corner.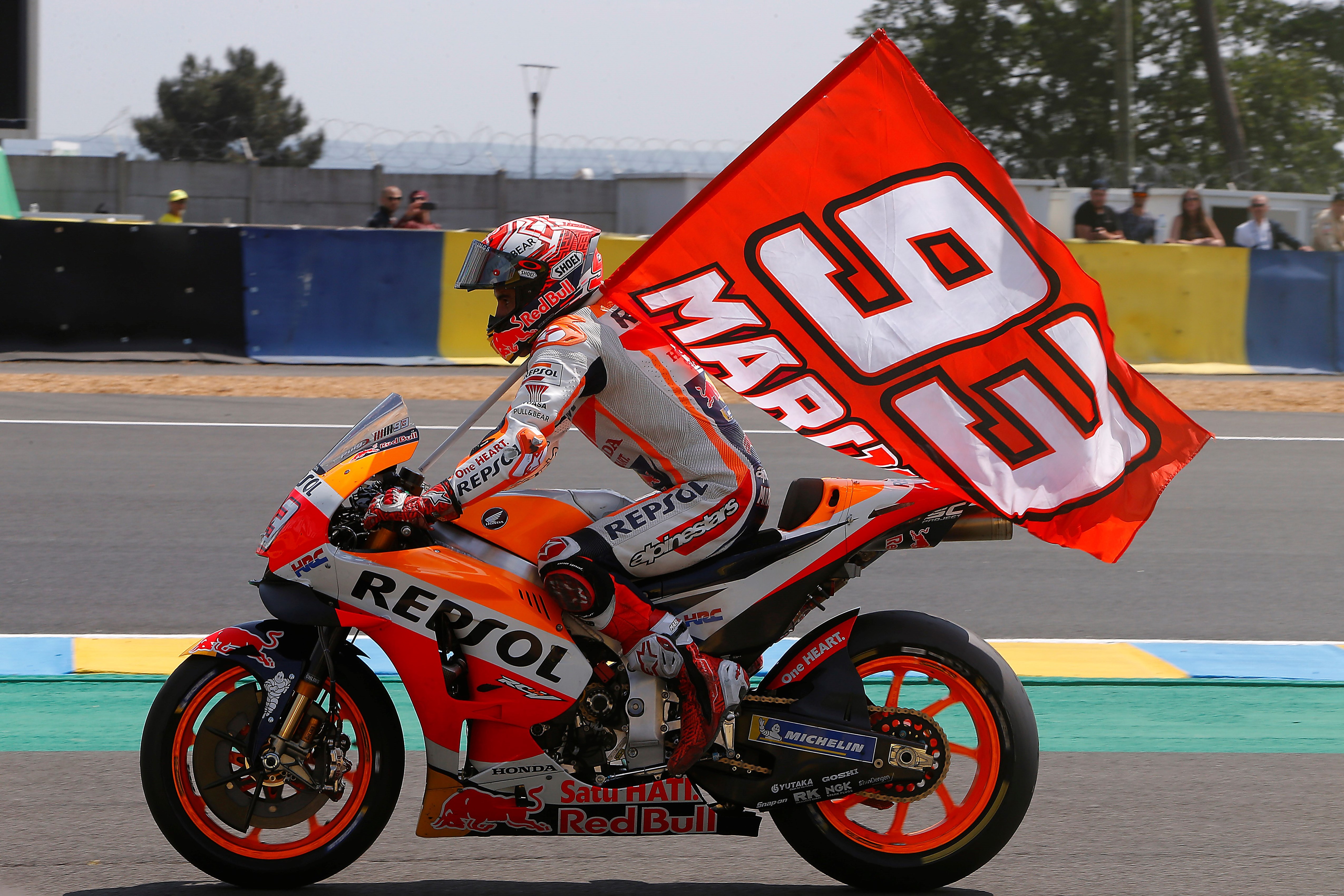 So herein is the problem for Honda: listen to Jorge and develop the RC2(50cc)13V, or listen to Marquez and potentially end up in the same hole they have just dug themselves out of. Baring in mind that a middle ground wouldn't really work for anyone, somebody will be disappointed.
That somebody will likely be Lorenzo, which is problem number two. Marc is Honda's golden boy, and well he might be, with four titles in the last five seasons, two of which have been on subpar machinery. Why would Honda listen to Lorenzo over Marquez for development direction? To go down the path of supporting Jorge fully would mean an almost 180-degree switch in design philosophies, whereas continuing to support Marc would lead to (pretty much) guaranteed titles and little-to-no change in design philosophy. Either way, on the face of it the decision for Honda is a difficult one, especially because of how much they are likely to be paying Lorenzo.
However, there is the another way to look at this signing by HRC; as merely a tactical one, in that they are taking away one rival from Marc Marquez. Honda are not stupid, they know that on an M1, Lorenzo can fight for the title, but Lorenzo on an RC213V is an unknown quantity, and likely a weaker one than the alternative (Lorenzo with Yamaha). So, maybe Honda were just trying to make the next two World Championships just a little bit easier for Marquez to win – although anyone who discounts Maverick Vinales, Valentino Rossi or Andrea Dovizioso is asking to be made a fool. With better luck Dovi could have just be nine points behind Marc, Maverick Vinales proved at the beginning of last season that he has the potential, when the bike is working how he wants it to, to dominate the field, and over the last twenty three years one lesson which has been learnt is that Valentino Rossi will always be in the mix, last Sunday was a prime example of that.
The third major problem for Lorenzo is that he will have to beat Marc Marquez on equal machinery. That has only happened a handful of times, and by people either better suited to the Honda or more accustomed to its behaviour. Whichever way you look at it, this is a huge risk for Lorenzo, but if he pulls it off he will leave fans with no choice but to accept him as one of the greatest motorcycle racers of all time.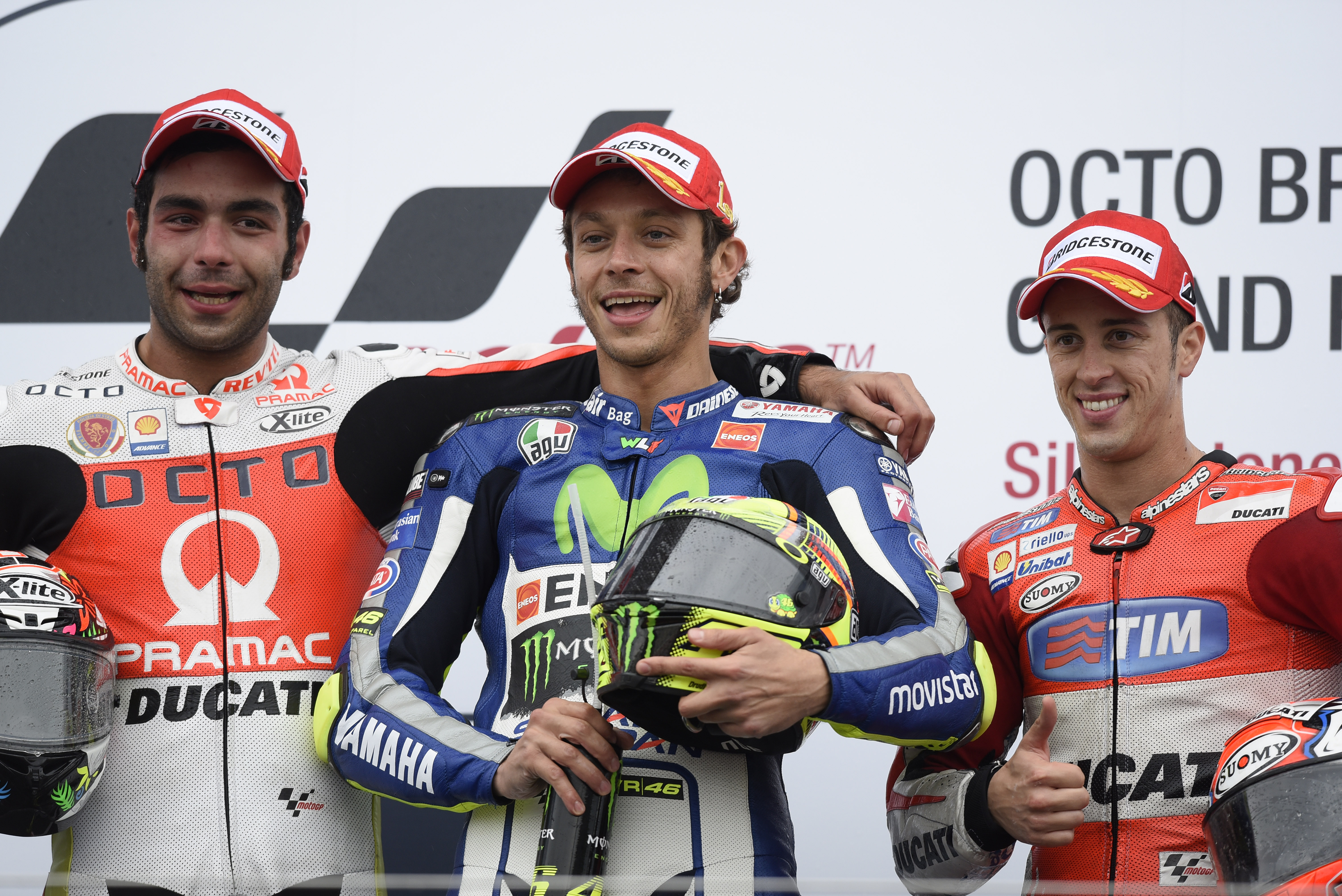 Of course, Lorenzo's departure indeed left a gap to be filled at Ducati. They chose Danilo Petrucci, the safe bet. Petrux(Petrucci) has been riding the Desmosedici since 2015, and is well attuned to it, and to the factory. Miller was an option, but remaining inside the vibrant, relaxed atmosphere of the Pramac team next year on factory-spec machinery should give the Aussie the platform he needs to prove why he deserves to be in the factory team from 2020. It is also worth pointing out that Petrucci's deal is only for one year, so Miller heading to the factory squad in 2020 is definitely a possibility. In the meantime, though, you have to hand it to Petrucci – if you had said to someone in the paddock back in 2012 when Petrucci was at the back of the grid on the Ioda-Suter CRT bike, having come from European Superstock straight to MotoGP, that he will be riding a factory Ducati in seven years' time you would have been laughed out of meaning, but Danilo has put the work in, especially since he was picked up by Pramac in 2015, and got his just rewards. He has been fortunate, too, because if he didn't get the Ducati ride, he would have been fighting against Iannone for the second slot at Aprilia. And, of course, there is no reason to assume that Jack Miller is as good as guaranteed already for the 2020 factory Ducati seat, Petrucci has been signed because Ducati think he can do a job involving winning races and, presumably, fighting for the championship. He will have the personnel next year to go with the machinery to allow him to achieve those targets, then he just has to do it.
So, what about Suzuki? Well, this is where it gets tricky. Dani Pedrosa is available, and they have one bike left, with Rins signed for the next two seasons already. They have one option other than Pedrosa, and it is widely accepted that they have taken this option, and that is Joan Mir. It is hard to believe that Suzuki would turn down Pedrosa in favour of Mir when they already have one young talent in the shape of Rins, who has already started to give them results, much as Maverick Vinales did in 2016. But Rins cannot be expected to be a team leader, surely, he will be only in his third season in the premier class, and let's remember that Rins' first season in MotoGP was plagued, in the first part, by injury. Adding Mir to the team will make it very hard to develop the bike, and they could find themselves getting lost next year, especially if they have no concessions, which, judging by the pace they've shown so far this season, they won't have. On the plus side (if they have done or do sign Mir), any success is heightened as a result of lowered expectations and anything disappointing can be cast aside with the affirmation that their riders are inexperienced as well as the bike's infantility.
So, with Mir almost certainly in Suzuki, that leaves Pedrosa with either: the second Tech3 KTM ride, the second Aprilia ride, a satellite Ducati or one of the satellite Yamahas. Apart from it doesn't, because Hafizh Syahrin has been confirmed to be staying with Tech3 for their switch to KTM next season, so that door is firmly shut. Next, Aprilia. Again, unlikely, because Andrea Iannone looks a shoe in for this ride, which is a confusing one, somewhat, but we'll discuss that later. A satellite Ducati? This is Dani Pedrosa, he doesn't need to be battling for fifteenth. So, a satellite Yamaha it is, then, right? Well, maybe not. Apart from Pedrosa's presumed loyalty to Honda potentially getting in the way of him moving to Yamaha, there is one other, pretty major, factor: there are no satellite Yamahas. As yet, the Iwata factory have not signed anyone to field the third and fourth M1s for next season, which is a little bit important – if there are no bikes you can't ride them. The cut-off for Yamaha to sort out whoever is going to field their satellite bikes, if anyone, for 2019 is the end of June. Pedrosa announced that he will give further updates on his future in Barcelona. So, if Dani Pedrosa starts talking in the Montmelo press conference before anything about satellite Yamahas has been mentioned, expect to be saying goodbye to the 'little samurai' in Valencia this November.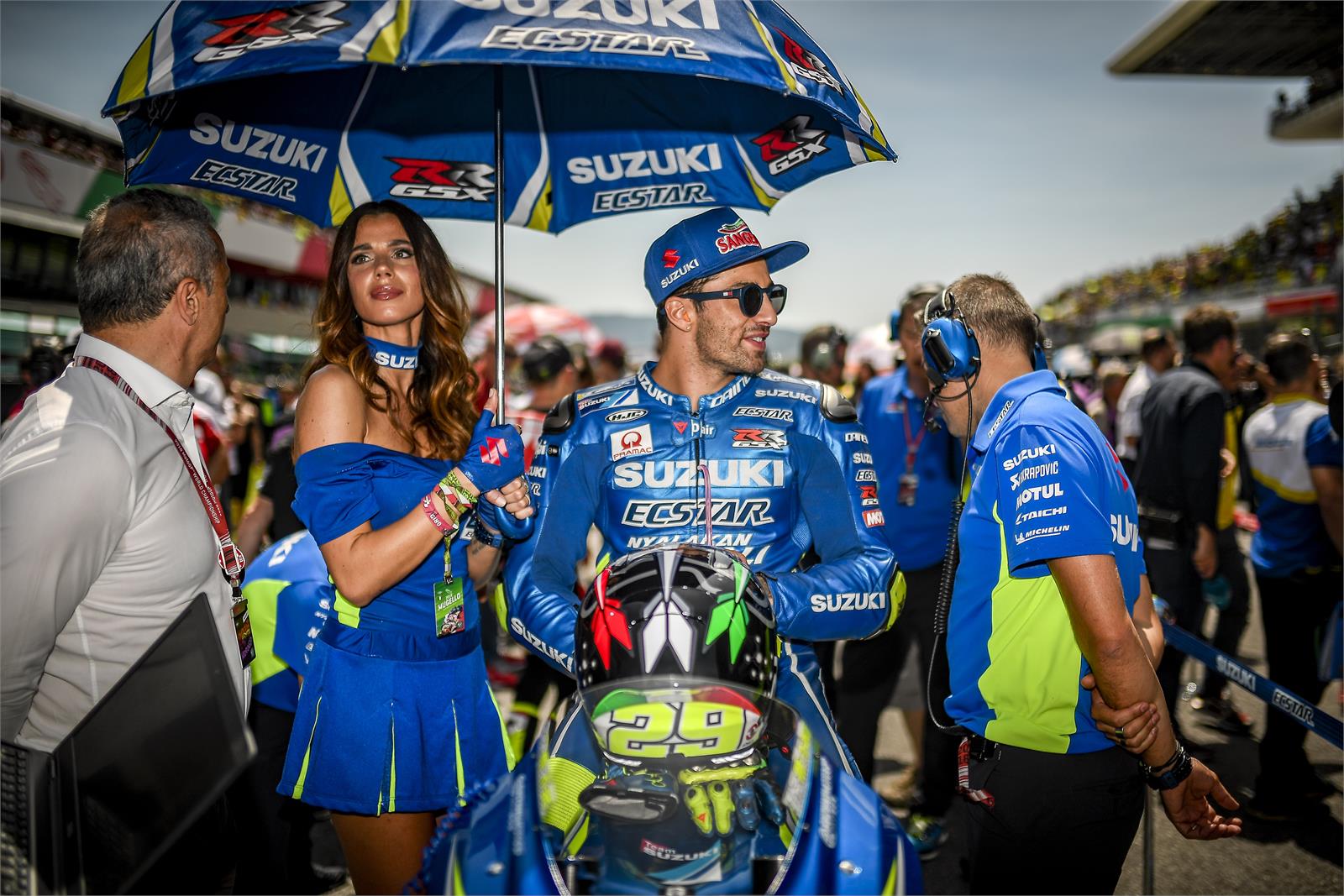 Back to the Iannone to Aprilia situation; it is confusing, Why? Well in part, it is confusing because Aprilia have complained that Aleix Espargaro is not a good development rider because he does one hot lap, gritting his teeth, and then doesn't understand how he went so fast, whereas their current second rider, Scott Redding, provides good information but they can't do anything with it because they have no money and no resources. Furthermore, they have already signed Espargaro for 2019 and 2020, meaning it's Scott Redding against Andrea Iannone, realistically, for that second seat. The factory favour Iannone, mostly because he looks a lot faster right now than Scott Redding, but like Aleix, Andrea is perhaps not the greatest development rider. It could be a dangerous path which Aprilia are venturing down. But the move would be a little bit weird for one other,  for a very simple reason: Iannone deserves better than Aprilia. Admittedly, he did himself no favours by only half-arsing most of last season, but he has proven this year that when he is comfortable with the bike he can be incredibly fast – it is a shame he gave Suzuki a reason to sack him. Equally, we saw in his Ducati years that when he is in an Italian team, Iannone can flourish, so perhaps this could work well for The Maniac. Of course, it is yet to be confirmed, but it is likely to happen.
If it does, and Mir is confirmed in Suzuki like the majority of people expect, that is all of the factory seats done and dusted. What then is left is the two Angel Nieto Team bikes, the second Avintia Ducati – Xavier Simeon already has a contract with them for next year- and the two Marc VDS bikes, or whatever they become next year.
And if Iannone does go to Suzuki, Redding will most likely be off to World Superbike. His fellow Brit, Bradley Smith, will probably retire, because he doesn't want to go to World Superbike and there does not seem to be much interest in him from any of the MotoGP teams with seats left available. Franco Morbidelli's future is uncertain thanks to the instability currently engulfing the Marc VDS team, but if satellite Yamahas become available there will likely be a big push to get the reigning Moto2 World Champion aboard one of them. Karel Abraham and Alvaro Bautista are both supposedly in talks with World Superbike teams, although the recent form of Bautista (three top tens in the last three races) may have helped to secure his Grand Prix future. Tito Rabat has had a great year so far, and it would be a surprise (and a shame) to see him dropped from Avintia. But, in addition, the current form of Lorenzo Baldassarri in Moto2, could well be catching the attention of some MotoGP teams and, again, if the satellite Yamahas become available expect a big push from VR46 to get their man aboard one of them.
There is still a reasonable amount to be decided for next year yet but the revelations of the week following the Italian Grand Prix have brought all-new levels of intrigue and anticipation for 2019.