This bank holiday weekend, the British Superbike Championship heads to Oulton Park for round three of the 2018 season, after a scintillating opening four races at Donington Park and the Brands Hatch Indy circuit.
After the opening two rounds, it is Bradley Ray who is on top of the pile in the championship standings, and heads into round three knowing it is the circuit where he took his first BSB podium towards the end of last season. There are many rumours about Ray making a wildcard appearance at the World Superbike round at Donington at the end of May, and it will be important this weekend for Ray to put any World Championship ideas to the back of his mind if he is to fulfil his potential this weekend, and he will hope to get back to winning ways.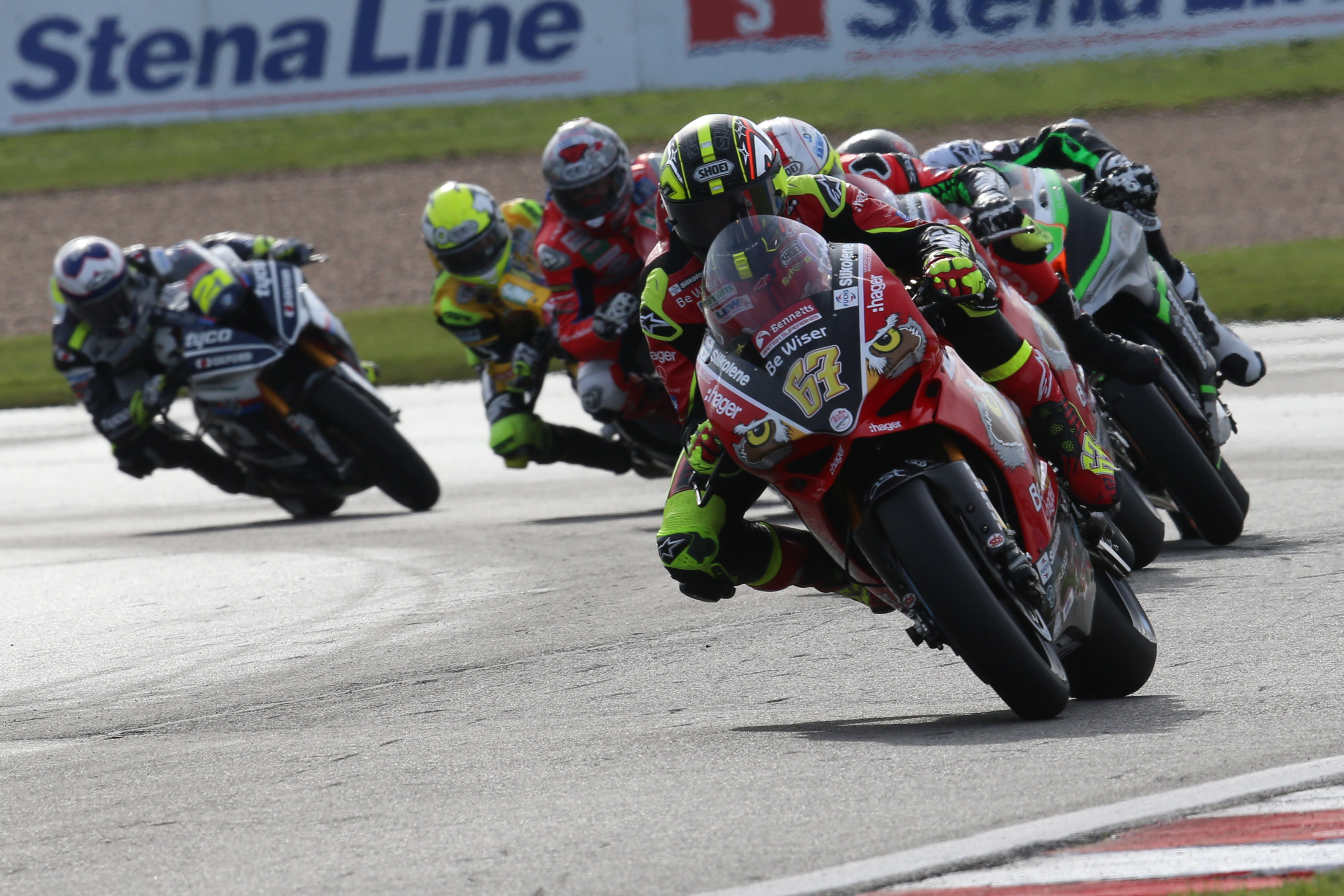 Shane Byrne took his first win of the season at Brands a few weeks ago in race one of the second meeting of the year. It was an important one for Byrne, not just to get off the mark for this year, but also to beat Ray in a battle after the youngster did the double at Donington. The reigning champion only scored one win in Oulton last season from the five which were held. Considering the pace advantage he and Ray appeared to share over the rest of the field at round two, perhaps with the exception of James Ellison, it could come down to last-lap duals between the pair who are probably now the two favourites for the championship.
But, at this point it would be foolish to discount Leon Haslam. If there is one thing about the Derbyshire rider it is that he will fight until the very end, and perhaps that could be enough for him this season. It was certainly enough for him at Brands in race two, when he picked up his first win of the season in the pouring rain. Oulton is a little bit different, though. Brands Indy is the definition of a 'scratcher's circuit', whereas Oulton Park requires more finesse and precision to get the most out of the track. Luckily for Leon, he can do that too, and he won three races at the Cheshire circuit last season.
The only other rider to win at Oulton Park last year was Dan Linfoot. Unfortunately for the Honda Racing rider, he is unable to ride this weekend due to injuries sustained in the crash he had at Brands Hatch in free practice. But, from the perspective of a nostalgic fan, it is not all bad, because replacing him this weekend will be the three-time British Superbike Champion, Ryuichi Kiyonari. Since his title challenge went up in smoke in 2014 in free practice for the final round at Brands Hatch, Kiyonari had a couple of dismal years in the British championship before moving back to Japan where he races the Moriwaki Honda, meaning he has experience of the new Fireblade since the beginning of 2017. Whether this will be enough for Kiyo to come back and get straight up to speed, maybe even challenge in the front, remains to be seen, and there is absolutely no doubt that the whole thing is a big shame for Dan Linfoot and a dramatic blow to his prospects of making the Showdown this season – but it is difficult to deny that it is good to see Kiyo back.
In the break between rounds two and three, James Ellison went over to America to see his family. Of course, after this season it will be the States where Ellison will live, as he seeks to spend more time with his two kids and Texan wife, and in turn that means that this will be his last season in BSB, as has been discussed previously this year. But, just because Ellison is packing his bags, that does not mean that his luck has changed. In the years since his comeback to BSB after a one-year stint during 2012, in the MotoGP's CRT class with PBM, Ellison has had appalling luck. His second race back, in 2013 at Brands Indy, Ellison failed to make the start of the race because his visor had come lose from his helmet, and he could not get it reattached, so he had to start from pitlane. In 2014, he ran over oil at Thruxton, which kept him out of action. Last year, whilst leading at Brands Indy in race one, he crashed at Druids – now, that might not be bad luck but it definitely was such that he was unable to start race two because the bike was still bent. Now, in 2018, he had a 'duff' tyre in race one at Brands Indy, which cost him the chance to score any points, let alone fight for the win, and then he had to start from the back of the grid in race two because he missed the closing of pitlane. As for a lot of people, Oulton Park is Ellison's favourite track, and he will be hoping that his luck will change this weekend, and he can get his Showdown hunt back on track.
Another Yamaha rider desiring for a turnaround is Josh Brookes. After a miserable opening two rounds, where the Aussie struggled for rear grip and had a best finish of fifth place in the pouring rain of race two at Brands Indy. Brookes claimed to have made big progress with the McAMS Yamaha R1 at the test at Oulton Park last Thursday. Hopefully for Josh, and any hopes he has of making the Showdown, the step he made will transfer into the weekend and translate into good results, and perhaps his first podium of the season.
This round of BSB marks the last before the break as the roads season gets properly into full swing ahead of the Isle of Man TT, which starts at the end of the month. With this in mind, everyone will be looking to go away from Oulton with a good feeling, and a good position in the championship, hoping to come back strong for the six rounds which lead up to the beginning of the Showdown.