Having just about thawed out from Donington Park two weeks ago for the opening round of the 2018 British Superbike Championship, the paddock now heads to Kent, and the Brands Hatch circuit, specifically the Indy layout, for round two.
After a stunning double at Donington, Bradley Ray will be hoping to continue his stunning start to the season, and keep up his 100% podium record on a circuit which represents something more like home territory for the championship leader than the Midlands. Last season, in his rookie year, Ray managed to take a twelfth place in race one and an eighth in race two, meaning the shortest track on the calendar yielded one of Ray's best weekends until his podium in Oulton Park in late September. Naturally, for a rider in just his second season in BSB, there is caution regarding his championship chances, but if the twenty-year-old leaves Brands this weekend with a couple more podiums then surely there will be no doubt?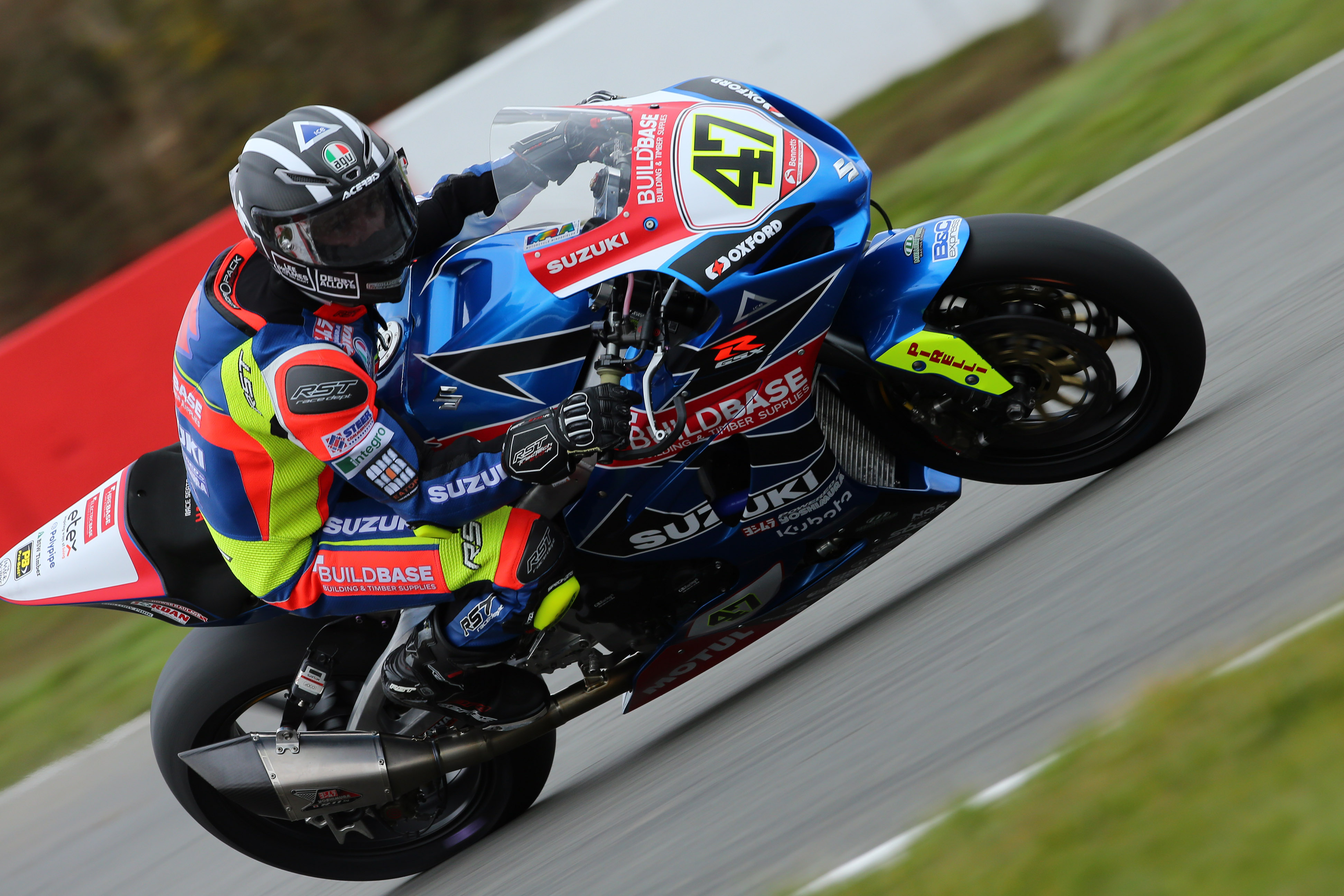 But perhaps Ray does not feature among the main favourites for this weekend. For sure, the expectation is that he will once more fight in the front group, and the circuit's nature should lend itself to the Suzuki's "1000cc supersport" characteristic that most people seem to be claiming it has. But over the past years, many riders have shown themselves to be particularly dominant at the short Brands layout.
One of those is of course Shane Byrne. The home favourite is accustomed to winning at Brands Hatch but perhaps not so much on the Indy circuit, especially in the last few years, but the reigning champion left Donington Park in good form, despite missing the podium in the second race. The first race was a different story for the PBM Ducati rider, who made an awful start, but closed down a fairly large gap in the last five laps or so to arrive on the back of the leading duo of James Ellison and Brad Ray, and after passing Ellison in the Melbourne Hairpin on the final lap, he was nearly able to take the win away from Ray in Goddard's, but thought better of it. For certain, the pace shown by Byrne in the final phases of race one should have the rest of the field concerned.
Another rider who has proven handy at the original layout of Brands Hatch is James Ellison. The Kendal rider could have had a double win last season, but a crash in race one that caused damage which was beyond repair for race two meant he went home pointless. He was, however, able to complete the double back in 2015 on the JG Speedfit Kawasaki. After a crash in race two in Donington, a big points haul would help Ellison's Showdown hopes a lot, especially if other rider who are expected to challenge for the Showdown, and the title, struggle once more this weekend.
One of the riders in question is Leon Haslam, who had tyre woes in both races two weeks ago. In race one, Haslam could only manage ninth thanks to tyre issues relating to the 2018 hard rear tyre. In race two, he suffered similar problems, and insisted that it was only the narrowness of the racing line that allowed him to get onto the podium in the mixed conditions, as it was difficult for riders to pass. These issues are particularly worrying for Leon, as almost every weekend he favours the harder rear tyre as he struggles to make the soft last. The problem in Donington was that some riders, like the double winner Brad Ray, had 2017 spec hard rears, which allowed them to make a consistent pace all race long. Meanwhile Haslam on the 2018 spec tyre lapped two or three seconds off the times he was able to do in testing with the 2017 tyre. On paper, the tyres are the same, meaning there is likely a problem with the manufacturing process on the 2018 tyre. If this is not sorted for this weekend's tyres, Haslam could be one rider who struggles the most when it comes to Sunday.
Luke Mossey also had similar issues to those of Haslam in Donington, and will likely suffer again this weekend if the situation is not resolved. But the positive for Mossey is that he scored his first win, and first double in this round last season, meaning he should go to Brands in high hopes of claiming his first podium, and important points in the race for the showdown.
Josh Brookes is another rider who had a disappointing round in Donington. The Australian could only manage twelfth in race one thanks to rear vibration problems, and despite a night to try and fix the issues he could only manage one place better in race two. This leaves Brookes in perhaps the most vulnerable position of all the Showdown favourites, and he kind of needs a response this weekend to rediscover some confidence if nothing else. Of course, panic stations have not yet been manned in the McAMS Yamaha squad, who will be safe in the notion that Brookes' 2015 campaign did not get off to a stunning start, but the Aussie went on to dominate the second half of that season and took the championship as a result. And, of course, last season Shane Byrne failed to even make the start in either of the Donington races thanks to a warm up crash, and crashed out of one of the Brands Indy races, but still went on to win the title. Brookes' season did not begin as he would have likes two weeks ago, but all of that could be forgotten with a pair of good results this weekend.
Dan Linfoot made a brave call in race two at the season opener to run an intermediate front, when most of the grid went with a slick, and it worked for him to put him third, and on the podium at the chequered flag. This was enough for Dan to leave Donington in third place overall, thanks also to a fourth place he registered in race one. It has been a while since Linfoot started a season so well, and considering the way he ended last year, this could be ominous for the competition, and the Honda Racing rider will hope to continue that into this weekend.
On the other hand, Jason O'Halloran will be looking to right the wrongs of the Donington Park round this weekend, as the Aussie could only manage a seventh in race one and a ninth in race two. In a similar situation is Jake Dixon, who took an eleventh in race one two weeks ago, and only a twelfth in the second outing. Other riders looking to bounce back from difficult season openers include Peter Hickman who only managed an eighth and a penultimate lap crash; Chrstian Iddon who took a fourteenth and a sixth; Michael Laverty who claimed a pair of tenth places; and Richard Cooper, a sixteenth and a thirteenth whilst his teammate took the double.
Of course, there are plenty of other riders who could find themselves in contention this weekend, such as Glenn Irwin, who had a solid start to the season with a sixth and a seventh despite a fractured neck (although, that never held him back last season), Gino Rea, Danny Buchan, who beat Shane Byrne to fourth at the last round, and Tommy Bridewell.
The good thing about Brands Indy is that the shortness of the track allows for some incredibly tight times, and this can lead to very tight racing, where one mistake can make the difference between being on the podium and being outside the top eight, and this means that we should be in for a scintillating pair of races this Sunday.
images curtsey of suzuki-racing.com