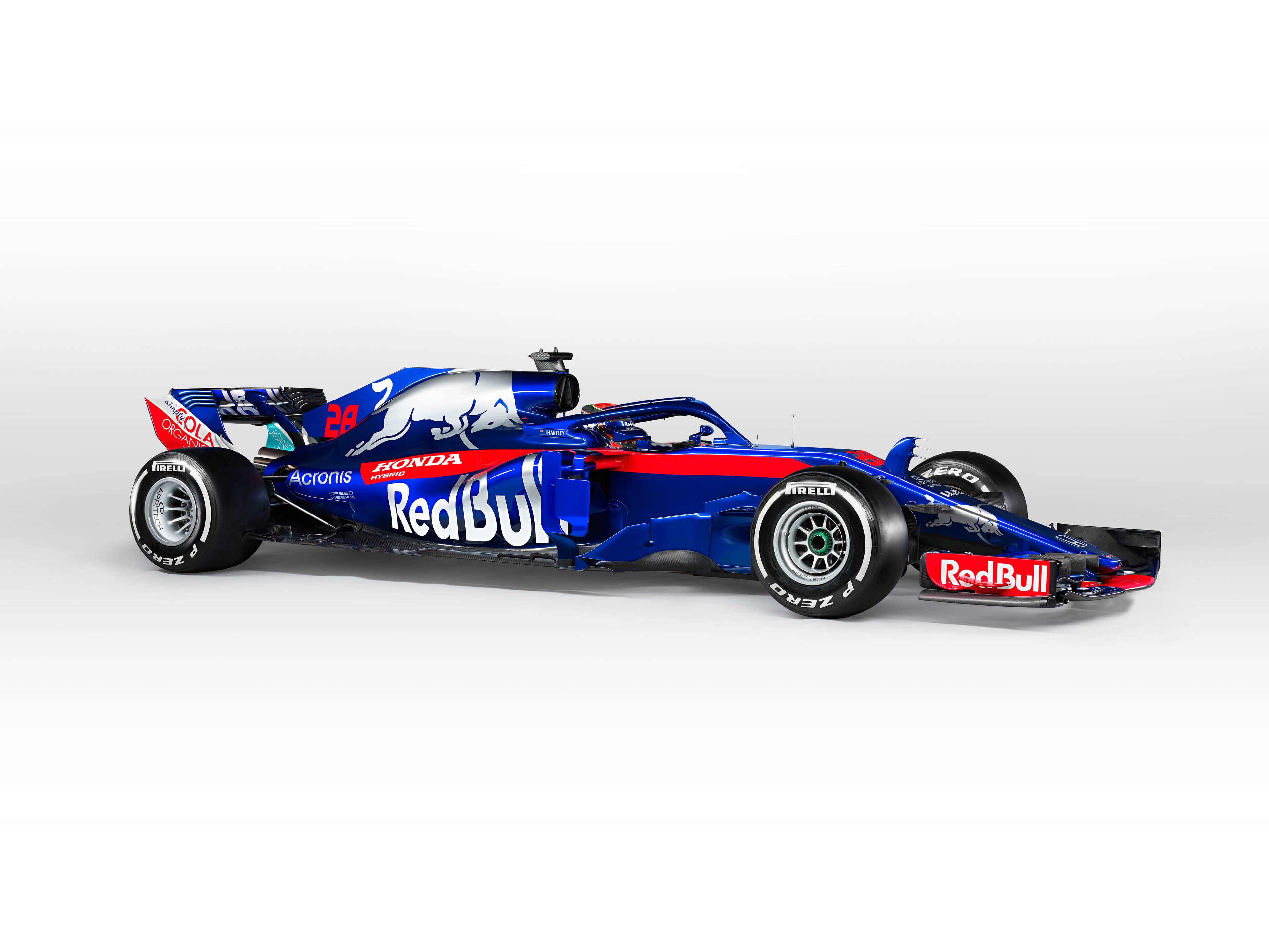 The 2018 F1 grid is now complete, with Scuderia Toro Rosso having unveiled their new car officially in the pit-lane of the Circuit de Catalunya on the morning of the first pre-season test.
Although today was the official launch of the STR13, on 21st February the team released an image from a shakedown test at Misano in response to an unauthorised leak across social media, something that has dogged other teams' launches over the last week.
The main talking point with the 2018 launches has, of course, been the halo, and Toro Rosso have opted to include extra aerodynamic detailing on theirs, as have most of the other teams on the grid.
The car sports largely the same livery as its predecessor, though with the addition of a red-stripe across the top of the sidepods, a chrome-effect red, blue and silver that proved to be popular with the fans last year, and again this year. already.
The STR13 is Toro Rosso's first design to be powered by Honda, having switched from previous supplier Renault after a series of disagreements over the course of 2017. Toro Rosso will be Honda's sole customer in 2018 after their deal with McLaren, which was supposed to last for at least ten years, collapsed after just three.
Their driver line-up for 2018 is comprised of New Zealander Brendon Hartley and Frenchman Pierre Gasly, the least experienced pairing on the grid with not even ten Grand Prix starts between them. It follows the roundabout of drivers that Toro Rosso went through in 2017. They started the year with Carlos Sainz and Daniil Kvyat, before the former defected to Renault and the latter was unceremoniously dumped from the Red Bull programme. After a series of chops and changes, Toro Rosso settled for Hartley and Gasly as their replacements, and they were ultimately retained for 2018.
The STR13's Honda engine was fired up for the first time on Valentine's Day, so Toro Rosso will definitely be hoping for a long and happy marriage in 2018 and beyond, and not a messy and very public divorce.