The eleventh and final round of the inaugural FIA Formula 2 Championship will take place at Yas Marina Circuit in Abu Dhabi this weekend, bringing to a close the 2017 season. Last year the GP2 race weekend saw current Formula driver Pierre Gasly crowned drivers' champion, and Prema Racing take home first place in the team standings, completely the double in their first season competing at this level of single seater racing. Having tied up the driver's championship last month with Charles Leclerc, Prema will be looking to replicate their 2016 success by sealing the team title as well. The Italian outfit currently sit top of the standings, but with DAMS only two points behind them and Russian Time four points further back, it is by no means a sure thing.
Though it is Prema's Leclerc who has been the undisputed man of the season, all three teams will fancy their chances as they boast strong driver line-ups when fortune goes their way. Whoever walks away as champion will depend upon their drivers' abilities to deliver when the pressure is on. Both Prema and DAMS are confirmed as competing in Formula 2 next season, but with a question hanging over Russian Time's future in F2, perhaps they will be looking to bow out on a high by securing their first championship since their debut season in 2013?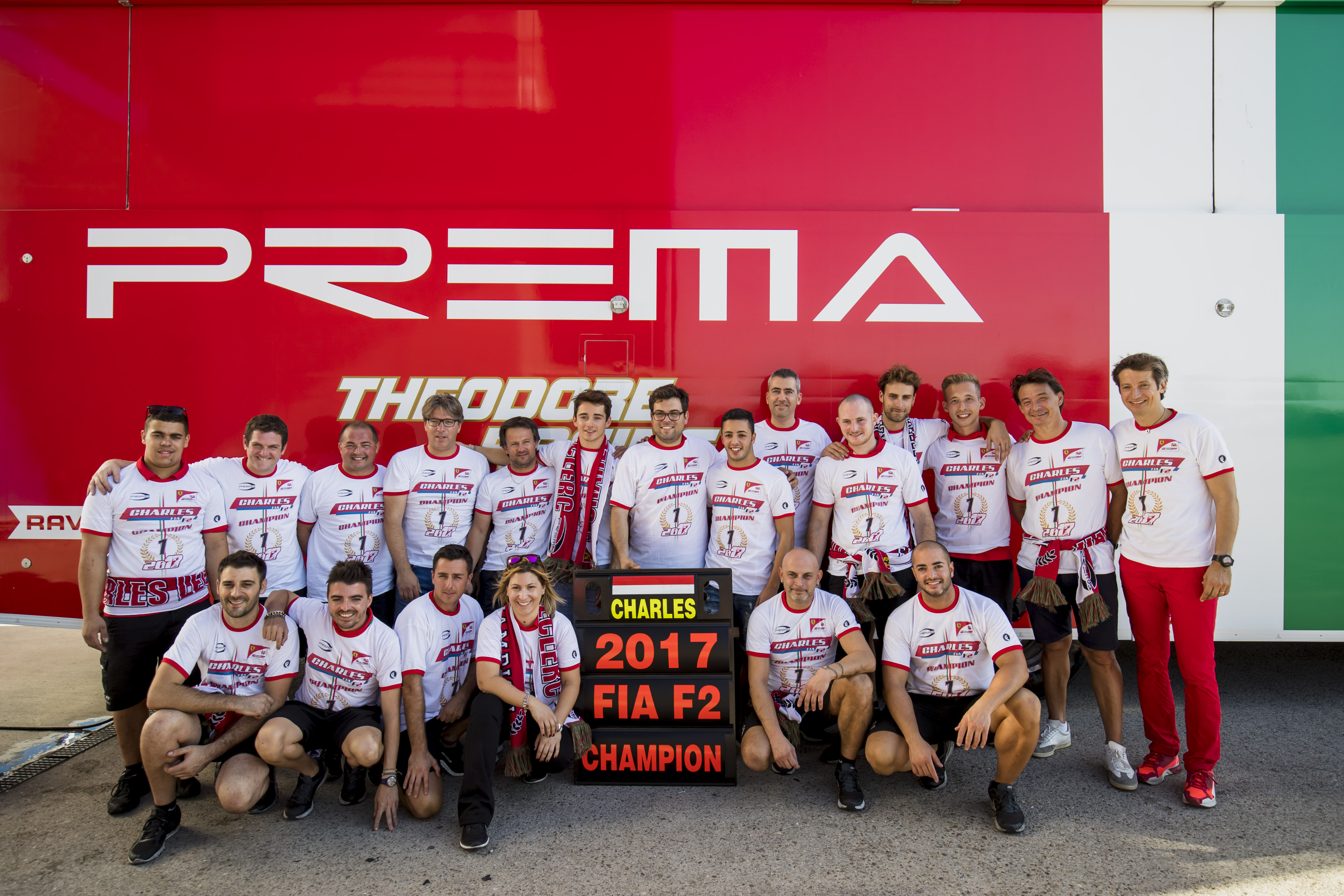 The grid will see two changes to the one which lined up at the last round in Jerez, with one returnee to the series and one newcomer. Ex-Formula 1 driver Roberto Merhi will contest his fourth round of the season for Rapax, in place of Rene Binder, having previously driven for the team at Spa and Monza. But with more excitement and anticipation surrounding his debut will be this year's FIA European Formula 3 champion Lando Norris. Racing for Campos in place of Ralph Boschung, the young Brit is widely rumoured to be competing in F2 next year, alongside his role as reserve driver at McLaren, so there will be a lot of interest to see how this highly rated youngster stacks up against the likes of Leclerc, Rowland and Markelov. Though it is worth remembering that the step up from F3 to F2 is considerable, and Campos Racing has not been a frontrunner this year, but if Norris is as talented as the hype suggests, then he could throw an unexpected spanner in the works for the rest of the grid.
As has been the case for most of the season thus far, Charles Leclerc will be one to watch this weekend, as he will attempt to take his tally of pole positions for this season to an eye-watering nine out of eleven. With the title already wrapped up, the Monegasque driver has little to lose by attempting to end his season on a high note. Rumours have been circulating for months now that he will take the step up to Formula 1 in 2018, likely at Sauber, and with the eyes of the F1 paddock on him, Abu Dhabi is his last chance to prove that he deserves a shot.
While Leclerc has already sealed his championship win, the runners-up spots, and the all important forty super license points that they come with, are still to be decided. While a number of drivers are technically within touching distance, it looks likely that second and third place will go to either Oliver Rowland, Artem Markelov, or Luca Ghiotto, with Rowland's teammate Nicholas Latifi still in with an outside chance. All four drivers are also tangled up in the fight for the team's title, so there will be two goals at the forefront of their minds when they take to the track this weekend.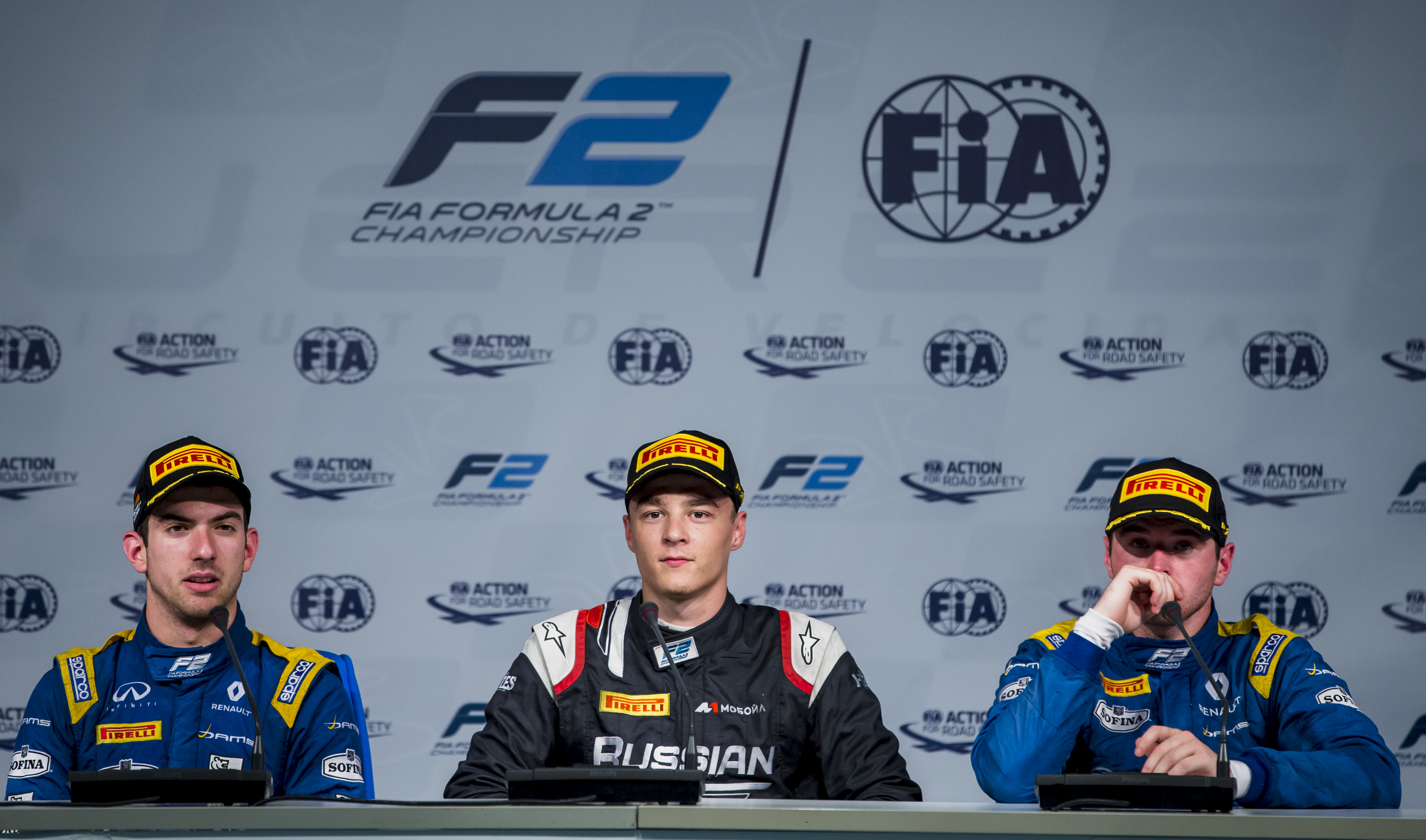 Another one to watch this weekend is the youngest driver on the grid, MP Motorsport's Sergio Sette Camara. The Brazilian had a shaky start to the season, but since his win at Spa, he has been noticeably more confident, and his results have shown it. Also, just this last weekend, Sette Camara contested the F3 Macau Grand Prix – the blue ribbon event of the junior formula calendar – and proved to be one of the standout stars of the weekend. He would have likely been this year's winner had it not been for a last corner incident, joining an illustrious list of names that include Ayrton Senna and  Michael Schumacher.
While it is too late for Leclerc's Prema teammate and fellow Ferrari junior Antonio Fuoco to join the fight for the top places in the standings, in the previous three rounds things have clicked for the Italian, and he has begun to perform amongst the best drivers. It may have taken a while for his performances to come together but now he is on a good run of form, Fuoco may prove to be the key to Prema sealing a second successive team's title.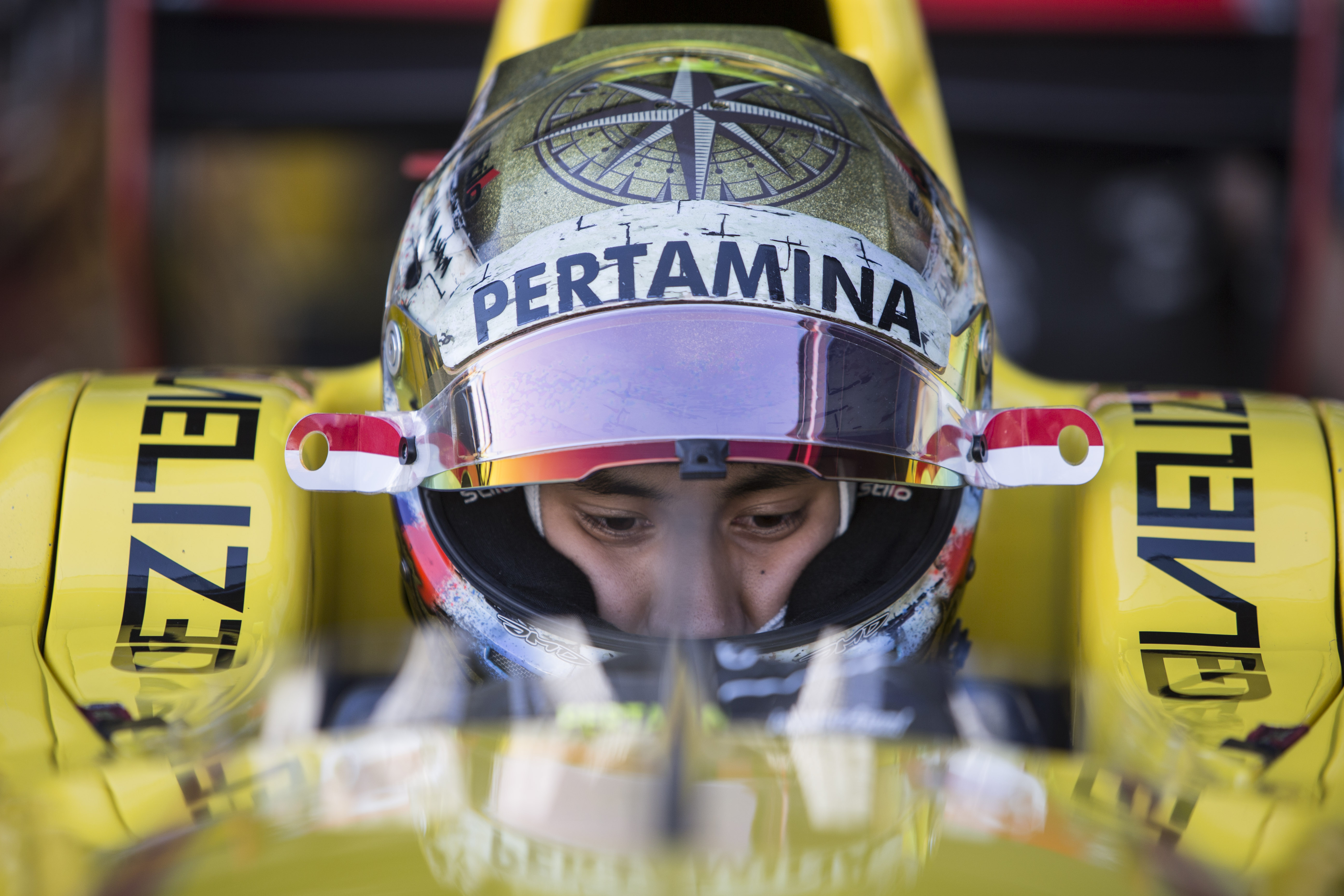 Fuoco's place at the team next season is rumoured to be likely, but Leclerc's vacant Prema seat has already been filled for 2018. It was recently announced that Indonesian driver, Sean Gelael, who currently sits fifteenth in the standings, will move from Arden for next season. It was an announcement that surprised many, since more highly rated drivers such as Lando Norris and 2017 GP3 champion George Russell were also attached to the empty seat. With a number of doubters and his fair share of critics, Gelael will be under extra scrutiny this weekend to show that he is worthy of stepping up to one of Formula 2's most dominant teams.
Not only does this weekend mark the end of the 2017 season, but it will also be the last time that the GP2/11 car will be used. As of next season the Formula 2 of car, revealed earlier this year at Monza (LINK), will be used in the 2018 season, featuring the ever-controversial halo cockpit protection device. The GP2/11 has been in use in 2011 (CHECK), delivering innumerable races of high entertainment and drama, as well as being driven by some of the current stars of motorsport, its final race will mark the end of an era in junior single seater racing.
As has been the case for most of the year, Abu Dhabi is sure to provide us with some heart-racing entertainment as this year's crop of young drivers seek to see out the season in style.