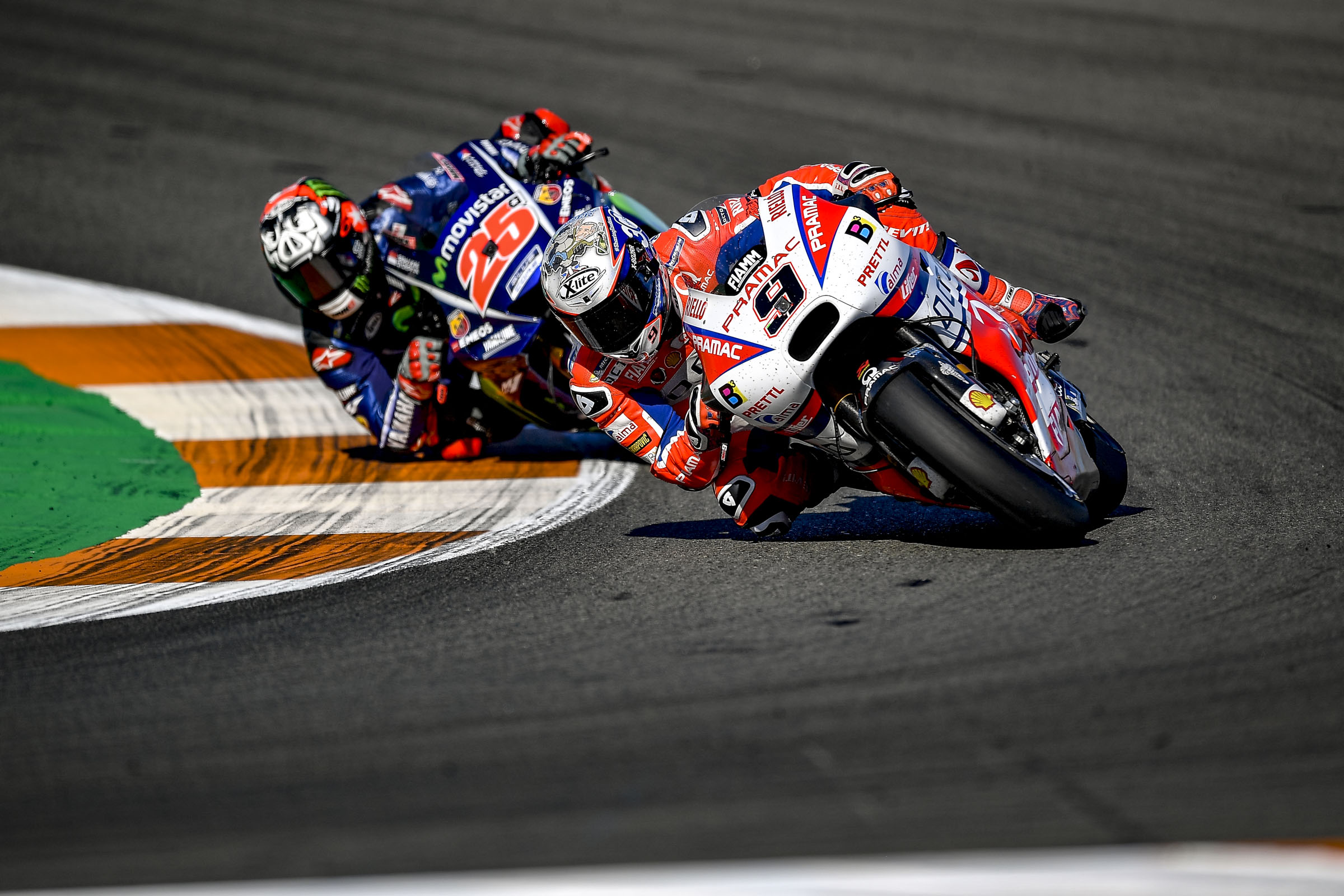 Danilo Petrucci finished the 2017 MotoGP season with a 13th place in the race, giving him 8th overall in the championship. He finished as the top 'Independent' Ducati, 49 points ahead of next best Ducati rider, Alvaro Bautista, whilst finishing just 13 points behind Jorge Lorenzo of the factory team.
"It was a season full of satisfaction. We have experienced great emotions that I will remember forever," said the Italian, who took four podiums throughout a highly successful campaign for Paolo Campinoti's team.
"I have an extraordinary team that I want to thank for the work done throughout the season. A special dedication to all those who have contributed to achieving these results," he concluded.
Petrucci finished the season with a superb four podiums – more than Jorge Lorenzo in the Factory team. The Italian also had four front row starts, however, there were no poles.