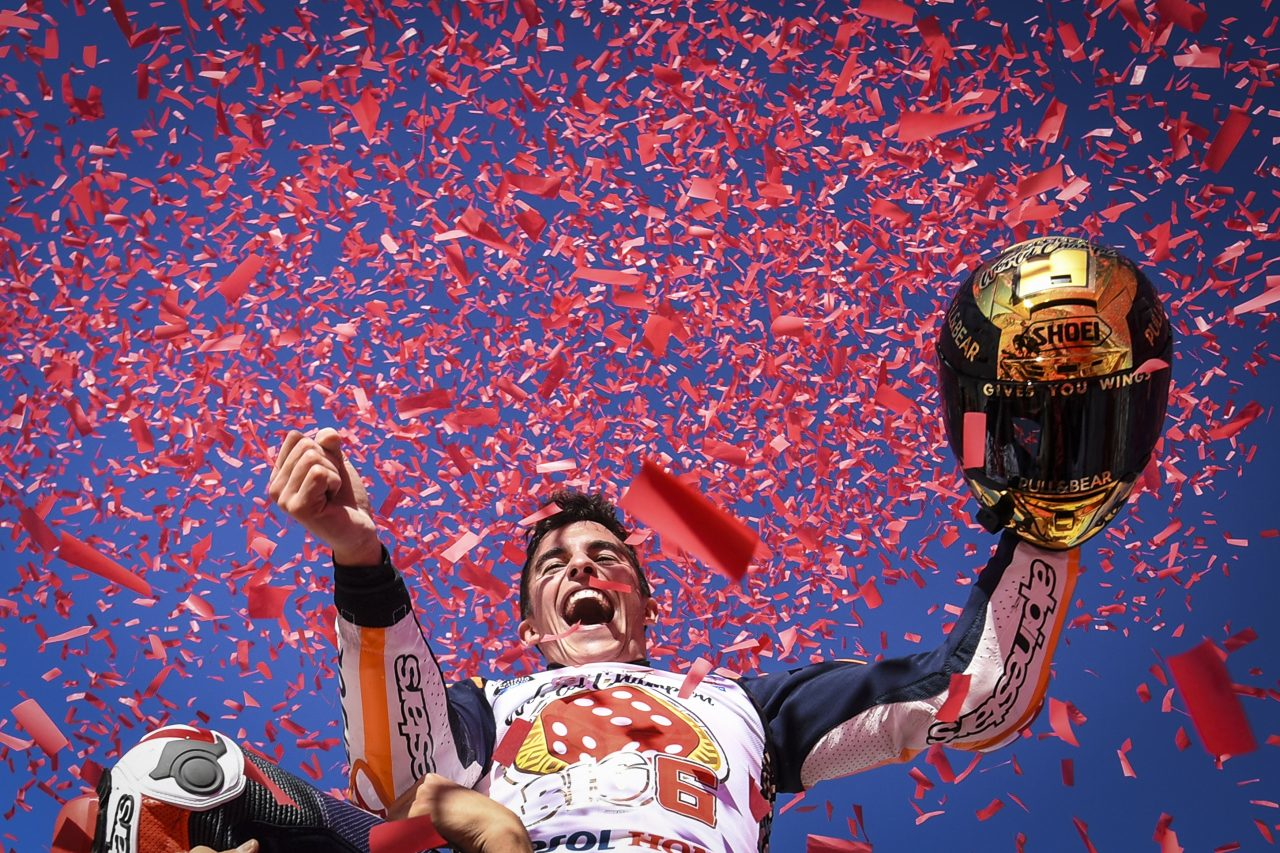 Marc Marquez has praised his Honda team after taking their 4th MotoGP Championship together. The Spaniard almost threw away the championship with another front end moment at turn 1, however, he saved the big from crashing, running through the gravel to rejoin in 5th.
"I'm living a dream. 'Six Titles' are big words. The truth is that I'm incredibly happy because we worked so much this year and today the race was incredibly tense and exciting—a bit 'Marquez Style.' I made a mistake, but I also made my best save of the year. From that moment on, I just tried to finish the race in a good position.
"I'm sorry that Andrea didn't finish the race, as he deserved to do so. He had an incredible season and I would have liked to have him on the podium with me today. The key to the year has been our mentality. In our world, it's very important to remain positive and motivated during the difficult moments. Some things happened to us at the beginning of the season but when we found the way to sort things out, everything went better.
"Congratulations to Honda and the entire team for the Triple Crown. It's an amazing achievement. Winning the title at the last race of the season in front of our fans is one of the best things possible. Now I want to enjoy this with my entire team and my family and after that, we'll start to work for next year."
The result means that ever since joining the MotoGP class, Marquez has been on the podium. He is the youngest rider to win six championships and is the first rider to win four championships for Repsol Honda.