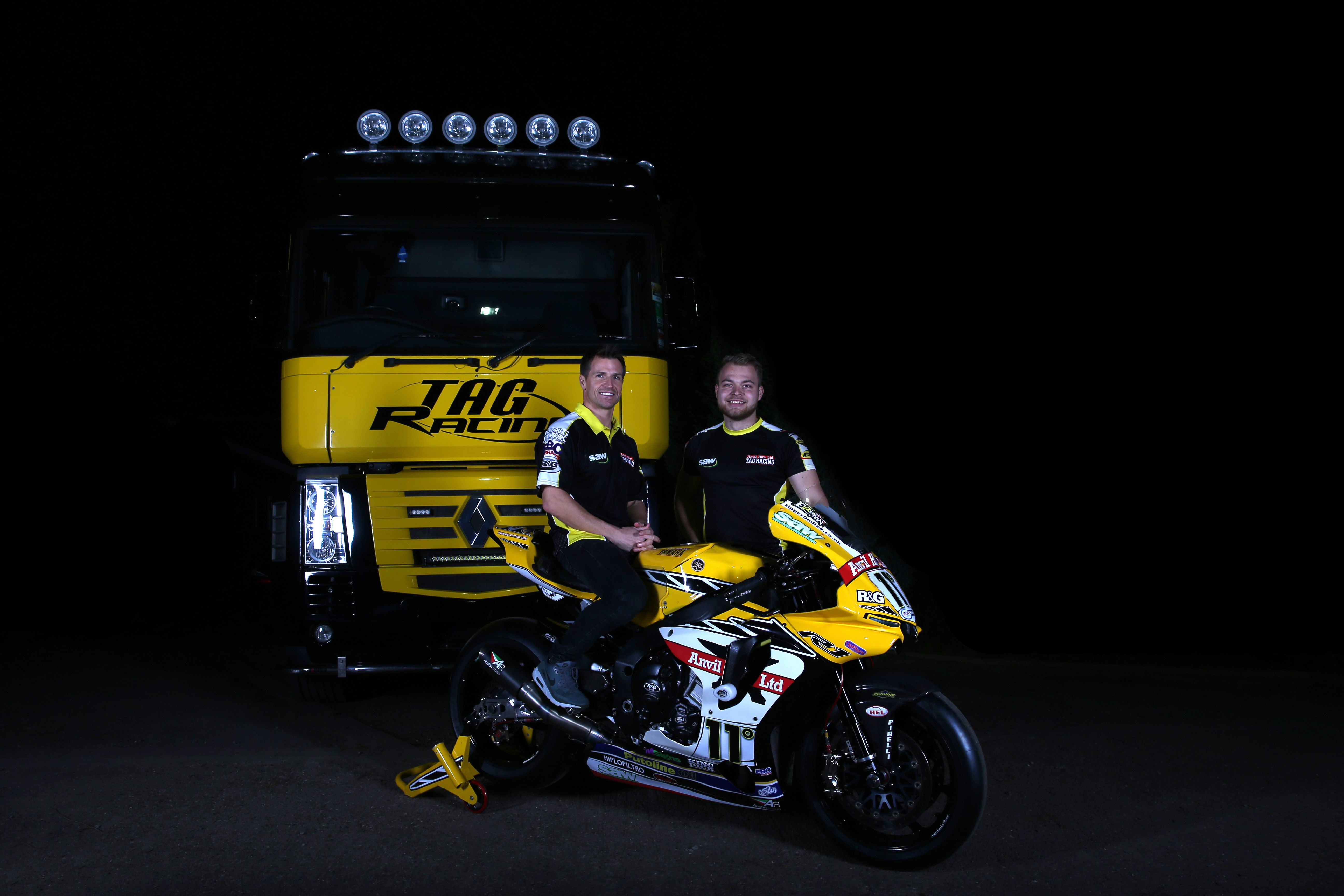 James Ellison has signed for the TAG Racing team for the 2018 British Superbikes, in a deal that will see him have a second consecutive season on Yamaha machinery.
The Cumbrian rider rode for the McAMS Yamaha team in 2017 – the official Yamaha factory supported team – but failed to reach The Showdown, whereas the privateer TAG Racing team made the all-important top six.
Ellison has previously rode for Yamaha, back in 2009 for GSE Racing under Daryl Healey and Colin Wright. He returned to the manufacturer in 2013, riding for Shaun Muir. Whilst 2017 has been successful in some areas, the former GP rider hasn't made the top six – despite finishing the 2016 season in 3rd.
"I'm delighted to agree a deal with Rob and Tracy and the TAG Racing Yamaha team for the up and coming 2018 season and I can't wait to get underway", said an ecstatic James Ellison.
"Staying on a Yamaha was a big deal for me; I led at some points in the first six rounds of the season and the bike has proven to be a race winner. It's great to be able to agree the deal before Christmas so I am able to focus on the task in hand, the team can develop the bike in certain areas and we can start testing as soon as possible", he continued.
Despite a difficult 2017, Ellison vowed to be stronger and more determined than ever, as the 2018 season will be his last in British Superbikes. The former 3rd place man in the championship will move to America for family reasons at the end of the season.
"Last year was tough but we showed strong pace and ran at the front every weekend other than Thruxton but we just threw away too many points with a few crashes and technical DNF's. My early impressions are that the guys in the team are great. They are a great bunch of guys and I can't wait to get working with them this season; the family atmosphere was also a big deal for me.
"It's going to be my final year in MCE BSB so I want to win it, I want to go out with a bang and give everyone something to cheer. My best year was in 2009 on a Yamaha where I finished second, so I'm fully focussed on going one better in 2018 to win my first BSB Championship", he concluded.
The Swadlincote-based team also announced that Shaun Winfield would be remaining with the team for 2018. Winfield will line up in the Superbike class, ending speculation that he would be demoted to the National Superstock 1000 category.
"2017 was a challenging year for me, I had some very big crashes which knocked my confidence slightly but I picked up my first set of points and I'm aiming to go better in 2018. We have the package, I have had another year's experience under my belt and learnt off my team mate a lot last year, which I will bring into this year", said an excited Shaun Winfield.
"Last year was the best we've had as a team and I'm fully focused on delivering a better season in 2018. I can't wait to get testing again and working on the upgrades we have coming our way", he concluded.