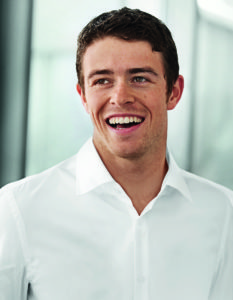 Photo courtesy of United Autosports (c)
United Autosports have confirmed that Paul di Resta will join the team for the 2018 running of the Rolex 24 at Daytona in January.
Di Resta will race the United Autosports Ligier JS P217 alongside their current European Le Mans Series racer, Will Owen with their co-drivers still to be announced. United Autosports will be running two Ligier JS P217 sports prototypes in the 56th running of the Rolex 24 at Daytona with Lando Norris and Phil Hanson also confirmed to race for the team.
The Rolex 24 at Daytona takes place every January at the Daytona International Speedway in Florida. The race acts as the first round of the IMSA WeatherTech SportsCar Championship. For the 2018 running, the official test – the ROAR before the 24 – will be held on 5-7 January, with the Rolex 24 at Daytona begins on 27 January.
Paul di Resta had this to say regarding the announcement:
"I'm really looking forward to racing at Daytona and with United Autosports. I've never done a 24-hour race and never raced a prototype so it's all new to me, but I'm looking forward to the challenge. Entering a 24-hour race is something I've looked at doing before and when Zak asked, I jumped at the opportunity. The Rolex 24 Hours at Daytona is getting bigger every year, so it's great to be part of it. I plan to do some testing ahead of the race to get integrated into the team and to get a shot at driving the car prior to heading to Daytona in January."
Zak Brown was over the moon with the confirmation and had this to say about the former Force India driver:
"I'm pleased we have managed to pull together a deal for Paul to join the team at Daytona. Although he's not driven our car before, he's had plenty of racing experience in different categories so I'm confident he will have a good race and enjoy being with the team"
With the signing of Di Resta rumours were flying regarding another F1 driver, Fernando Alonso. The two-time World Champion has confirmed that he is interested in racing the Rolex 24 at Daytona. He has links to United Autosports but he is also very keen to compete at Le Mans
He said that he would be prepared to race at Le Mans and hinted towards Daytona.
"Obviously I will do my best to race in America as many races as I can," Alonso said. "The Indy 500 experience was one of the best races of my life in terms of feeling, in terms of racing approach. I would like to experience more American races. One maybe comes in January with the Daytona 24 Hours, so that will be nice."
The other names for the Rolex 24 are Lando Norris and Phil Hanson who is the reigning Asian Le Mans Series LMP3 Champion. He is also being touted as an entry for Le Mans.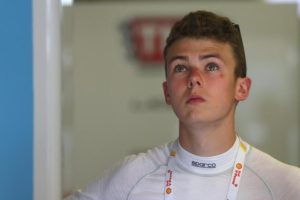 Photo courtesy of United Autosports (c)
Phil already has experience of the Ligier JS P217, having contested a part season in the 2017 ELMS, the 2017 Le Mans 24 Hours and selected World Endurance Championship rounds. Earlier this year, at 17-years-old, Phil became the youngest driver to finish in the top-10 at the Le Mans 24 Hours.
Phil will race alongside Lando Norris in one of the team's Daytona 24 Hours entries in January, with their third team mate to be revealed soon. Phil's co-driver for the 2018 ELMS season will also be announced in the coming weeks.
This news confirms that United Autosports will move to running two Ligier JS P217s in 2018, having made their debut in the LMP2 class earlier this year. They took their first LMP2 win in their maiden race at Silverstone in April, following that with a further win at Red Bull Ring in July. They entered the Le Mans 24 Hours for the first time in June, finishing in fifth place overall, fourth in the LMP2 class.
"I'm very excited to be racing for reigning European Le Mans Series champions United Autosports next year. The Rolex 24 at Daytona will be my first race in America. Racing at Daytona is a very exhilarating way to start my 2018 season, as it is one of the most famous races in the world. I can't wait to get going." Phil said.
Zak Brown, Team Owner and Chairman, United Autosports:
"I'm really looking forward to working with Phil next year. Although relatively new to sports car racing, he's got some experience under his belt already and he will only get better with time. 2018 is looking to be very exciting for the team."
Richard Dean, Team Owner and Managing Director, United Autosports:
"I'm really pleased Phil will be joining us in 2018. Even though he is relatively new to prototype racing, Phil has shown his pace in the events he has competed in so far and with a good testing programme, that will only improve. He has experience of the car and the ELMS circuits as well as the demanding Le Mans track. I'm sure he will pick up the Daytona layout quickly too. I'm looking forward to working with him next year."
Neil Simmons
Twitter: @world_racing