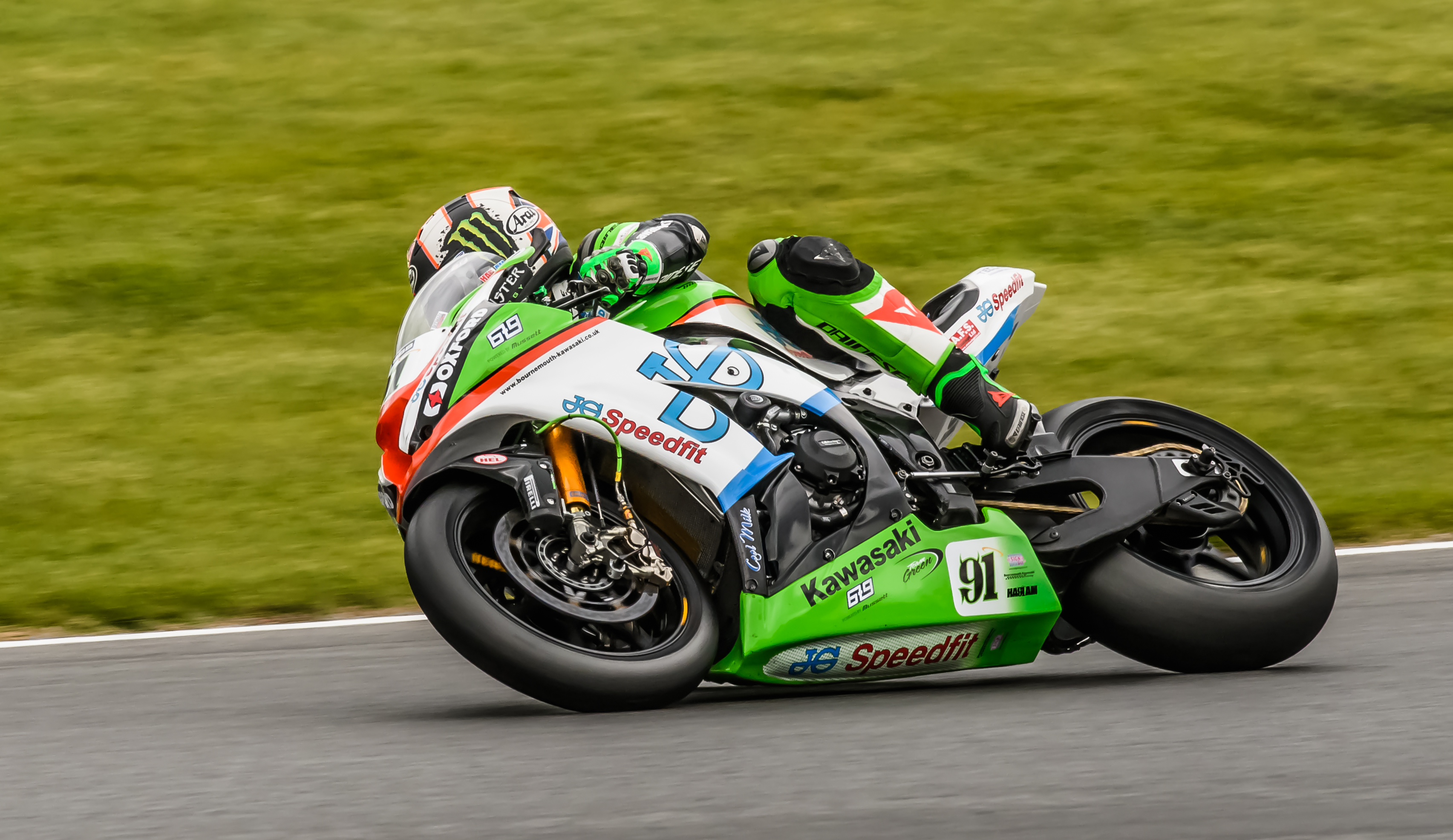 Pete Extance sat down with us at Oulton Park, to talk all things 2017 and his season thus far, as well as what is beyond the season's end and his plans for next season. As well as that, we talk a lot about the bad luck of this year and the injuries that have seemingly plagued the team since Knockhill, in June.
Since we last sat down, things haven't been stellar. Has it been difficult since Knockhill?
It's been a very difficult season so far. It started last time we were at Oulton Park when Leon crashed into the back of James Ellison. Then, Leon came back to Knockhill and unfortunately, fractured his skull and the top of his vertebrae. This led to him being very stiff at Snetterton and whilst he did come back, it was a painful comeback for him. From then on in, it's been very up and down. The momentum has seemingly stopped going – until we came here! He was full of confidence and our results have been really good this weekend.
For Luke, we actually think that he should've won at Knockhill – he was fastest by half a second. He came away with a 2nd and a 4th and whilst that wasn't ideal, Luke led the championship when we left Knockhill. The momentum, again, has not been with us on Luke's side either. He had a warm-up crash at Snetterton, which resulted in unfortunately having brake issues. It is difficult to test brakes and each time we thought we fixed them, we found out we hadn't! This persisted for three races. Going to Thruxton, he was full of confidence. In FP3, he caught the back wheel on the grass going down the main straight and unfortunately, that resulted in him having a broken vertebrae – so both riders have had similar injuries. Luke is still struggling now and I think we maybe came back a fortnight too early. Luke really is in pain in the fast corners, which is why he pulled out of race one and opted not to run in race two.
Were you surprised that Luke's crash in FP3 at Thruxton led to such bad injuries?
We were definitely surprised that it happened to us again but I guess it is the luck of the draw. That crash could've resulted in Luke not being collected by the bike and then walking away. I'm a firm believer that the Dainese suit does protect you and next year, Luke's Spidi suit will have an airbag too. I think that will help a lot of riders.
Do you regret Luke coming back so soon?
I don't we can in all honesty. It was a riders decision and his dad's decision to come back. However, going into race three at Silverstone, he was tying on points with Jake Dixon, so on another day, it could've been Jake crashing and Luke finishing high enough to get in the Showdown. Of course, it is difficult with hindsight but I believe firmly that the right decision was made and again, last weeks decision was also down to the Mossey family.
Will team orders be employed – as we spoke about them last time?
Luke will definitely get involved and hopefully get on the podium and upset some other riders and their positions. Being realistic, we have to look at Brands Hatch and not Assen, as Luke is still in pain. It isn't really about team orders, it's about Luke showing that he is a team player and that if he was ahead of Leon, then he wouldn't hold him up and he would help him as much as possible. I have never been in this position so we will just have to wait and see.
With you not being in this position before, does that make it even harder?
It does but I think the races will unfold. We aren't going to be running riders out wide and slowing our race down to annoy them – you can't mess about with 220BHP Superbikes. If Luke was leading and Leon had to win to take the title, we would be foolish not to allow Leon through because that is what teams are about. Luke's contract for 2018 does not rely on helping Leon. Luke has shown us enough this season – his professionalism has been superb. He has demonstrated to me that he deserves a ride for next year with us and that he can make a Showdown place.
Does Luke not getting into the Showdown take pressure off you as far not having to worry about which rider wins?
It definitely does! It isn't a stress that I want but you have to look at the championship this year, Luke hasn't been out of the Showdown placings until Silverstone was over. Unfortunately, there has been too many crashes and DNFs and too many injuries. However, it has made him stronger, hungrier and more determined than ever to deliver a successful 2018.
On the subject of 2018, what are your plans going into next season?
We are in contact with both riders at the moment. Nothing is signed and sealed as there is a lot of movement in the paddock at the moment. Our ideal scenario is to keep continuity but it is a very tough part of the season. On Wednesday the 27th of September, we will be announcing our plans for 2018.
The fact that Leon was wanted by Pucetti didn't bother us too much. We spoke about it as a team. Leon's contract is with Kawasaki but also it is with the team. It had to take its course and I didn't have any influence on Leon leaving or staying. I just hope that the guys we employ to look after Leon are doing a good enough job for Leon. If we can win it this year and Leon stays, I'd love to defend it next season. If Leon doesn't stay with the team, then lets focus on winning it anyway!
There have been three or four riders out of the top nine in the championship that have been in touch. Whether that is a genuine enquiry about riding for us or using it as a leverage against their own teams, I'm not sure. It's great for us that we are being looked at by riders but at the same time, we need to concentrate on the remainder of this season too!
Aside from riders, are there any changes in your team – e.g, machinery, re-entering a support class?
Not at all, everything stays the same. Our contract is with Kawasaki and that also stipulates that we can't do a support class. The plan is to become championship winners with Leon and also manufacturers champions with Luke, Leon and Jake Dixon's points too. Whilst we are the official team, it has been great that Jake has played his part too.
The Isle of Man TT and the North West 200 are still being spoken about. We have never missed the TT since we've been running a team but again, I can't sit here and categorically say that we have or haven''t signed a rider for the roads but we would like to shortly.
Would it be annoying for you if a more 'privateer' team in Lee Hardy's outfit beat you to the title?
As a team owner, that would be annoying! However, the championship is so close and Jake is at the top of his game. The machinery is very similar and I believe we may even share the same engine tuners. When you have a rider like Jake, it is always going to be tough. We are looking to be the Kawasaki team that wins the championship but if we aren't, then I will be the first to congratulate the crew at RAF Regular and Reserves!
Image by Peter Backhurst.