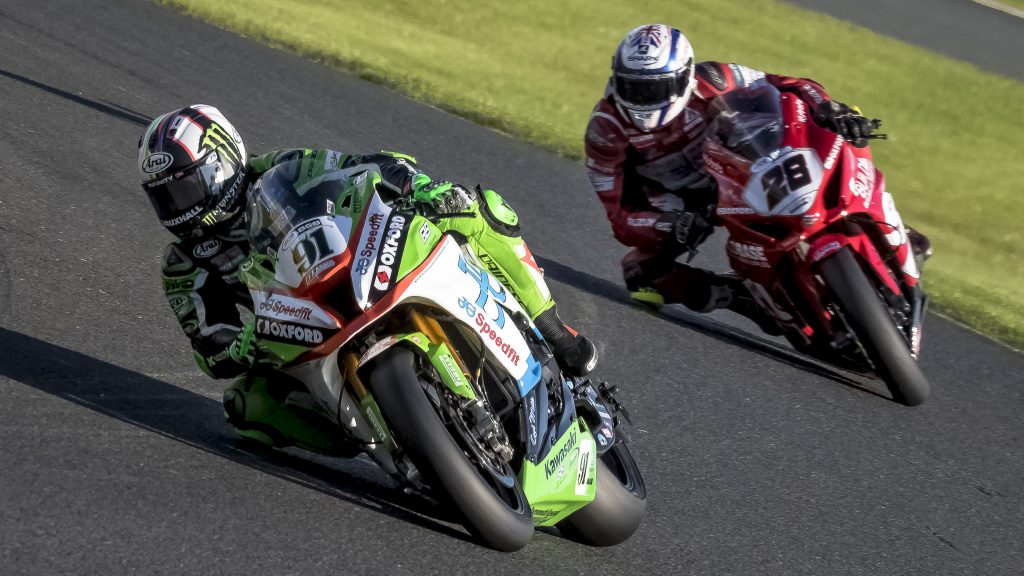 Leon Haslam was the major beneficiary in the opening British Superbike Showdown round at Oulton Park in Cheshire. Last year's runner-up took his first win since Cadwell Park in the opening race before finishing a close 2nd in race two, just 0.060 behind the race winner, Dan Linfoot. This moves him and his JG Speedfit Bournemouth Kawasaki Team back to the top of the standings.
In contrast to the earlier meeting at Oulton Park in May, Haslam scored the most points out of the Showdown contenders, with 45 points marked up over the weekend. This was 18 more than Josh Brookes, 29 more than Shane Byrne, 22 more than Jake Dixon, 24 more than Peter Hickman and 31 more than Jason O'Halloran.
"I had to keep telling myself to keep pushing, especially when Brad Ray was nipping at my heels for the last few laps!", said Leon Haslam, the new series leader.
"Even though the conditions weren't great in race one or race two because of the wet patches, I felt like I rode really well".
Haslam turned his attentions to Assen, a circuit which he achieved a double victory at last season. "I'm looking forward to Assen; it can be very weather dependent and it's cold this time of year but we managed a double win there last year so we know that the potential of the bike is good".
"However, there are so many people in the Showdown challenging for a place on the podium that anything can happen, but that's what makes it so exciting this year!"
An announcement on the rider line-up at the team is expected in under ten days, as Pete Extance revealed in an interview on Saturday evening. You can read the full interview tomorrow (Wednesday 20th September).
Image by David Watson