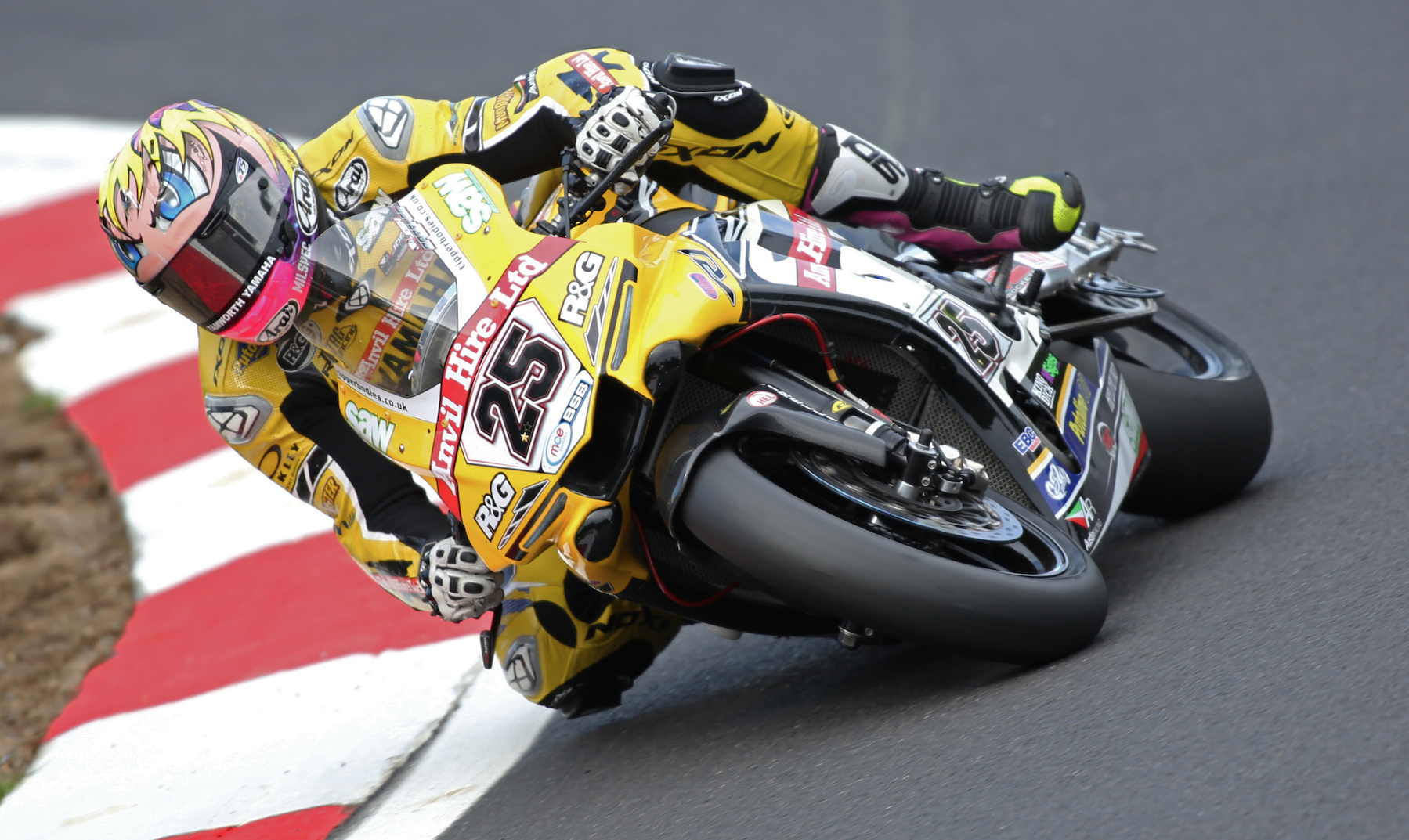 Anvil Hire Tag Racing Yamaha rider Josh Brookes was involved in a Twitter spat with Gresini Aprilia's Aleix Espargaro. The two clashed when a difference of opinion was voiced over track safety at the Red Bull Ring for the Austrian Motorcycle Grand Prix. Josh used a 'dress emoji' in response to Aleix Espargaro's announcement that he wouldn't race if the track was wet.
"I think it's pretty clear that for the people that haven't got soft minds that it wasn't a dig at Aleix. Simon Patterson of MCN had quoted Aleix saying that he, 'wouldn't ride if it was wet', to which I pointed out a few things. These are supposedly the top riders in the world, on the best equipment in motorcycle racing, in the best teams, on the best tracks and the best salaries that motorcycle riders can achieve – yet they still complain about the conditions", said the Australian, who is chasing a 2nd BSB crowning on his return to the series.
"Take a look at tracks that we ride here and you won't find us guys complaining. The conditions are the same for everyone. If it is too slippery to go in at 180kph, then go in at 160kph. That's how racing works. If you made it so safe to the point where you couldn't crash, then there'd be no point in racing. It wouldn't separate any of them from their skill on the bike, their team's knowledge, their mechanics skills, or the riders' intelligence on the bike etc. That is the whole point; it basically defeats the whole point of racing by pulling out", he continued.
Josh did however reason with the Spaniard, saying "I'm not against him standing up for what he believes in, but there is a time. He should've made his feelings known on Thursday evening or in a safety commission. He should've said something after the Austrian GP in 2016 and then he could've given himself a whole 12 months to make his mind up. He shouldn't wait until Saturday night after practice and qualifying before going, 'oh, by the way, if it rains tomorrow I'm not riding'. It isn't professional and it's not what he is there to do. He is there to represent himself and his brand, which is Aprilia".
"Unfortunately, through the world of social media, people lost sight of what the original point was and they picked their own argument to fit to their own agenda, to go against me. Aleix took it very personal and I felt his his reply attacks were a bit uncalled for".
Brookes continues by saying, "perhaps he hasn't had the results this year and that he feels in a vulnerable position, although I don't know his circumstances. I'm not a hater of the guy either because I don't know him. I still don't have a problem with him because it doesn't matter if he said it or if Valentino Rossi had said it or anyone else, my reply still would've been the same. I'd still stop and chat with him if he had five minutes".
The 2015 BSB champion took a lot of flack from fans, who took his use of emoji as a sexist symbol. 13-time Women World Trials Champion Laia Sanz also got involved, questioning if he had a problem with females or blue dresses.
"The most disappointing thing was that people took a completely irrelevant stand and started branding me a chauvinist and women hater when it had absolutely nothing to do with it. If my phone had another emoji then I would've used another emoji but I genuinely didn't think that putting a dress up would've been enough to insult women or female riders. My sister raced for years. How would I have a problem with female riders if my own sister from my own family raced? People will cherry-pick a point that is 100m away from the story but if it suits their argument, that's what they'll use to run with. I think more than anything this all shows an example of human intelligence – or lack of in some areas".
Image courtesy of Gareth Davies of Full Factory Photography.