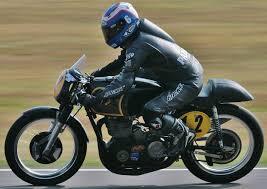 So I know the burning question on your lips is the same as mine – 'Why is Steve Parrish known as Stavros?' The answer is that back in his motorcycle racing days when he was teammates with Barry Sheene, Barry nicknamed him Stavros after a character in the TV show 'Kojak' as both had a mop of black curly hair. The name Stavros has stuck since then!
Steve began racing at the age of 19 after he 'got too wild for the roads' and in 1975 Steve was the Best Young Rider winning the Grovewood Award. The following year, at the age of 22, he started professional motorbike racing and won the British Solo Championship that same year.
Joining Suzuki in 1977 with Barry Sheene as his teammate, Steve finished 5th overall in the 500cc World Championship and returned to British based riding in 1978 where he became the 500cc ACU Gold Star Champion followed by the 500cc Shellsport Motorcycle Champion in 1979 and 1980. Steve went on to become the British Superbike Champion in 1981,
I think it's safe to say Steve is well known in the paddock and indeed, out of the paddock, as a practical joker. With his infectious smile, mischief seems to follow Steve.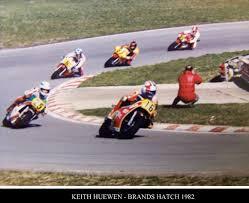 During one qualifying session, Sheene, turned up … um….shall we say, hungover and so Steve donned his teammate's overalls and helmet and qualified on his behalf on the RG500 Suzuki. Back in the pits, Steve then put his own overalls and helmet on and went out and did his own qualifying lap, annoyingly finishing further down the grid than the qualifying lap he put in for Sheene! Can you imagine something like that happening these days?
Setting off firecrackers outside a brothel where a few of his fellow riders were being, I'm not quite sure how to put this, serviced, saw Steve being banned from Macau and then there was the incident in Finland where the toilet block burnt down …..
Then there was the time Steve posed as a medical doctor in Japan to enable John Hopkins to fly to the Australian GP. I am willing to bet that Steve could make a book out of his antics!
In 1986 Steve retired from motorcycle racing to start a five year stint as the team manager for the Yamaha factory team for whom he used to ride where he led the team to victory winning three British Championship titles.
Alongside managing the Yamaha team, Steve began a fifteen year career as a truck racer becoming the most successful truck racer ever. In 1987 he won the British Open Truck Racing Championship, came 2nd in the series in 1989 and went on to win the European and British Truck Racing Championship in 1990 followed by the 1991 British Championship.
Steve then went on to win the European title for the next three years, coming 2nd in 1995 and then taking the title again in 1996. Steve continued to compete in truck racing until he retired in 2002.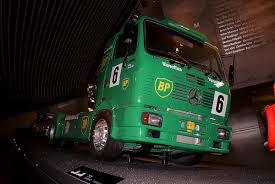 Talking about racing motorbikes and trucks, Steve says there is quite an affinity between the two sports explaining that a motorbike doesn't want to change direction quickly and has to be coaxed into corners which is much like a 5 tonne truck, it doesn't want to shift around corners either and there is an awful lot more weight to shift than a motorbike!
In 1985 Steve started commentating for BBC radio before moving to Sky alongside Barry Nutley. From 1990 he started commentating for the BBC on the British 125 championship before moving onto MotoGP coverage with Charlie Cox where the pair also commentated on British Touring Cars, British Superbikes and World Superbikes.
As a qualified pilot, commentating on the Red Bull Air Race series is a perfect transition for Steve also.
Alongside former racer James Whitham, the pair commentate on the Isle of Man TT.
I think we can safely say that whatever Steve turns his hand to, he makes a success out of it. Indeed, Steve has even managed to get into the Guinness Book of World Records for, and I quote, 'The Fastest Speed Achieved in Reverse'! In a Caterham!! I didn't even know that was a 'thing'. Sure sounds like fun though ……
Steve is an expert witness for motor racing incidents and can regularly be seen testing various vehicles and racing machines. Steve's own personal vehicle collection includes a hearse, an ambulance and a fire engine!
You can imagine the antics Steve and his vehicles manage to get themselves into – apparently for example, driving the hearse very slowly until there is a long trail of cars behind and then tearing off up the road leaving the queue behind!
Or when Steve visits the bank in his ambulance – he pulls up outside the bank and parks on the yellow lines, leaves the rear doors open and then pops into the bank to do his banking!
Or the time Steve pulled up outside his friend's pub on a Sunday afternoon in his fire engine and hosed down the inside of the packed pub!
I think if you see Steve coming, you should certainly have your wits about you as you really just don't know what mayhem is to come.
A truly talented motorcycle racer, truck racer, commentator and master prankster, I believe that makes Steve a legend in my book.