Despite having heard the news that (Racing Point) Force India's points tally was to be reset to zero, I nonetheless did a double take when first confronted with the updated Constructors' Championship standings. It might be a little sad to admit, but, while the Force India fan in me shook my head, the Williams fan in me got momentarily excited by the prospect of Williams being not-last for the first time in what felt like an age.
But could Williams hold on to the heady heights of 9th place? Only time would tell (rather quickly, as it turned out).
I would have thought that this surprise jump in the standings might have been a new source of motivation for Williams (except possibly for the presumably temporarily conflicted Lance Stroll, rumoured to be joining his father, Lawrence, at the pink team before the season is out). But, watching FP1, it all seemed to be business as usual, with relative anonymity from both drivers, with the exception of a spin from Sergey Sirotkin. Despite the odd moment when Stroll or Sirotkin leapt briefly up the timesheets, only to topple back down moments later, they ended the session in the now-familiar depths of 16th and 19th respectively. FP2 and FP3 were incident-free but similarly unimpressive for the team. Presumably there's not much that motivation can do in such a terrible car.
Qualifying made clear that the points battle between Williams and Force India was likely to be over as soon as it began, with both Williams out in Q1, while the Force Indias achieved near-perfection, locking out the second row of the grid, with some excellent wet-weather laps.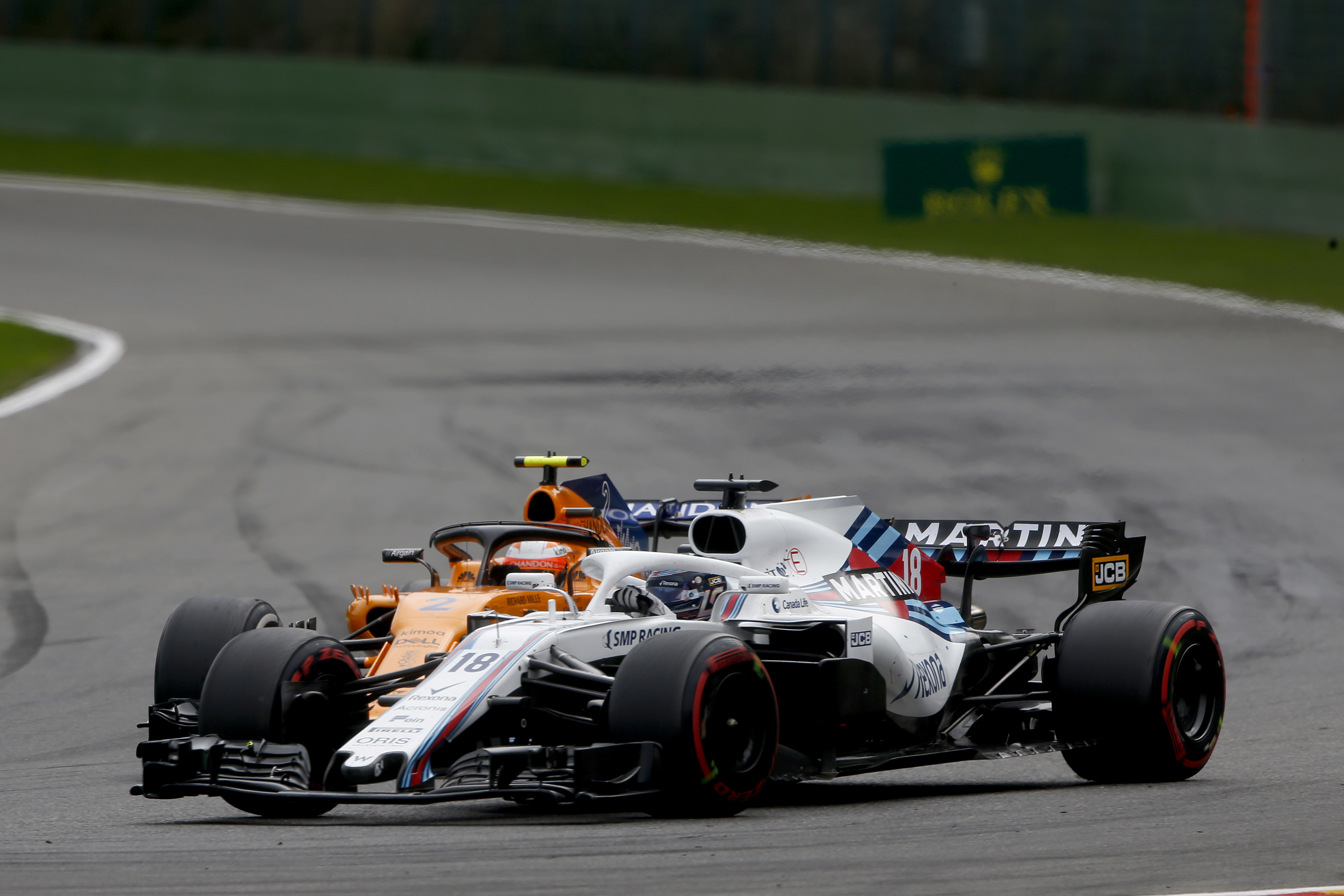 Come race day, towards the rear of the field Sirotkin and Stroll took advantage of the first lap carnage that collected Alonso, Hulkenberg and Leclerc, with Sirotkin finally completing a lap in a points-paying position, despite receiving a clattering from Bottas amidst the chaos. His race continued on a positive note as he overtook Ericsson shortly after the restart, with the two switching positions multiple times thereafter (none of which, sadly, was shown on screen).
While it was ultimately yet another pointless outing for Williams, their pace seemed a little better than in previous races. It was a particular shame that Sirotkin's race went under the radar, with his Williams only appearing on screen again when falling victim to the faster-paced Carlos Sainz. As such, we missed out on some feisty driving from Sirotkin, who found himself in close on-track battles throughout the race.
Meanwhile, much further forward, the Force India drivers made the most of their advantageous starting positions, with Esteban Ocon getting an impressive but perhaps slightly over-ambitious start, narrowly missing out on a run for the lead. In usual Sergio Perez style, he immediately seized the opportunity to capitalise on Ocon's misfortune, slotting neatly into third place behind Vettel and Hamilton. He shone again later, holding a resurgent Bottas off in the closing stages for longer than might reasonably be expected. The Pink Panthers finished the race a solidly impressive 5th and 6th on a day when more would have been impossible, a result that was a world away from the uncertainty surrounding the team as they went into the weekend, when at times it was unclear if they would even make it to the grid.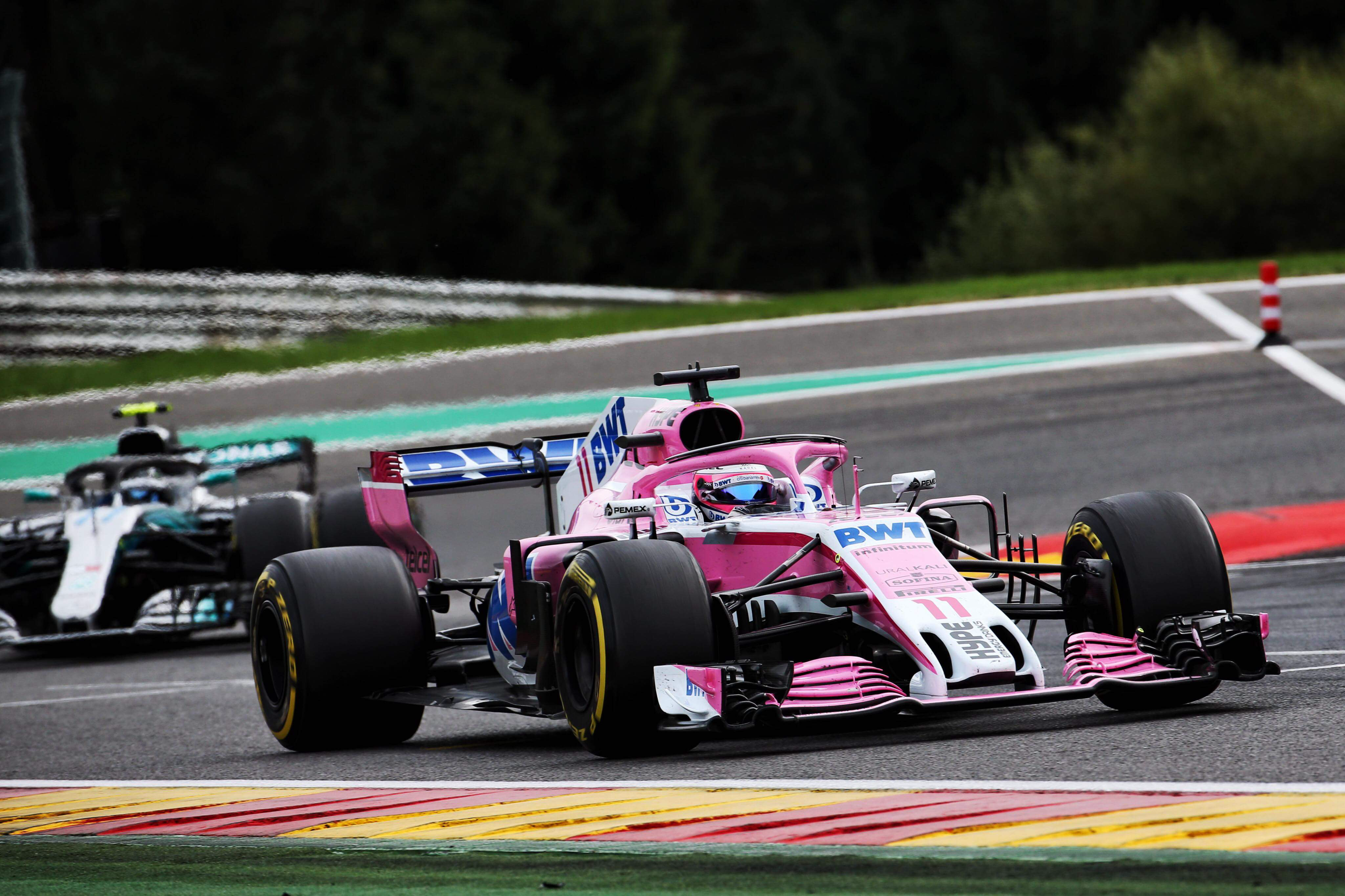 So, that of course brought an end to the short-lived points battle between Williams and Force India, with Perez and Ocon gaining 18 points between them, to put the team comfortably ahead of Williams with their miserable 4 point total.
But with Force India now just one point shy of Sauber, there's another battle on the horizon for the next race. Will Monza see them climb another rung on the ladder? Once again, time will tell, but expect Sauber to put up a bit more of a fight.