Well, we are coming to the end of this year's championship, and for the first time since 2019 we head to Spain! Another twist is that for the first time since 2009 the event will be an all-tarmac event. This will at least mean that Seb Ogier won't have to sweep the road clear of gravel. He and his teammate Elfyn will continue their battle for this seasons Drivers World Championship on the super smooth roads of Spain. If the Welshman wins in Spain, then he will take the fight to the finale at Rally Monza. However, if Seb scores six or more points than Elfyn, then the Frenchman will take his eighth title in his final season.
Let's take a look at the stages facing them all. 280km over the seventeen stages. The conditions will remain pretty consistent throughout the weekend with sunny weather forecast for the whole weekend.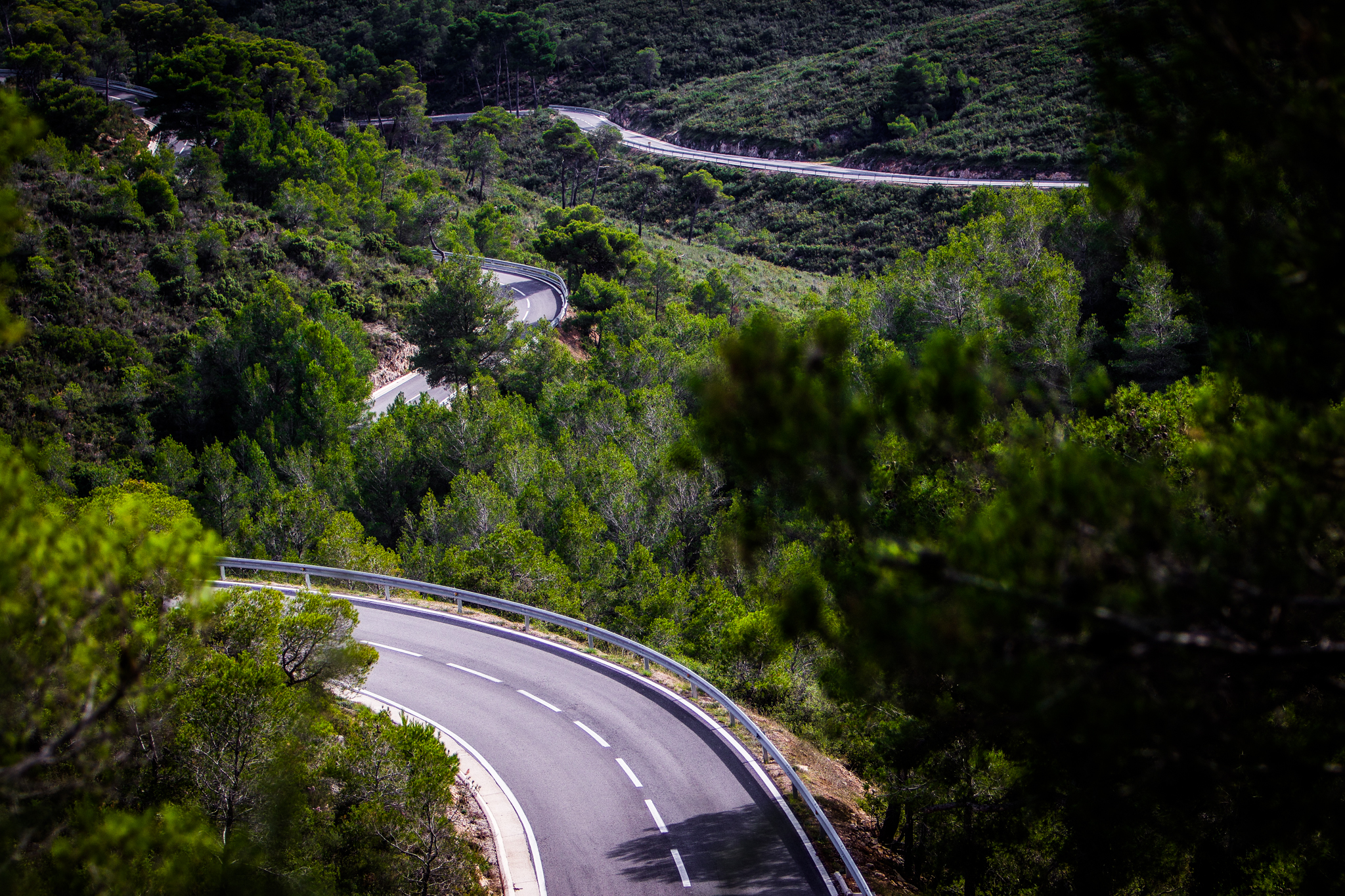 Rally de España opens with shakedown on the morning of Thursday 14 October, followed by the ceremonial start near the Salou-based service park.
Friday's six-stage itinerary features two runs of Vilaplana (20.00km), La Granadella (21.80km) and Riba – roja (14.21km).
Saturday is the longest day of the rally, with two loops of Savallà (14.08km), Querol – Les Pobles (19.17km) and El Montmell (24.40km) followed by a short street stage in the heart of Salou (2.24km).
Santa Marina (9.10km) and Riudecanyes (16.35km) close the event on Sunday, with the second pass of the latter stage forming the event's Power Stage.
RallyRACC Catalunya-Costa Daurada itinerary:
Friday October 15
SS1 Vilaplana 1 20.00km (12.42 miles) 0843
SS2 La Granadella 1 21.80km (13.38 miles) 1021
SS3 Riba-roja 1 14.21km (8.72 miles) 1142
Service Port Aventura 1317
SS4 Vilaplana 2 20.00km (12.42 miles) 1500
SS5 La Granadella 2 21.80km (13.38 miles) 1638
SS6 Riba-roja 2 14.21km (8.72 miles) 1759
Service Port Aventura 1949
Saturday October 16
SS7 Savallà 1 14.08km (8.74 miles) 0844
SS8 Querol-Les Pobles 1 19.17km (11.91 miles) 0937
SS9 El Montmell 1 24.40km (15.15 miles) 1038
Service Port Aventura 1200
SS10 Savallà 2 14.08km (8.74 miles) 1414
SS11 Querol-Les Pobles 2 19.17km (11.91 miles) 1507
SS12 El Montmell 2 24.40km (15.15 miles) 1608
SS13 Salou 2.24km (1.39 miles) 1800
Service Port Aventura 1820
Sunday October 17
SS14 Santa Marina 1 9.10km (5.65 miles) 0700
SS15 Riudecanyes 1 16.35 km (10.15 miles) 0808
Service Port Aventura 0854
SS16 Santa Marina 2 9.10km (5.65 miles) 1029
SS17 Riudecanyes 2 16.35 km (10.15 miles) 1218
Now, let's hear from the drivers.
Toyota Gazoo Racing WRT
Sébastien Ogier
"I'm really looking forward to Spain and to being back on asphalt again. It will be nice to have all three days of the rally on asphalt because those roads are really fun to drive. Also, for us it will good to not be sweeping gravel on the first day of the rally like we have been doing for much of the season. We are still in a strong position for the championship. Spain will be the first realistic chance to claim the title and I know what I need to do to make it happen. When I have the chance to win, I try to fight for it, and this will be the most simple way to achieve our goal."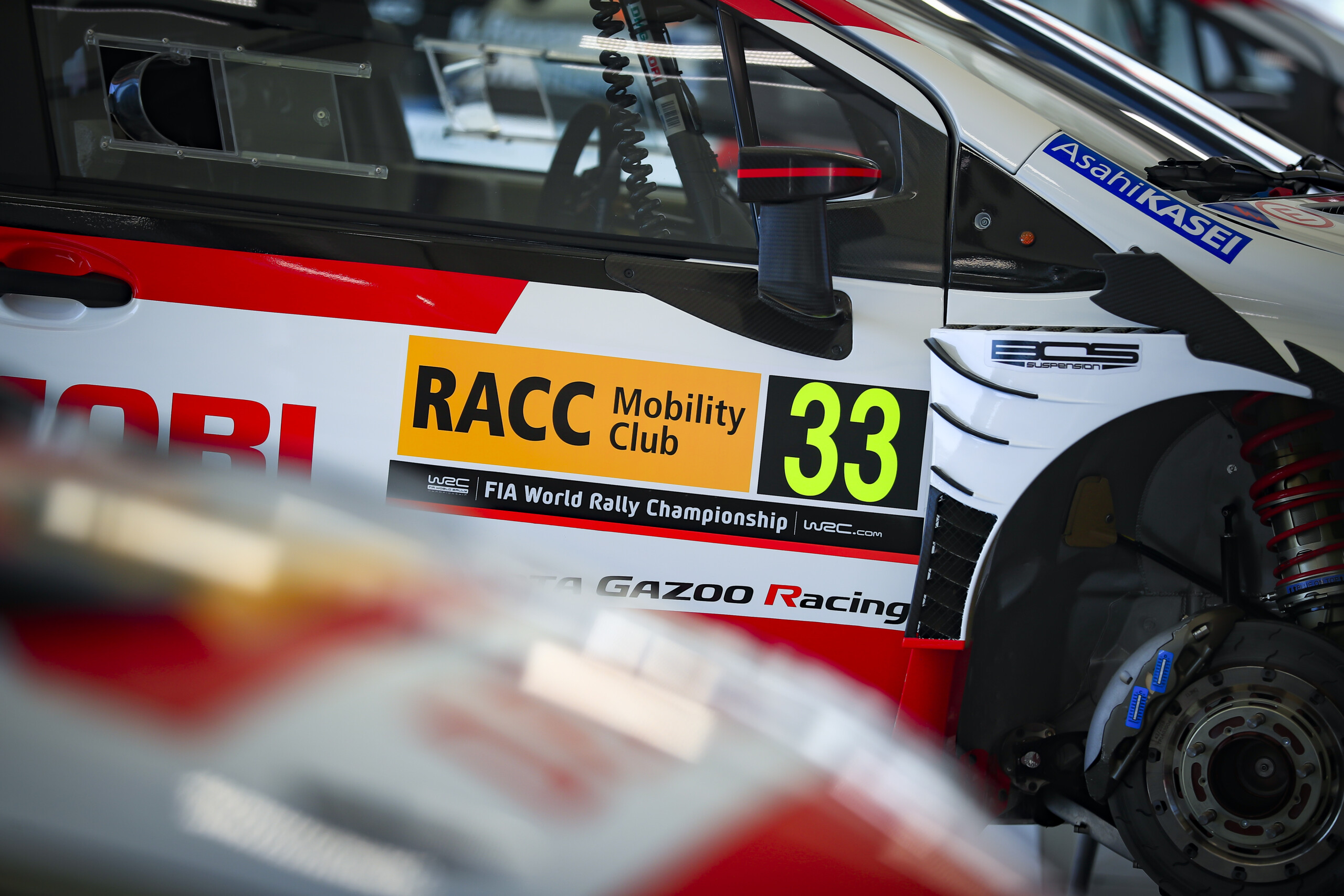 Elfyn Evans
"The win on Rally Finland was a great result for us. The drivers' title is still a long shot for us but once more we'll be giving our best in Spain and trying to get the best possible result there. The asphalt roads in Spain are really fantastic to drive, so I'm looking forward to competing on an all-asphalt event this time around. So far whenever I've driven the Yaris WRC on asphalt, the surface has usually been quite dirty or provided very low grip, so I'm excited to drive the higher-grip roads in Spain in this car. That said, at this time of year the weather is never guaranteed to be dry even in Spain. If it does rain, as we've seen in previous years, it can still be quite a tricky and demanding event."
Kalle Rovanperä
"I have driven in Spain twice before in WRC 2 and I always liked the days on asphalt there, so for me it's a positive thing that it will be a full asphalt rally again. If the weather is good then it's a really nice event. The roads are really fast and flowing and a bit different to the other rounds we normally do on asphalt. It's more like circuit driving and you need to be really precise, but when you get it right then it's really enjoyable. The characteristics were quite different in Ypres but there I had a good feeling in the car in asphalt specification, and I hope we can have that again in Spain and fight for a good result for ourselves and the team."
Hyundai Motorsport
Thierry Neuville
"When I first participated in Rally de España it was a full tarmac event and now we are back to that profile after a few years of mixed terrain. I'm looking forward to tackling some of the famous stages we have seen in the past. It is a rally I like; the nice flowing roads are really good fun to drive with these WRC cars. It is more of a circuit-style of driving, so you need to be clean and efficient, taking care not to slide too much. You also need good pace notes to rely on to be fast, as it is difficult to make a big difference in the gaps on these types of roads."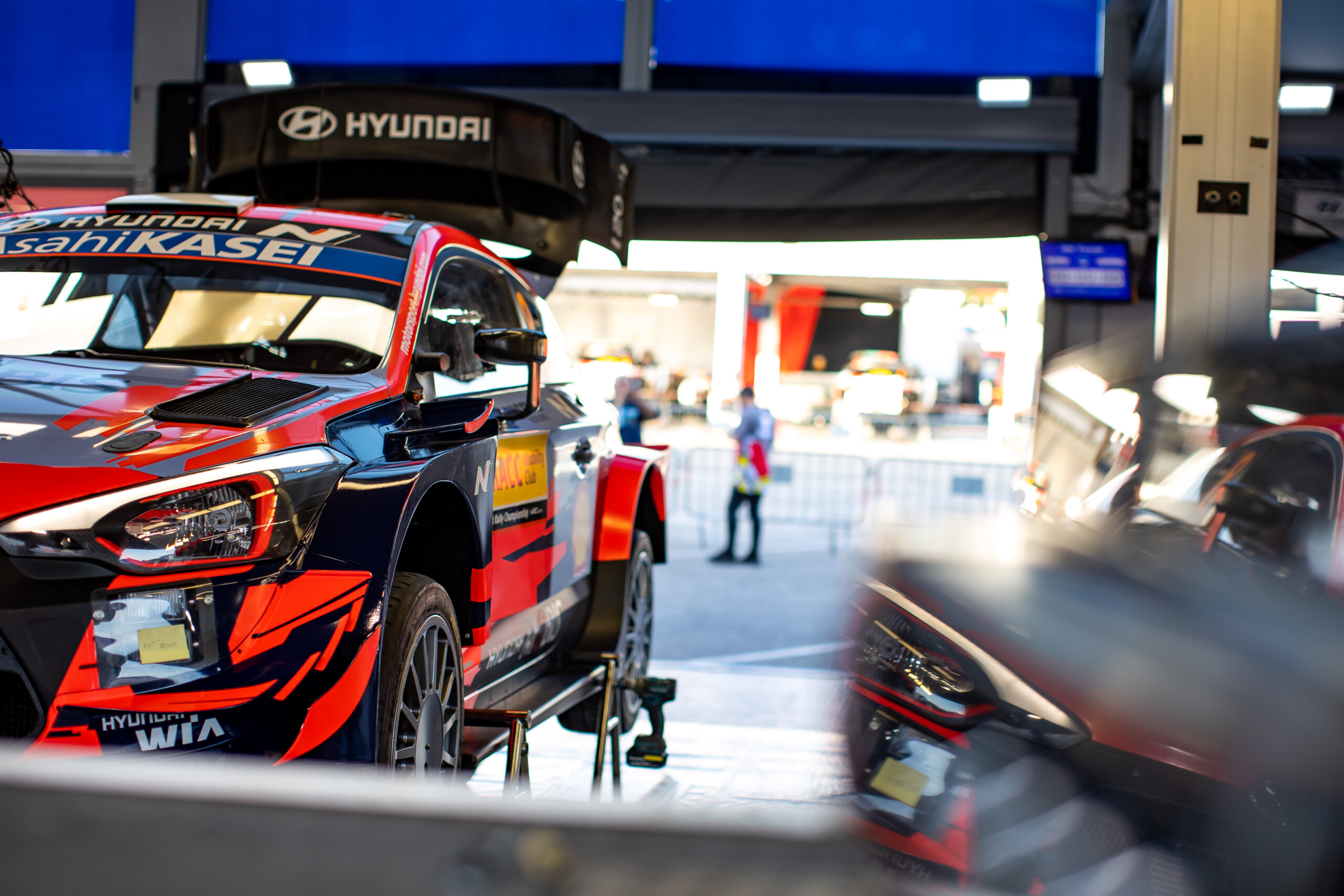 Ott Tänak
"It has been a while since we've had three days of tarmac competition at Rally de España. It is a very fast event and one that I really enjoy. The roads require pure, clean driving – the routes in the forest are quite smooth with not many cuts and the weather is consistent there, which makes it an enjoyable event for me. After two consecutive podium finishes, it would be nice to secure a hat-trick in Spain as we aim for a strong finish to this season."
Dani Sordo
"I am really happy to be back driving in Spain after two years without a rally in my home country. I'm looking forward to the challenge of a full tarmac event; I'm hoping the weather will be nice and that we will have a lot of fans there as well. You need to have a really good car set-up and be confident – then, you enjoy the rally a lot. If you have a car that is understeering and not working very well, you won't be happy. I can't wait to be back at Rally de España."
Jari Huttunen
"I'm looking forward to the return of tarmac next weekend after our victory in Ypres Rally Belgium. We were able to find a good confidence and rhythm with the Hyundai i20 N Rally2 on those roads which we hope will put us on the front foot in Spain. Finland didn't quite go our way from the start of the rally, so the target is to perform well from the very first stage."
Teemu Suninen
"I'm looking forward to Rally de España with the Hyundai i20 N Rally2. Spain has been one of my all-time favourite rallies. At the same time, it's the best event to feel the balance of the new car on tarmac because of the long curves. There are a lot of new stages in the rally this year, and therefore the pace notes will play an important role next weekend."
M-Sport Ford WRT
Gus Greensmith
"Spain's a beautiful event with very smooth, fast and flowing Tarmac roads which is always a pleasure to drive in these cars. It's something that seems to have always suited the Fiesta in the past so we know that it should be much stronger than in Finland and we're hoping for a good result as a team."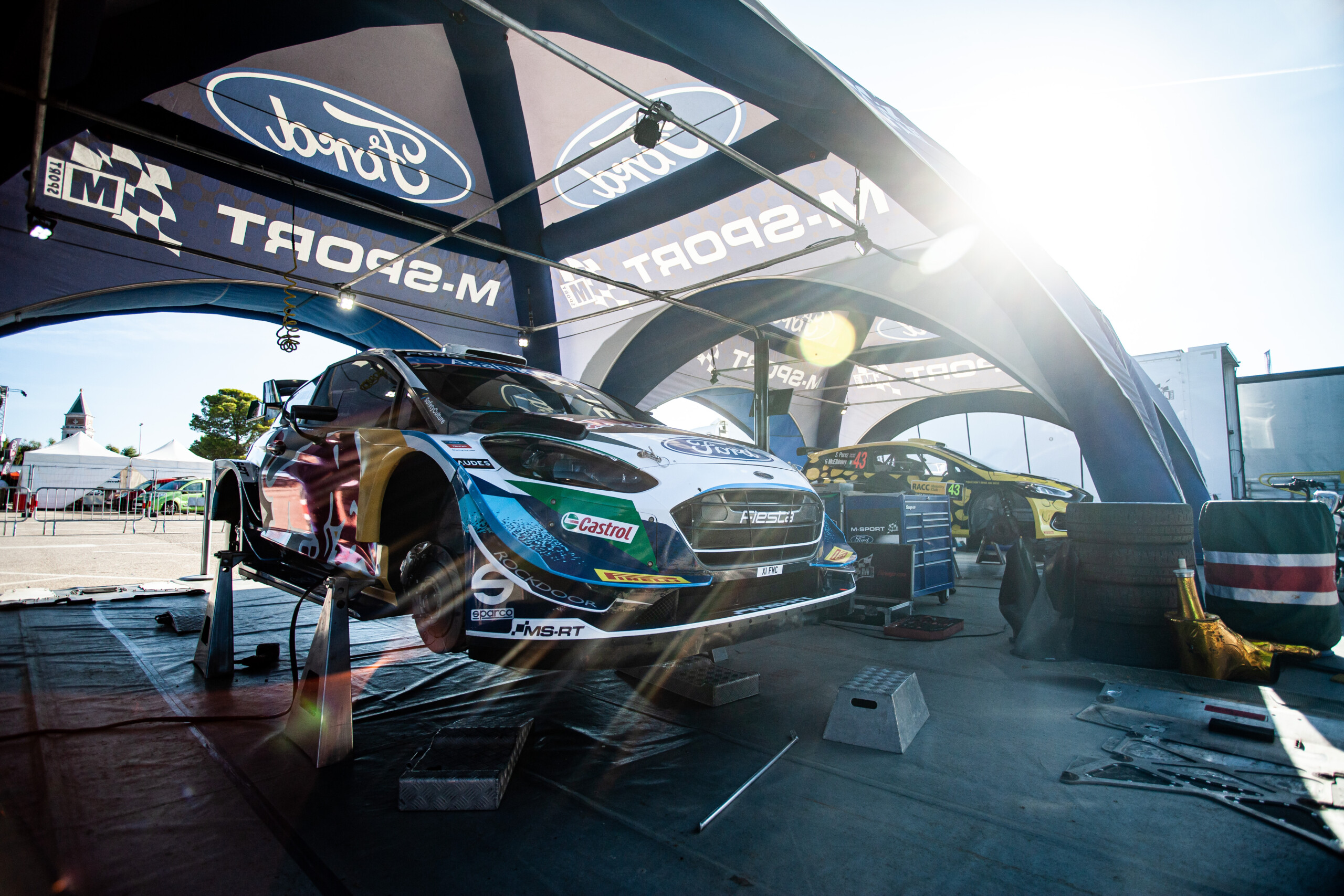 Adrien Fourmaux
"I am really happy to be back in Spain, I was there two years ago in the Fiesta Rally2 and have some good experience on this event. I really like this Tarmac event which is quite interesting with the lines you need for the corners. It's quite a grippy event and my second event with Alex so we still want to improve our pace together.
"We want to have a good result we know the car is really good on Tarmac and want to able to fight with the rest of the guys."
Seb Perez
"Really excited for Catalunya this weekend, it is going to be really good. My circuit knowledge should help with the gravel stuff, obviously the cuts are going to be a bit of a challenge. Hopefully I get my head around them and use them to my advantage, it's going to be exciting as my first WRC round.
"I've done plenty events in the Fiesta Rally2 now so I'm looking forward to a couple of days of good rallying."
Well, we are set then for an amazing Rally Spain. Elfyn and Scott do need to win this weekend to take the title battle to the final round. There can be no sitting back and hoping that second place will do the job. I don't think that Seb and Julien can count their chickens either. It's not a foregone conclusion that they will win either. Their teammates are very quick on tarmac. Then there's the Hyundai challengers. Ott won the title for Toyota in 2019, but it was Thierry Neuville who took victory for Hyundai that year. Perhaps either of them could also challenge for the win and that could bring extra spice to the championship, if they are ahead of either Seb or Elfyn.
Shakedown starts in the morning, and it will be interesting to see who has dialled their car in in their pre-event test, as they may the one leading at the end of day one. Pop back on Friday for my Day One report.