Until recently, Lando Norris was a name relatively unknown outside of junior categories. This is all set to change.
The seventeen year old is no stranger to success. Bursting onto the scene in 2014, he finished a respectable third in the Ginetta Junior Championship, taking four wins from twenty races. Norris had his first taste of success the following year at the 2015 MSA Formula Championship, where he took the title by sheer consistency. Last year, he enjoyed a similar run of success, dominating the 2016 Eurocup Formula Renault 2.0 championship as a rookie. It was a strong showing for Norris and a clear indication of his potential as he took six poles and five wins from seven rounds. He commanded the 2016 Formula Renault 2.0 NEC Championship, taking an impressive ten poles and six wins. Norris also won the 2016 Toyota Racing series in a domineering fashion, his closest rival a massive 135 points away.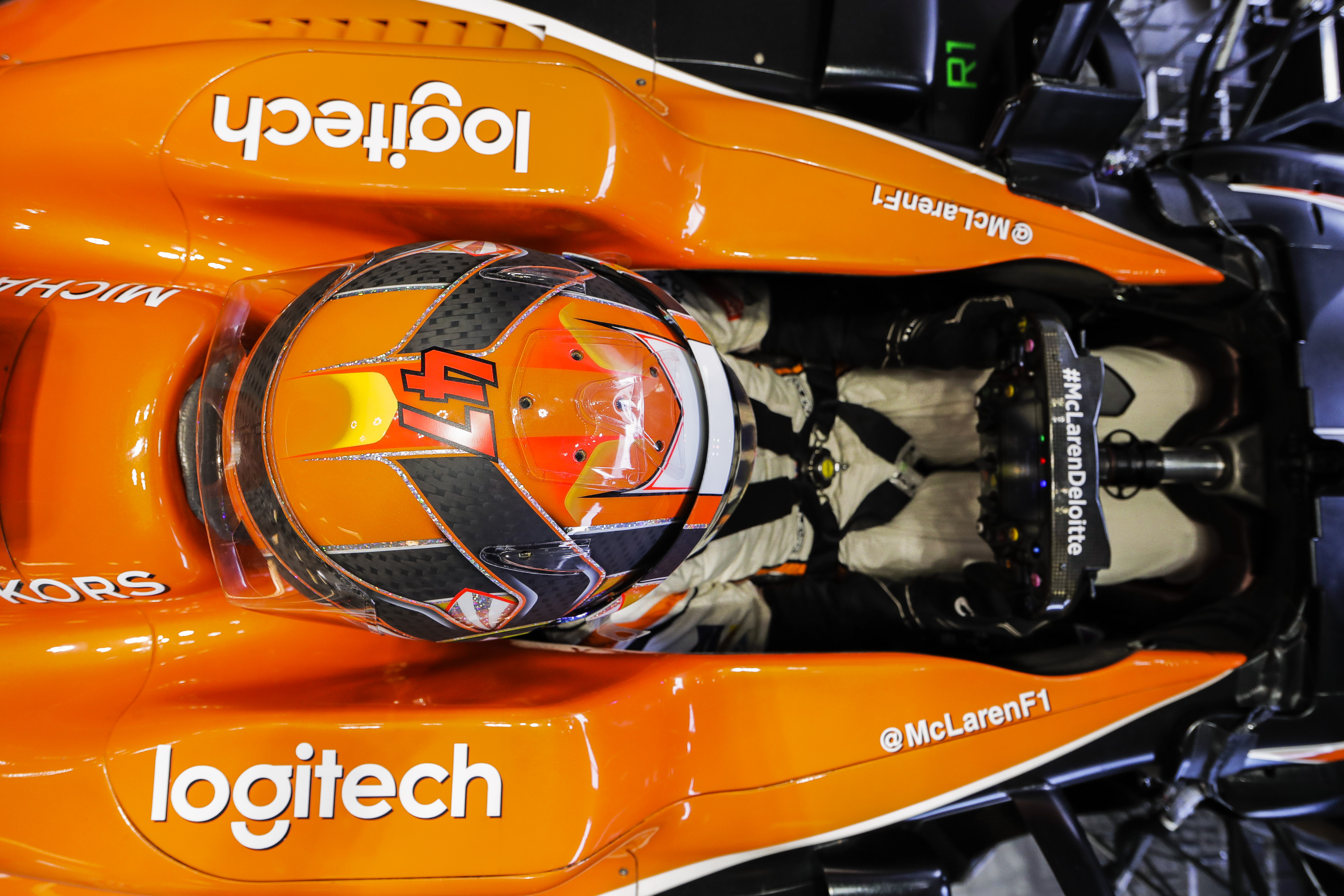 His success last year caught the eye of one of Formula One's most successful manufacturers. In February 2017, McLaren announced that Norris was joining it's Young Driver Programme in wake of Stoffel Vandoorne's graduation into the racing seat. It seemed like a good match. McLaren seemed the perfect choice to nurture Norris's career through junior categories, having done so with Lewis Hamilton and Stoffel Vandoorne to great success.

Norris moved into the Formula 3 European Championship with Carlin in 2017. He faced tough competition from the might of Prema, the defending champions and Maximilian Günther, the runner up to Lance Stroll in 2016. Norris's career in Formula Three got off to a strong start. He secured pole and the win in the opening race at Silverstone. However, in the second race, his Achilles heel became evident. He was slow off the start, hindered by the damp track and lost positions, finishing ninth. Norris's bad luck with starts continued in the third race of the round and he was unable to challenge Günther and Callum Ilott ahead.

In Monza, however, he returned to his winning ways, scooping a win and two second place finishes in the three rounds. In Pau, Norris continued to look strong, taking two pole positions. However, he was unable to convert these into race wins. In the second race, he was jumped at the start by Günther and in the third race, he led comfortably, his poor start jinx was seemingly behind him until a front-suspension failure pitched him into the barriers.Again, in Hungary, Norris was plagued by bad starts. He lost positions in the races and only scored one podium finish. At the Norisring, Norris showcased his hunger to win by starting in a lowly fourth and hunting down his rivals to secure his third win in the championship.

Norris seemed unbeatable at Spa. He snatched two pole positions, taking a light to flag victory in the first race. His demons of a bad start seemed forgotten, even when he came under pressure from Ilott. The second race, however, saw the youngster swamped by his competitors, eventually picking up suspension and bodywork damage that ruled him out of the race. He seemed to put that disappointment behind him in the third race of the round. Starting in fourth, Norris surged through his rivals with ease, seemingly motivated by his failure in race two. He showcased some excellent overtaking manoeuvres, securing his fifth win of the season. Norris's performance in Monza showed what he was capable of, that he could produce results and he wasn't afraid of reaching the top.

Norris tested for McLaren in Hungary earlier this week, collecting the prize for winning the 2016 McLaren Autosport BRDC award. In previous years, familiar names such as Jenson Button and Paul di Resta have won the award, taking place in testing in older machinery. Interestingly, Norris was able to drive the most current car, showing how much faith McLaren already had in the teenager. He did not disappoint either. Norris completed a sensational run in which he closely challenged the two Ferraris of Sebastian Vettel and Kimi Räikkönen for the top spot. Clocking 91 laps, Norris treated Formula One to a mastershow as he produced a fantastic lap of 1.17.385, just 0.271 seconds off the pace of Vettel's Ferrari. Norris also proved invaluable to the McLaren team as he gathered valuable aero data, long-run pace and set up adjustments. Éric Boullier in particular, was singing his praises at the end of the test. Norris showed that he could get to grips with the mechanics of a Formula One car and that he was a force to be reckoned with.

So could we see Norris in Formula One anytime soon? Norris certainly has the potential to be a contender for the McLaren seat in a few years time. Fernando Alonso's contract is due to expire at the end of this season and seeing Norris's raw pace and ease with the controls of the McLaren could certainly make him a strong contender to stand alongside Vandoorne. His strength in Formula Three, a series that has produced many F1 drivers in recent years, coupled with his exceptional testing certainly have made McLaren take notice. They seem to be the perfect fit for Norris, being a team with an extensive driver's academy who have moulded Lewis Hamilton and Kevin Magnussen into F1 drivers, both of whom still compete in the Championship today.

Norris currently lies in second position in the Formula Three Championship. The strong showings in Formula Three show that Norris has something special. He is performing well in the face of tough competition. Norris is still inconsistent at times, particularly in his race starts but he seems to be overcoming his demons. And as Lance Stroll and Antonio Giovinazzi show, drivers don't often come into Formula One polished. If Lando Norris does manage to make it into Formula One, he is likely he will be the same to begin with. Fortunately, for Norris, McLaren are a team that are patient and allows their junior drivers to develop at their own pace. This is clear from Vandoorne's recent performances, blossoming after a shaky start at the wheel of the McLaren.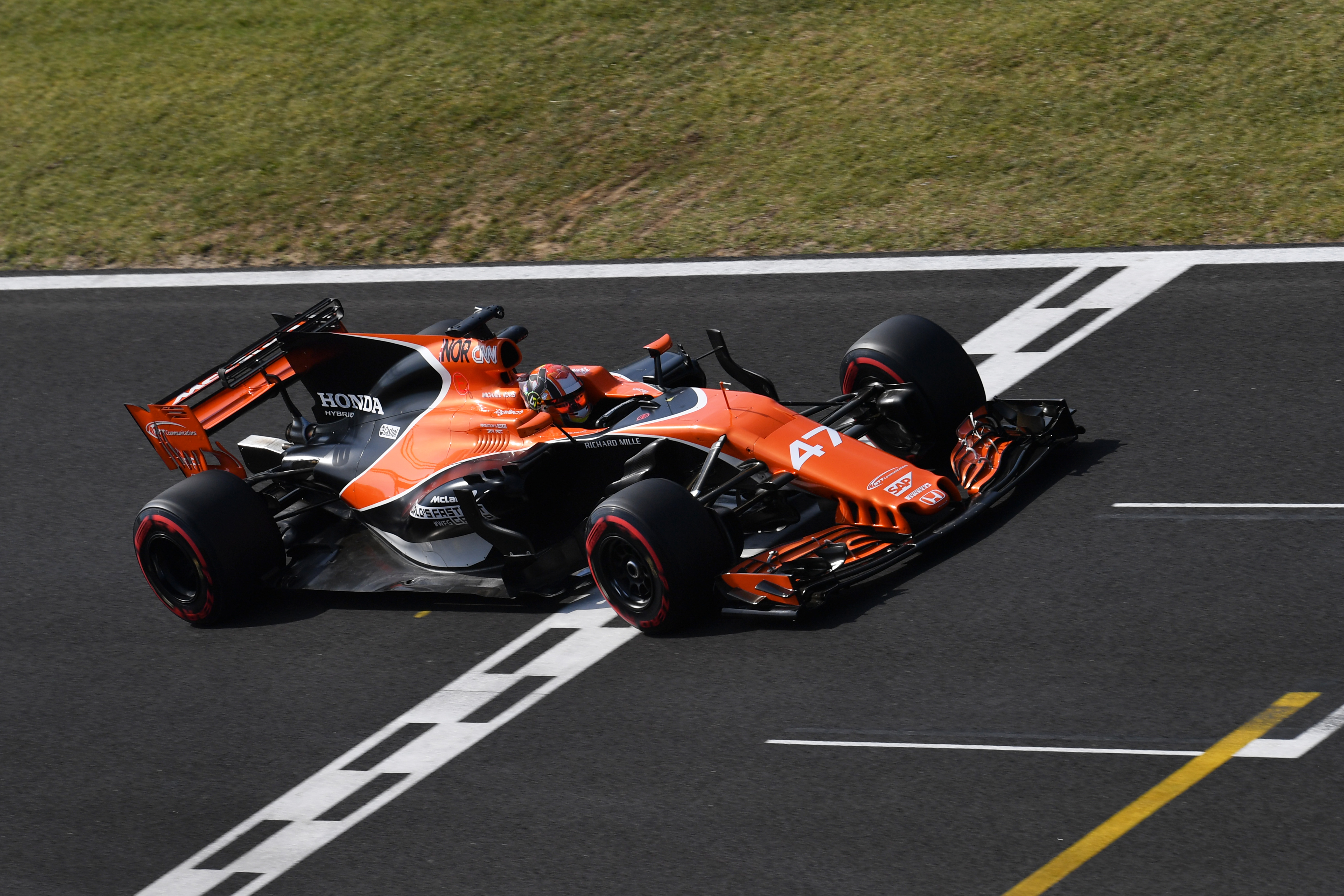 It seems unlikely however, that with Alonso's departure, that Norris would be filling the vacant seat next year. Although, Norris could potentially acquire enough points for a 2017 FIA Super Licence next season and he would be eligible later this year when he turns 18, McLaren may not want to take on another rookie driver so soon after working to develop Vandoorne's ability. McLaren may desire a bigger name and a more experienced driver to work alongside the team for the 2018 season, one that could potentially bring in more sponsorship deals. They may bring Jenson Button back for a season and send Norris to Formula Two or another series, in a situation similar to Vandoorne's, to hone the teenager's race craft and prepare him for Formula One. His status also depends on how successful the Formula Three season is for him. He needs to showcase his talents and prove to McLaren that he is a winner in all aspects and worthy of taking Alonso's position away. His status as a British driver, and one that could follow in the footsteps of Lewis Hamilton could certainly improve his prospects of driving for McLaren in later years. Norris is capable of producing results when qualifying doesn't go well for him and he is experienced at carving his way through the field to reach the top step. It's a hunger that undoubtedly, would be welcomed in Formula One.

It still remains to be seen what will happen next year at McLaren. It is dependent on Norris's results and whether McLaren are ready to take a chance on a driver from Formula Three, as Toro Rosso and Williams did before them. Norris has proved so far that he is a diamond in the rough. He can produce sensational results both in his own series and in F1 testing, and he has the drive and hunger to succeed. The way he conducted himself within the test shows clear maturity and work ethic, factors that are critical to success in Formula One. There are elements of his driving that could be improved, but these can be honed as he continues to develop in his career. If McLaren are willing to shape him into the driver they need, he could well be a commanding force in years to come.
All images courtesy of McLaren.