Romain Grosjean is to join Dale Coyne Racing for the 2021 IndyCar season. The French driver will make his debut with the Rick Ware entry and will race in all 13 road and street races.
This heralds a remarkable comeback narrative after being dropped from the Haas F1 team alongside teammate Kevin Magnussen. There were question marks looming as to whether Grosjean may altogether retire from racing after a near-fatal high-speed accident at the Bahrain Grand Prix left him with multiple degree burns, broken ribs and a dented confidence.
"It was never an option," Grosjean said, concerning any doubts following the Bahrain accident. "I felt like I wanted to go back racing."
The soon-to-be rookie has no qualms about returning to top tier racing, excited about the prospect of a return to competitiveness.
"What I want is to be happy and enjoy my time in racing," Grosjean said during his Twitch stream, suggesting there is a pathway to longevity in the American single seater series: "And if I do, I would stay longer for sure. And if things don't go to plan, I would come back to Europe but I think its going to be great."
During Dale Coyne Racing's official press conference Romain stated he had been in early contact with the American outfit: "I got in touch with Dale last year before Imola and I really felt that they were enthusiastic about getting me on board. I've been watching the races, the series looks super competitive, the cars look fun to drive."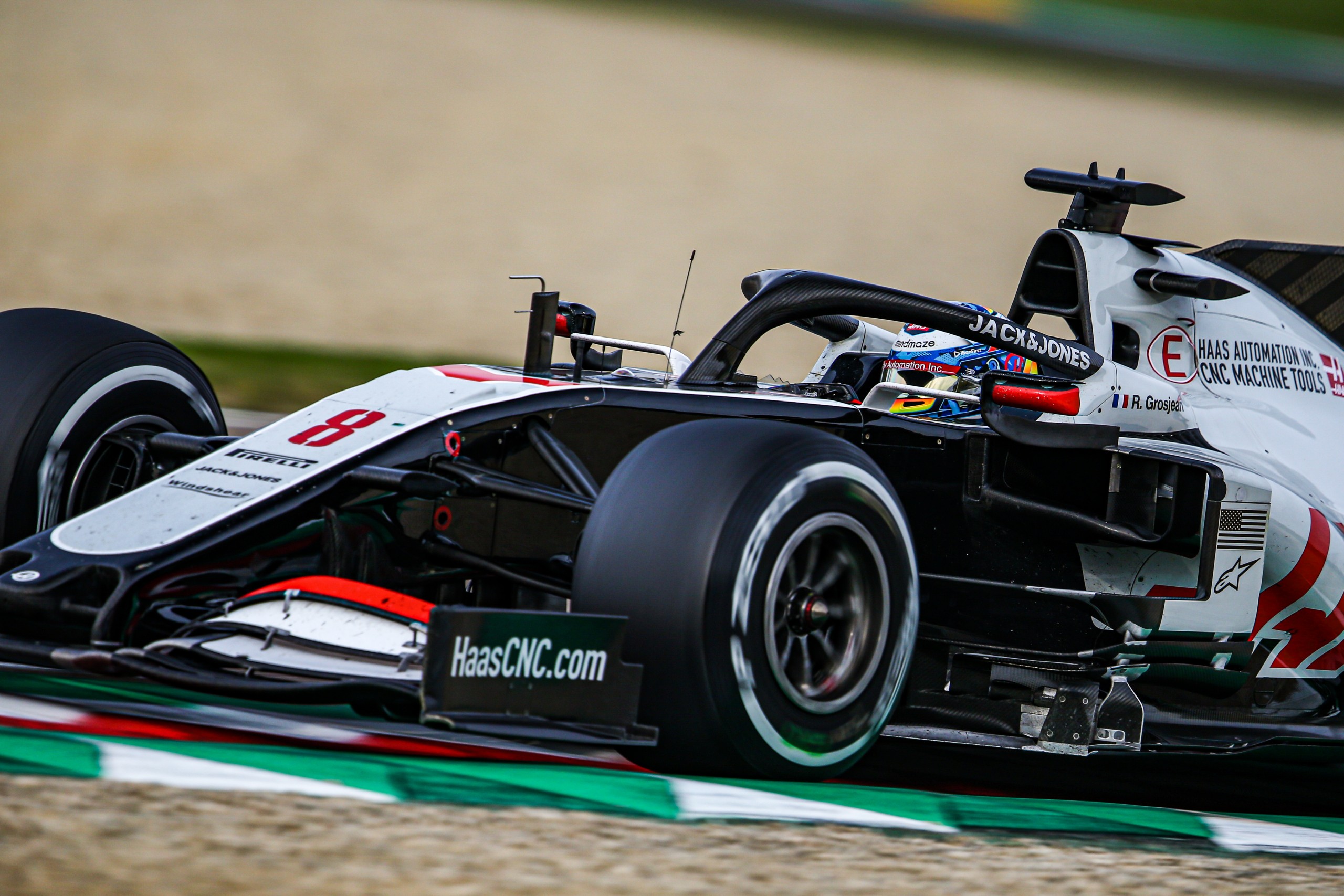 Santino Ferrucci, who drove the #18 Dale Coyne Racing with Vasser-Sullivan Honda, left the series for the NASCAR Xfinity Series to compete for Sam Hunt Racing, and Alex Palou, who drove the #55 Dale Coyne Racing with Team Goh Honda, left the team to replace Felix Rosenqvist at Chip Ganassi Racing. Grosjean will be teammates with Ed Jones who will replace Ferrucci in the #18 Vasser-Sullivan Honda.
Grosjean will join Alexander Rossi, Marcus Ericsson, Takuma Sato and Sebastien Bourdais as the ex-Formula 1 drivers on the 2021 grid.
Achieving a respectable 10 podiums, 391 career points and a fastest lap in his time in F1, he will be looking to add to his list of achievements, aiming to get up to speed as soon as possible.
On the subject of his injuries Grosjean was in optimistic spirits: "It's going okay. My left hand is still quite marked but it's uglier than it is bad I will say. It's all working well, the left-hand ligament was pulled away so I've had surgery."
He will get his first test in his new machinery on the 22nd February at Barber Motorsport Park. There are reservations whether he will be fully fit by that point but he iterated it is not long away.
"The first test is the 22nd of February. I may not be 100% but [I will be] good enough to do well. By race one I am going to be ready and I'm not going to worry about it. I have been in the gym. It was a difficult call for the doctor but we knew there were more risks of delaying the healing. With the season postponed a little bit it all played into my hand, if I can use the play on words."
French racing drivers have had a good open wheel record in the United States. Sebastien Bourdais holds the most consecutive IndyCar championships 2004-2007 (4) while Simon Pagenaud is the last European to win the championship in 2016.
With a sporting comeback story such as this, this will hopefully give fans who were still reluctant to follow the IndyCar series more reason than not.