Before the race began, Leclerc had issues on his lap to the grid. Finally making it back to his garage, it was a race to discover and fix the problem before the pitlane closed. This, however, was not possible.
After several messages between the FIA and Ferrari, the car was not able to start the race due to a failure of the left drive shaft. This was more heartbreak for the Monégasque, who has never finished a race in Monaco after getting DNFs in both 2018 and 2019 and in 2017 with Formula 2.
Because of this there was some question over whether the grid would be shuffled up. The FIA quickly decided, though, to keep everyone in the grid positions they qualified in. This meant that, for the first time since David Coulthard in 2001, nobody would start in pole position at Monaco.
Bottas then had a clean track on the inside to start with only Verstappen on the dirty side, leaving a potential for carnage at the start of the race.
Lights out and Bottas had a better start, but this was shut down by Verstappen before Turn 1. The rest of the pack got away cleanly, which is unusual for Monaco.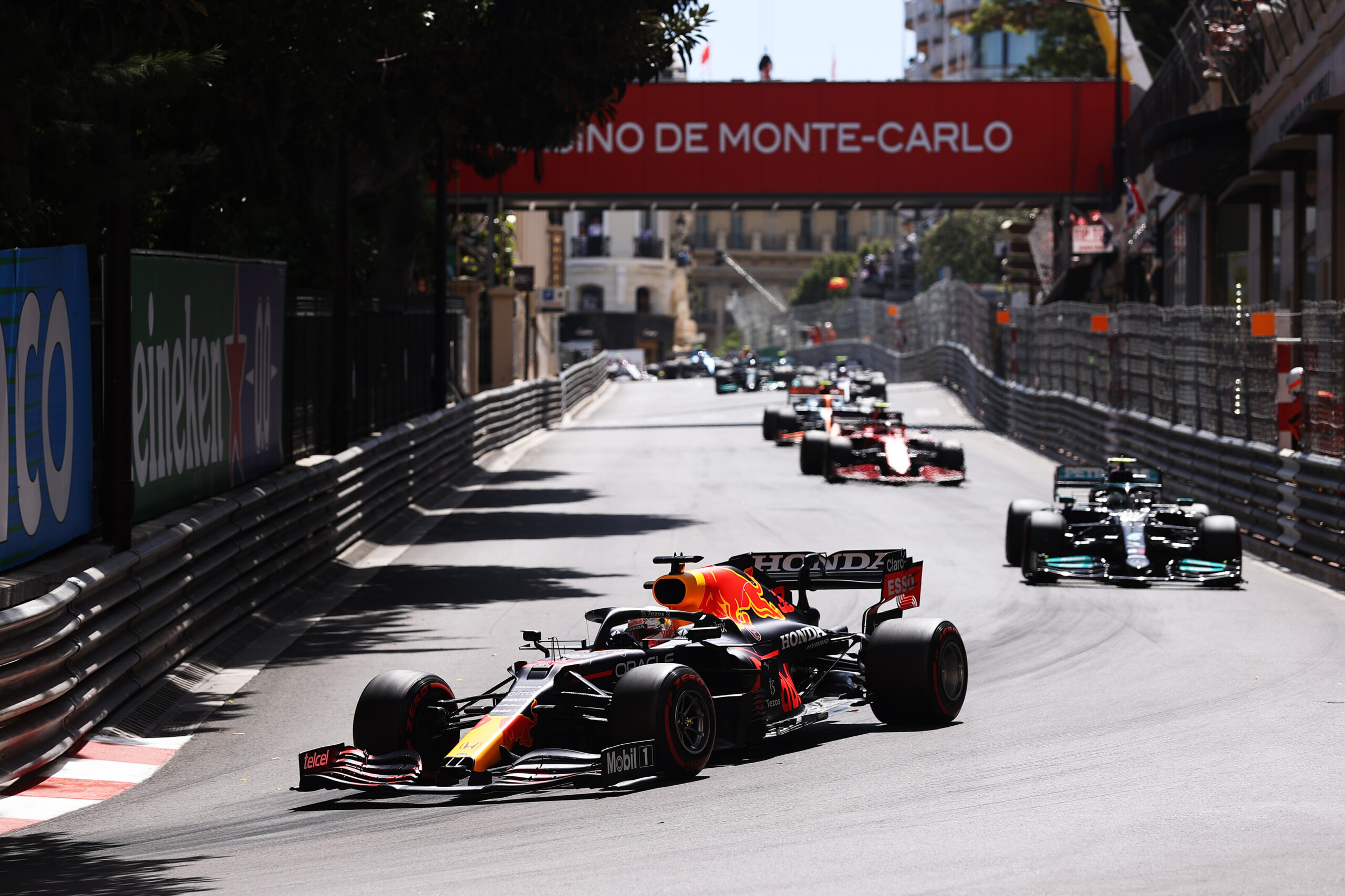 From there it was a relatively straight forward race before the pitstops. On lap 24, Hamilton was the first to pit in an attempt to undercut Gasly. However, it didn't work on this occasion.
Bottas pitted on the next lap and drama unfolded as the wheel nut on the front right was machined off and the wheel became stuck on the car. Initially it looked as if they may be able to get it off, but this was to be the end of his race.
This created a huge opportunity for Red Bull and Verstappen. Some excellent team play by Red Bull meant that Perez had opened up a gap on Hamilton, Gasly and Vettel to be able to pit without losing too many positions. Bono had to break the news to an already very annoyed Hamilton that he had lost a further position to Perez as a result.
With 20 laps to go, Lando Norris started to complain about his tyres as Perez began to catch him at nearly one second per lap. However, as is normal around Monaco, it is very difficult to overtake and Norris managed to hold off Perez for the final podium position.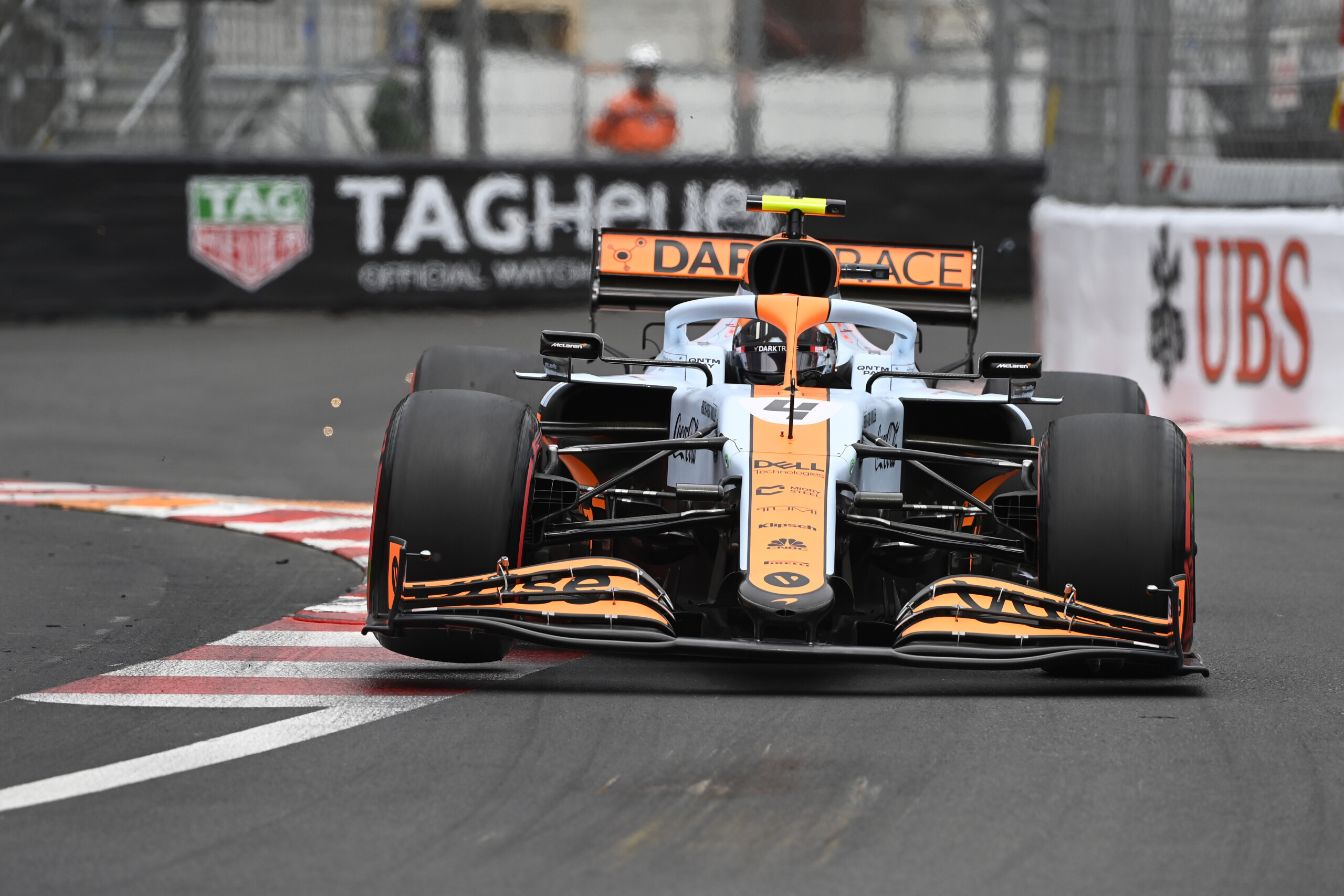 Having accepted his position on the track, Hamilton pitted for soft tyres to fight for the fastest lap point. This was not as simple as it seemed, as he had to let Verstappen lap him before charging for fastest lap. He did eventually get the extra point, a consolation prize after a not-so-successful weekend. This point, whilst not important now, could become crucial in the last stages of the season.
Finally, after a very dominant performance, Max Verstappen won the Monaco Grand Prox. He broke his Monaco 'curse' by making it onto the podium for the first time. Sainz followed in P2 with Norris in P3. This was one of the happiest podiums in Formula 1, with all drivers excited to be there. It also gave the fans a great Sainz and Norris reunion which everyone has been wanting since Sainz moved to Ferrari.
Vettel got a well deserved driver of the day vote after a great performance, gaining two places in the race and making a great move on Gasly when he came out of the pits to secure him P5.
Due to his win Verstappen now leads the driver championship, which is the first time since Australia 2013 that it has been led by someone other than a Mercedes driver or Vettel. This is also the first time Red Bull have led the constructor's championship since 2013.