Marcus Ericsson won this Sunday's Indy 500, capping off Ganassi's dominant display throughout the Month of May. Ericsson held off Pato O'Ward in a two-lap shootout to win his first Indy 500 and Chip Ganassi's first Indy 500 win in 10 years on Sunday. He had a three second lead over O'Ward with less than 10 laps to go but Ericsson's teammate Jimmie Johnson crashed in turn two with six laps to go, bringing out the caution before IndyCar red flagged the race.
In the two-lap shootout that followed, Ericsson snaked around the track before O'Ward dived to the outside of him in turn one on the final lap but was unable to make the pass as Ericsson powered on before the race ended under caution came as Sage Karam crashed as Ericsson entered turn three, securing Ericsson the win.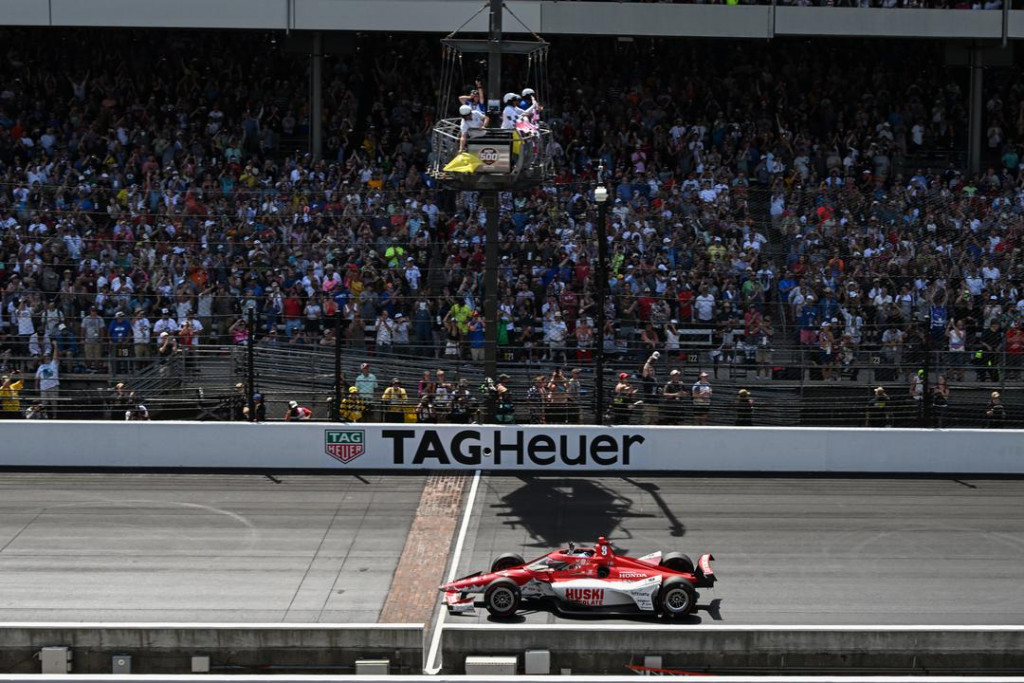 In victory lane Ericsson said: "I knew the Huski Chocolate car was fast enough, but it was still hard. I had to do everything there at the end to keep him behind. I can't believe it. I'm so happy."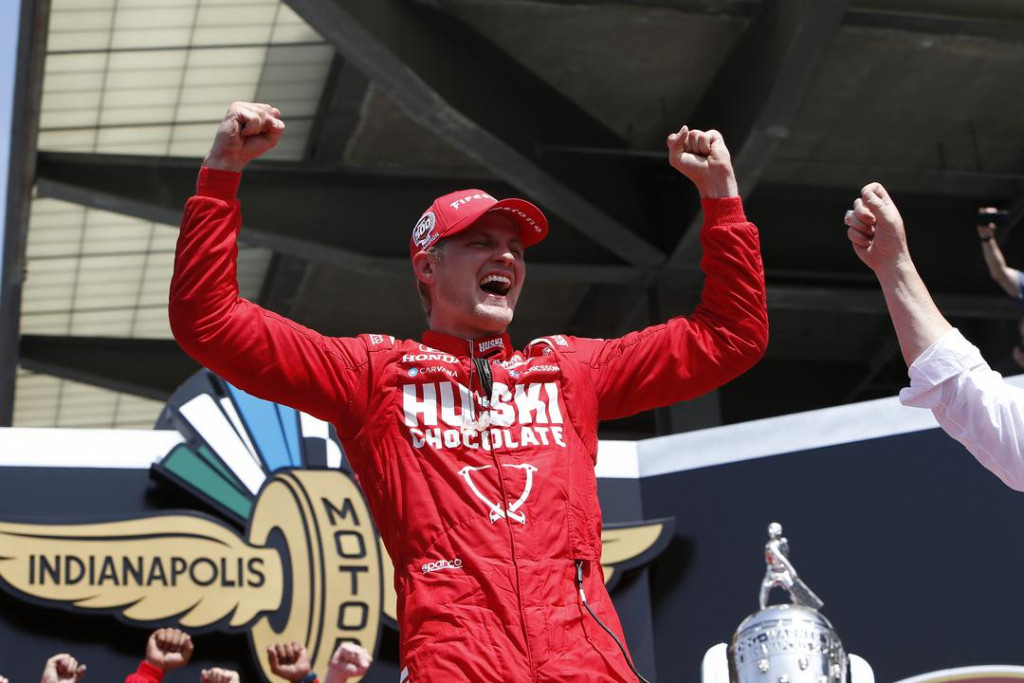 Polesitter and Chip Ganassi Racing teammate Scott Dixon had controlled much of the race leading for 95 laps, and seemed set to challenge for his second Indy 500 win at the end but a speeding penalty on his final pit stop devastatingly cost him the chance. Dixon said: "It's heartbreaking to be honest."
This was Ericsson's third IndyCar career win and his first oval win. it moves him from eighth to first in the points standings after the double points that was on offer. It was only the second time in history that a Swedish driver has won the Indy 500, the first being Kenny Brack in 1999.
Ericsson, nicknamed "The Sneaky Swede", was under the radar for many but during practice, Ericsson's car looked very strong and was hooked up to the race track. Ericsson said he was very confident with the car he had and believed he could indeed win this year's Indy 500.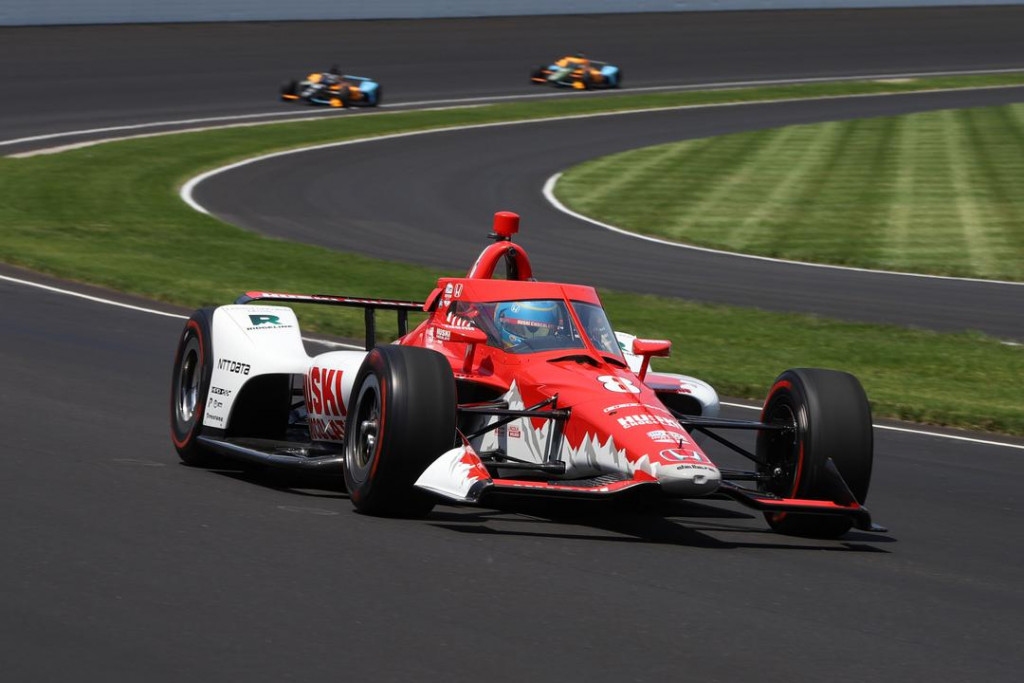 His Chip Ganassi Racing teammate Tony Kanaan, the 2013 Indy 500 winner, ran inside the top five in the latter stages of the race and held onto his third place in the two-lap shootout splitting O'Ward and Felix Rosenqvist who finished second and fourth in what was a fantastic showing by the Arrow McLaren SP drivers.
The race was tough as it was a hot race track and was windy throughout the race, making it tricky for the drivers. Turn two proved to be hazardous as usual with many cars crashing into the turn two wall after getting loose and spinning out. Three and four-wide action in the midfield on restarts was common but two wide through any turns closer to the front was rare. Out front, it was the likes of Dixon, Álex Palou, Conor Daly, O'Ward and Rosenqvist who were dictating the pace and managing their fuel consumption to set themselves up for the final stint of the race.
On the opening lap Palou took the lead away from Dixon down the back straightaway and the two Chip Ganassi drivers would swap places in the opening 10 laps in an effort to preserve fuel.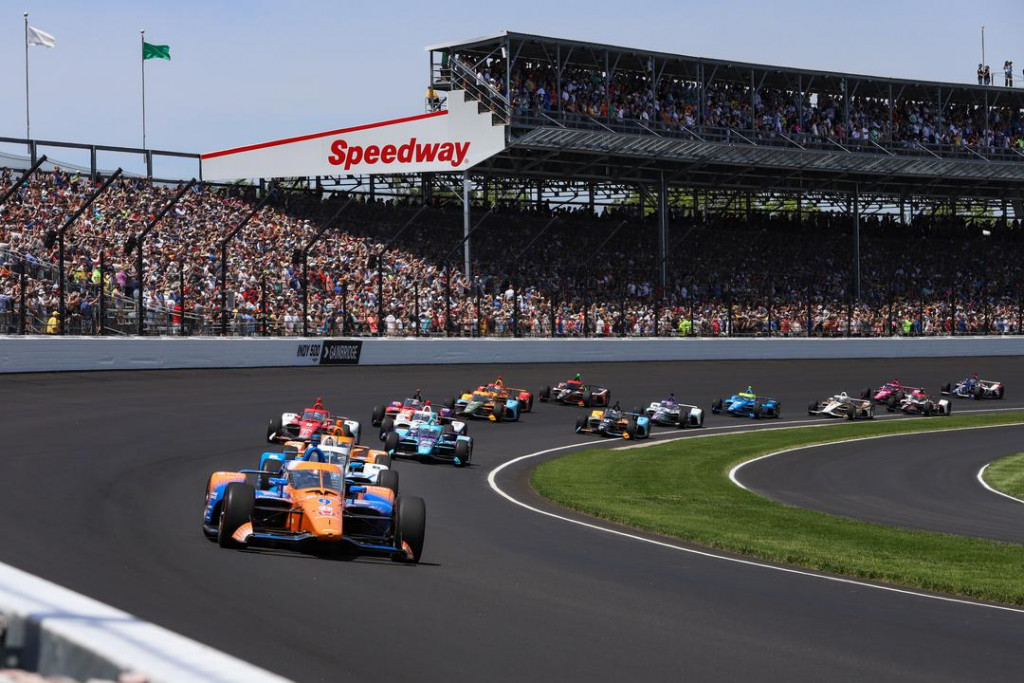 Rinus VeeKay, who arguably had one of the strongest cars in the race, was battling back and forth for second in the opening stint and came out right behind Dixon and Palou after the first round of green flag pit stops on lap 33. VeeKay had got by Dixon on lap 35 for second going into turn three but the leading ECR driver's race would end early when on lap 38 he got loose in turn two and smashed into the wall before coming to a stop in the grass.
On the lap 47 restart as Palou and Dixon led the field back to green, Takuma Sato, Santino Ferrucci, Rosenqvist and Kanaan went four-wide down the front straightaway with Sato going right around the outside to take sixth place. Dixon took the lead again on the following lap.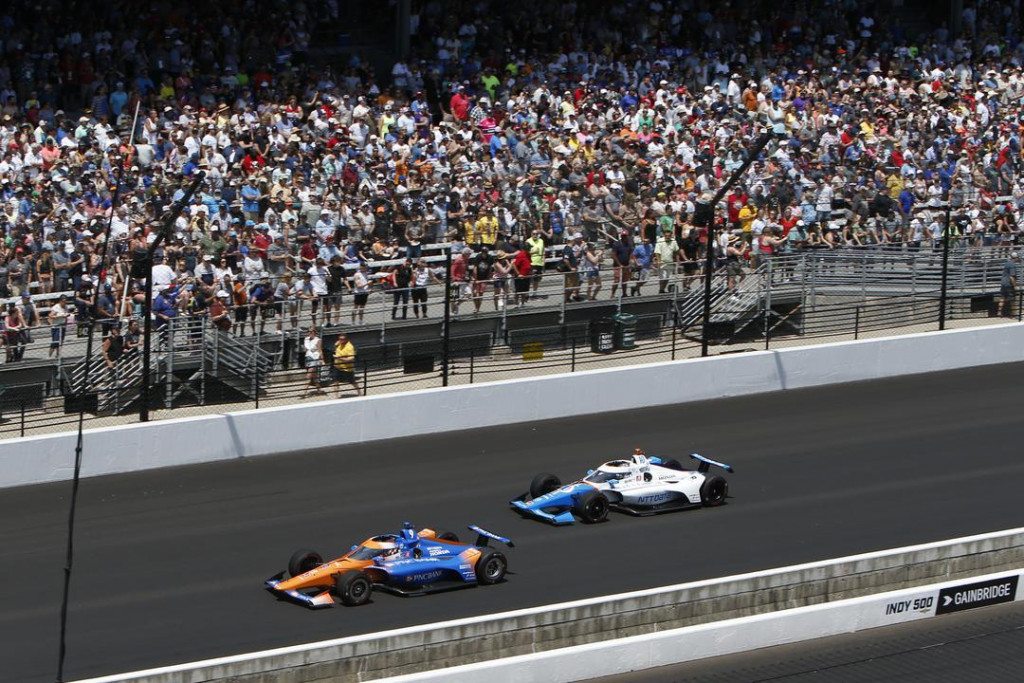 During the second round of pit stops on lap 69, the yellow flag came out for rookie Callum Ilott spinning out and crashing in turn two as Palou was making his way to the pits and was forced to drive down pit road despite pit road closing before he had reached the commitment line. Two laps later he had to take emergency service due to running out of fuel and would serve a penalty and go to the rear of the field.
Dixon, Daly and O'Ward would lead the field back to green on lap 78 and on lap 81, Daly, the hometown kid, would take the lead away from Dixon for a lap only for Dixon to take it back a lap later. Ericsson by this point had made his way up to fourth after starting the race in fifth.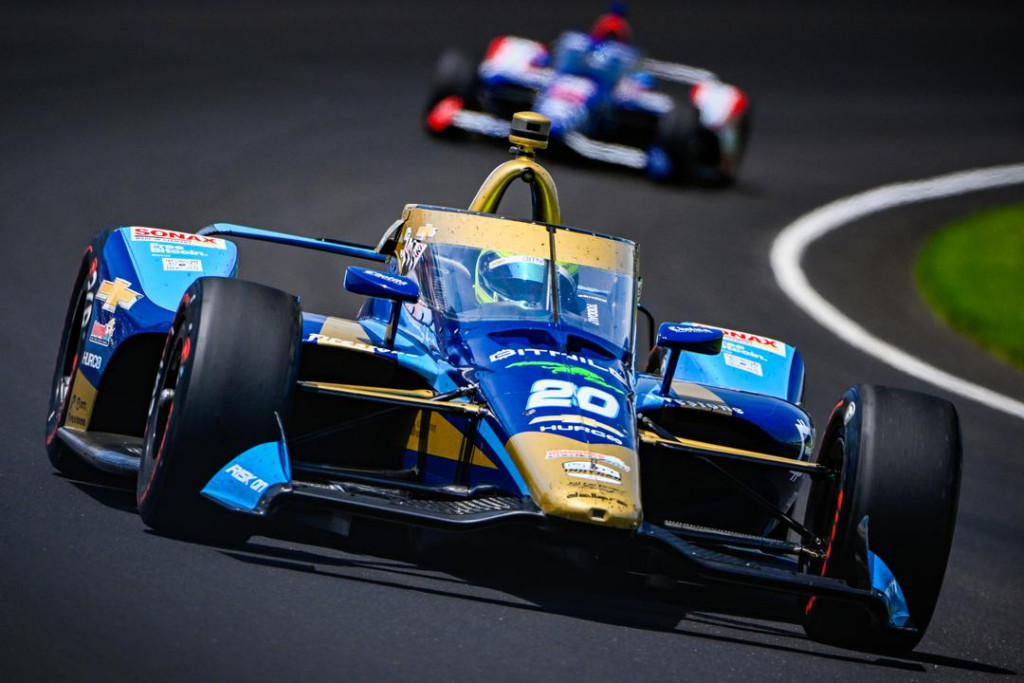 Romain Grosjean was the next to fall victim to the turn two wall on lap 106, mirroring VeeKay's race ending crash. Grosjean had been in the top 20 for the first half of the race.
On the restart O'Ward took the lead off Dixon by passing him on the outside into turn one while Ferrucci went boldly two-wide with Dixon all the way through turn one but backed out before turn two. Dixon would quickly take the lead back.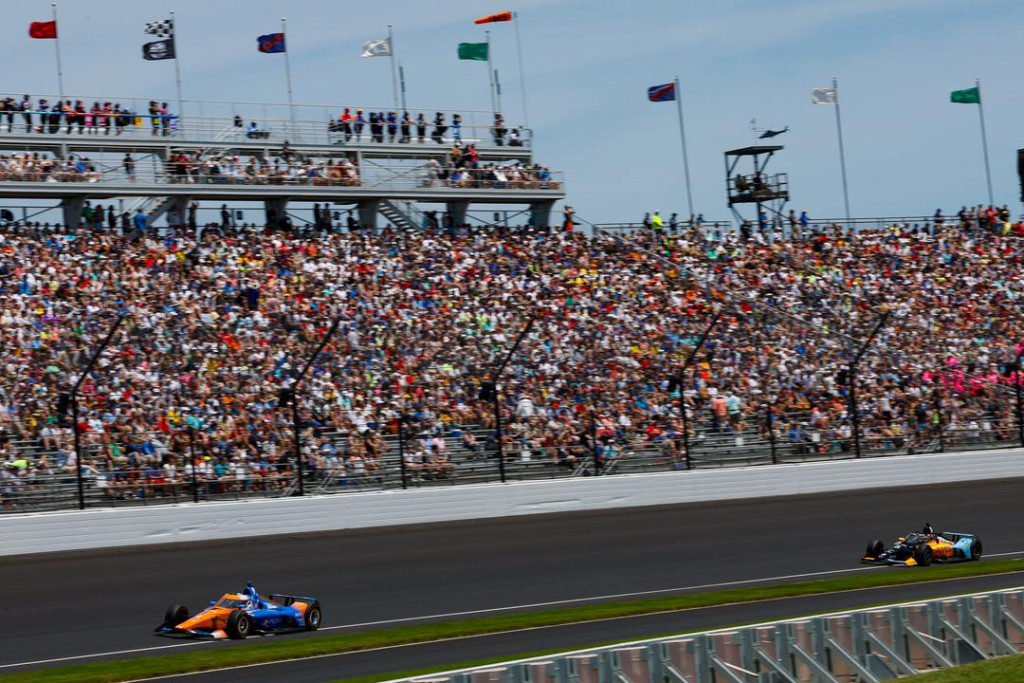 The next pit stop sequence saw O'Ward jump ahead of Dixon for the lead coming out of the pits with just over 50 laps to go with Arrow McLaren SP teammate Rosenqvist, running as high as fourth in the previous stint, now behind Dixon.
On lap 152, Scott McLaughlin brought out the yellow after smacking into the turn three wall before heading uncontrollably across the track into the turn four wall, nearly colliding with Ed Carpenter in the process.
The next 10 laps saw Dixon and O'Ward duel for the lead, swapping positions several times as they tried to control the race before making their final pit stop. Dixon had pitted from the lead on lap 175 but entered the pits hot and locked up his tyres. His speeding penalty took him out of contention for the win and saw Rosenqvist go from third to what would be the lead of the race when the pit cycle was compete, with Ericsson going from fifth to third and O'Ward holding second.
Ericsson soared past O'Ward with 20 laps to go and with 18 to go, there was Swede on Swede action as Ericsson got by Rosenqvist. A lap later, he had already pulled a three second gap as he flew by the lap traffic.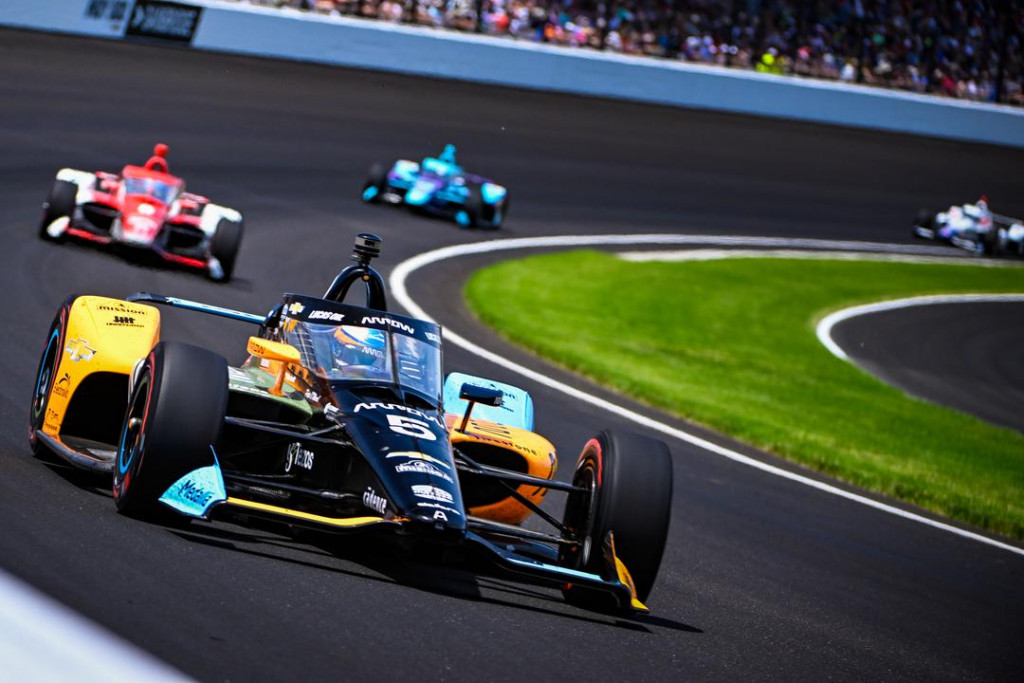 With 11 to go, Johnson made his final pit stop, officially handing over the lead to Ericsson who had a 3.4 second lead now over second place O'Ward but with six to go on fresh tyres, Johnson spun around in turn two and crashed head on into the wall, the last thing the race leader and his Chip Ganassi Racing teammate wanted to see.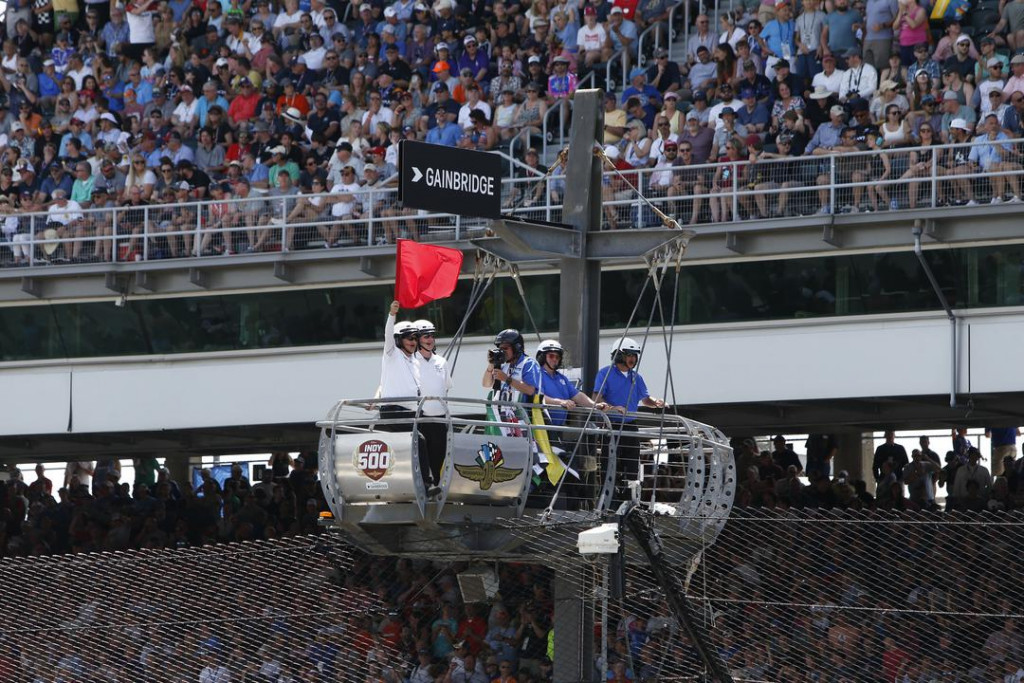 IndyCar red flagged the race in the interest of completing the race under racing conditions. Ericsson was not phased by the situation and in the two-lap shootout held the lead despite O'Ward's best efforts, to win his first Indy 500.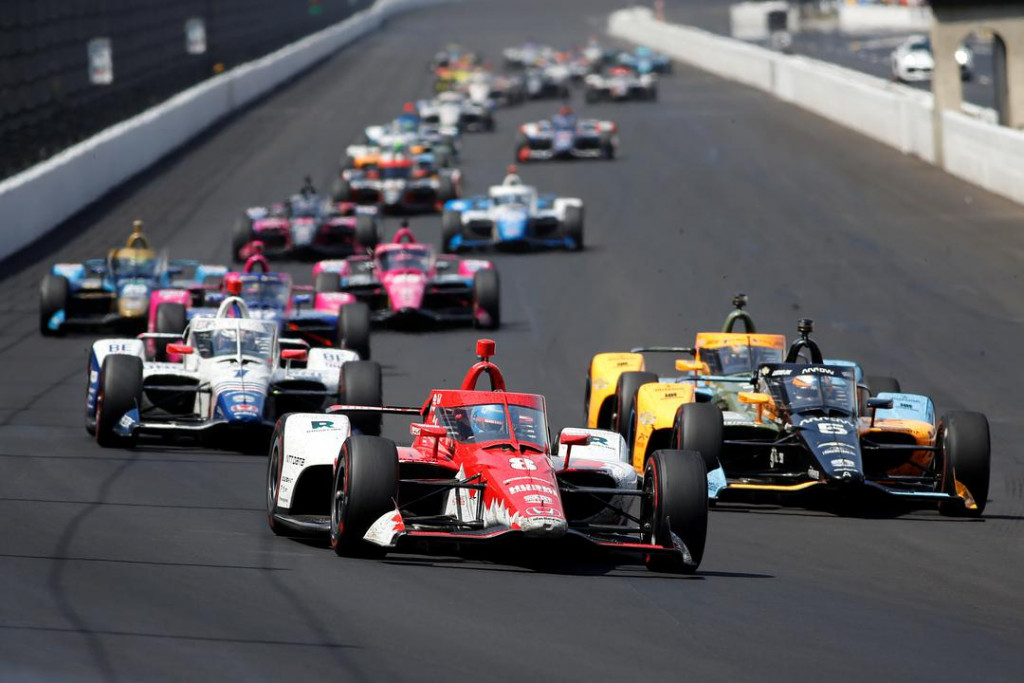 Dixon would make his way through the field after his penalty to finish 21st while Palou would recover further from his earlier pit penalty to finish 9th. Kanaan worked his way up to the top five in the latter stages and finished an impressive third. Johnson while having started 12th, gradually slipped back through the field as the race went on and was towards the back when he crashed out.
Colton Herta had a race he would want to forget, after going to a backup car on Friday after a scary crash in practice where his car got airborne and ended up upside down, the race proved to be a disaster. His car was extremely loose and on lap 54 nearly went into the wall in the short chute in turns three and four. After going a lap down on lap 104 he would shortly have to retire from the race after experiencing a throttle sensor issue.
It would be Alexander Rossi who would lead the Andretti charge finishing fifth after making three-wide moves to come up through the field from 20th.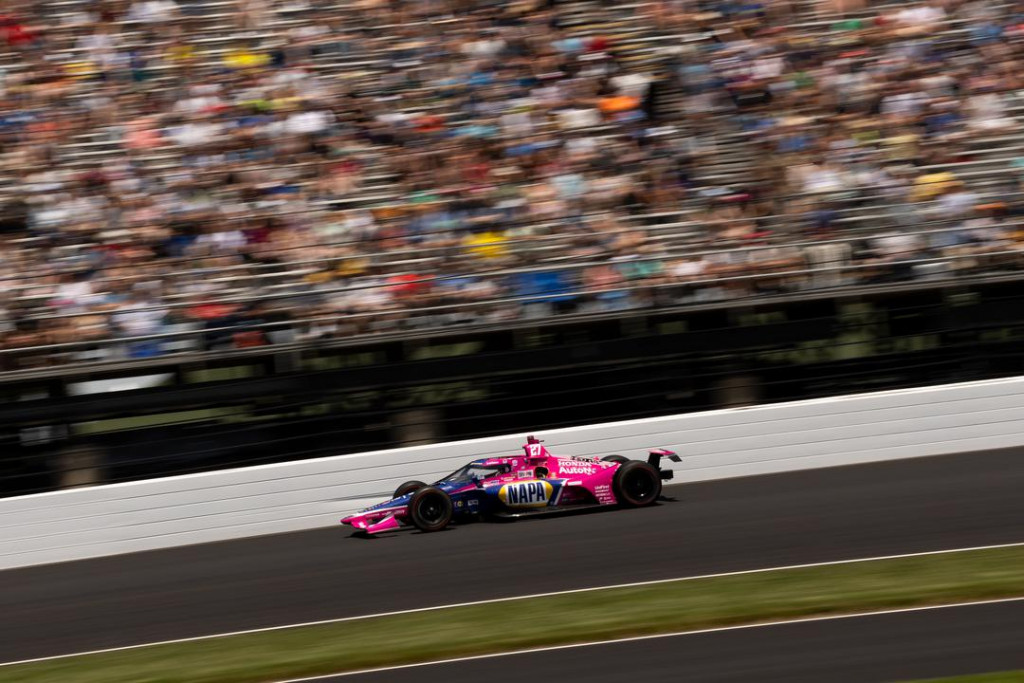 Hélio Castroneves may have not have won his fifth Indy 500 but he did patiently work his way up through the field with teammate Simon Pagenaud to finish seventh. Juan Pablo Montoya and his Arrow McLaren SP car proved strong in the race and the two-time Indy 500 winner methodically worked his way up from 30th to finish 11th. Prior to McLaughlin's crash, Ferrucci had aggressively got up to fifth but would have to settle for 10th.
The next race is the Chevrolet Detroit Grand Prix on June 5th starting at 3pm ET.
Full race results: 1st. Marcus Ericsson, 2nd. Pato O'Ward, 3rd. Tony Kanaan, 4th. Felix Rosenqvist, 5th. Alexander Rossi, 6th. Conor Daly, 7th. Hélio Castroneves, 8th. Simon Pagenaud, 9th. Álex Palou, 10th. Santino Ferrucci, 11th. Juan Pablo Montoya, 12th. JR Hildebrand, 13th. Josef Newgarden, 14th. Graham Rahal, 15th. Will Power, 16th. David Malukas, 17th. Kyle Kirkwood, 18th. Christian Lundgaard, 19th. Ed Carpenter, 20th. Devlin DeFrancesco, 21st. Scott Dixon, 22nd. Marco Andretti, 23rd. Sage Karam, 24th. Jack Harvey, 25th. Takuma Sato, 26th. Stefan Wilson, 27th. Dalton Kellett, 28th. Jimmie Johnson, 29th. Scott McLaughlin, 30th. Colton Herta, 31st. Romain Grosjean, 32nd. Callum Ilott, 33rd. Rinus VeeKay.
Top 10 in points standings: 1st. Marcus Ericsson (226), 2nd. Pato O'Ward (213), 3rd. Álex Palou (212), 4th. Will Power (202), 5th. Josef Newgarden (174), 6th. Scott Dixon (166), 7th. Scott McLaughlin (162), 8th. Simon Pagenaud (157), 9th. Felix Rosenqvist (154), 10th. Colton Herta (142).
Featured Image: Marcus Ericsson (left) and team owner Chip Ganassi celebrate together in victory lane (Photo by Joe Skibinski/Penske Entertainment)