As a new year begins in the world, a new era dawns on a motorsport series. This time, it relates to Formula E. The changes being brought it are pretty huge in comparison to the previous generation.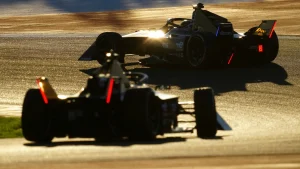 Sporting Regulation Changes:
Laps replaced timed races:
One of the most notable changes for the Formula E championship is the removal of timed races and the introduction of lap raced. This brings it on par with some of its other counterparts in the FIA series such as Formula 1. The amount of laps is unknown but this may bring a curveball into the team's strategy. With this change, if there are any Safety Cars or Full Course Yellows at any stage during a race, more laps will be added onto the end of the race to maintain consistency.
Goodbye FanBoost, hello Attack Charge:
A key feature in Formula E, FanBoost, will be removed. This feature saw fans vote for a driver to gain 5% more power near the end of the race. However a new feature will be added: Attack Charge. Attack Charge is a 30 second stop which is mandatory which will allow the energy in the car to be increased from 300kW to 350kW. This will be trialled at certain races throughout the season and where it is not at the races, Attack Mode will be reinstated.
Rookie Sessions in FP1:
Following the footsteps of Formula 1, Formula E will allow drivers who have "never previously competed in the championship" to have at least 2 FP1 sessions during the season. These are mandatory and they will allow young drivers to see what Formula E has to offer as a sport.
Speaking about these regulation changes, Formula E CEO Jamie Reigle said that the new regulations "are evidence of the continued evolution and positive impact of the ABB FIA Formula E Championship" They go on to state that " The combination of sporting enhancements, a step change in car performance, cutting-edge battery technology and the innovation of Attack Charge will make our racing more competitive and entertaining ."
Team and Calendar Changes: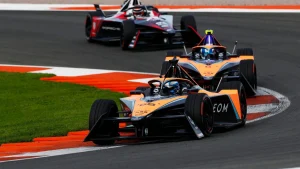 New Teams and Drivers:
As with a traditional motor racing series, there have been changes to the driver line ups at teams and a few team changes. The most obvious one is Mercedes EQ  have left the world of Formula E and have been replaced by McLaren.
McLaren's line up is Jake Hughes and Rene Rast. The Formula E champion of 2022 Stoffel Vandoorne has gone to Penske while Nyck DeVries has gone over to Formula 1's Alpha Tauri team.
Nissan have signed Sacha Fenestraz who took over from Antonio Giovinazzi at the final race last year, Sergio Sete Camara has joined NIO 333, Andre Lotterer has joined Avalanche Andretti with Antonio Felix da Costa joining Porsche and Mahindra Racing signing Lucas Di Grassi. These changes are expected to spice up the grid and the racing.
New Venues Enter the Calandar:
With a new season of Formula E also brings new and exciting venues which bring a factor of unpredictable to the track. The 4th, 5th and 6th rounds of Season 9 are the majority of the new venues on the calandar. These are Hyderabad in India, Cape Town in South Africa and Sao Paulo in Brazil. The final new venue for this season is Portland, America. Each of these venues are set to bring new and exciting changes for the drivers and the teams.
Formula E kicks off the start of the new era in Mexico City on 14th January 2023.