After another blistering lap in qualifying which landed her on pole position for a second time, Jamie Chadwick lined up at the front of the pack at Zolder this afternoon, with Beitske Visser in P2, and fellow Brit Alice Powell in P3.
Reserve drivers Vivien Keszthelyi and home-girl Sarah Bovy both made their debut appearances in Belgium today. Keszthelyi had to step in for Finn Emma Kimiläinen after she was taken ill and was advised not to race.
The race got off to a rather confusing start as yellow flags, caused by smoke pluming from the back of Sarah Bovy's car as the rest of the pack darted away from their grid slots. The safety car was brought out to clear the stricken car.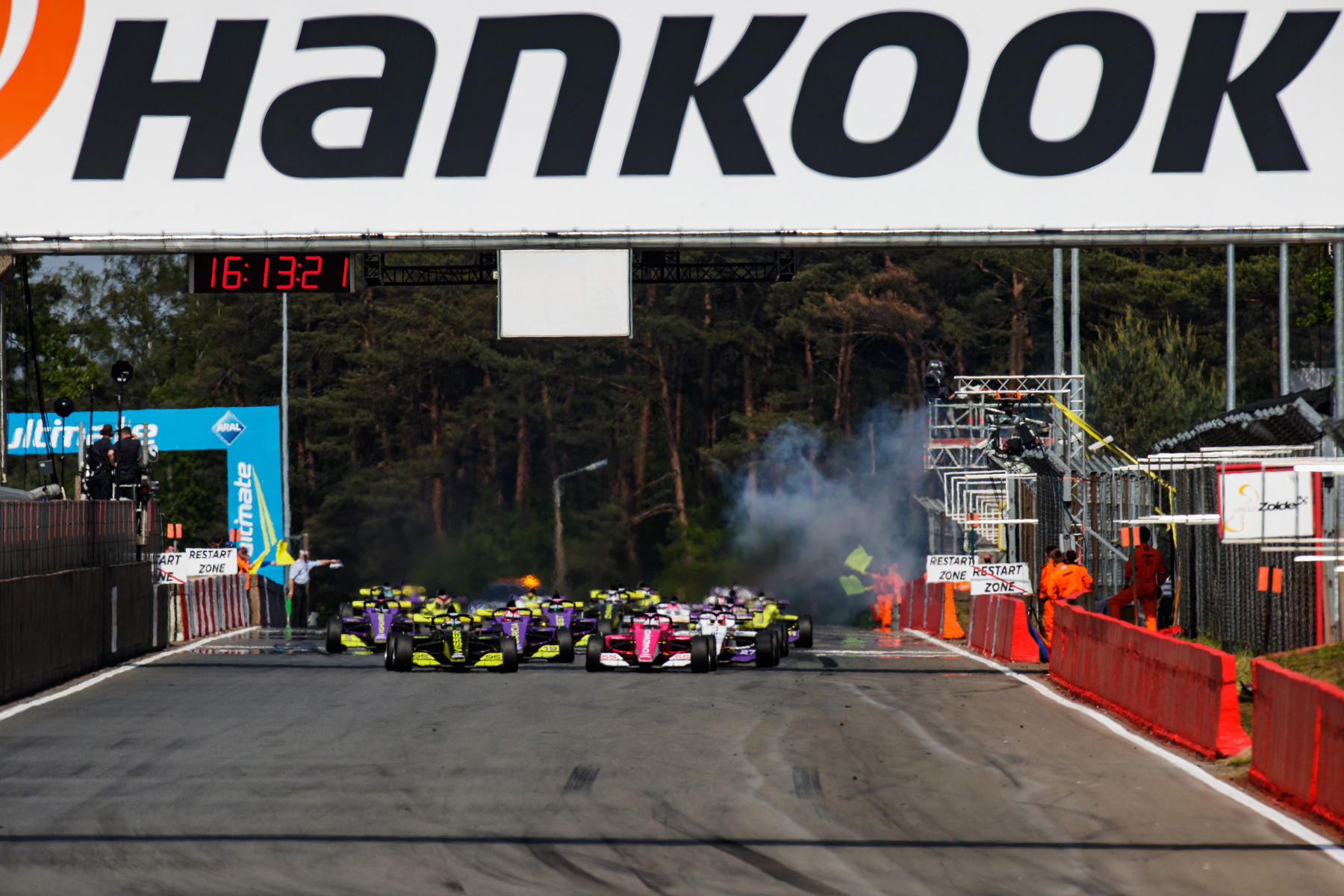 Amid the confusion, Dutchwoman Beitske Visser ran into turn one and took the lead from championship leader Jamie Chadwick.
With 24 minutes remaining, Emsee Hawkey and Keszthelyi made contact, resulting in both spinning off-track. Gosia Rdest also got caught up in the incident, and the safety car was deployed once again. All three were investigated for the incident, with Rdest was also sent to the stewards for an alleged jump start.
Racing got underway again with 17 minutes remaining, with Visser quickly making a gap to second-placed Chadwick.
Miki Koyama made an excellent move at the restart whilst overtaking Caitlin Wood for P8, the Australian struggling to keep position over the Japanese driver.
With 12 minutes remaining, Visser led by 1.5 seconds. Marta Garcia was put under a lot of pressure from Sarah Moore behind in P4, with Pepper and Fabienne Wohlwent fighting hard for P5. American Sabre Cook was given a drive through penalty for causing a collision, slotting into last place once she had rejoined the field.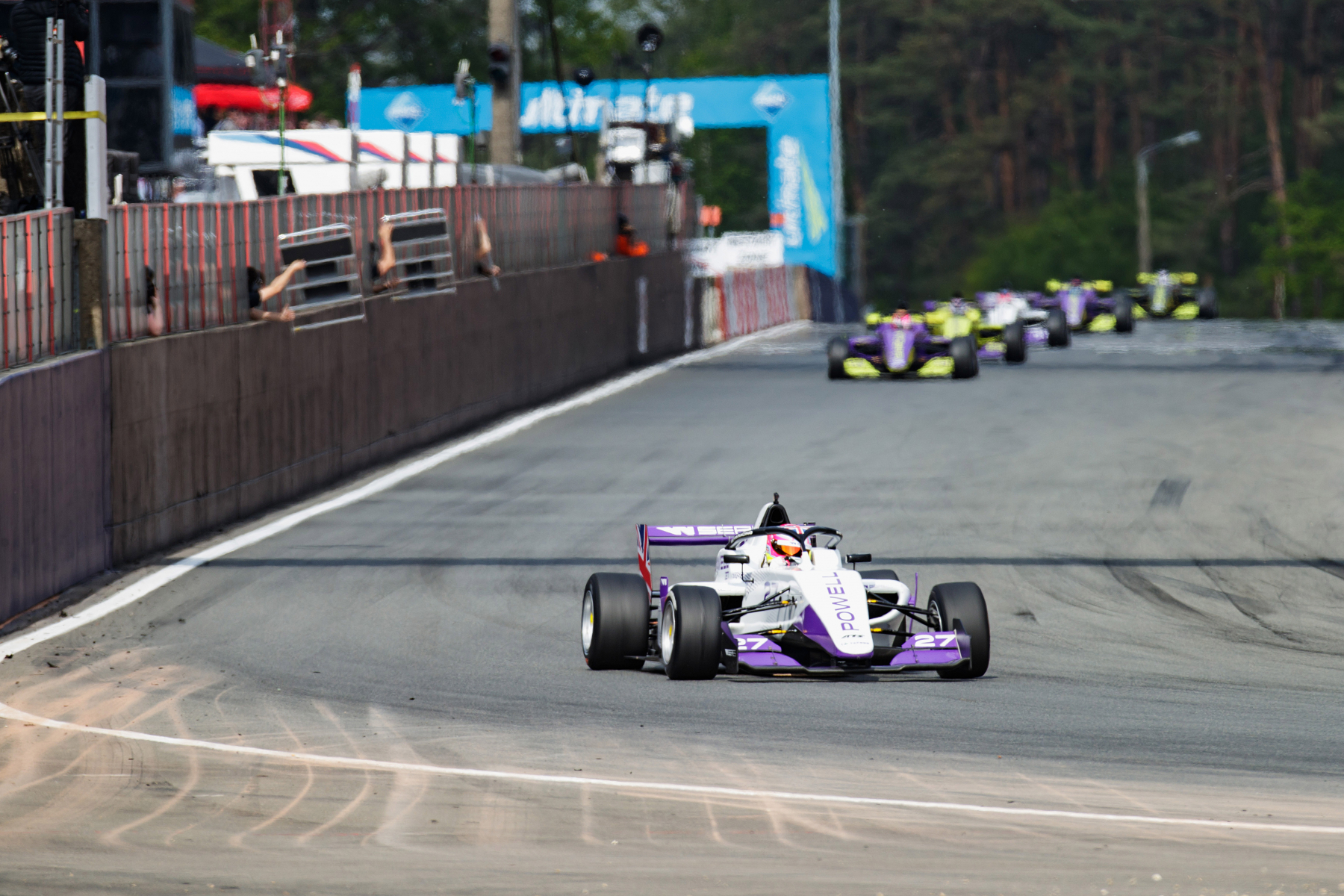 With two minutes remaining in the second round of the W Series championship, Alice Powell touched Jamie Chadwick whilst attempting an overtake, but managed to make the move stick and snatched P2 from her fellow Brit. Chadwick didn't give up though, and gave Alice Powell a tough fight for the second spot on the podium. She eventually managed to snatch the position back on the final lap. The duo were 4.5 seconds behind leader Visser, who was having an impeccable race.
24-year-old Beitske Visser took an impressive victory in Zolder during a race filled with wheel-to-wheel action. Round three of the championship will commence in Italy at the Misano World Circuit on 8th June.