Formula 3 race winner Frederik Vesti has been announced as a new addition to the Mercedes junior driver academy, and as part of ART Grand Prix's lineup for the 2021 F3 season.
Vesti finished fourth in last year's F3 standings driving for Prema, having taken three feature race wins across the season—the most of any driver—and was a title contender until the final round. The year before, Vesti won the Formula Regional European Championship, also driving for Prema, with 13 wins from 24 rounds.
In joining ART as a Mercedes junior, Vesti follows in the footsteps of Esteban Ocon and George Russell, who both won the GP3 title with the French team and Mercedes backing in 2015 and 2017 respectively.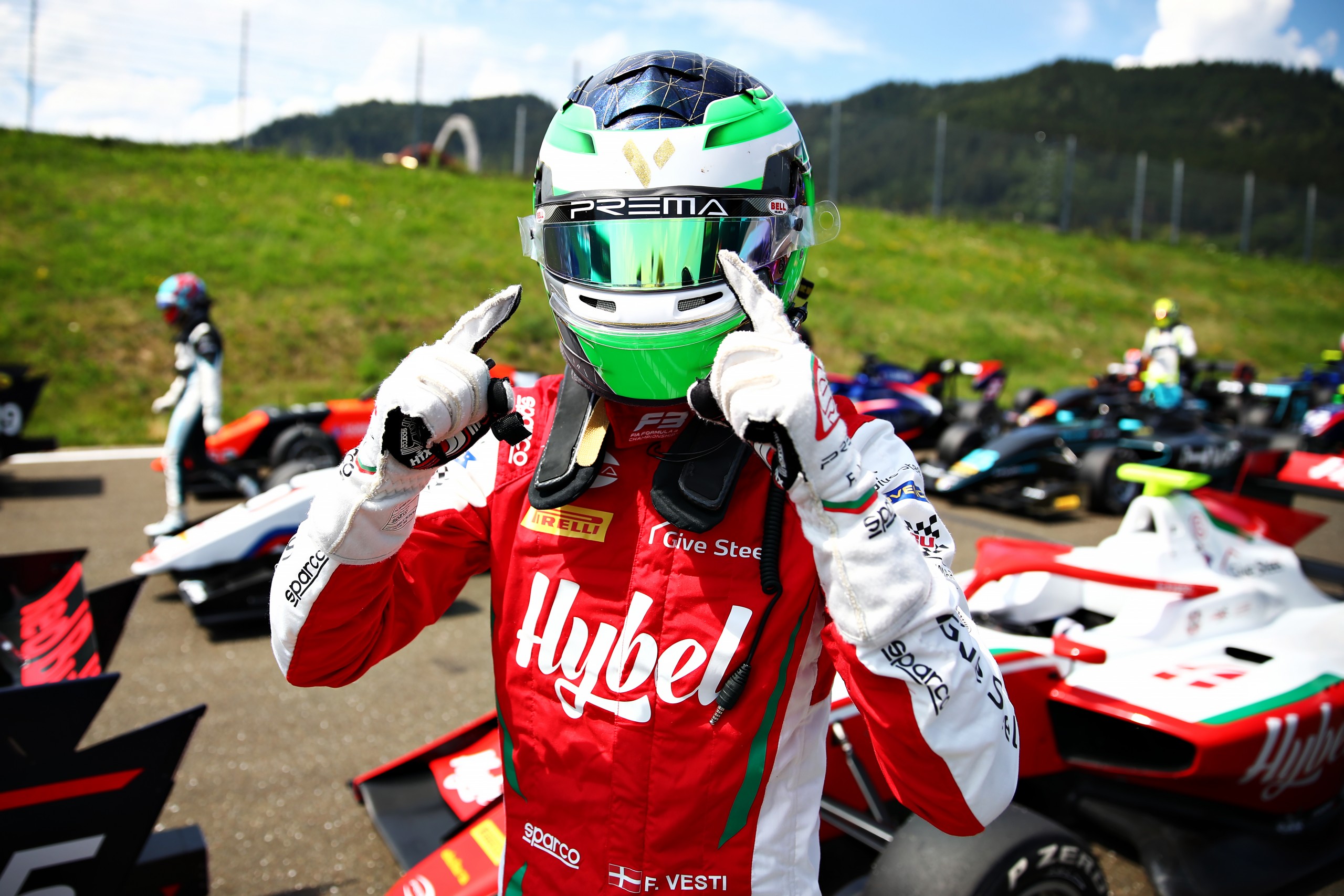 On becoming a Mercedes junior, Vesti said: "To now be working with Mercedes, the best team in the world, is a massive boost for my career and I am really looking forward to building a powerful relationship in the future.
"The collaboration between ART, Mercedes and me is the beginning of an incredibly exciting journey for me," he added. "I'm convinced that will take me one step closer to my goal, which is to reach Formula 1."
Mercedes Driver Development Advisor Gwen Lagrue said: "Fred's commitment and dedication is something we love to see and hugely respect. We are happy to welcome him into the Mercedes family and look forward to seeing him fight for the title this season in FIA F3."
ART team principal Sébastien Philippe added: "We know Frederik very well since he was one of our most formidable opponents last season in Formula 3, and we were eager to start our collaboration with him in Barcelona during the off-season testing. With Frederik, ART will try and win back the FIA F3 title."
ART also announced on Tuesday that one of Vesti's F3 teammates will be Aleksandr Smolyar, who will remain with the French team for his second season in 2020. Smolyar had a successful debut campaign with a pole position in Hungary and a podium in the Monza sprint race.