Well, that was fantastic. #ElfynsCorner went down well indeed! The banner had gone up on Thursday afternoon in very foggy conditions! However, we woke on Friday morning to a beautiful morning. Having driven into the stage very late on Thursday night, we camped out in our cars. This was true rally life!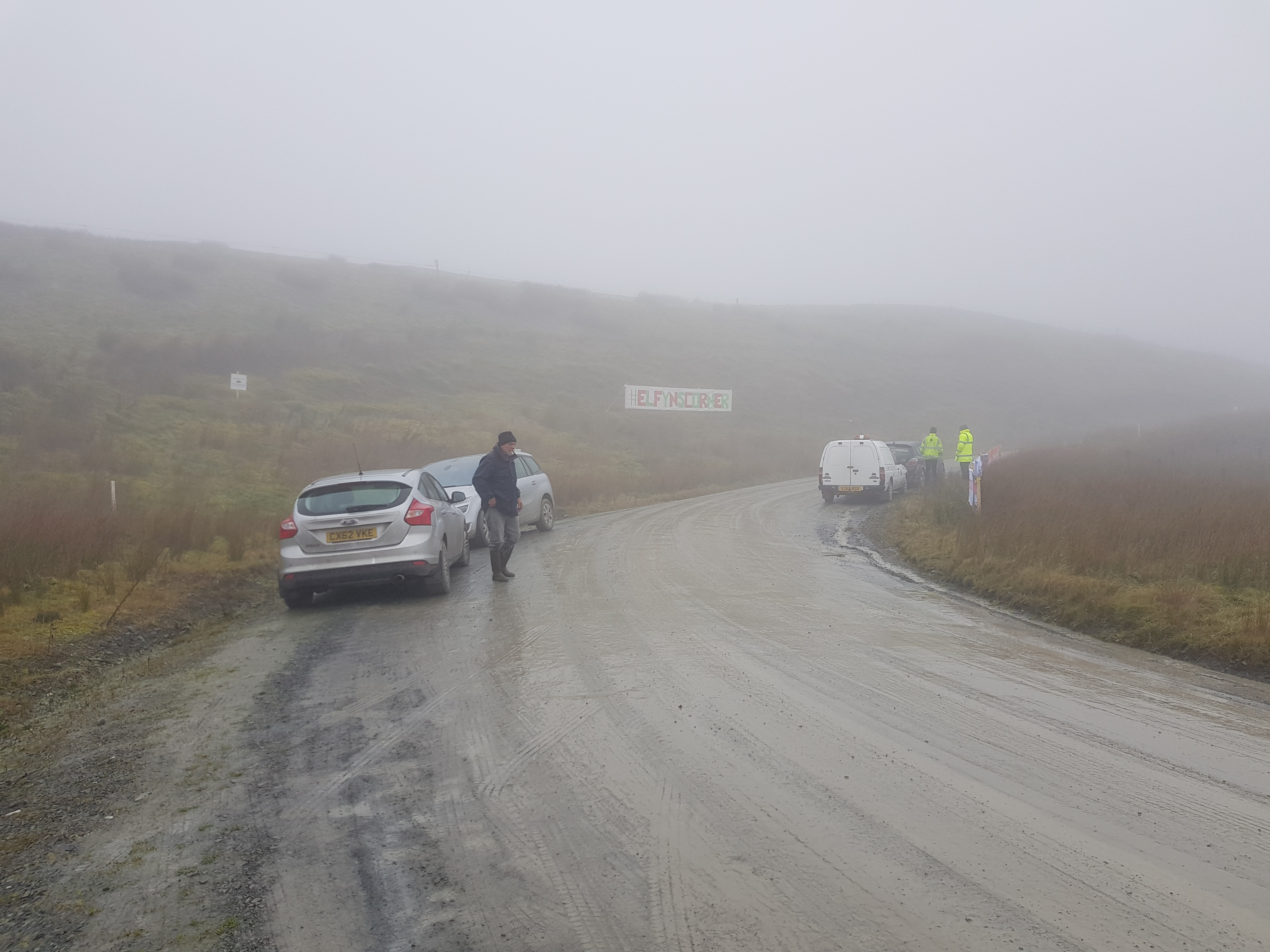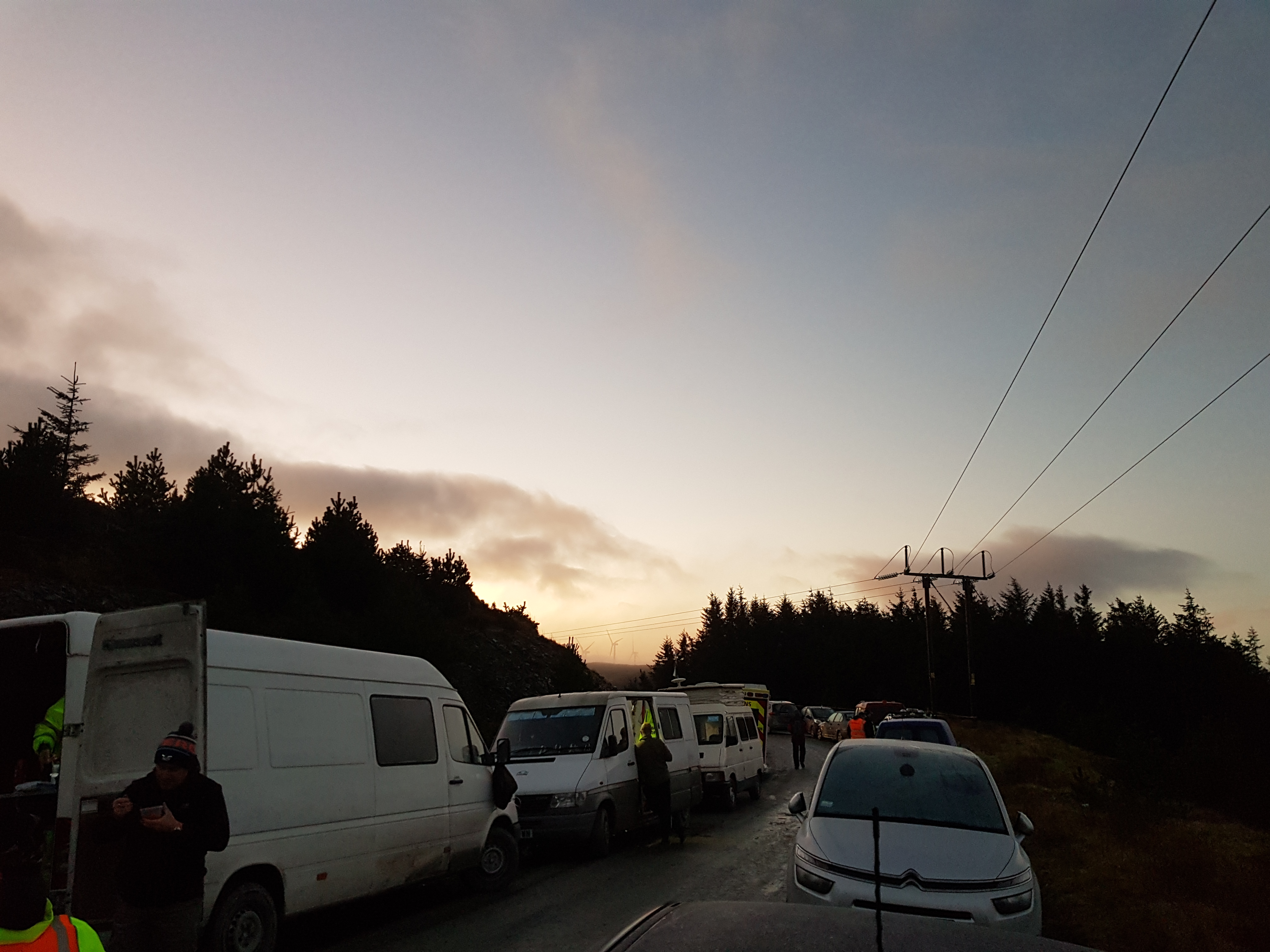 Up on the hill, looking down on ElfynsCorner we positioned ourselves for the double running of Myherin. The crowd grew until there were hundreds of excited rally fans. There were ElfynsCorner stickers to sell, with the proceeds going to The Welsh Air Ambulance.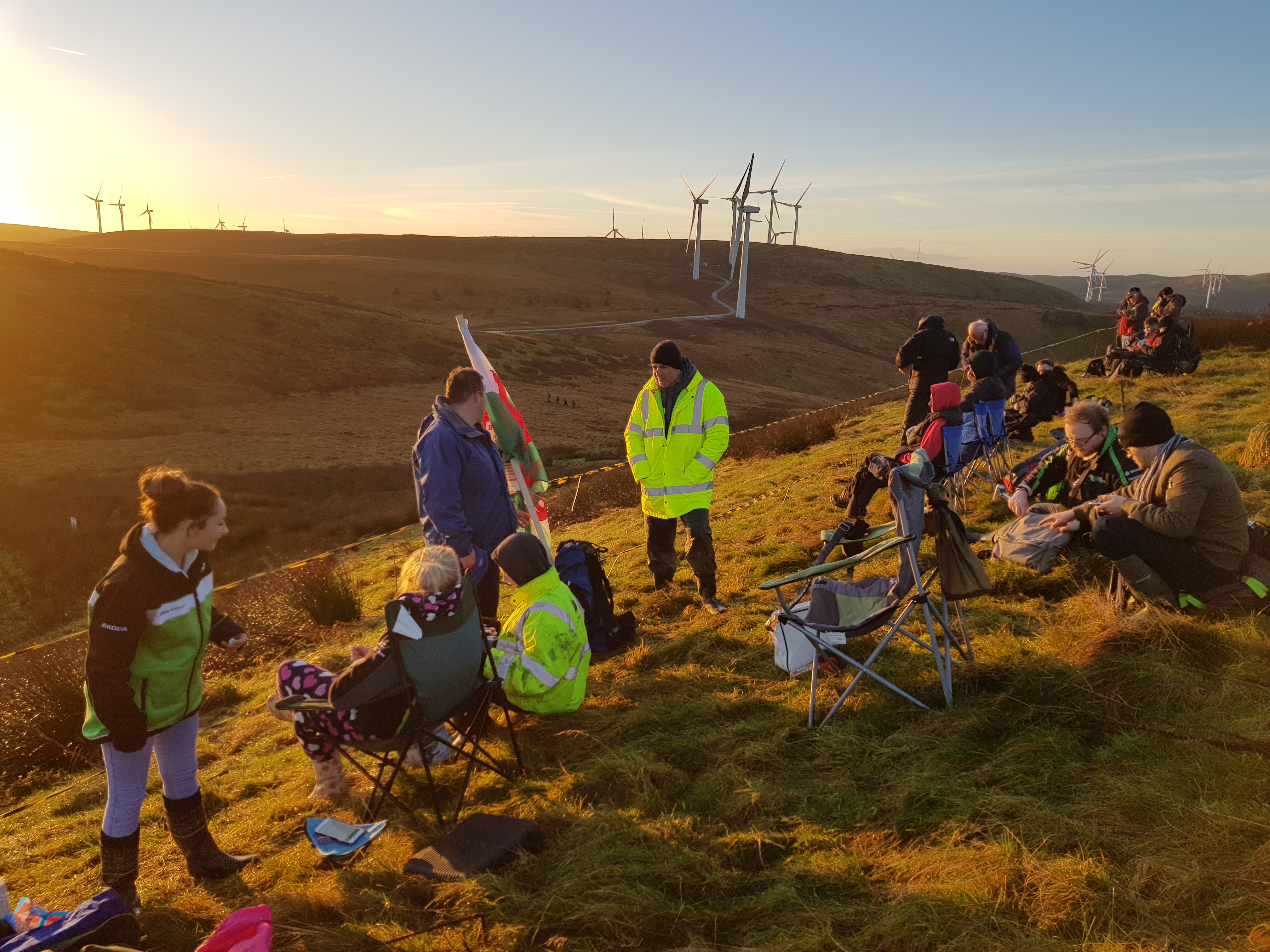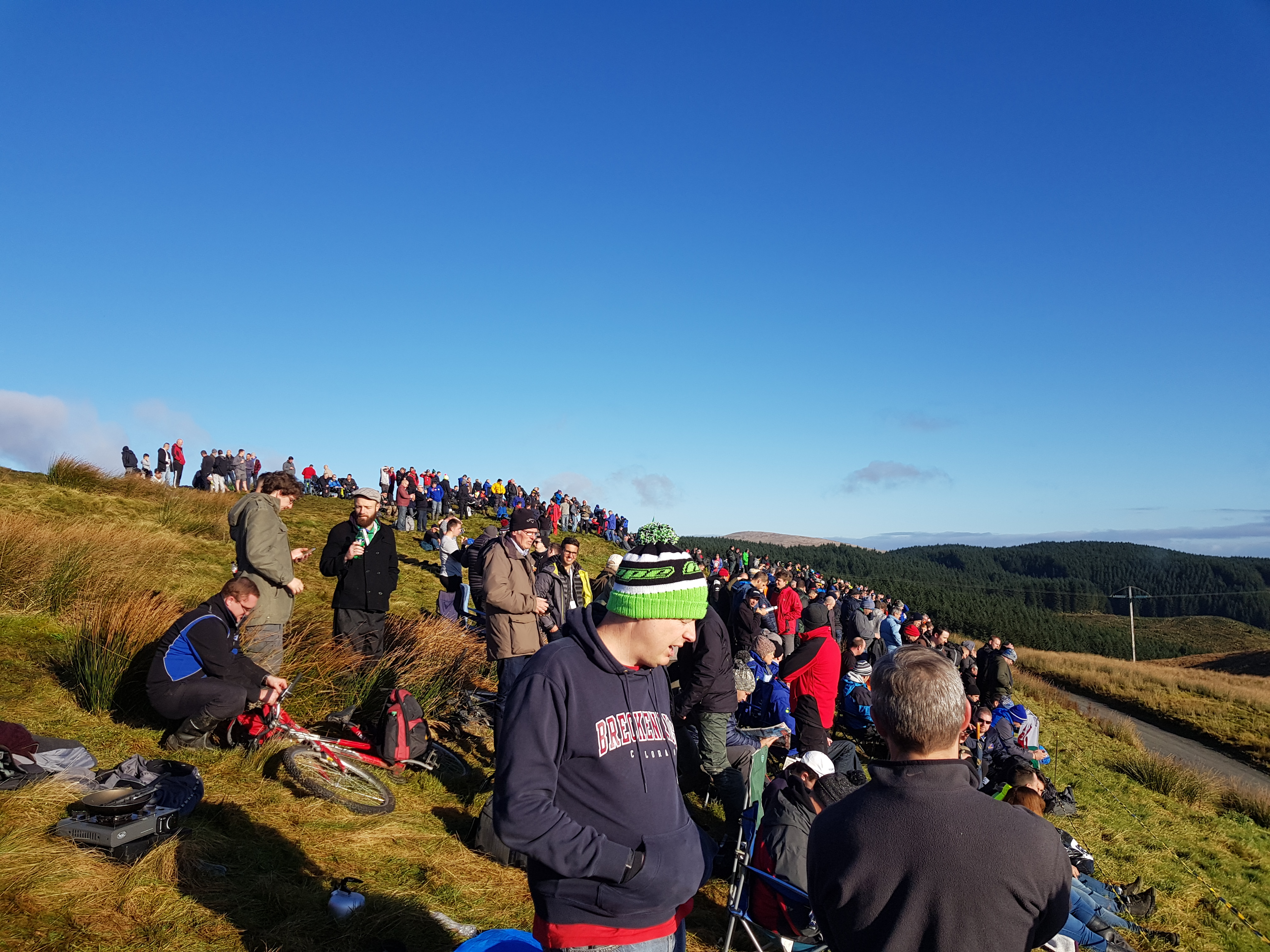 During the afternoon, WRC TV came and interviewed Peter Jones, who had become the spokesman for the group. The second run of the stage was about to start, so they stayed and filmed the group when Elfyn and Dan were coming past. The excellent news of course, was that they had increased their overall lead at the end of the stage. The group were very happy indeed!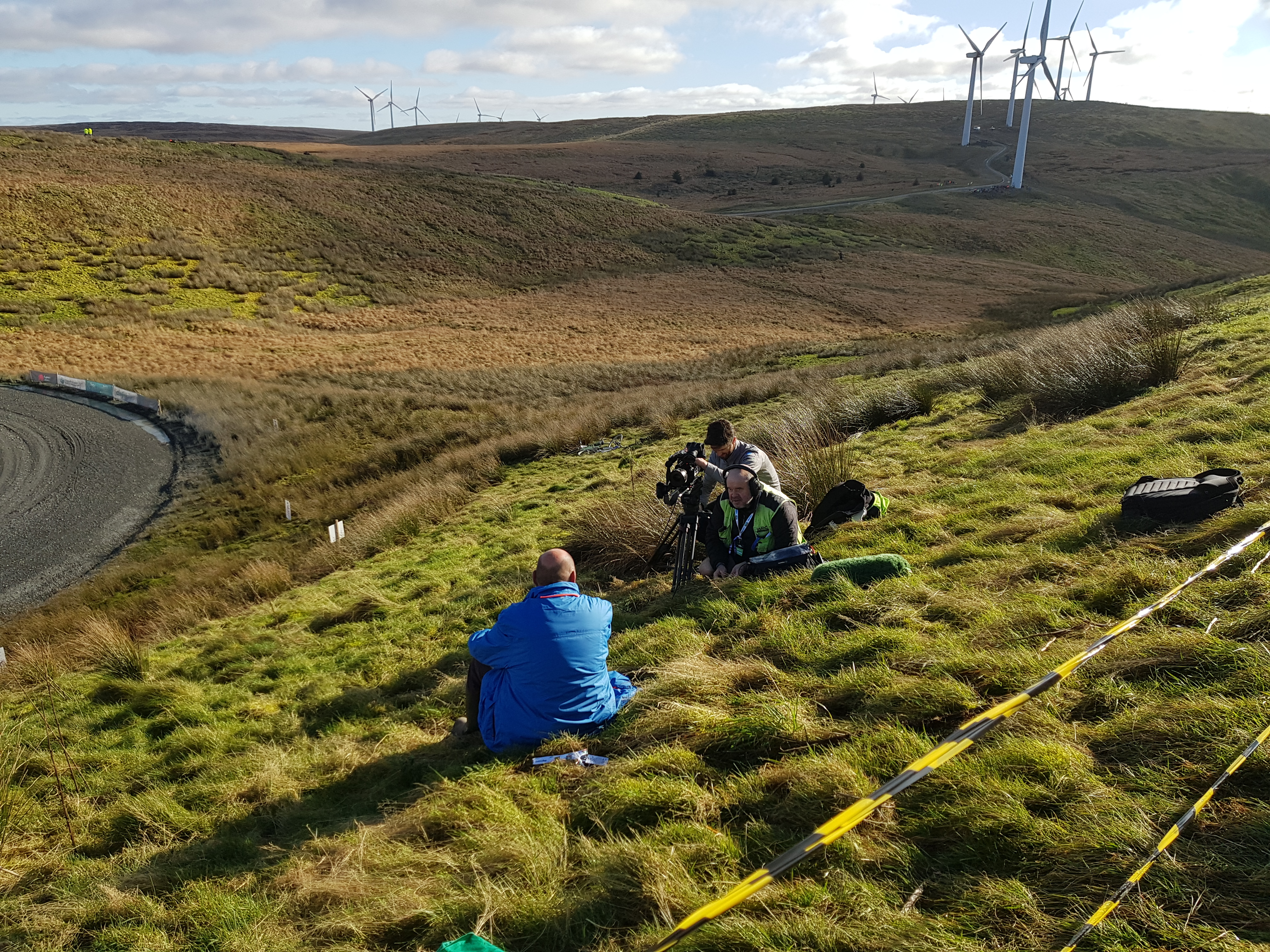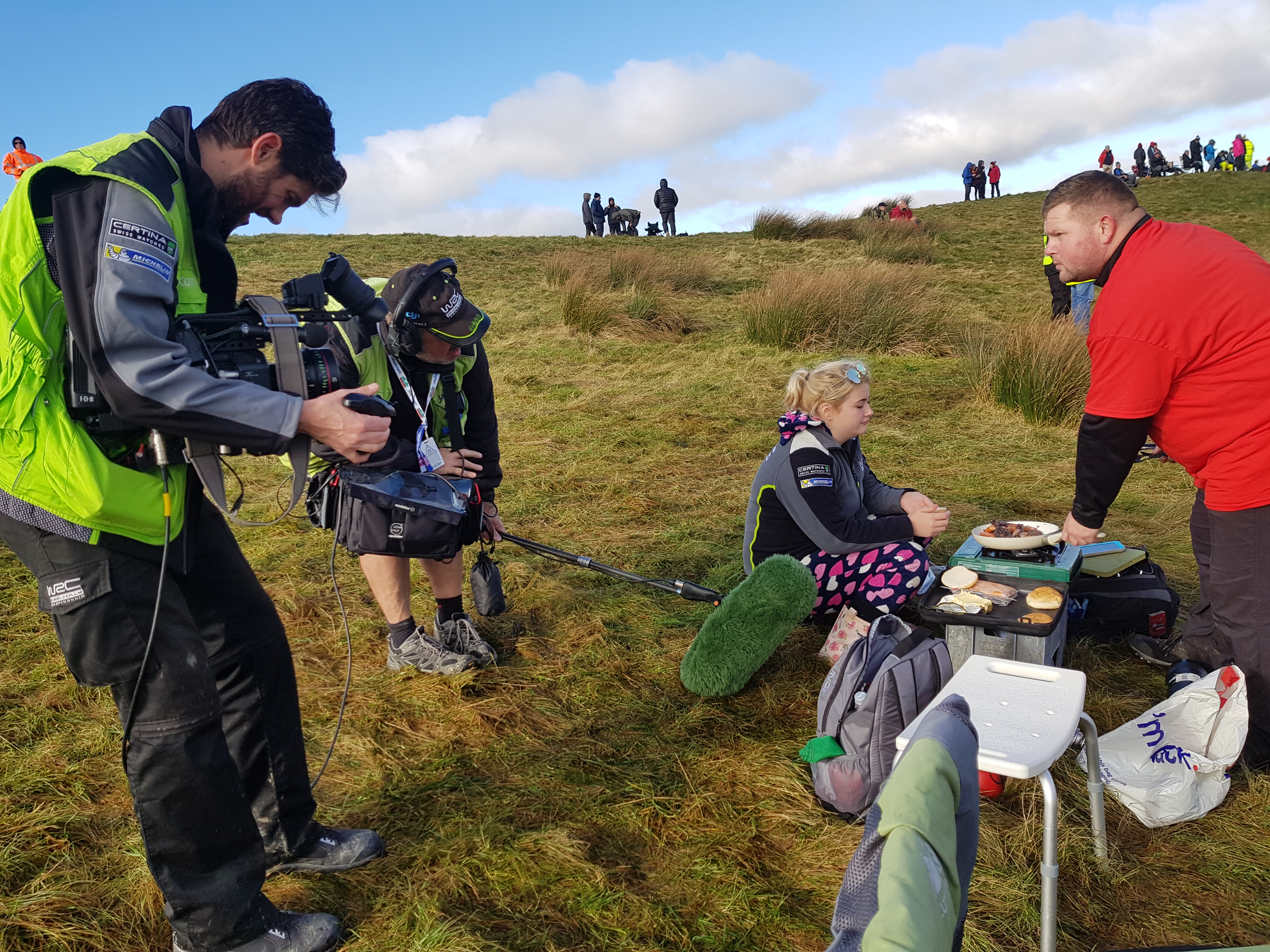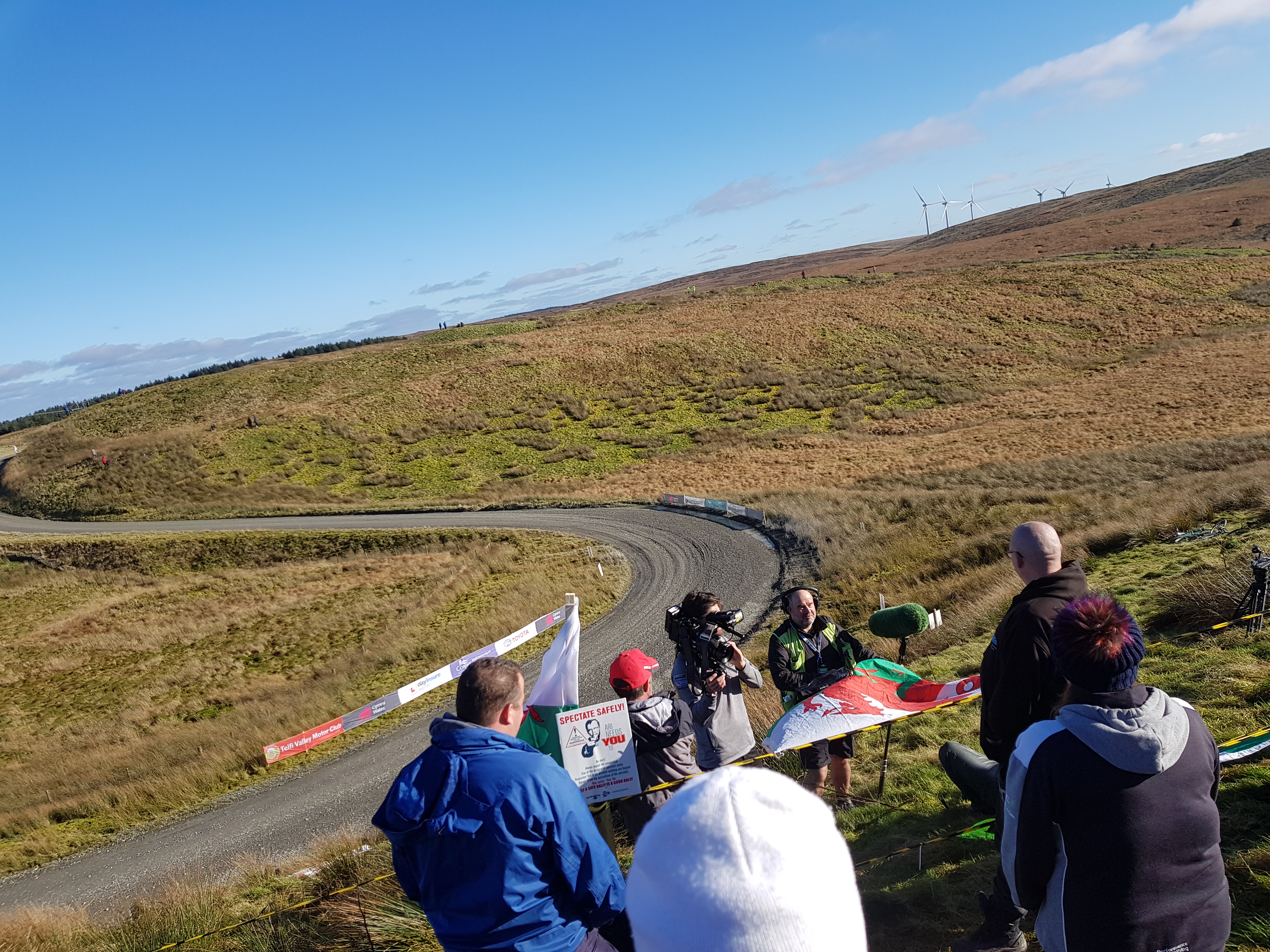 Of course, Elfyn and Dan went on to take their first WRC victory!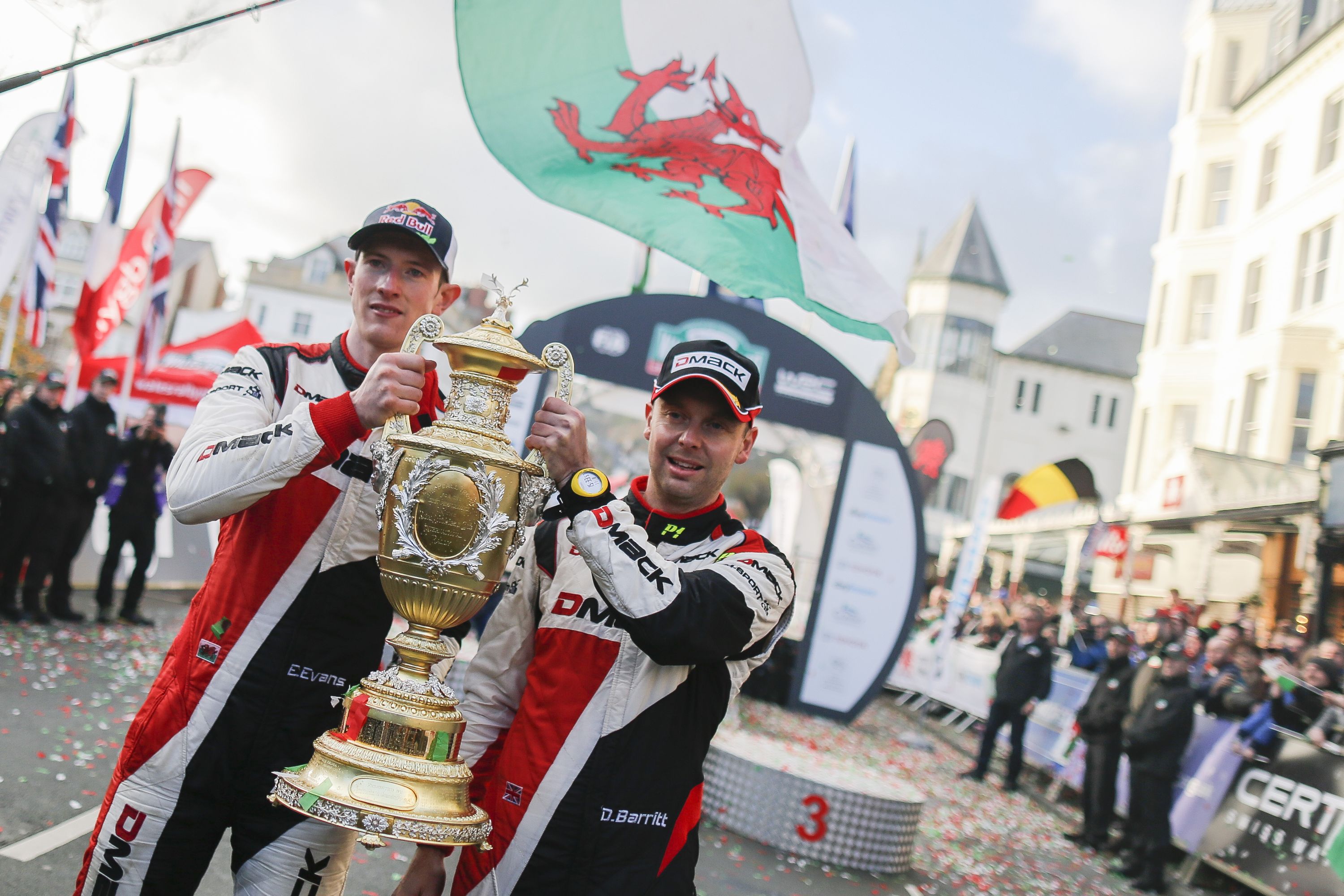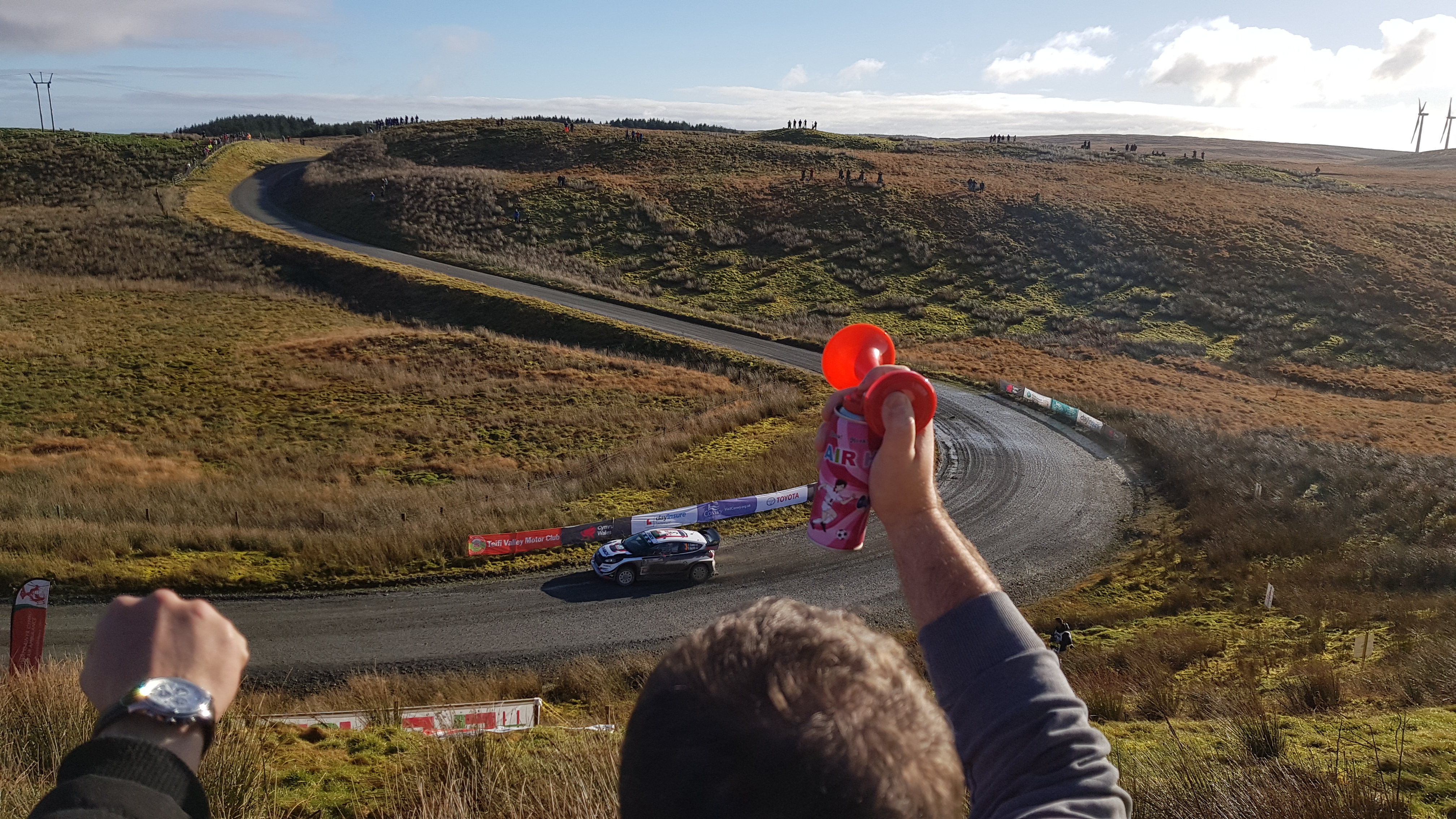 Fast forward a couple of weeks and the money collected was handed over to The Welsh Air Ambulance. With the sales of the #ElfynsCorner stickers both before and during Friday, £400.63 was raised!
It was given to them yesterday when Sam Walker visited their base.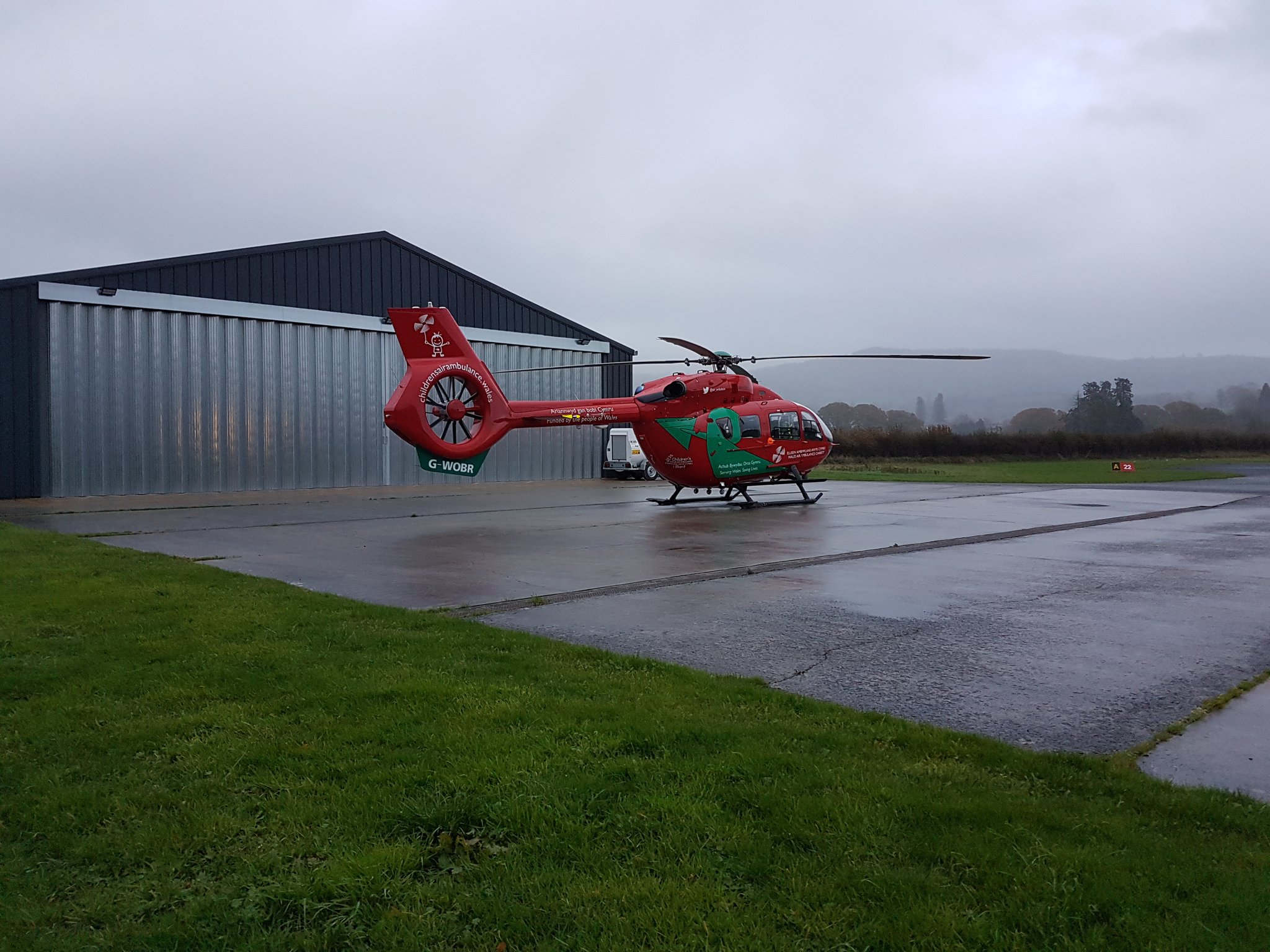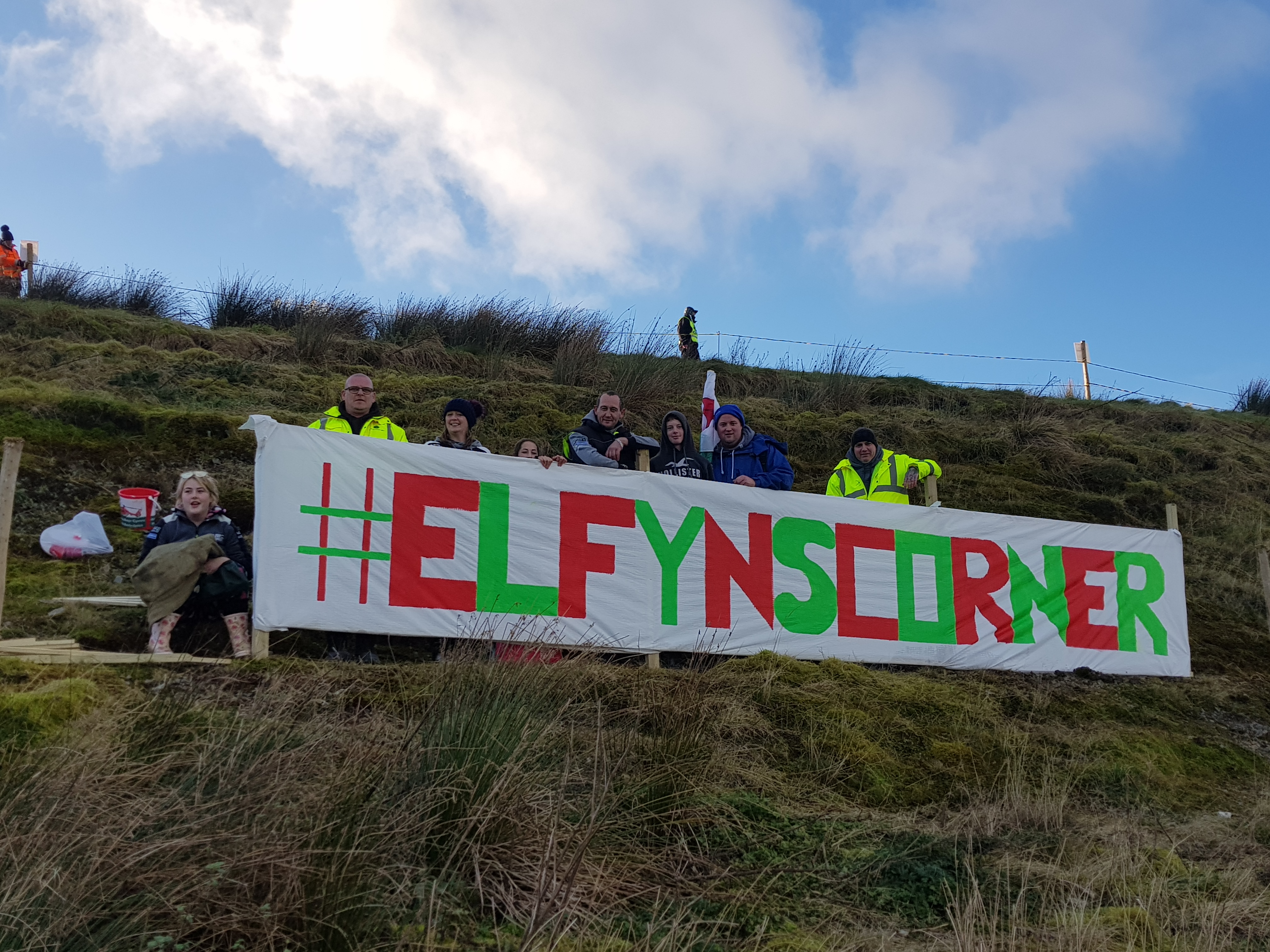 Next year, ElfynsCorner will be run again at Wales Rally GB! I suspect it will be even bigger!