The title has been decided, but that doesn't mean the season is over just yet. The 20th round of 2018 was ready to bring some spectacle, with the Brazilian Grand Prix at the Autódromo José Carlos Pace.
Once again qualifying took place under difficult circumstances. Interlagos is (in)famous for its unpredictable weather conditions, and this year was no exception. This resulted in Lewis Hamilton taking Mercedes' 100th pole position and his luck didn't stop there. Sebastian Vettel secured second place, although both drivers were at risk of losing their positions. Hamilton seemed like he wasn't awake at times as he blocked Sergey Sirotkin during his outlap and hindered Kimi Räikkönen on his flying lap, but it didn't end up in a penalty, a strange decision by the FIA.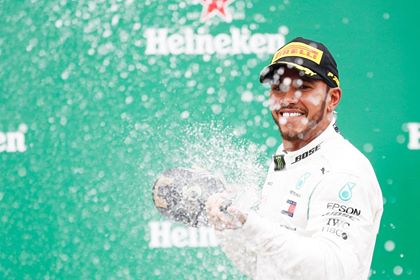 Vettel's incident was even stranger. Vettel was called in for inspection and had to go onto the weigh bridge. In his haste, he drove onto the weigh bridge itself, and drove off it with his engine turned on, therefore destroying the weigh bridge. This resulted in a reprimand and a $25,000 fine.
Honourable mention goes to Charles Leclerc. During Q2 he was out of the top 10. Reporting to his team that it was raining too heavily, he put in a superb lap which saw him continue to Q3. There Sauber surprisingly locked the fourth row, but Daniel Ricciardo would drop five places due to a grid penalty.
On race day it seemed like it would stay dry but there was still  a threat of a potential thunderstorm. Vettel locked his brakes into turn one, giving Valtteri Bottas second place immediately. Meanwhile, both Renault drivers were battling each other, they even had a slight touch but survived.
In lap four it was a very bold move from Max Verstappen who dive-bombed Vettel, giving him third place. However, the Ferrari's were on the soft tyres while the other two top teams were on the supersofts. Ricciardo quickly found his way back to the top six and was now charging the slower Ferrari's ahead. His teammate took second place though, overtaking Bottas into the first corner. The Finn was really struggling, with Räikkönen, Vettel and Ricciardo knocking on his door.
Lap 16 saw the first pit stop, Fernando Alonso came in but his rear right tyre wasn't fitted correctly. Quick reactions by the Spaniard meant that pit crew could still fix it. Bottas came in for his pit stop in lap nineteen, meaning that the Ferrari's now had free air to continue on their softs. One lap later Hamilton came in, also opting for the medium tyres.
Marcus Ericsson, who had a great starting position, spun at high speed and returned to the pits. Not for a regular pit stop, but a retirement – the first of the race. A few laps later though Vettel overtook his teammate for sixth, but it didn't last long as they were surprisingly told to switch places.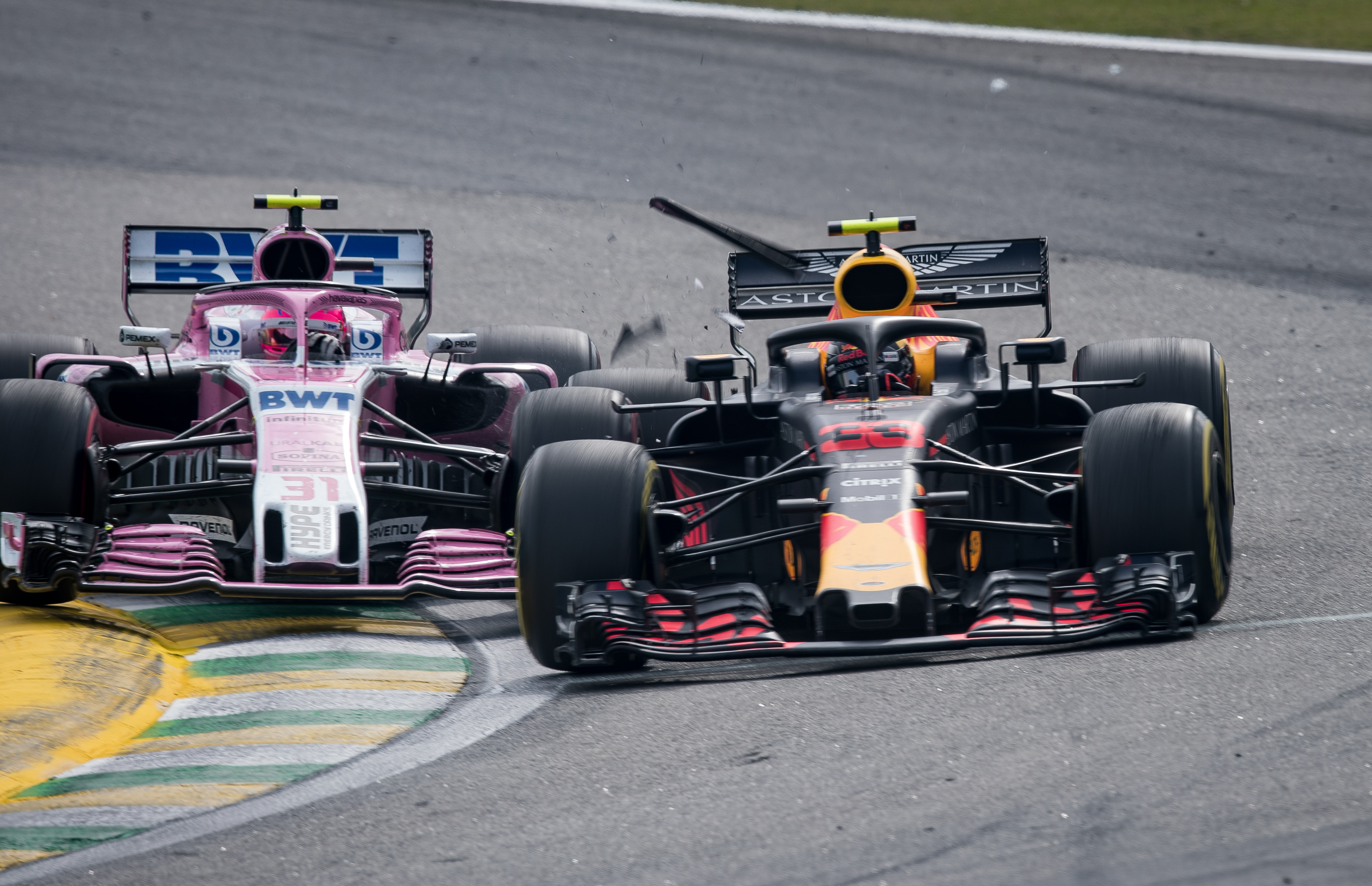 Disaster struck for Verstappen as Esteban Ocon tried to overtake the Red Bull, but took the inside and touched Verstappen. He spun, but could continue the race (after he showed the Frenchman the middle finger of course). Eventually the stewards decided that Ocon caused the collision, handing him a stop/go penalty for crashing into the race leader.
Ricciardo and Vettel had locked horns but the Australian wouldn't give up that easily and kept his fifth place. A few laps later Ricciardo passed Bottas for fourth place. With 17 laps to go, Vettel took his second pit stop and opted for the supersofts. This dropped him back to seventh place behind his future teammate Leclerc.
However, it would be the victory for the 2018 World Champion. Mercedes, after winning the Drivers' Championship with Hamilton, now also have the 2018 Constructors Championship. Verstappen took second place (arguably he should have placed higher) and Räikkönen completed the podium, keeping Ricciardo at bay.
Verstappen, responding to Horner's disbelieve: "Yeah I know what to say, I really hope I won't see him in the pits…" with a lot of censoring needed. And as it would have it, the two did meet with Verstappen pushing Ocon three times in a widely broadcast standoff.
After some drama, it is time to look towards the last race of the season. The Abu Dhabi Grand Prix could result in some drivers taking big risks for the win. It will be Alonso's final race in F1; he'll be hoping to step away from F1 with a good result. In short, it should be a good one.