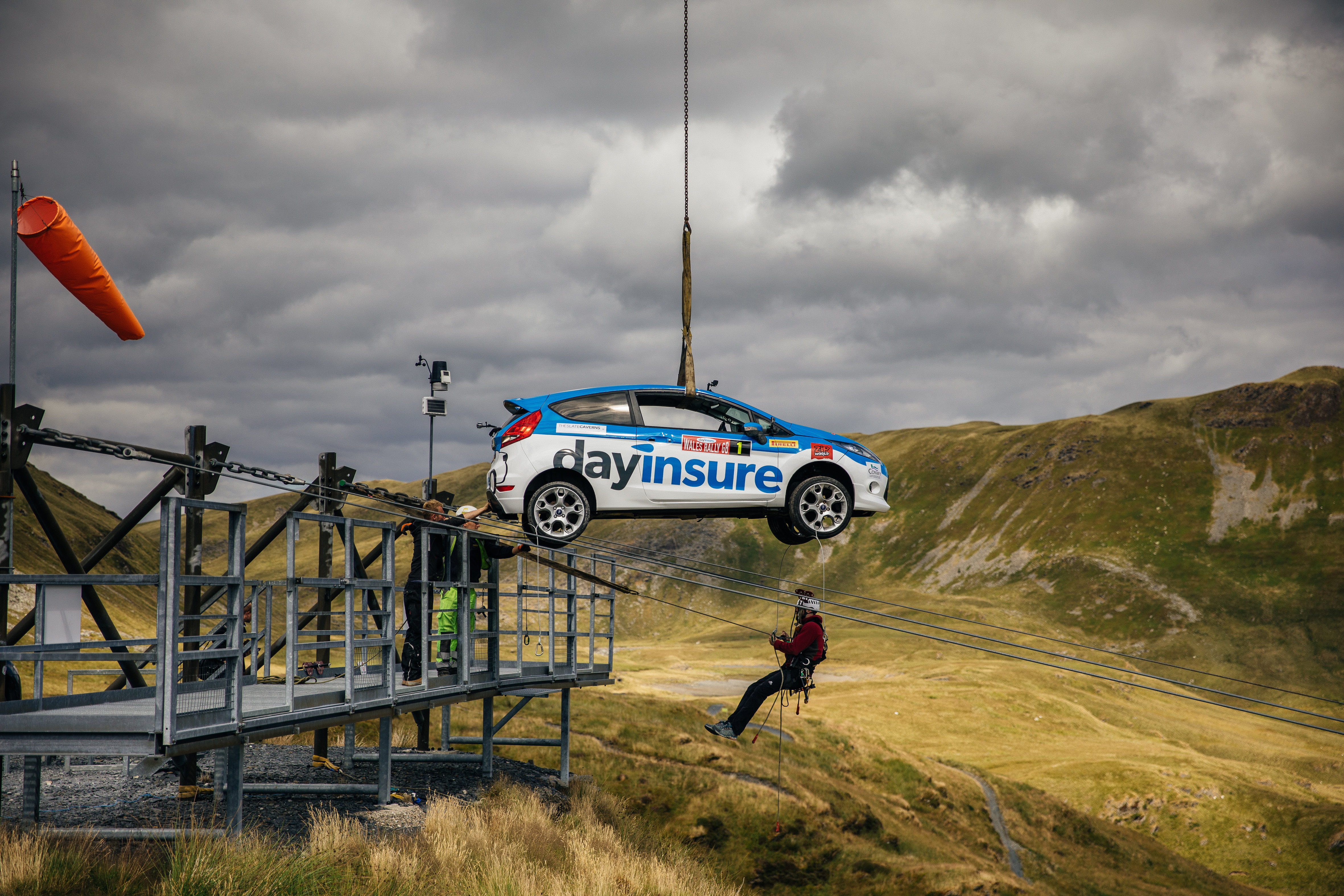 Awards, beers, eBay, clones, drones, a big yellow crane plus a crash landing – the full story and secrets behind the jaw-dropping #Skydriver viral video have been revealed in a short follow-up film released today (Tuesday).
What started life as some bar-room bravado banter ended up, more than two years later, with a livered car flying down one of Zip World's adventure tourism wires at Slate Mountain, Blaenau Ffestiniog in north Wales – an incredible stunt that has already been watched by many hundreds of thousands of online viewers in the first few days since being released on Wednesday 1 August.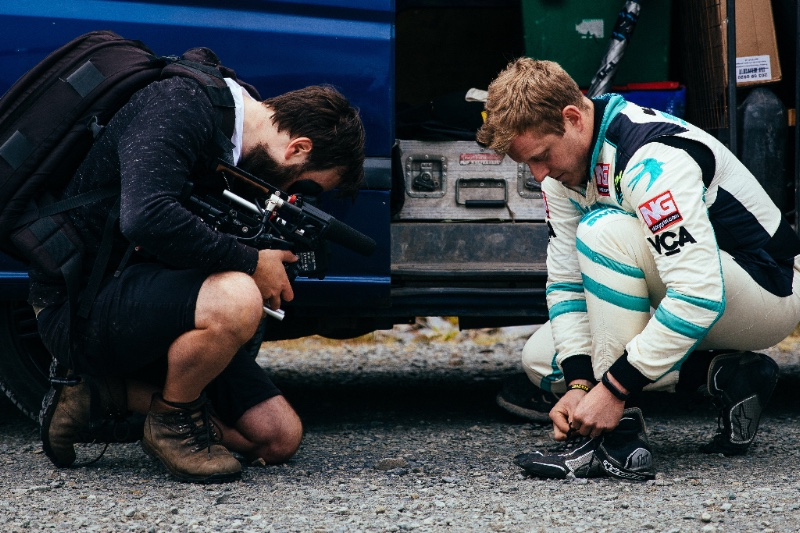 Although some of the more eagle-eyed browsers did spot that two different look-a-like Dayinsure liveried cars had been used for the rally driving and sky driving elements (the clue was in the wheels), what the cameras didn't reveal was the car's somewhat unplanned bumpy landing at the end of its dramatic, high speed flight down Zip World Titan.
The full story is now disclosed in a special behind-the-scenes #InsideSkydriver film. The edit includes yet to be seen footage of the spectacular stunt plus interviews with key members of the ambitious #Skydriver team who were not only responsible for dreaming up such a crazy proposition but also for actually accomplishing the eye-catching feat.