After 21 races, 20 countries visited, and 1,242 laps of racing, the 2021 Formula One world championship is about to be decided. As if the excitement were not already enough, this weekend will be the first time in 47 years that the title contenders have entered the final round dead level on points.
Max Verstappen and Lewis Hamilton have been battling it out for the world championship hammer and tong since day one in Bahrain. Ultimately, the surprise has not necessarily been that they have gone into the final round so tight – it is not even that shocking that they have entered this week with absolutely no disparity between them. The surprise has arrived in how they got there.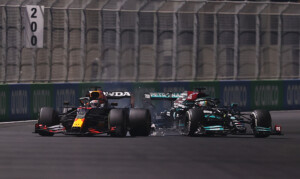 The two have been involved in several extremely tense and contentious moments over the course of the year, prompting an incrementally personal rivalry between their respective team bosses – Toto Wolff and Christian Horner.
This title race already looked as though it was going to be spicy over the course of the opening few rounds, with the Briton and the Dutchman running a fine line at Imola, Portimao and Spain. Eventually, it would all come to a head at the British Grand Prix in July. The now-infamous collision at Copse prompted a furious Verstappen to criticise Mercedes' celebrations after Hamilton had won the race while the 24-year-old lay in a hospital bed.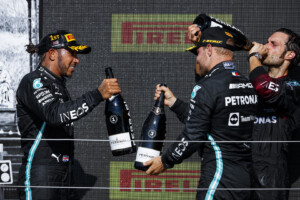 It never really died down from there, with a nasty-looking crash at Monza, followed by their off-track excursion at Sao Paulo following. And of course, the recent Saudi Arabian Grand Prix gave us the most bizarre collision yet, with Hamilton running into the back of the Red Bull as Verstappen slowed to let him through having pushed him off the circuit moments earlier.
This has led to whispers of Verstappen possibly utilising the Ayrton Senna technique from 1990, in which the Brazilian wiped out Alain Prost at the season-ending Japanese Grand Prix to seal the title. By virtue of Verstappen having won more races, he would clinch the title were the two protagonists to fail to finish.
We are of course hoping that they do manage to keep it clean and, as Nico Rosberg affirmed in 2014, it is of course also partly down to Hamilton as well as Verstappen to ensure this happens.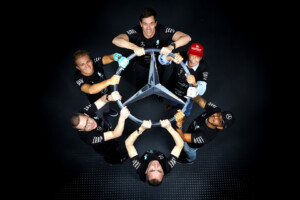 The finale then takes us to the 5.5 kilometre Yas Marina Circuit in Abu Dhabi, where the title has been decided twice before, and will be again this weekend. Hamilton has a record-six wins at the track, but Verstappen won this race last year and, of course, whomever finishes ahead of the other takes the title, meaning a win guarantees glory for both of them.
But that is not the only battle that needs settling this weekend. Charles Leclerc, Lando Norris and Carlos Sainz are covered by just 8.5 points in the battle for fifth, which means it is also all to play for between them. Linking in with this, Ferrari need only score six points to seal third in the Constructors' title from McLaren – the Scuderia are set to take a significant step forward from last year's finishing position.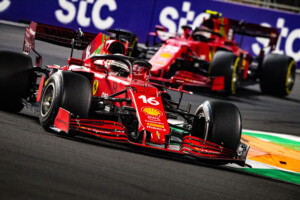 Interestingly, every qualifying battle has already been settled prior to the final round, with Pierre Gasly beating Alpha Tauri team mate and rookie Yuki Tsunoda a clean-sweep 21-0.
This is it then. All square, all to play for. It is winner takes all at the Abu Dhabi Grand Prix.