It is no secret that, a few years ago, a crash like the one Romain Grosjean suffered would have surely resulted in death.
So many things and so many people came together to help protect Romain and save the Frenchman's life, and many of those people are now looking down as Guardian Angels.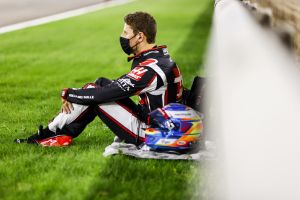 Amazing pioneers like Professor Sid Watkins and Charlie Whiting have played such a monumental part in the safety of Formula One drivers today, and those two will have been looking down, smiling as their relentless work in the push for safety paid off for Romain, as it has done for so many.
But some are still right here with us. Extremely special mentions have to go to medical driver Alan van der Merwe and Doctor Ian Roberts, whose quick thinking aided Grosjean in getting out of his flaming and broken Haas. Furthermore, the marshal who ran all the way across the track to help put out the fire, risking his life in the process, deserves much praise for his brave efforts.
My colleague Tim Weigel discussed in his piece not long ago the concerning brittleness of the barrier which caved in, causing the shocking sight of the front half of the car wedged in the wall. This is something that the current heroes protecting our drivers will doubtless look into, but overall, every safety device worked to perfection.
Without the functionality of even one of those components, the situation would have been greatly and we perhaps might have been looking at a fatality.
One of said components used to be one of the most polarising subjects in F1 upon its introduction in 2018 – the Halo. In the end, the name is the most apt description; not only is it round, but it is the protective layer that so brilliantly looked after Grosjean at the Bahrain Grand Prix. No one now is left in doubt about the positive effect it has had – it even saved Charles Leclerc's life in Belgium the very year it was introduced.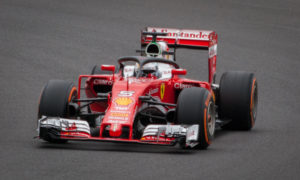 But what I also wanted to talk about is the unbreakable mentality of a racing driver. All 19 of them, following Grosjean's horror-crash and subsequent miraculous escape, put their helmets back on and went racing again. Remarkably, Lance Stroll's collision with Daniil Kvyat, which saw the Canadian upside down, seemed terribly minor compared with the horrific events we had just witnessed an hour prior. But everyone gave it everything they had, fully aware and freshly, painfully reminded of the risks they were taking to give us a show under the lights.
Grosjean's Haas team Principal Guenther Steiner said, as Romain was recovering in hospital, that the Frenchman is aiming to return to the team in Abu Dhabi – if he is cleared to race, he will likely be taking part in his last race in F1. He is being released by Haas at the end of this year along with team mate Kevin Magnussen, but he is replaced for the second race in Bahrain this weekend by Pietro Fitipaldi.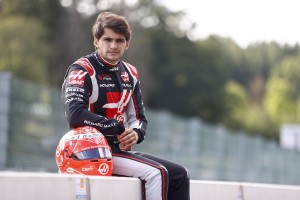 Grosjean's reported eagerness to return underlines the courageous and unbelievable mental toughness of a racing driver – not just in Formula One, but in the whole of motorsports. Anyone would be forgiven for neglecting to race after experiencing or seeing a crash the magnitude of Grosjean's, but Formula one's Gladiators are not alone in bravely fighting on.
I caught up with BTCC driver Bobby Thompson as he prepared for a sim race on a Friday night, followed by a weekend of racing at Donington park. He suffered an enormous shunt in Croft in October, and he told me about the fighting spirit that exists within a racing driver.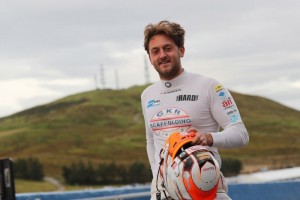 "When you're putting the helmet on that's one of the risks to begin with," he told me candidly. "After the crash you're ready to just jump back in. If anything, you've had a bit of time out, and you're really eager to get back out there."
I found it was also important to mention the progress in risk limitation in F1 and the realm of motorsport. In Formula One, for instance, there were 37 fatalities between 1950 and 1994, yet there has only been one since. That one since Ayrton Senna at Imola was Jules Bianchi, and his tragic accident in 2014 prompted a series of rule changes and safety feature installations, many of which saved Romain Grosjean in Bahrain.
Asked about the safety advances in motorsports, he heaps praise on the governing bodies who have fought to limit the risks on track. "Even in club racing now, everything's monitored a lot finer; even the junior single-seater formulae now are starting to get halos, which should have been from the start really. If we just go back five years before the halo, Grosjean still might not have been here [after his Bahrain crash] so even the last five years have been incredible."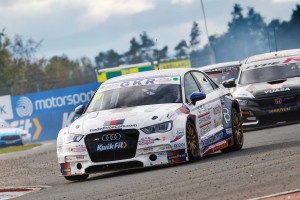 A huge thanks to Bobby Thompson for his time, and a massive tip of the hat to everyone, past and present, whose heroic and devoted hard work paid off last Sunday, and will continue to do so for many years hence.