After a two-week break since the Hungarian Grand Prix, the Formula One circus rolls into the lush fields of Silverstone for the 75th British Grand Prix, and the first of two back-to-back races to be held there in as many weeks.
The 5.8 kilometre circuit has seen 30 different winners in the 53 Grands Prix that it has hosted, one of them being the six-time winner Lewis Hamilton, who looks to make it a seventh on his way to, potentially, his seventh world championship this campaign.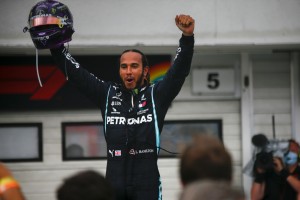 2020 Hungarian Grand Prix, Sunday – LAT Images
And it is he and his relentless Mercedes team that look to take their sixth win here since the new track layout was introduced in 2010, after an utterly dominant display by Hamilton won him the Hungarian Grand Prix last time out.
Ferrari's 13 wins overall in Silverstone are nothing to gawp over regarding recent years – their last two victories in Northamptonshire came in 2018 with Sebastian Vettel, and back in 2011 with Fernando Alonso.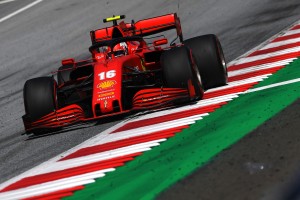 Scuderia Ferrari Press Office
And speaking of Ferrari, their terrible beginning to the 2020 season is not going to be improved at a track where the teams will need power – something that the Prancing Horses have been lacking in their power unit over the first three races. This has also translated to their customer teams Haas and Alfa Romeo. They have both struggled to make it out of Q1 in Austria and Hungary, but Kevin Magnussen's point in Budapest was a step in the right direction for the American outfit. The Dane and team mate Romain Grosjean will be trying not to make contact for the third year in a row in Britain – something that landed them in a fiery rollocking from team boss Guenther Steiner last year.
Red Bull's erratic car performance has negatively impacted on Max Verstappen and Alex Albon this year. Albon ended up out in Q2 in Budapest last time out, while Max Verstappen's assessment of the RB16 has generally been that it is "too slow" to challenge the dominant Mercedes. He did very well though to hold off Valtteri Bottas for second two weeks ago. The Finn, who took victory in the first round in Spielberg, knows he needs a win over the next couple of races to close the gap back up to team mate Hamilton and stem the colossal tide from the brilliant Briton.
McLaren enter their home race having made a positive start to the year in Austria, but struggled in Hungary; Carlos Sainz claimed a ninth-placed finish, while Lando Norris failed to score points in thirteenth. However, seldom do poor weekends tend to happen for McLaren since the start of 2019 and the entertaining driver-partnership know that, with a bit of misfortune for Red Bull and Ferrari, they could go in search of a podium.
Racing Point will have the same perspective. Their exceptional qualifying in Budapest was followed by a fourth-placed finish for Lance Stroll, who may well yet be partnering Sebastian Vettel next year. The German is tipped to be signed by the team as it becomes Aston Martin in 2021.
As with last year, Williams find themselves entering this race having thus far been the only team yet to score points, but will have designs on lifting themselves off the bottom of the Constructors' standings if changeable conditions play a factor.
After his eighth win in Hungary, Lewis Hamilton has his sights well and truly set on number seven in Silverstone – one of the best weekends of the year, and we get to see it twice!
Feature Image courtesy of Red Bull Content Pool