Warren Nel
Let's talk about this year then. It's your third different team in three years.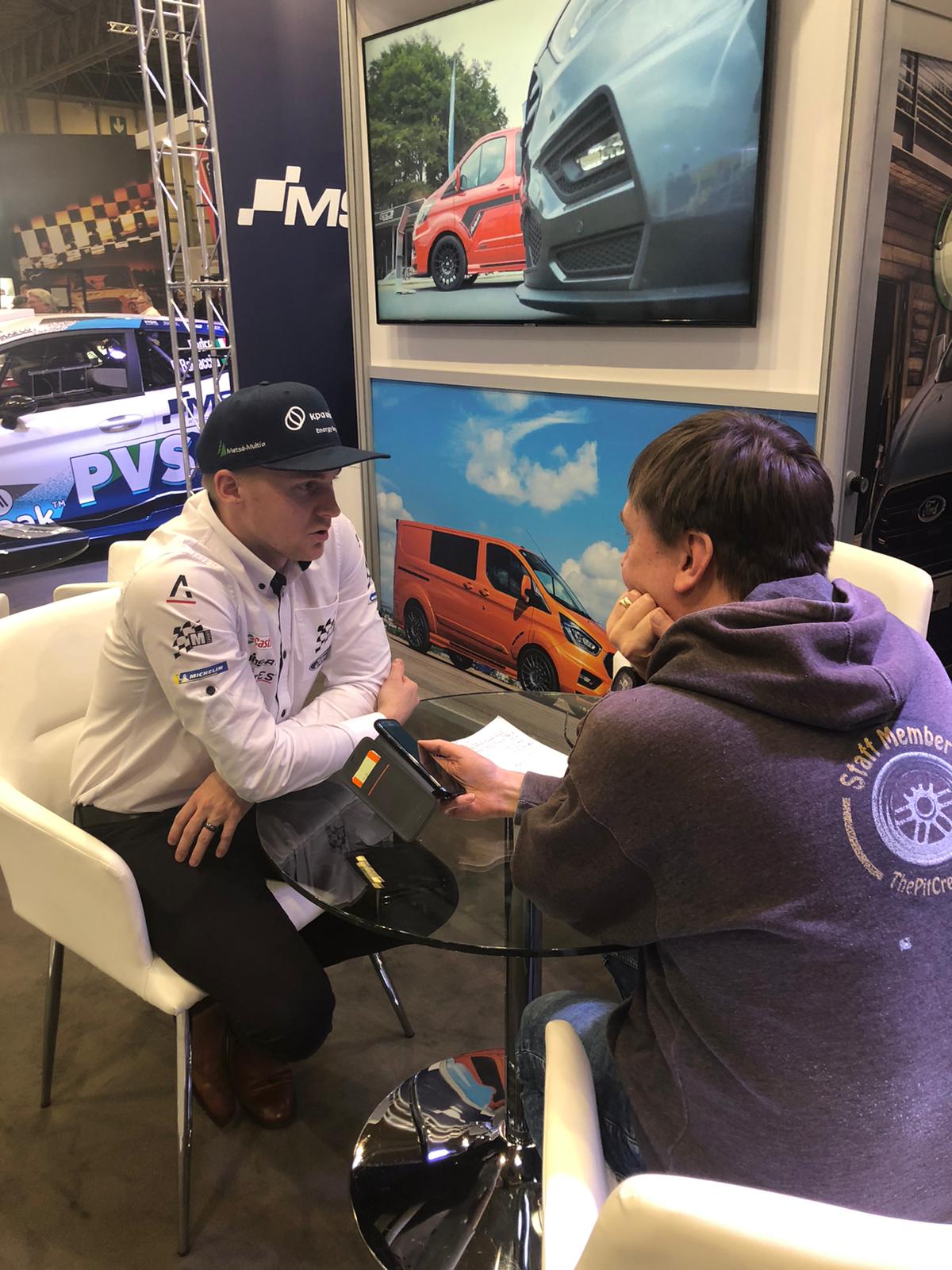 Esapekka Lappi
It's also Seb's as well. Everyone keeps asking me, but also him as well. He's gone in the opposite direction.
Warren
I wanted to talk about your preparations, but before that what about last year? You had a lot of issues at Citroen, and you didn't score as many points as the previous year. You went from one of the best cars, to the not so good car. Could you put into words what the issues were?
Esapekka
I'd say the biggest problem, the first half of the 2019 year was hard, I just couldn't change my driving style as much as the car needed, and we couldn't introduce the parts which would suit my driving style and we didn't have the kind of parts like the differential and then in Monte we had an wishbone issue after hitting a rock and then we had an engine explode. Sweden was fine with the podium and then since then it was very challenging and it felt with the natural driving of mine we were not competitive, I was not fast enough and then I knew to push harder and made mistakes, but then we got new differentials and then the pace on gravel was there immediately. Finland and Turkey were good. In Wales it was kind of going to be fine and we were not far away but then I made a mistake and went wide on a corner and broke a wishbone. Also, in Spain we were not far away and then the engine blew again, so in the end I felt positive steps throughout the year but for some reason on tarmac it was just sh*t. I don't know why, but it was not only me, Seb also was struggling a lot and we never found out why. That's mainly coming from the car, that I couldn't drive it fast enough, and then when I got the parts, then it was better.
Warren
Yeah, you took two stage wins in Finland, so things came together a bit better for you there. Okay, that's the past. Let's look at this new year. It's great to have a driver of your calibre still here. When did the conversation with M-Sport begin, and when did you find out about Citroen? Did you know before the press release?
Esapekka
Two hours before, I got a phone call and I didn't have long to prepare for that, and then on the same day, we contacted Malcolm as I know it's the only chance, because Toyota hadn't released anyone yet, but still I knew who would be driving over there, so then we set all the meetings soon, and after a few days I was meeting Malcolm in England already in November. Things went forward quite quickly and we settled the things very soon, it was just today the guys wanted to announce it. Things were very clear. The funny thing is the rumours, they were flying about already before I even called Malcolm. This was the funniest! But in the end luckily it did happen.
Warren
Looking at the new season, you've had some time in the car, can you describe and compare to you two previous cars what it's like?
Esapekka
Well, the first impression is that it's quite easy and very logical, at least on tarmac it's quite logical even if the conditions are tricky and challenging with a lot of surface changes, wet conditions it feels logical, so that's giving a good confidence for the driver and for sure compared to last year it felt so much easier. I really enjoyed the test the chassis is working even better than the Toyota I believe. Performance wise, Citroen, the engine was kind of only in the top power, no torque but this is opposite again, the torque is quite nice like the Toyota, but when you're in fifth or sixth gear, in the high revs it's not really going like the Citroen. We are gaining more in the low revs but missing out of the high revs, but I think we will have a new engine before Argentina, which will fix these problems, and they are saying it will be a big improvement. This is promising, so I'm really quite looking forward that we can surprise people.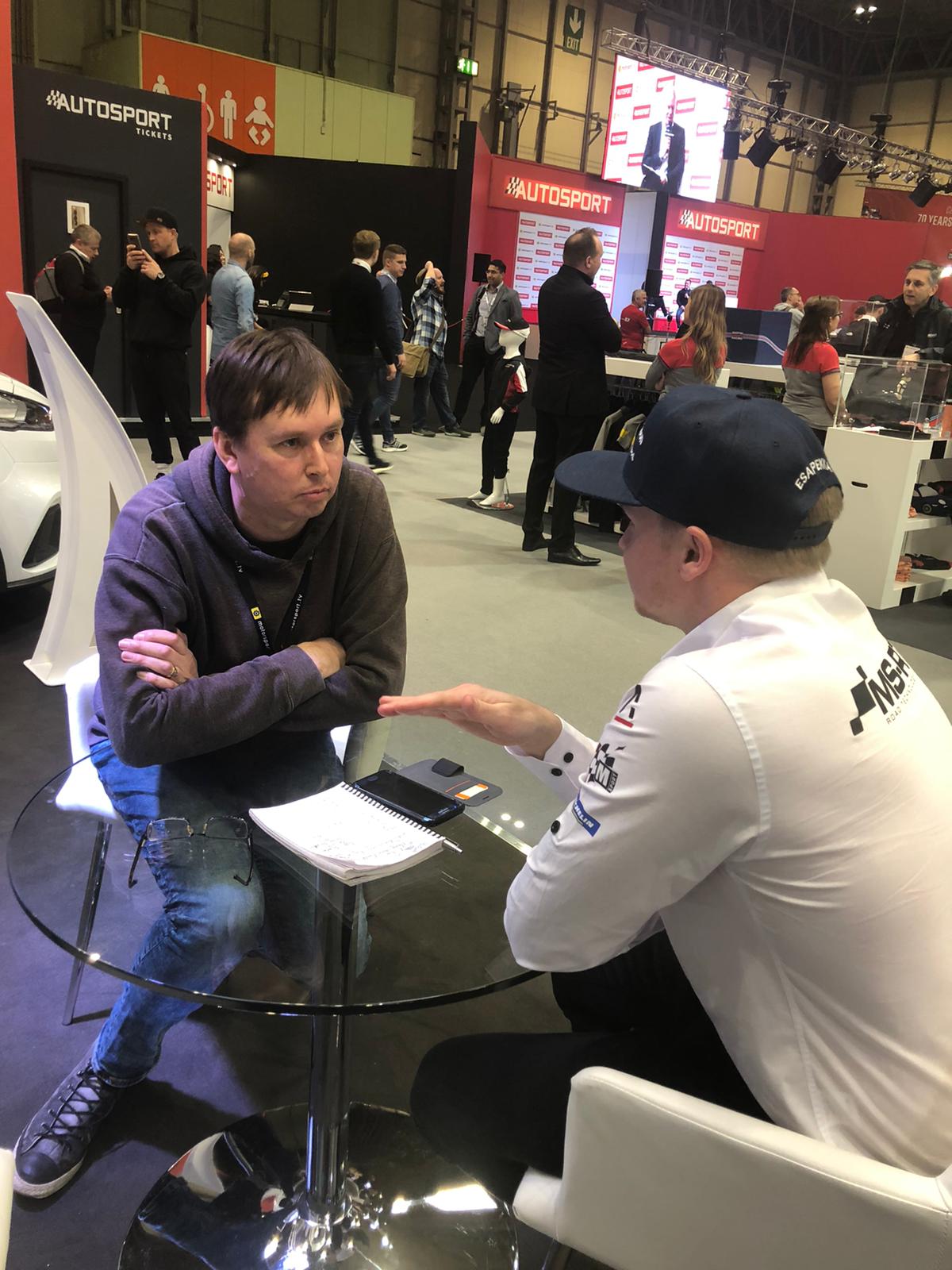 Warren
Okay, there's three new events of course, in terms of preparations for those events, particularly the Safari, the roads are going to be quite different.
Esapekka
This is quite tricky to find a place which is similar, I've seen some videos from last years rally and looks like they are just making a road with a tractor, where to find these kind of conditions maybe Poland, but's its maybe too fast, Kenya looks quite sandy, I don't know  what we should do with that. But for the New Zealand I go with the Finland set up, I've done this rally once, seven years ago in the Skoda S2000, when I did the Asian Pacific Championship, so I drove over there. Japan, we did the recce last year and it looks super slow and technical, even more corners than Corsica, it can be interesting, but to prepare for Kenya, I have no idea and I'm a bit afraid of this rally, it can be quite an adventure!
Thanks to Esapekka for his time.