Formula One is back with a bang, and Albert Park's two days of running have culminated in a scattergun grid, topped by Lewis Hamilton.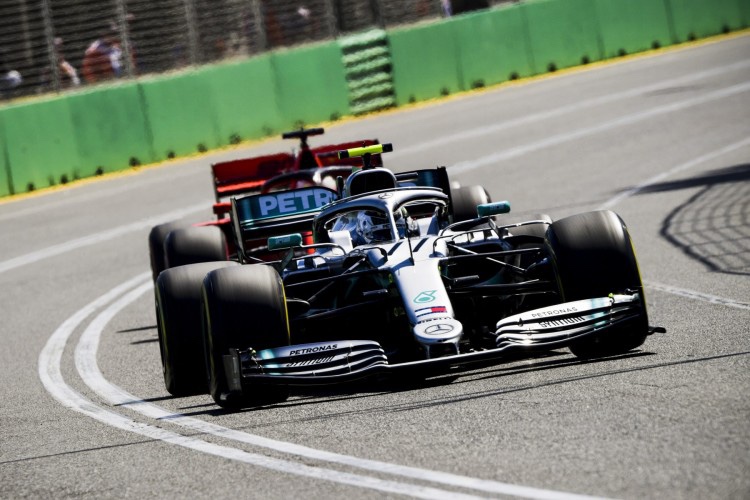 image courtesy of Pirelli Motorsports.
The five time World Champion picked up his stellar form from 2018's end, landing his sixth consecutive pole in Melbourne and, surprisingly, scorching the tipped favourites Ferrari on one lap pace.
The session started with a twist – 1st to 18th were separated by just a second, and when Red Bull newbie Pierre Gasly didn't show in the final minutes, he surfed down the order to 17th.
Lance Stroll joined him in the Q1 dropzone, as did an unlucky Carlos Sainz, who found his final sector to be compromised by a limping Robert Kubica who had moments ago brushed the wall and picked up a puncture. Kubica and his teammate George Russell endured a nightmare, their Williams over a second away from the nearest car.
Q2 saw many new, and returning, faces still in the hunt. Daniil Kvyat's impressive return to the frontline ultimately earned him 15th place, while his teammate Alexander Albon placed his Toro Rosso a more than respectable 13th on his first qualifying outing.
The home boy, Renault's Daniel Ricciardo, didn't have the session he had hoped for: general consensus was that the Renault is the 4th quickest package, but neither he nor Nico Hulkenberg were able to extract it and line up 11th and 12th, the German getting first blood.
The two extremes of the F1 grid, 19 year old Lando Norris and 39 year old Kimi Raikkonen both stole the show in the midfield, to earn a McLaren and Sauber representation in Q3.
Norris ended the final session in eighth place, marking an admirable U-turn from the dismal form McLaren had the season prior, while Raikkonen achieved a solid 9th. Sergio Perez brought up the rear, while once again the Haas package looks strong around Albert Park, with Romain Grosjean 6th and Kevin Magnussen 7th.
But it was Hamilton who ultimately stole the show – while Valtteri Bottas had the initial time to beat, he came back with a splendid lap on the edge that showed while the Mercedes might be a nervy car to drive, the pace is there in abundance.
Bottas lines up second on the grid, with Sebastian Vettel behind in 3rd and an opportunistic Max Verstappen completing the second row, ahead of Charles Leclerc.