Round nine of the 2018 Formula One Championship will bring us to the Styria Mountains in Spielberg for the Austrian Grand Prix.
The Red Bull Ring is one of the shortest tracks on the calendar; the track length is 5.9 kilometres, with ten turns. With a sweeping second and final sectors, coupled with a powerful first sector, the track is tough but overtaking is possible, particularly into turns 3 and 4.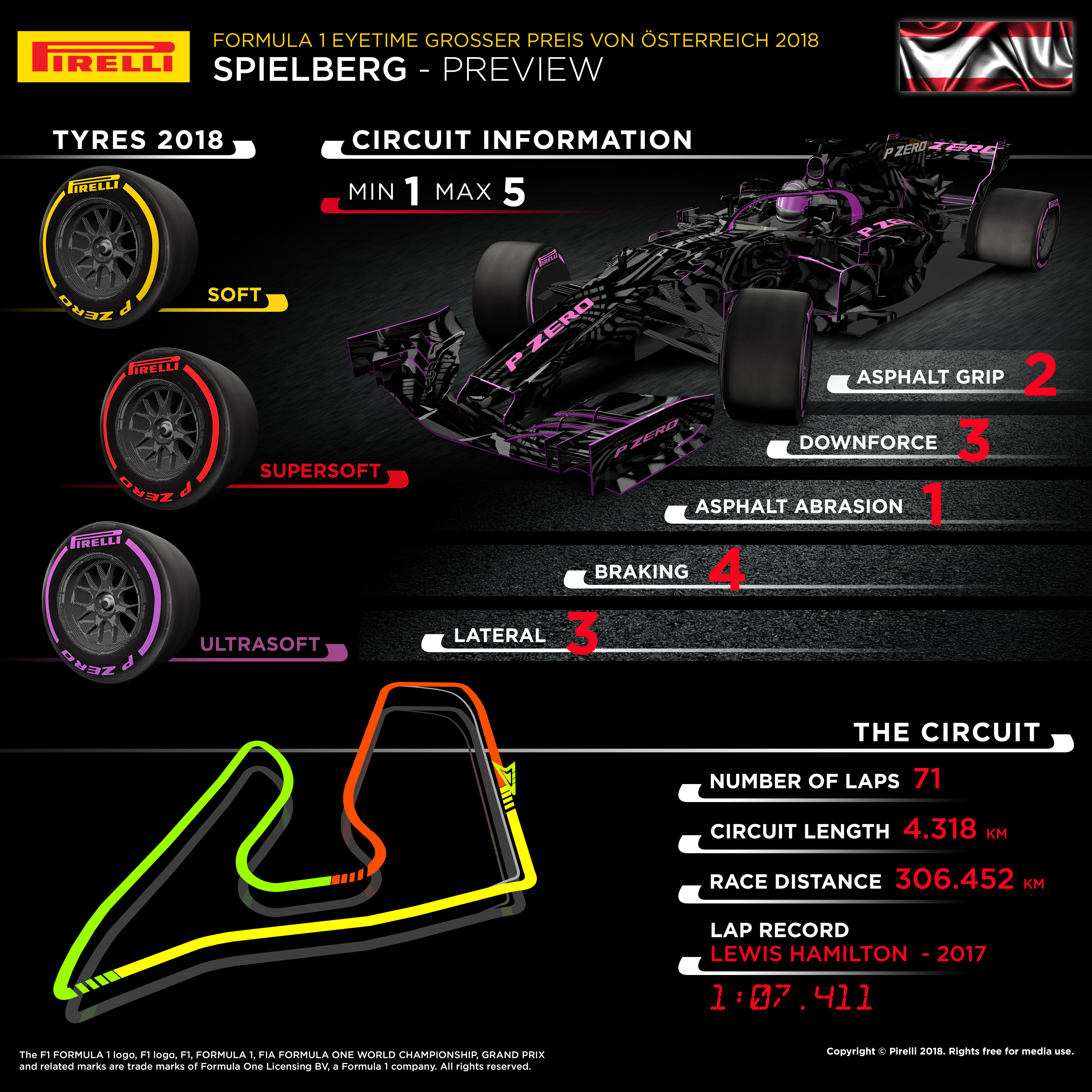 Lewis Hamilton comes into this weekend with a 14 point lead over title rival Sebastian Vettel, following his dominant victory in France last time out; this was aided by Vettel taking out Bottas at turn one and the German and the Fin ended up in fifth and seventh respectively.
Austria is the home race for Red Bull racing who have 3 wins under their belt in 2018 thanks to Daniel Ricciardo, and they will be hoping for a win on home turf this year.
This is not unreasonable to expect; they have been on the podium in both of the last two races at Spielberg; Max Verstappen in 2016, and Ricciardo last year. This is, however a power track, and Mercedes, who have won every race in Austria since its return in 2014, are the favourites.
Austria has seen some exciting moments. It was the scene of Williams' shock one-two in qualifying in 2014, a huge first lap crash between Fernando Alonso and Kimi Raikkonen in 2015, and a last lap collision between Mercedes team mates Lewis Hamilton and Nico Rosberg in 2016. Before its 11-year break, we saw a collision between Mika Hakkinen and David Coulthard, ruining their chances of a one-two, and a close battle between Michael Schumacher and Juan Pablo Montoya, whose paths repeatedly crossed in their careers.
Valtteri Bottas won the race last year – it was his second win of his career – while Daniel Ricciardo brilliantly held off Lewis Hamilton for the final spot on the podium.
The Red Bull Ring is considered as one of the "old-school" circuits in F1, which was the cause of such excitement when it returned in 2014.
There will undoubtedly be further excitement this weekend. The championship battle heats up between Ferrari and Mercedes, but watch out for the charging home bulls.
Featured Image courtesy of Getty Images / Red Bull Content Pool