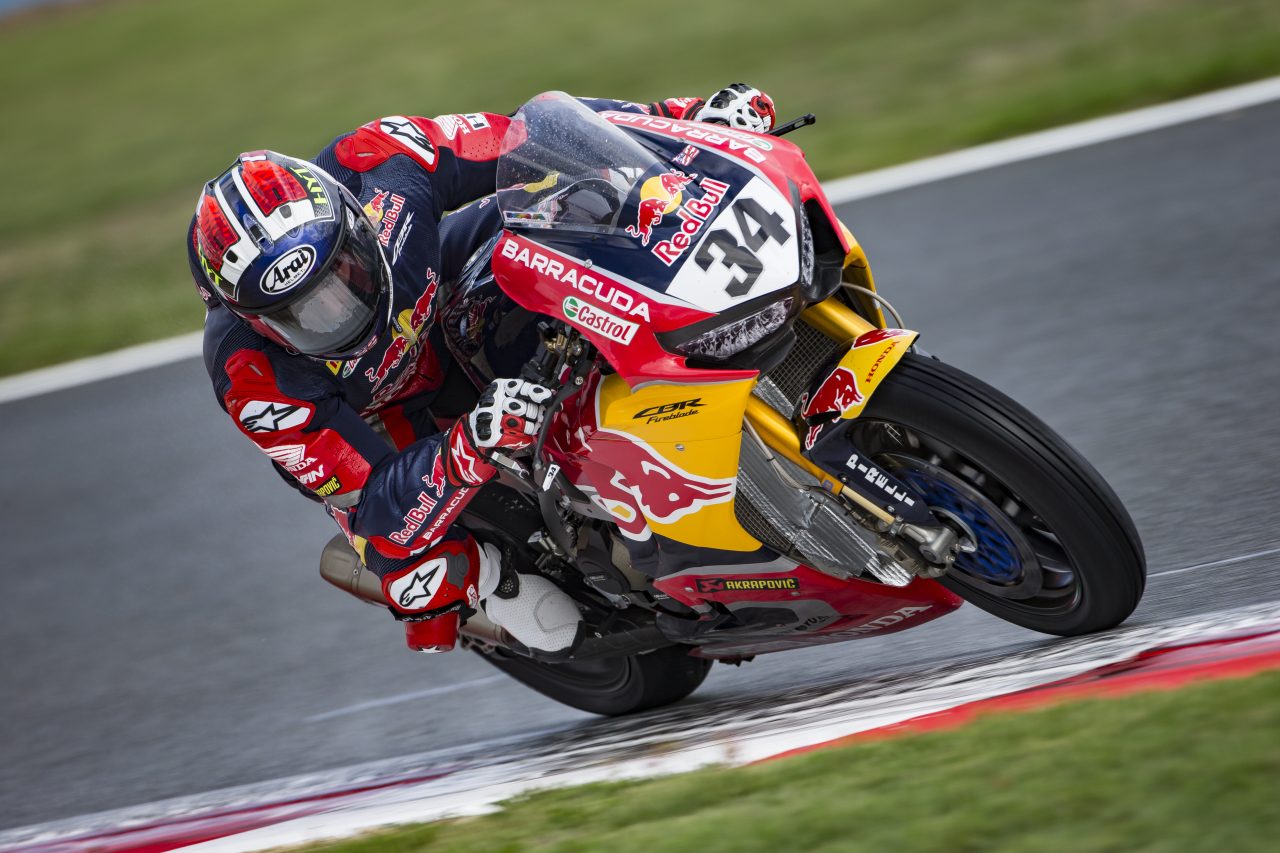 Davide Giugliano was left without a ride in WSBK last year but he showed he is still capable, finishing 8th and 11th at Magny Cours for the 11th round of the 2017 World Superbike championship.
"It's was an unlucky race two because I feel I had the pace to be fighting for a top-6 finish. The realistic goal before the start was to finish between 8th and 11th but we turned out to be quicker than we expected", said a joyous Giugliano.
"It was hard to push when I found myself at the back of the field, because even though I knew I had to make up ground, I was riding on my own so I didn't know how wet it was on different parts of the circuit and how conditions were evolving throughout the lap. We put together a good comeback, we made some passes and we showed a good pace, so I think there's a good synergy developing between the bike and myself now", he continued. Giugliano looks certain to remain with the Red Bull Honda squad for the remainder of the season.
The Italian also hailed the development of the new Honda Fireblade SP2. He gave the team their first start from a top six position since Nicky Hayden at Losail in 2016. The team's best race result is 6th, from Stefan Bradl in race one at Assen.
"The guys have done an amazing job: I feel that the bike is improving a lot and that was the reason I was chosen in the first place so I'm happy. The top speed was also excellent today. Obviously there is still a lot to improve but things are going in the right direction".
Image by: worldSBK.com