Isack Hadjar took victory for Hitech in the opening Formula 3 race of the season in Bahrain, after initial winner Oliver Bearman was handed a time penalty at the chequered flag.
Bearman started the race in second place behind the Carlin of reverse grid polesitter Zak O'Sullivan. At the race start Bearman went straight for the inside of Turn 1 to try and take the lead, but O'Sullivan managed to cover the Prema off and keep the lead for the opening lap.
Hadjar meanwhile started in fourth place behind David Vidales. After Vidales held Hadjar off into Turn 1, the Hitech driver then had to defend in a tight battle with Alex Smolyar and Zane Maloney early on.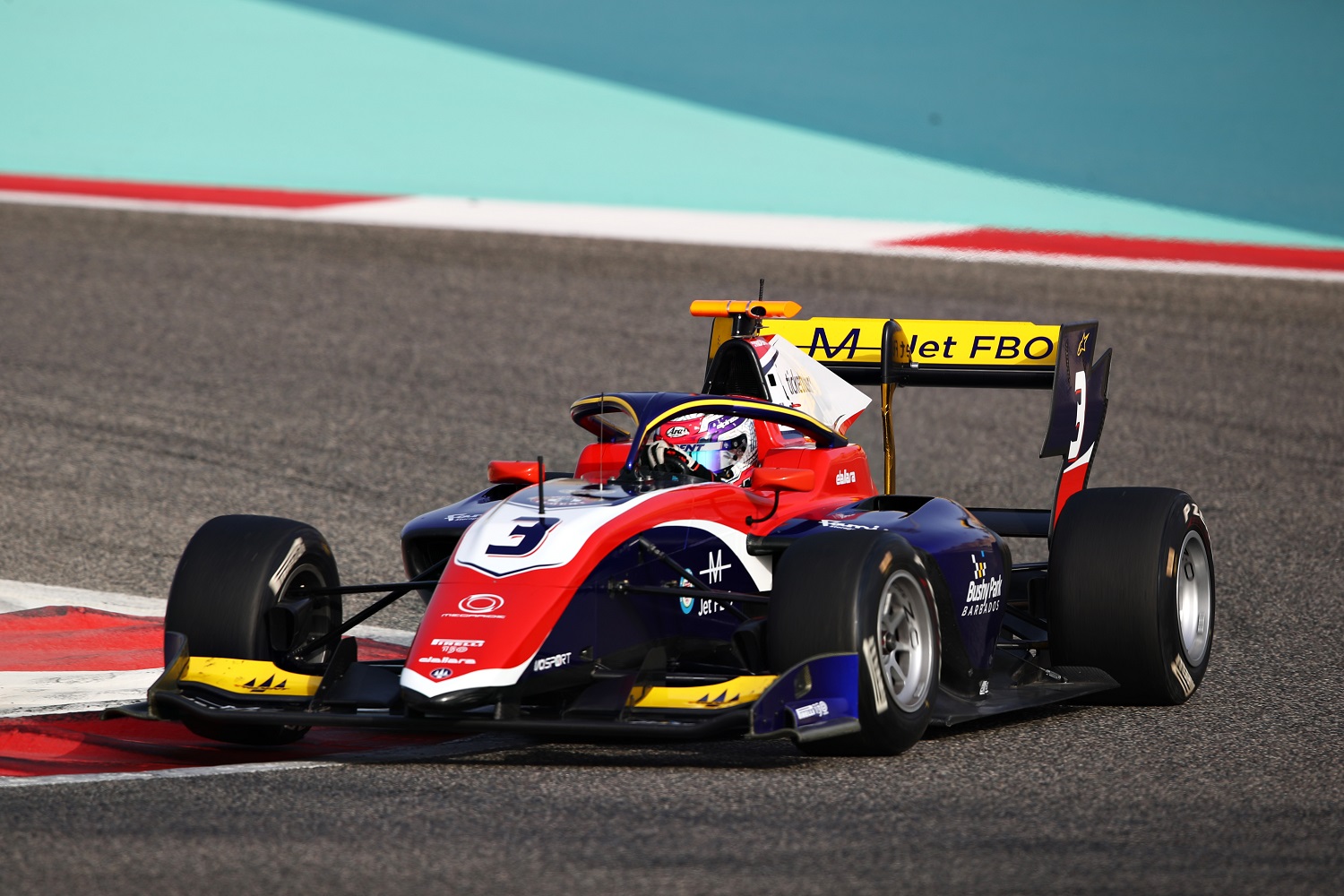 Hadjar moved up into the podium positions by passing Vidales at the end of the first lap. But coming onto the main straight, Vidales used the slipstream to pass Hadjar back for third while Maloney followed him through and demoted Hadjar to fifth.
However as the opening stages of the race unfolded, Vidales burned through his tyres quicker than the cars around him and dropped back from the leaders O'Sullivan and Bearman. On lap 3 he fell back to sixth as Maloney, Smolyar and Hadjar all passed the Campos, then eventually fell back into the clutches of Prema's Arthur Leclerc as well.
As Maloney assumed third place, Bearman began to close on O'Sullivan for the lead. O'Sullivan had enjoyed a comfortable buffer of more than a second over the Prema in the early laps, but Bearman began to wear that down to half a second by lap 4. On lap 5, Bearman then made his move and took first place from the Carlin.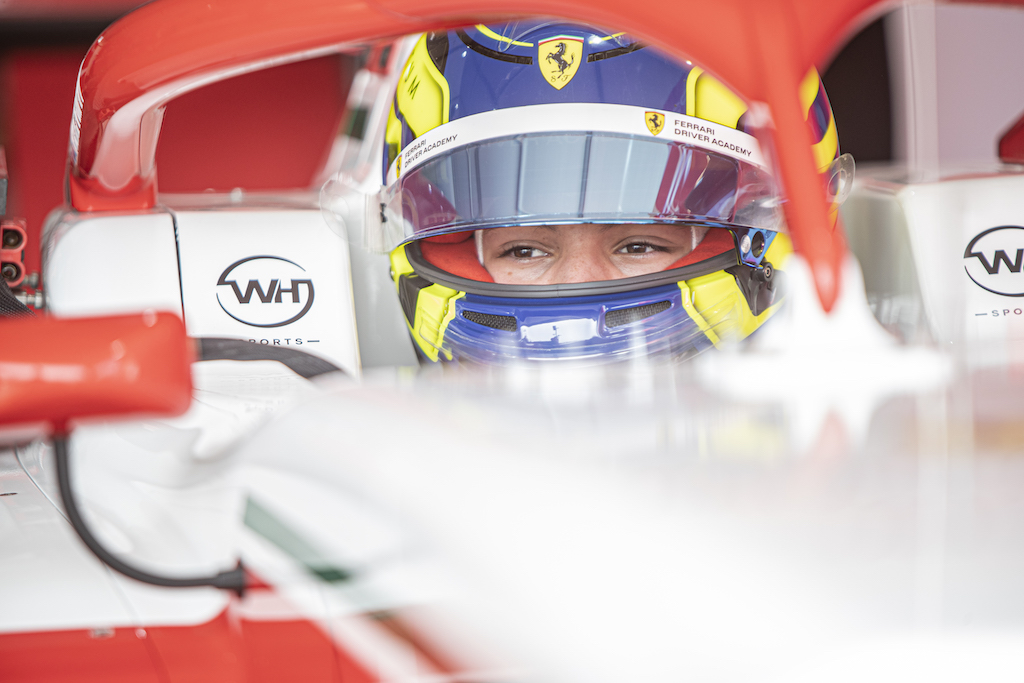 Once in front, Bearman started to pull out a multiple second gap over O'Sullivan by the halfway stage, when O'Sullivan's tyres began to fall away from him. By this point Hadjar was running in fourth place having despatched Smolyar, and was pursuing Maloney's Trident for third.
By lap 15 Bearman was more than three seconds clear of O'Sullivan, while Maloney, Hadjar and Smolyar were swarming behind him. Maloney and Hadjar took advantage of O'Sullivan's failing tyres to bump him off the podium shortly after, before Hadjar's momentum then carried him past Maloney into second on lap 16.
With only a handful of laps remaining Bearman had a comfortable lead of 3.5 seconds, while Hadjar had lost too much time fighting past Smolyar, Maloney and O'Sullivan to make that up. But as Bearman continued pushing to build his gap even further, his engineer came on the radio to warn him about a string of track limits violations against his name.
Bearman initially crossed the line in first ahead of Hadjar, but while he and his team were celebrating on the radio he was handed a five-second penalty for exceeding track limits too many times. This dropped him to second behind Hadjar, handing Hitech the win.
Smolyar completed the podium in third place ahead of Maloney in fourth and Leclerc in fifth, and O'Sullivan came home in sixth in the end. Caio Collet took seventh for MP Motorsport, and Kaylen Frederick, Juan Manuel Correa and Vidales rounded out the final points positions.