Matteo Nannini topped the first day of Formula 3's post-season test in Barcelona ahead of Jake Hughes and Calan Williams.
On his first day driving for Campos Racing, Nannini set his time of a 1:32.170s in the morning session, before switching to race simulations in the afternoon and logging a total of 64 laps. Hughes, returning to HWA, was only 0.257s slower than Nannini and set 62 laps overall.
Jenzer's Williams led a tight trio of drivers with less than three tenths separating him from Dennis Hauger at Prema and ART rookie Victor Martins in fifth. Renault junior Martins, currently leading the 2020 Formula Renault Eurocup championship, was the only rookie within the top ten and had one of the highest lap counts with 74.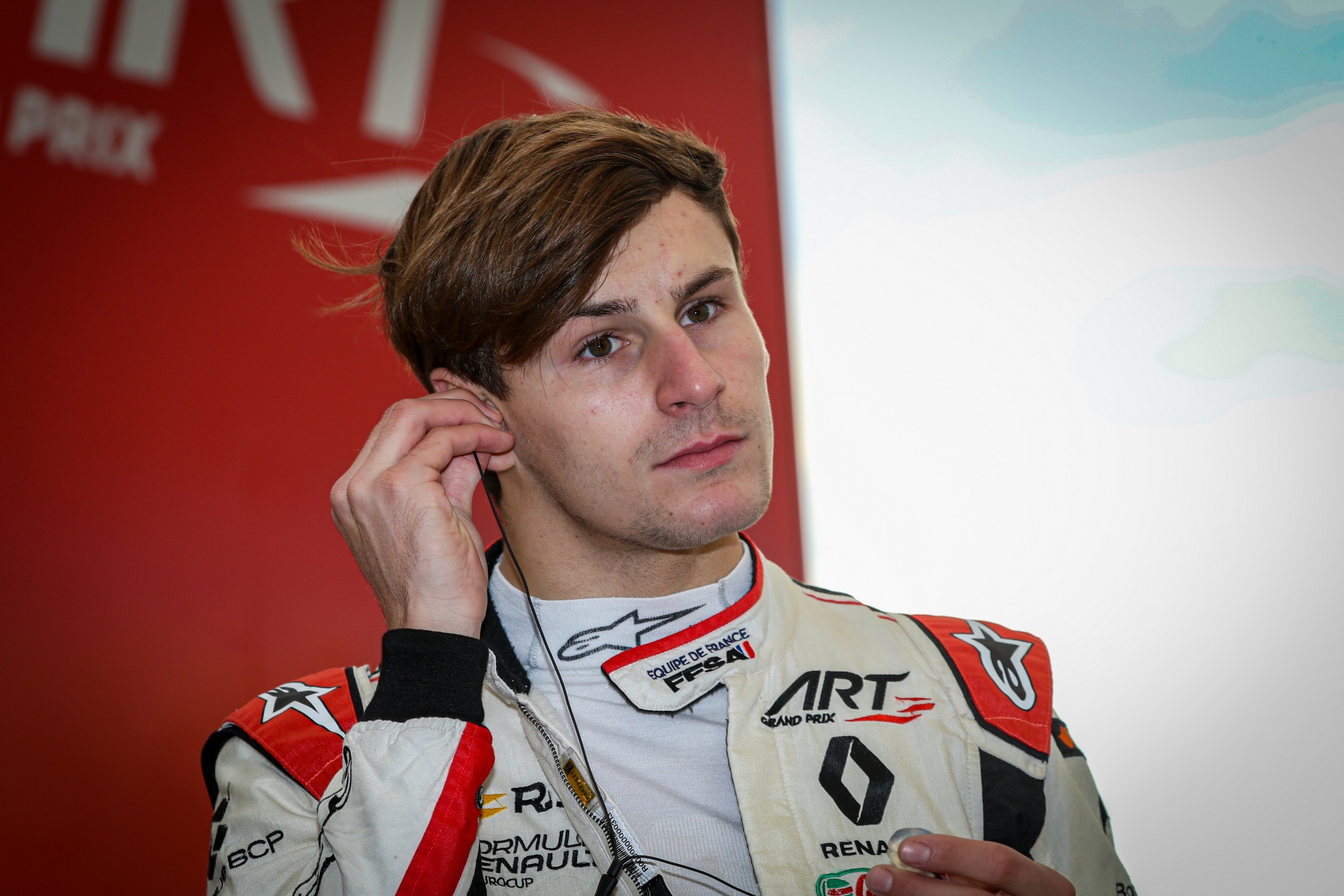 Enzo Fittipaldi (HWA) and Roman Stanek (ART) were sixth and seventh, while Jack Doohan was eighth-fastest overall and topped the afternoon session for Trident. Clement Novalak (Trident) and David Schumacher (Prema) rounded out the top ten.
HWA rookie William Alatalo recorded the most laps of the day with 93, while Novalak had the fewest with 49.
Six drivers set their fastest laps in the afternoon session, all of whom were rookies: Alessandro Famularo (Campos), Amaury Cordeel (MP Motorsport), Jonny Edgar (MP Motorsport), Patrik Pasma (Charouz), Rafael Villagomez (Trident) and Josef Knopp (Charouz).
Overall classification:
| | | | | |
| --- | --- | --- | --- | --- |
| Pos. | Driver | Team | Time (best) | Laps (total) |
| 1 | Matteo Nannini | Campos Racing | 1:32.170 | 64 |
| 2 | Jake Hughes | HWA Racelab | 1:32.427 | 62 |
| 3 | Calan Williams | Jenzer Motorsport | 1:32.500 | 60 |
| 4 | Dennis Hauger | Prema Racing | 1:32.512 | 74 |
| 5 | Victor Martins (R) | ART Grand Prix | 1:32.527 | 74 |
| 6 | Enzo Fittipaldi | HWA Racelab | 1:32.615 | 73 |
| 7 | Roman Stanek | ART Grand Prix | 1:32.625 | 77 |
| 8 | Jack Doohan | Trident | 1:32.777 | 57 |
| 9 | Clement Novalak | Trident | 1:32.816 | 49 |
| 10 | David Schumacher | Prema Racing | 1:32.948 | 73 |
| 11 | Igor Fraga | Hitech Grand Prix | 1:33.069 | 70 |
| 12 | Franco Copalinto (R) | MP Motorsport | 1:33.085 | 77 |
| 13 | Jonathan Hoggard (R) | Jenzer Motorsport | 1:33.096 | 54 |
| 14 | Artur Leclerc (R) | Prema Racing | 1:33.161 | 71 |
| 15 | Jak Crawford (R) | Hitech Grand Prix | 1:33.286 | 72 |
| 16 | Michael Belov | Charouz Racing System | 1:33.331 | 50 |
| 17 | Ben Barnicoat | Carlin Buzz Racing | 1:33.450 | 51 |
| 18 | Oliver Rasmussen (R) | Hitech Grand Prix | 1:33.492 | 74 |
| 19 | Pierre Louis Chovet | Campos Racing | 1:33.509 | 64 |
| 20 | Olli Caldwell | ART Grand Prix | 1:33.530 | 72 |
| 21 | William Alatalo (R) | HWA Racelab | 1:33.772 | 93 |
| 22 | Sophia Floersch | Carlin Buzz Racing | 1:33.819 | 61 |
| 23 | Ido Cohen (R) | Carlin Buzz Racing | 1:33.838 | 61 |
| 24 | Alessandro Famularo (R) | Campos Racing | 1:33.988 | 68 |
| 25 | Amaury Cordeel (R) | MP Motorsport | 1:34.139 | 75 |
| 26 | Jonny Edgar (R) | MP Motorsport | 1:34.389 | 71 |
| 27 | Patrik Pasma (R) | Charouz Racing System | 1:34.911 | 64 |
| 28 | Rafael Villagomez (R) | Trident | 1:35.062 | 65 |
| 29 | Filip Ugran (R) | Jenzer Motorsport | 1:35.170 | 56 |
| 30 | Josef Knopp (R) | Charouz Racing System | 1:35.758 | 70 |