During last year's extended off-season, F1 put on a set of Virtual Grand Prix races to sustain our appetite for racing whilst we couldn't do that in real life. It ran between the weekend of what would have been the Bahrain Grand Prix to the weekend when the Canadian Grand Prix would have taken place, before F1 returned to real racing three weeks afterward.
The races were entertaining and there was hope we could see the Virtual Grand Prix return during the winter off-season. Well, now it's back!
Starting at the end of this month, a run of three consecutive weeks will see more drivers, other notable sporting athletes and celebrities compete on the F1 game. The first race will take place on January 31st on the Red Bull Ring, the second on February 7th on Silverstone and the last round on February 14th on Interlagos.
Unlike the 2020 events which all ran as standalone races, all three events will keep a points tally and have a champion at the end of it. Had points been counted last year, Williams driver George Russell would have been the unofficial winner with four wins in the last four races, but this time a champion will officially be crowned.
For the three-race championship, the format has been given a little shake-up. Before the official race, the drivers of the F1 Esports series will take to the virtual track in a five-lap sprint which will essentially be a qualification race to determine the grid.
In support of last year's Virtual Grand Prix events, the F1 Esports drivers such as eventual 2020 champion Jarno Opmeer, his predecessors David Tonizza and Brendon Leigh among the many other talented racers would compete in a Pro Exhibition race. Now they'll be playing a much more direct part in the event itself, perhaps enticing more people to seek out the F1 Esports series when it returns for its fifth season later this year.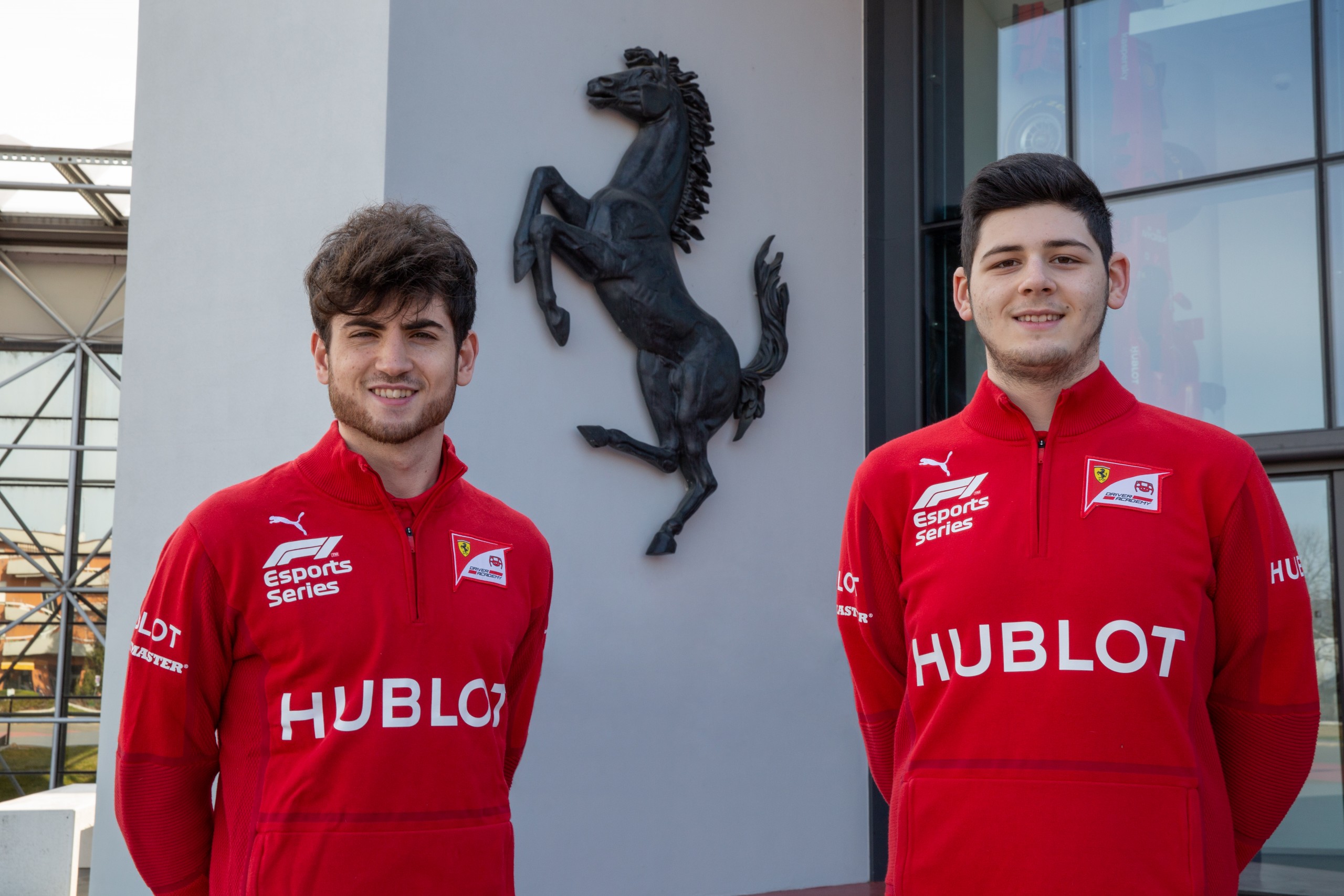 After the grid is determined, the usual crowd will take over and compete in a 50% distance race. All ten teams will battle for points and will nominate a charity for F1 to send a donation to after the three-race season ends, with all the drivers playing a part in getting the best possible result and earning their selected charity some money.
So who will compete? F1 says to keep your eyes on their social media channels for driver announcements in the upcoming weeks. Expect a fair amount of celebrities and other sporting athletes to compete alongside drivers both in F1 and from other categories.
13 of the 23 drivers from last season competed in at least one race in the first run of Virtual Grand Prix races: Lando Norris, Nicholas Latifi, Charles Leclerc, George Russell, Alexander Albon, Antonio Giovinazzi, Carlos Sainz, Pierre Gasly, Esteban Ocon, Valtteri Bottas, Sergio Pérez and even the super subs Pietro Fittipaldi and Nico Hülkenberg.
Expect that a few of these will take part. Despite being some of the first to commit to them, Norris and Leclerc are both currently recovering from COVID-19 and Norris has even stated he would be taking a step back from any committed sim racing events in the off-season.
Other notable drivers who competed include former drivers like Jenson Button, Anthony Davidson, Johnny Herbert and Stoffel Vandoorne, DTM driver Phillip Eng, F2 driver and Renault junior Guanyu Zhou, and many Ferrari Driver Academy members like Robert Shwartzman, Callum Ilott, Gianluca Petecof and Arthur Leclerc. BTCC driver Nicolas Hamilton even did a couple of races with his brother's former team McLaren.
Many guest drivers from outside of motorsport drove during the first leg of Virtual Grand Prix races—some with more success than others—such as surfer Kai Lenny (pictured in the feature image above driving for Red Bull). Some standout performances from top athletes in other sports include Real Madrid goalkeeper Thibaut Courtois and professional golfer Ian Poulter, who both also competed in many of Veloce Esports' Not The GP races.
Some other popular additions to the grid would include YouTubers such as Jimmy Broadbent who did a few races with Racing Point, and also Tiametmarduk who competed in the last two Virtual GP events for McLaren after becoming their Esports team's brand ambassador.
Ultimately, the Virtual Grand Prix races were an immense success even if they could have been conducted better. But with the lack of time to plan in advance and how the F1 schedule was changing all the time, we got the best we could. Now though, this three-race mini championship promises to provide us with some immense entertainment as we prepare for the 2021 F1 season.
Keep an eye out on F1's social media channels to find out who will represent the 10 teams and expect to be able to watch the three events in the three successive weeks beginning on January 31st on F1's official YouTube, Twitch and Facebook pages.