Having missed out on winning a dream championship in the ultimate sporting holy grail last year, Lewis Hamilton has a chance to realise this goal 12 months later. He needs just four points this weekend to seal a sixth world championship.
It would make him only the second driver in history to claim six titles, and put him one behind the great Michael Schumacher. What's more, for the first time in his career he is set to win the championship three years running. He would be one behind Sebastian Vettel for consecutive championships won (2010-2013) and two behind Michael Schumacher (2000-2004).
The stats are both remarkable and stunning. Hamilton is a living legend of the sport right in front of our eyes, but for him, and many others, it is not just about the numbers.
It was evident last year, when Kimi Raikkonen took the win away from Hamilton, that a moment which would have achieved hopes and dreams conceived long ago had escaped Hamilton's grasp. It was no secret that he would have loved to claim his fifth title at what is considered to be the home of world sport, with some of the most energetic and adoring fans of not just Formula One, but of many others too. To win the championship in the US, like he did in 2015, would be another huge accolade for Hamilton, and it is something that would mean so much to him personally.
His title rival Valtteri Bottas, however, will still be full of belief that he can at least overshadow his team-mate's inevitable title celebrations with a victory at the 5.5-kilometre-long Circuit of the Americas. While it is almost impossible for him to win the championship from here, Bottas had a positive race in Japan, winning from second on the grid. But a stunning drive from Hamilton in Mexico, out-qualifying Bottas while the Finn's Mercedes took a huge bite out of the barrier, saw him fend off Sebastian Vettel with a mega second stint to take a well deserved win, and put himself in prime position for the championship this weekend.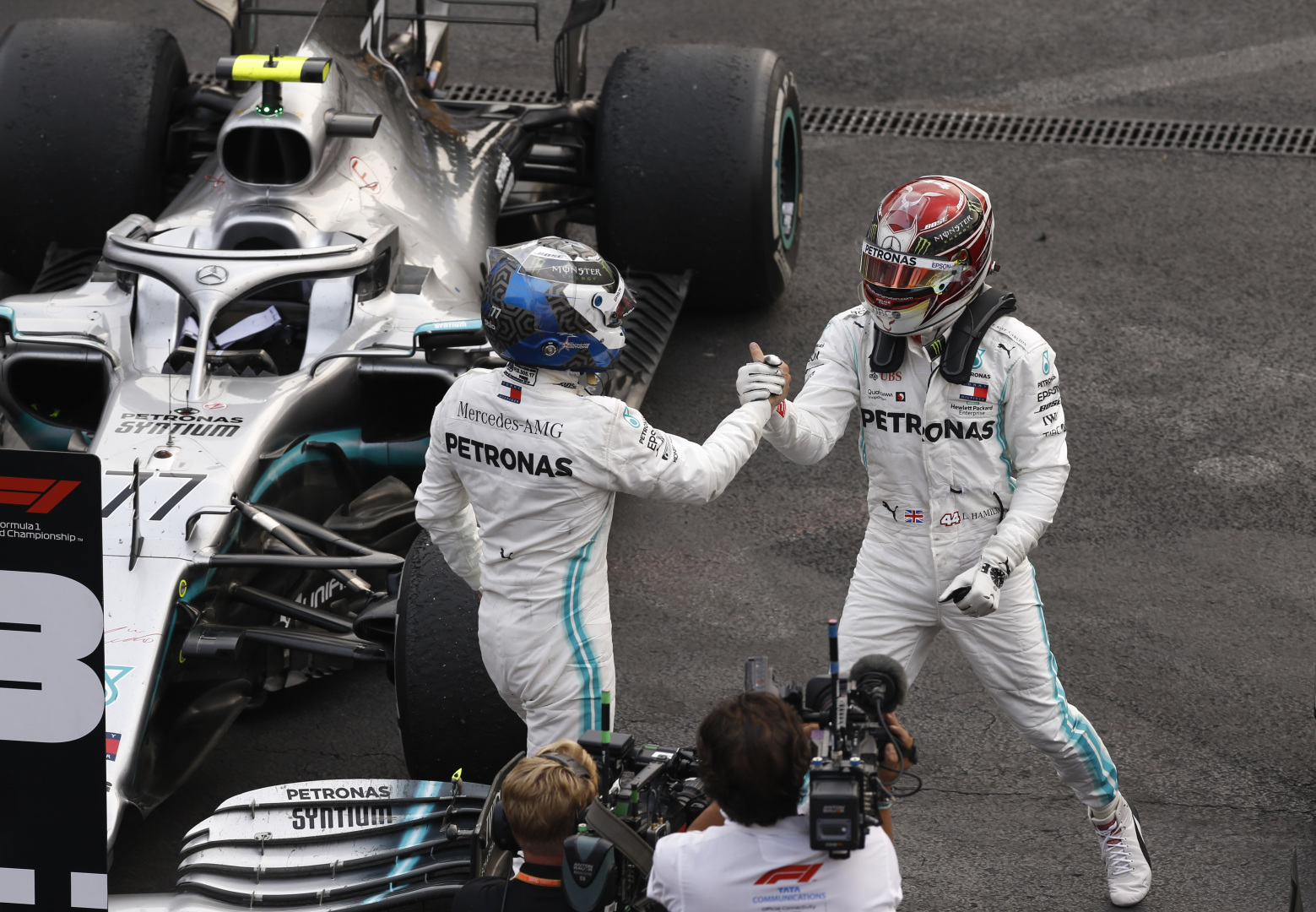 The Mercedes cars are expected to be challenged well again by Ferrari this year. The two teams been typically evenly matched at this circuit in each of the last two seasons, but Ferrari's advantage in power this year will leave them hopeful of a victory again as they did last year, and team principal Mattia Binotto's plans for 'better race management' in the last three races of the season may aid them achieve a win in what has turned out to be another heart-breaking season for the Scuderia.
The tricky first sector will certainly help to bring the Red Bulls into play, with Alex Albon's impressive performances seeing him prove his worth at the Austrian team. He has out-scored Verstappen since they have been team-mates, although this has been down to a few slices of misfortune for the Dutchman, as well as one or two clumsy errors. Red Bull, however, should not be expected to challenge for the win, frustrating for them after a thoroughly wasted opportunity by Verstappen in Mexico.
Coming home this weekend are Haas, but we should not expect a particularly happy home-coming for them in what has been a confusing, tiresome and dire year. Kevin Magnussen and Romain Grosjean are really just looking forward to 2020 now, but the home crowd may just inspire a point or two from the French-Danish partnership which has been tested and strained at various different points of the season.
Though Lewis Hamilton's partnership with race engineer Peter Bonnington will not return until Brazil, Hamilton has no intention of holding back on the title party this weekend, but Valtteri Bottas and Ferrari have no intention of seeing him stand on the top step on race day.
[Featured image – Ferrari Media]